Small original boxes are likely the most challenging pieces to come across in the Korean furniture market due to their historical association with the elite. These boxes are relatively rare, and they were used in both men's and women's quarters for various purposes. Among these boxes, the wedding box was the most common and could also be found among commoners. For more information on these boxes, you can refer to our special publication.: Korean wedding box
We have classified these different boxes according to their use and their place in the Korean home. The men's & women's quarters.
PRE JOSEON DYNASTY PIECES.
Some extremely ancient boxes have been excavated from burial sites, providing evidence of the existence of such objects in ancient times, notably during the Goryeo Dynasty (12th century). These artifacts are still held in various museums in the United States and Korea.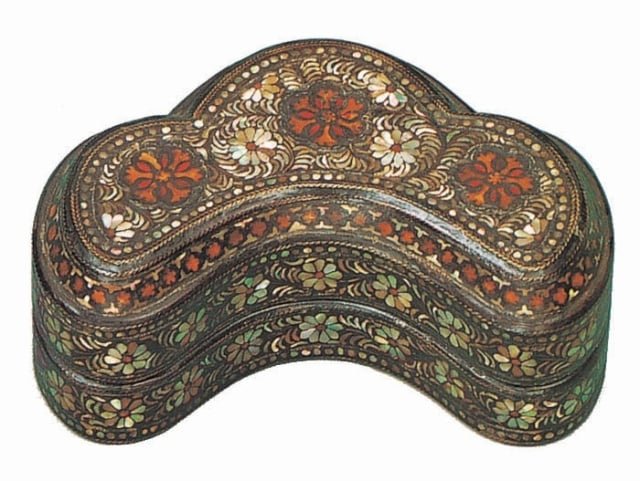 BOXES FROM THE MEN'S QUARTER.
The boxes discovered in the men's quarters primarily contained items used to store the scholar's belongings, such as document boxes for holding inkstones, paintbrushes, and seals. These boxes often lacked excessive decoration, reflecting the simple and austere character of the Confucian tradition prevalent among Koreans during the Joseon period.
A special publication on scholar's furniture is available on this site: The scholar's chests.
DOCUMENT BOXES
Most of the time, these small boxes were employed for storing a variety of documents. The wood chosen for these boxes was often carefully selected, with options such as elm, zelkova, or burl, and they could also be covered with paper or ray skins.
Yellow brass, which was relatively expensive during that period, was commonly used for the fittings.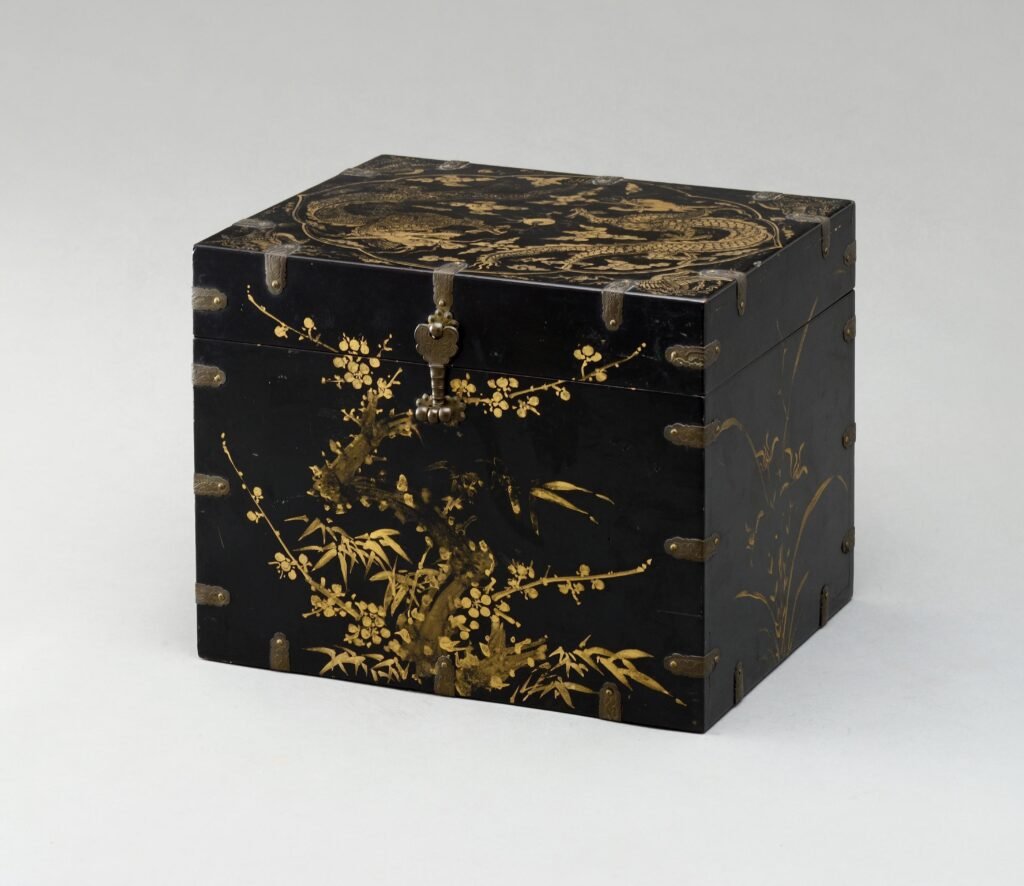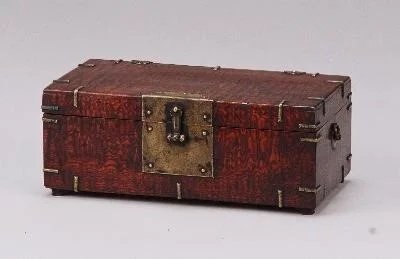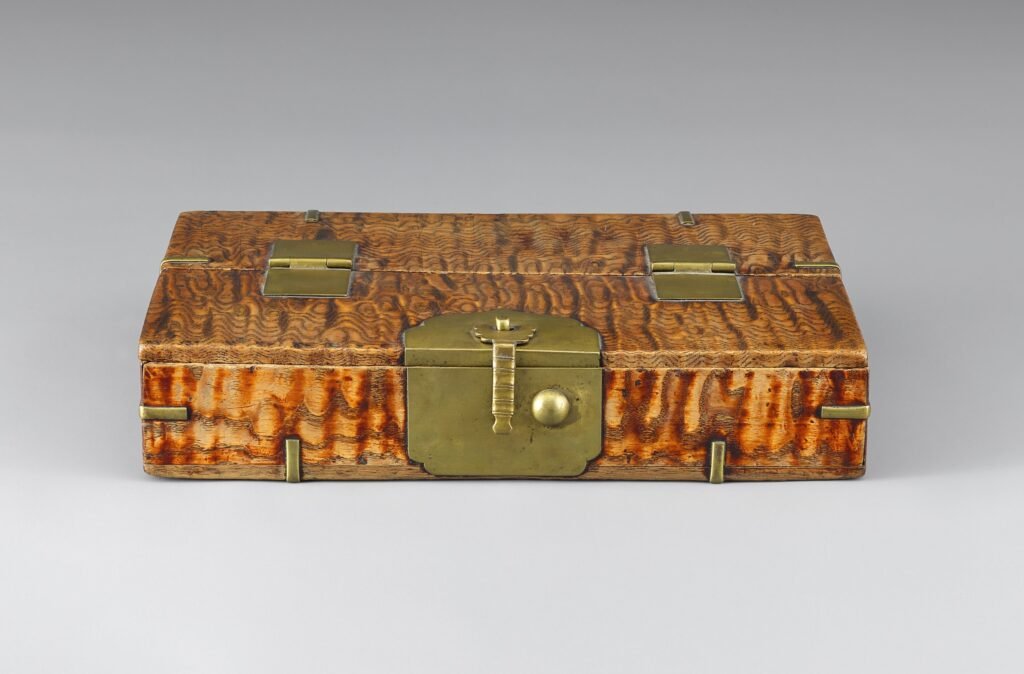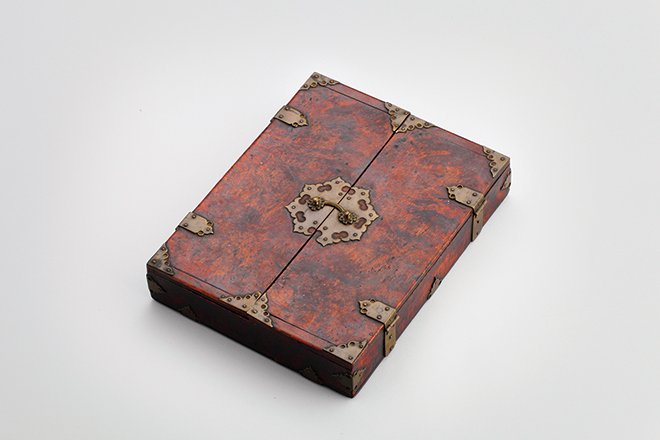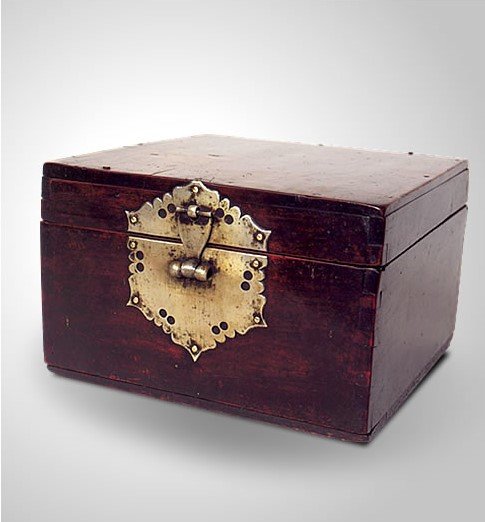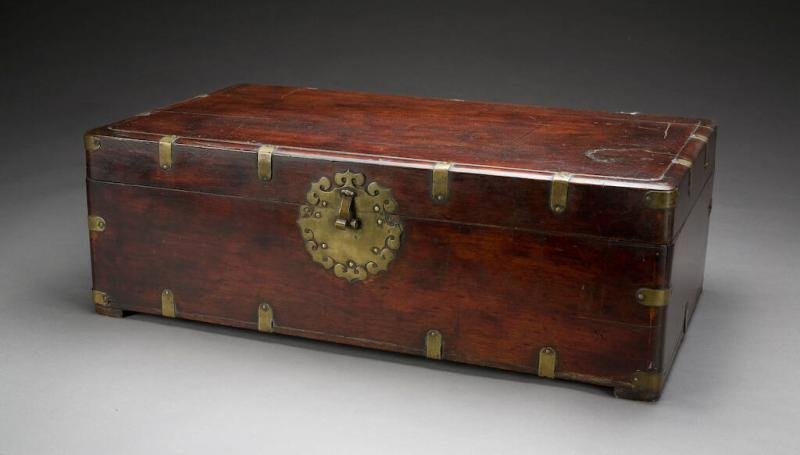 SEAL BOXES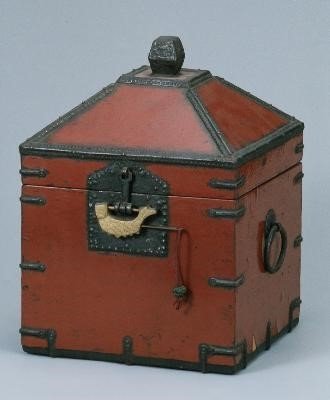 SAFES OR MONEY BOXES – 갑게수리
Adjacent to the coin chest was a smaller container referred to as a "Safe," where nobles stored important documents or valuable items. These medium-sized safes measured approximately H. 50 to 60cm, W. 70cm, and D. 40cm and were constructed as cabinets with two front doors, providing access to a series of drawers within.
These safes typically featured a restrained design, with a structure reinforced by metal components, including corner plates, and a sizable lock plate in the center. They also included handles on the sides for ease of transportation.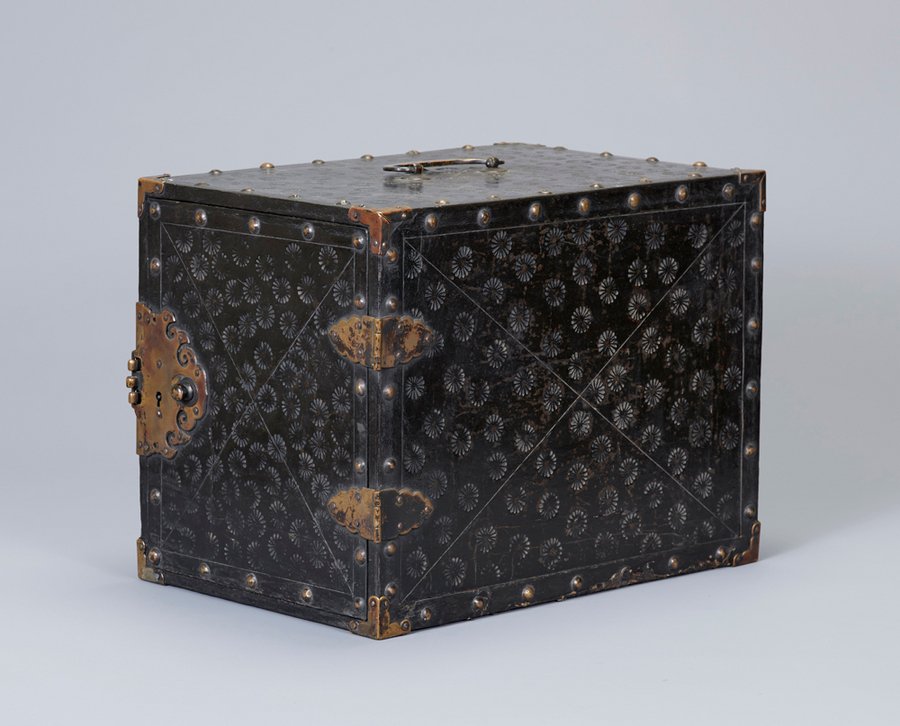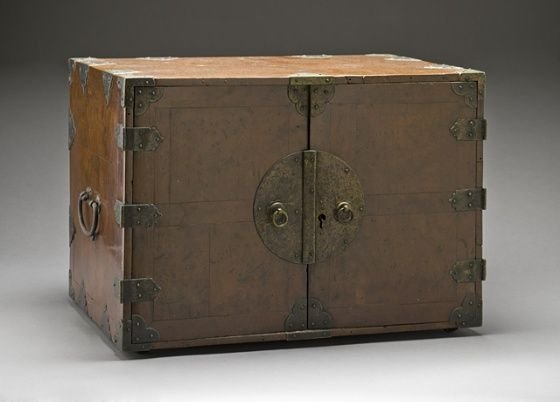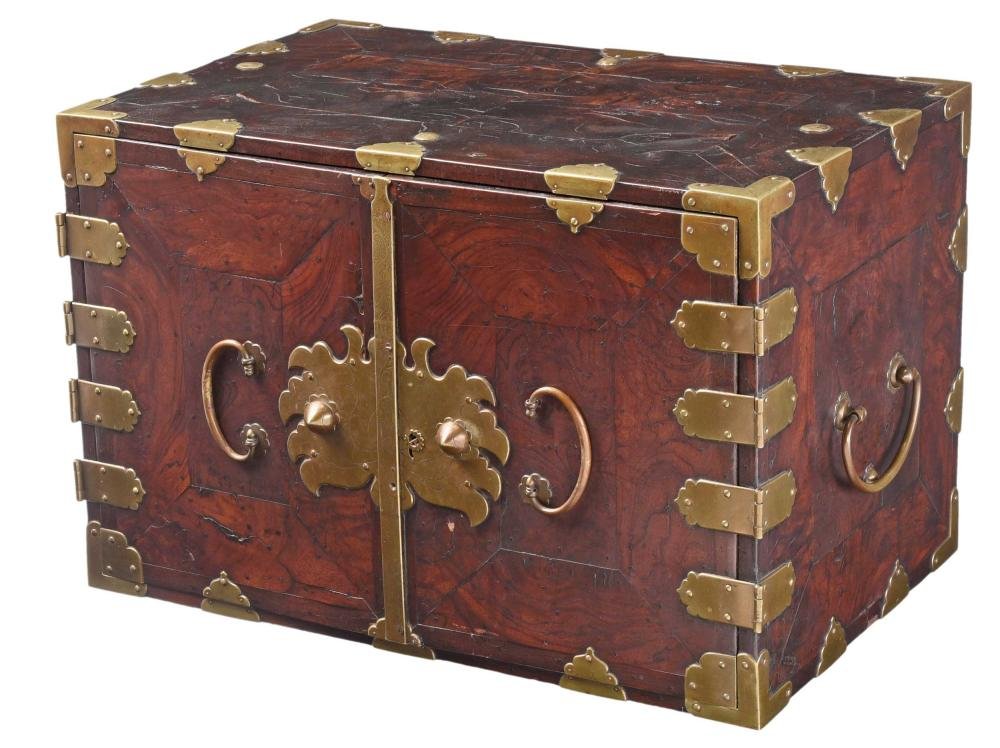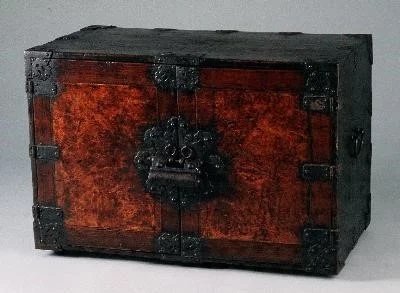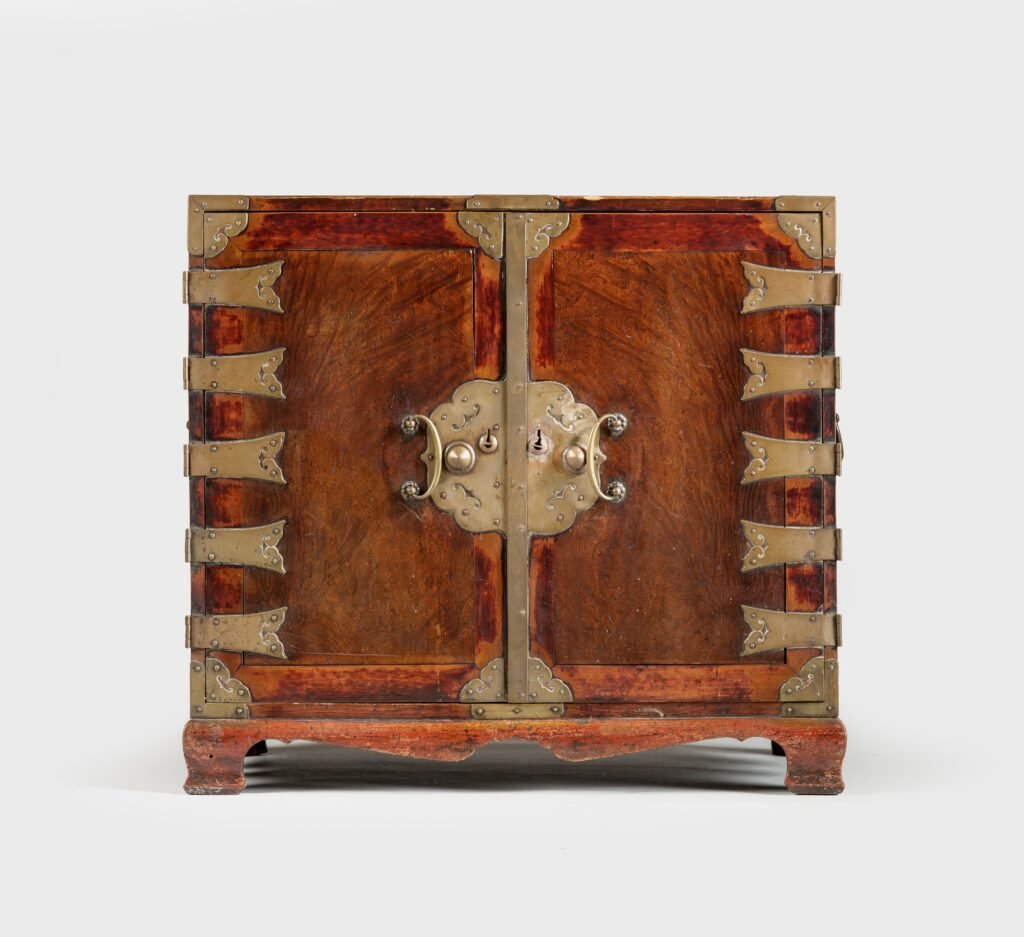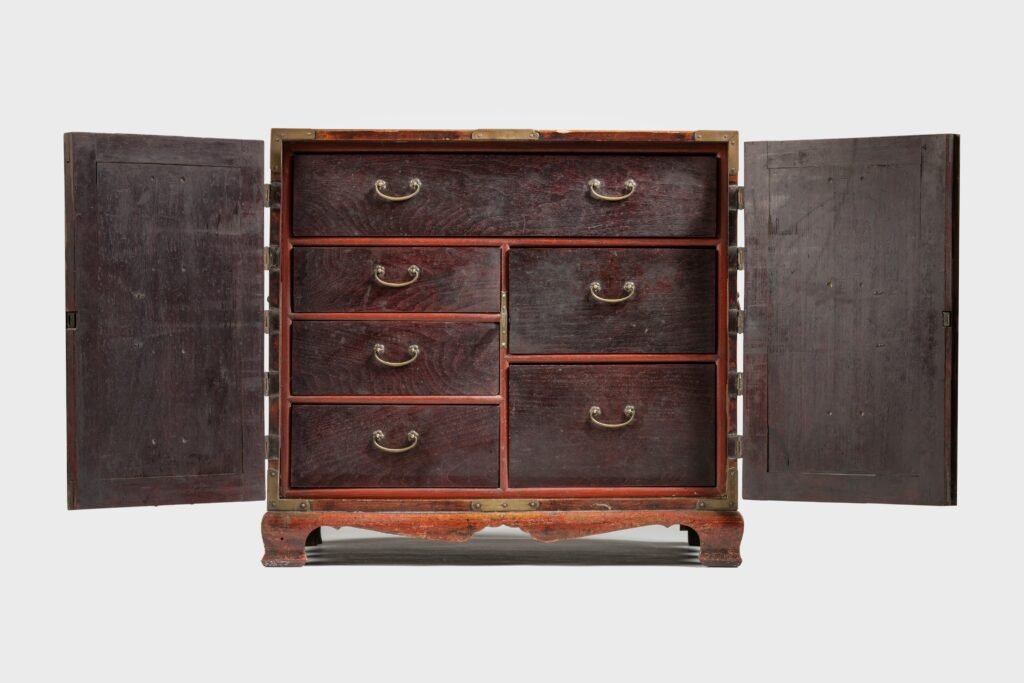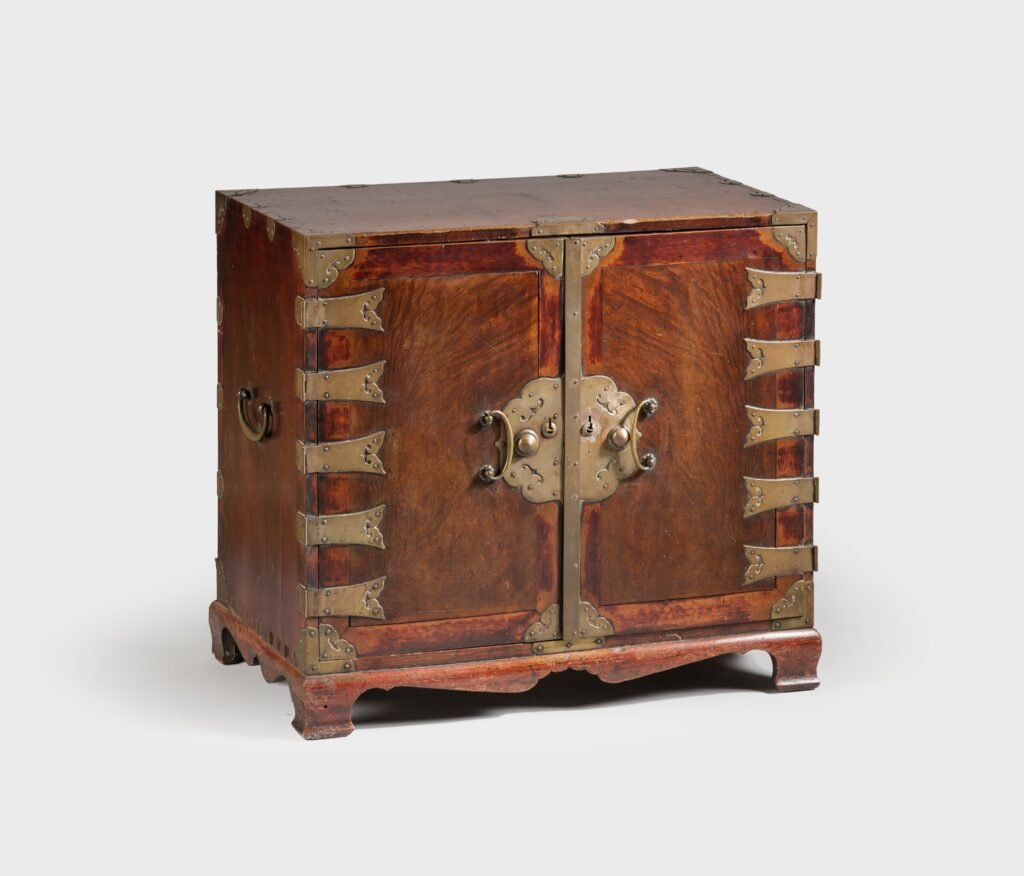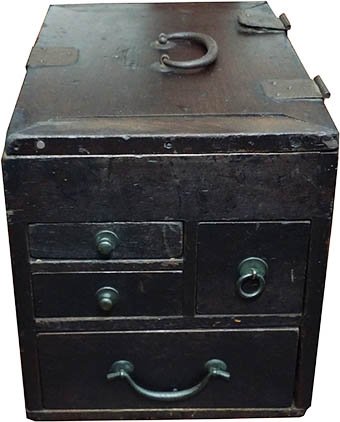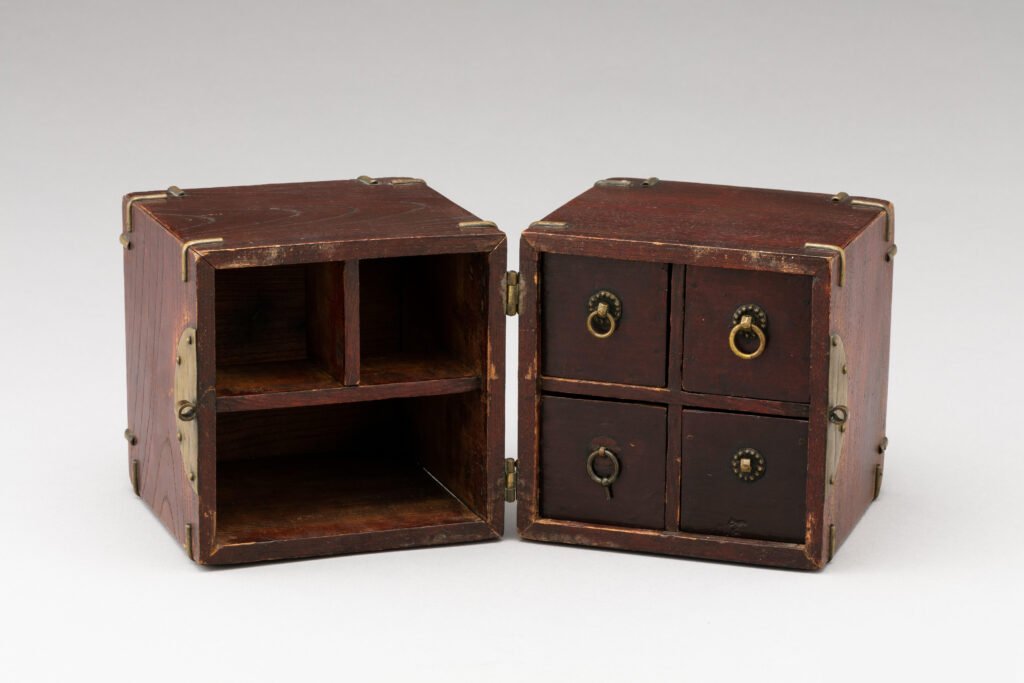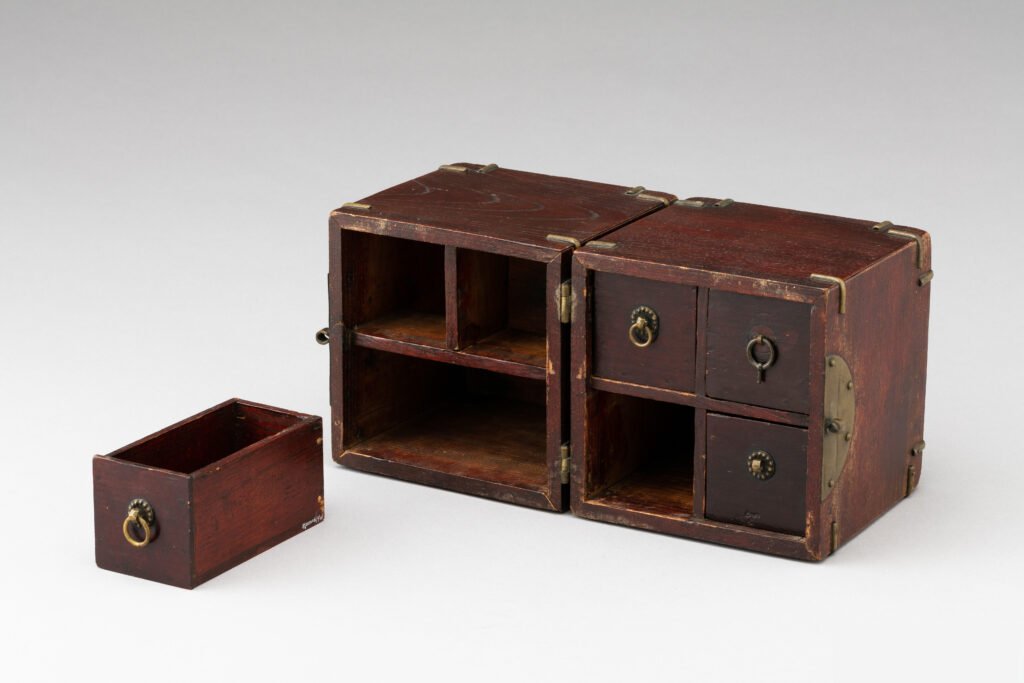 HAT BOXES 팔각함
A gat (Korean pronunciation: "Kat") is a traditional Korean hat worn by men in conjunction with hanbok (Korean traditional clothing) during the Joseon period. It is typically crafted from horsehair and features a bamboo frame, making it partially transparent.
Most gat hats are cylindrical in shape with a wide brim supported by a bamboo frame. Until the late 19th century, only men of noble class were permitted to wear gat, as it symbolized their social status and served to protect their topknots.
Interesting Link : Gat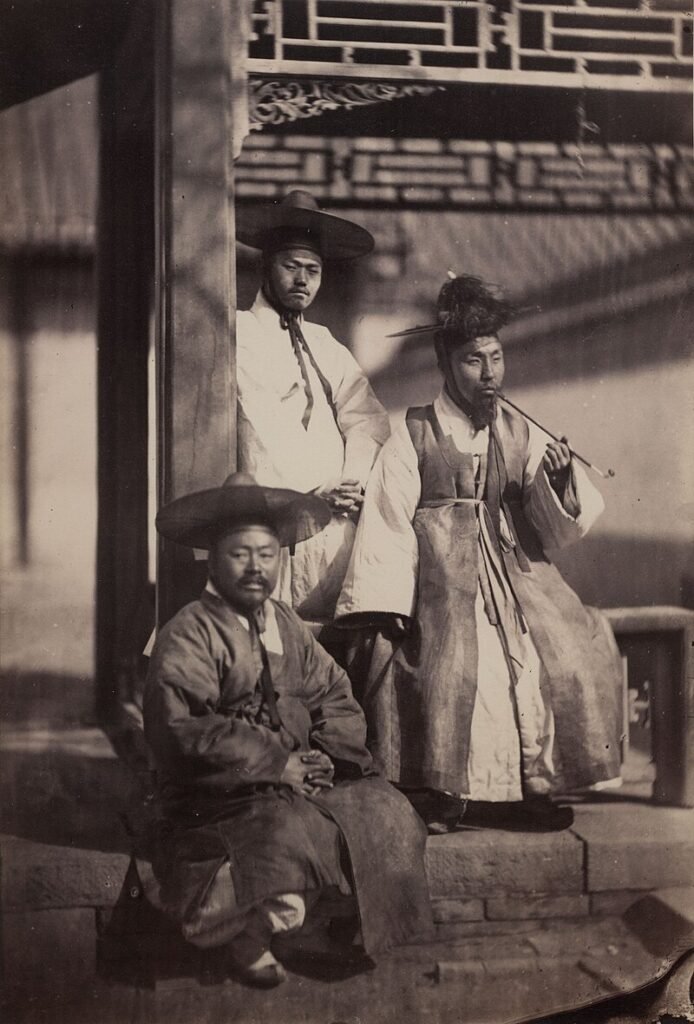 Hat boxes, also known as "Gatjip ham" in Korean, can be categorized into two main types. One type features an integrated base (the part where the hat is placed) and cover, typically constructed by forming a skeletal structure with a cylindrical shape at the lower part and a conical shape at the upper part. Paper and oil are then applied to it. The bottom side is divided into halves to facilitate opening and closing for inserting the hat, and a string is attached to the top for hanging.
The other type is a box-like container with a separate lid, typically made from wood or multiple layers of paper. Resembling a cap, the cover consists of an outer aspect and a headpiece (hat) part, and the base can take various shapes such as circular, square, octagonal, or dodecagonal.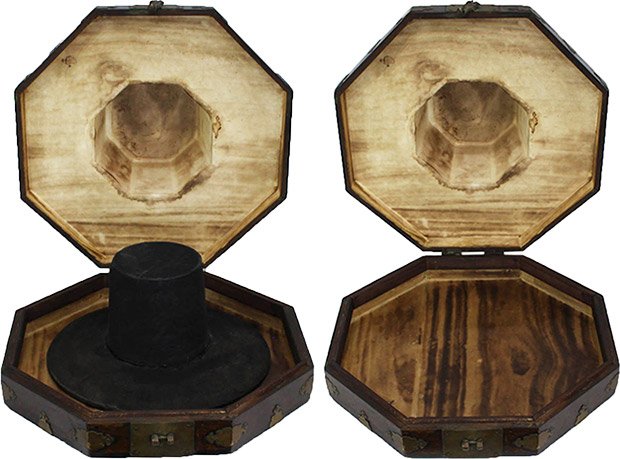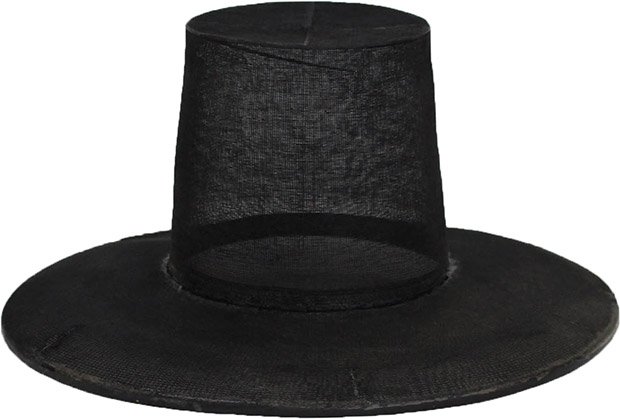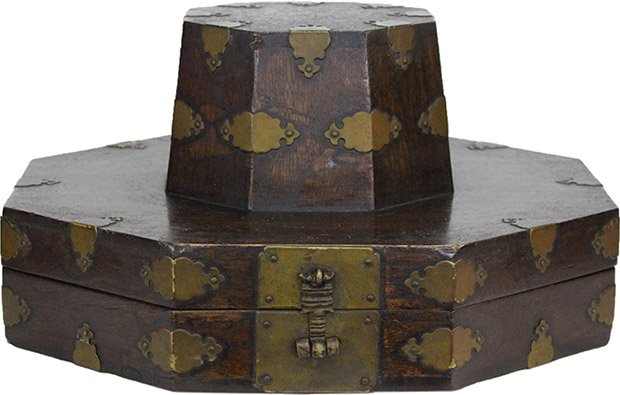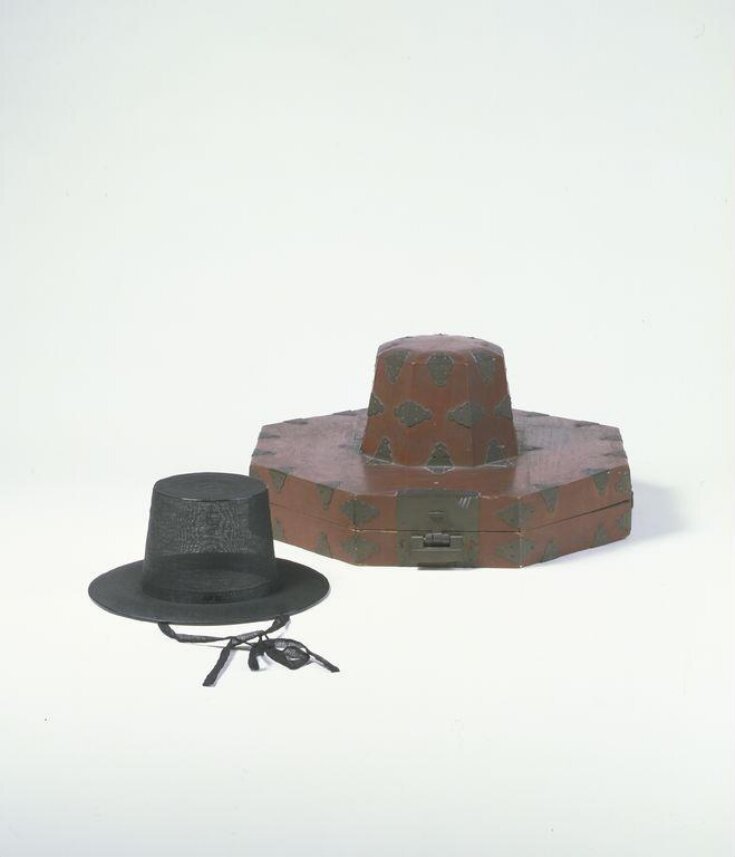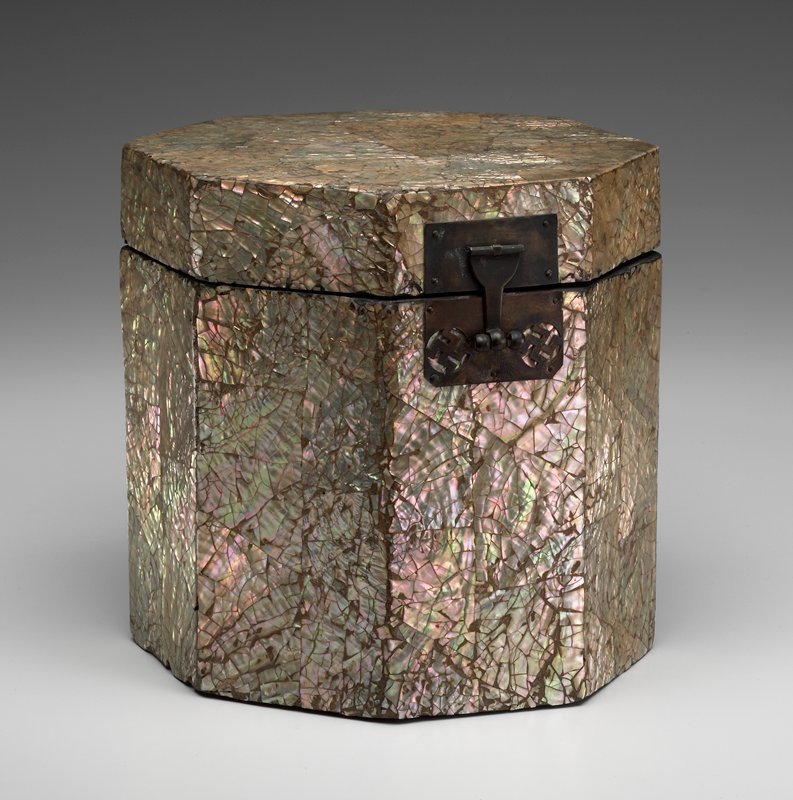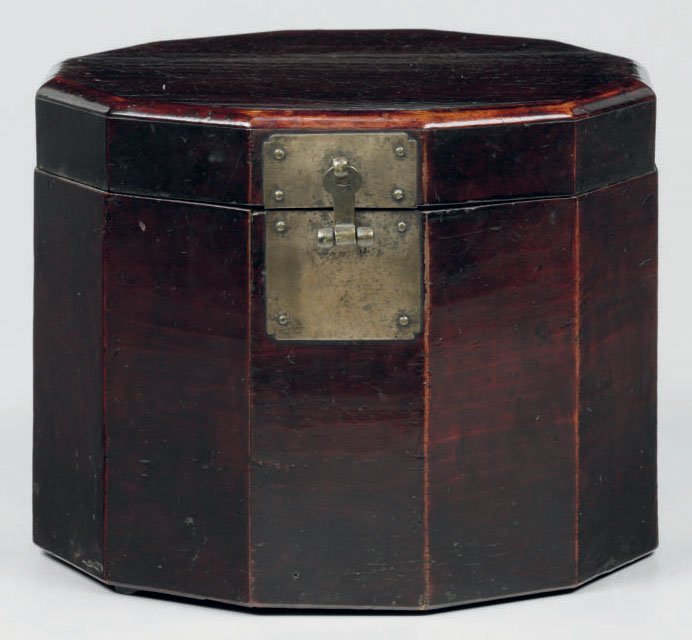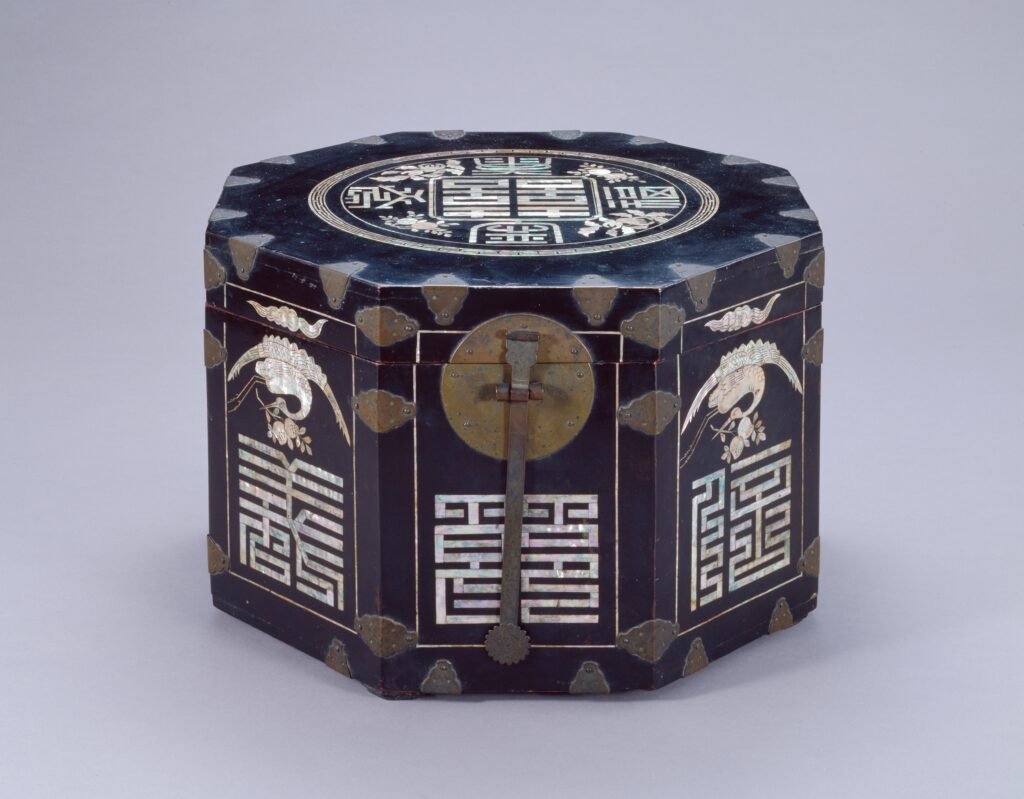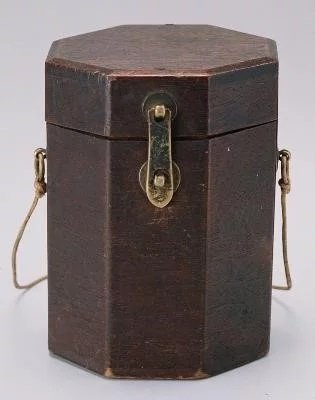 TOBACCO BOXES
Smoking gained popularity during the late Joseon period, leading to the production of small boxes like these iron examples with silver inlay designed to hold tobacco leaves. Besides featuring bird-and-flower imagery, these boxes share many motifs with those found on lacquerware.
For more information on Korean metalwork, you may refer to the following source: Metal inlay, an old Korean craft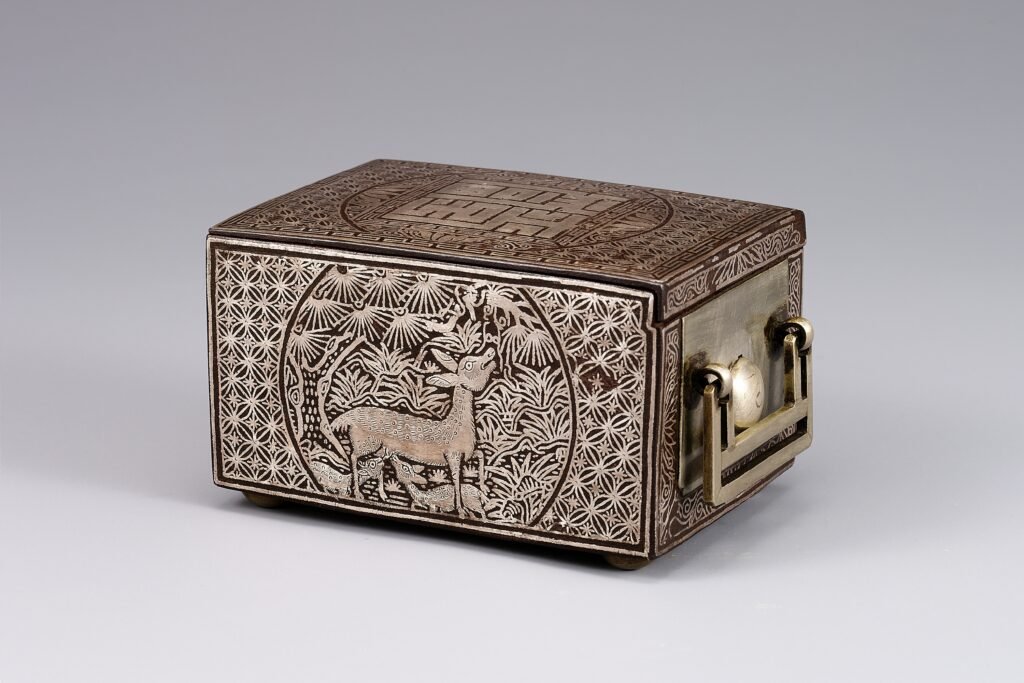 FOOD BOX 饌盒
These food boxes could be used by both sexes, primarily among wealthy households or government officials.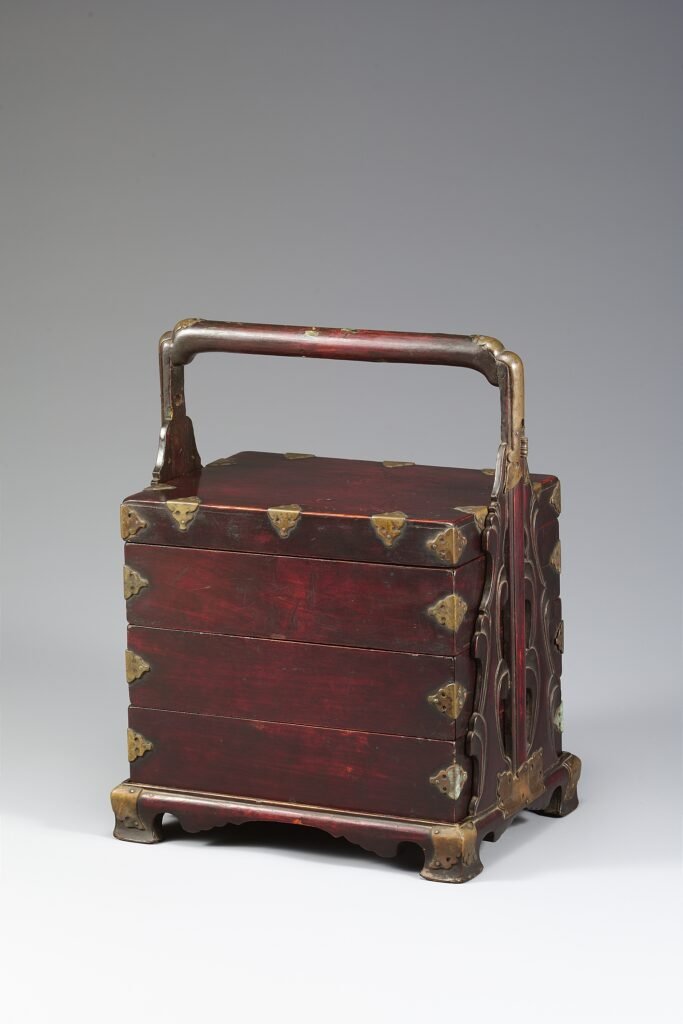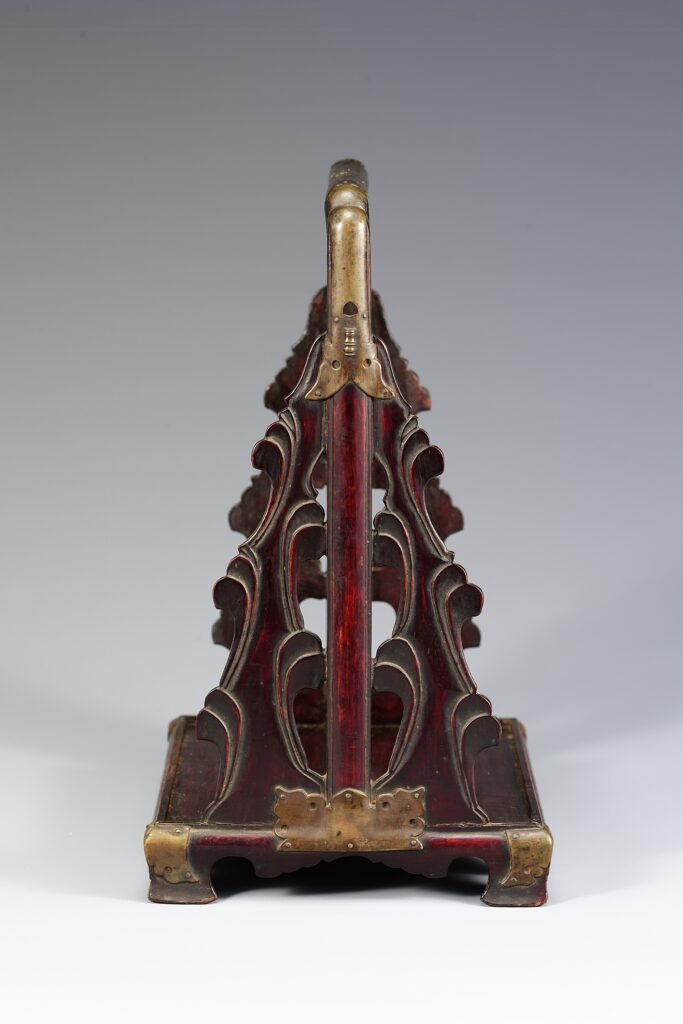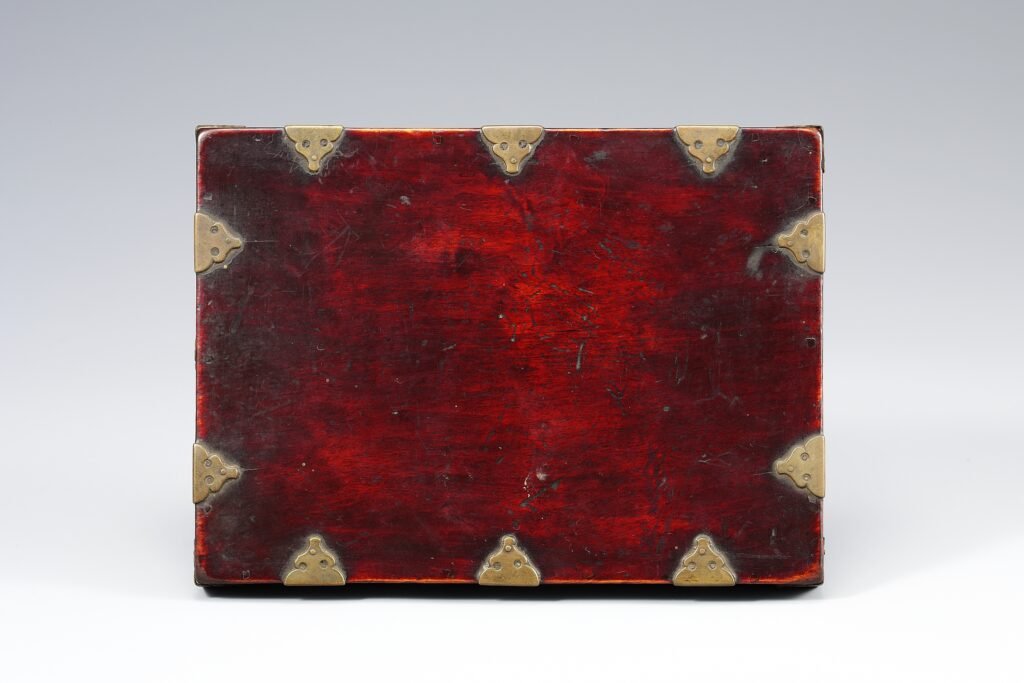 Since "Won", an accommodation run by government offices during the Joseon Dynasty, only cooked rice, travelers had to carry their own food and side dishes in boxes. This box made of stained wooden boards was used to hold side dishes. Handles were attached to a pedestal. A sheet of tin is used to firmly hold each corner, contrasting with the dark brown color of the body to enhance the decorative effect.
H. 28,3cm, W. 19,8cm, D. 15cm. Collection National Museum of Korea.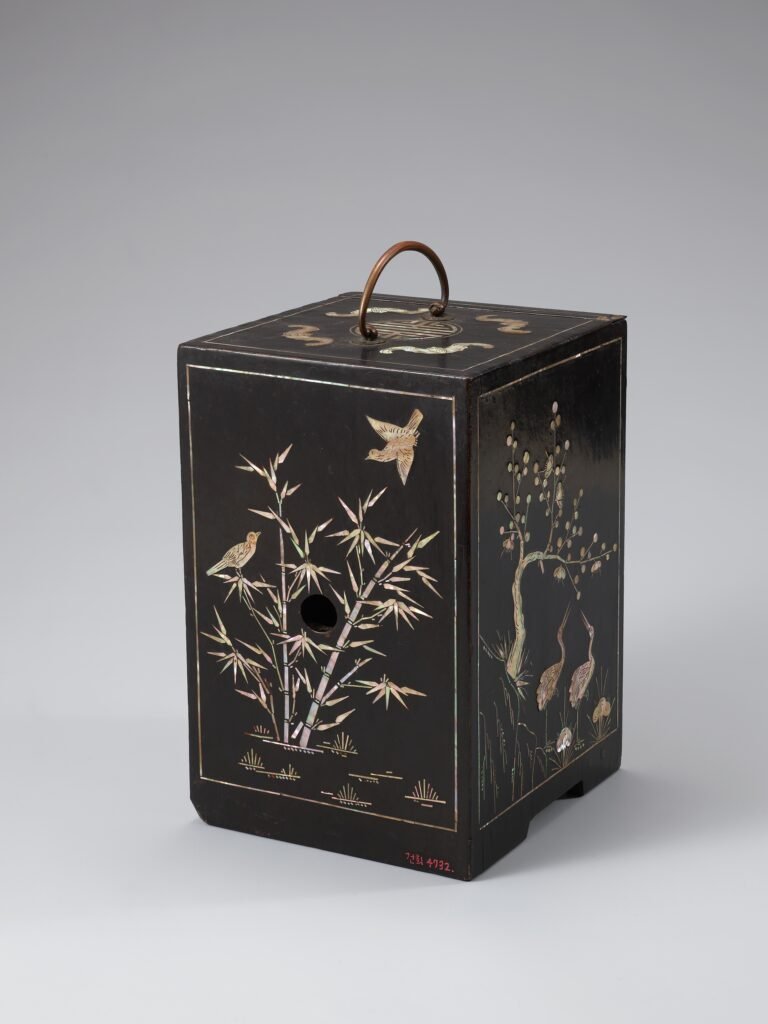 BOXES FROM THE WOMEN'S QUARTER.
Women of the Joseon dynasty, especially those from the aristocracy and members of the extended royal family, possessed various boxes for storing valuables and essentials such as jewelry, cosmetics, combs, hairpins, and sewing materials…
WEDDING BOXES. 함
Wedding boxes were typically comprised of two similar boxes used during the wedding ceremony by the bride to store clothing and various implements. These boxes have been featured in a special post that can be checked at: Korean wedding boxes.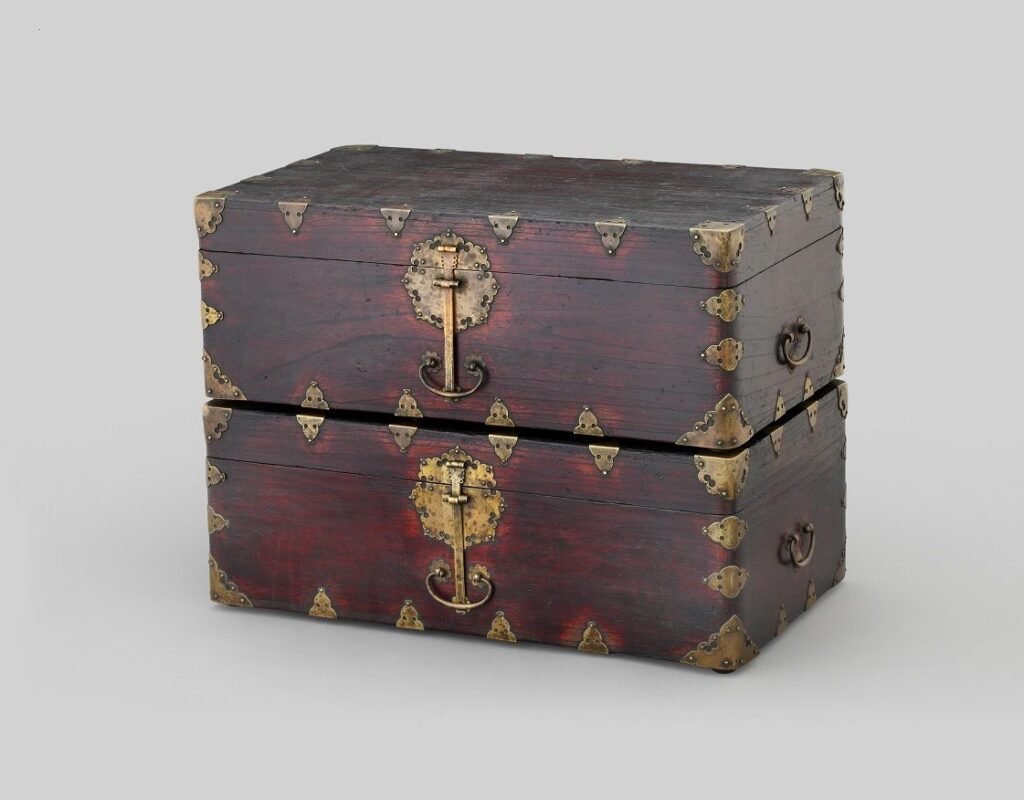 MIRROR & COMB BOXES. 경대
The distinctive feature of the mirror box was its two-piece tray on top, which allowed for the placement of a mirror that could be opened. The lower part typically contained one or two small drawers. These boxes were primarily used by women and often featured ornate designs, with hinges adorned with auspicious motifs or finished with lacquer and mother-of-pearl inlay.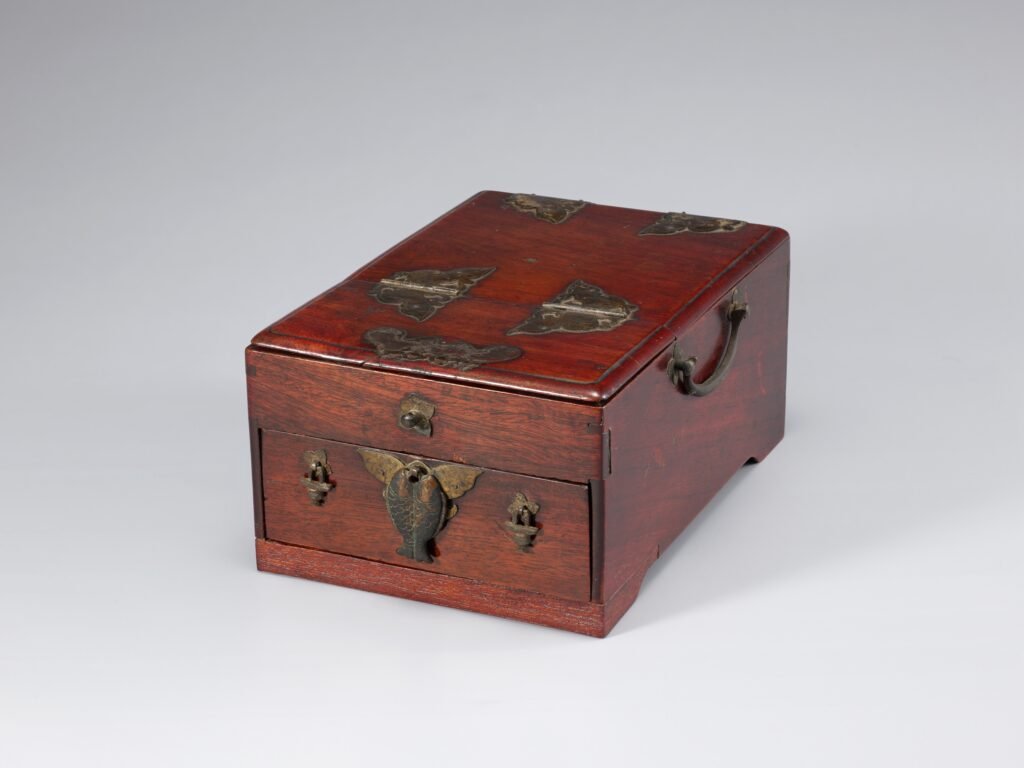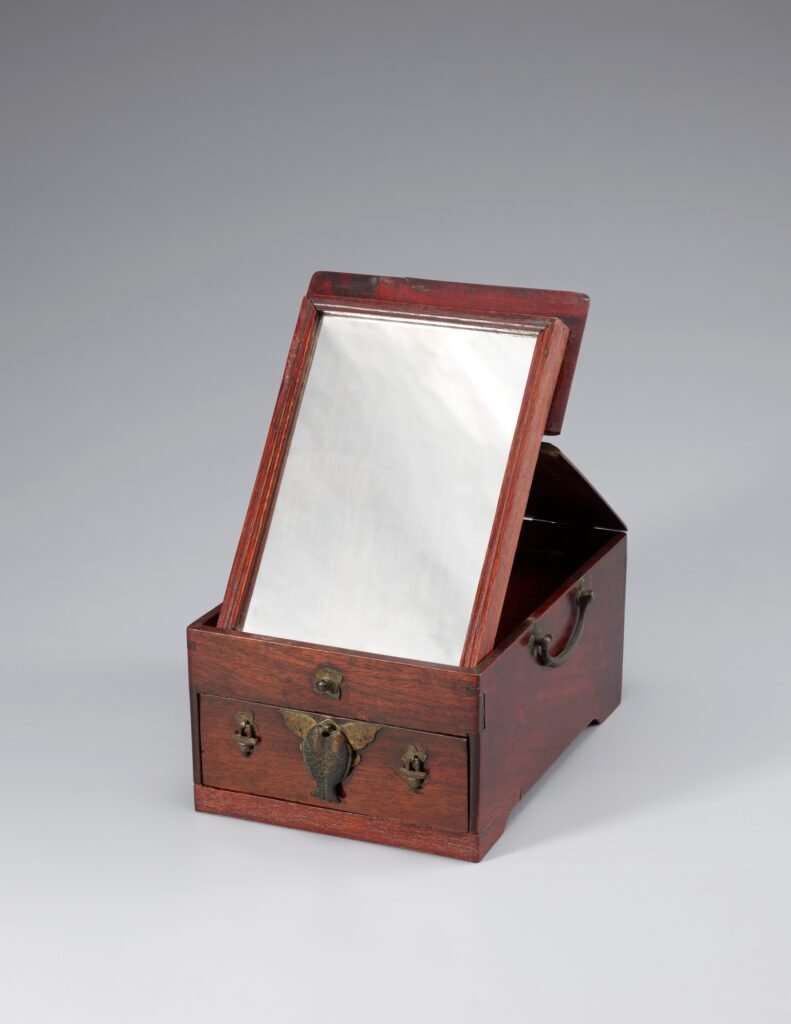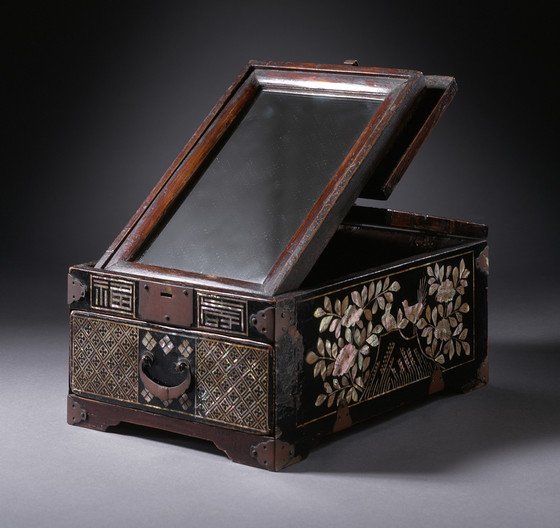 THE KOREAN RED LACQUER COMB BOX.
RED LACQUERED COMB BOX.
19th century. Collection of the National Museum of Korea.
According to Edward Reynolds Wright and Man Sill Pai in their excellent publication "Korean Furniture, Elegance and Tradition" red lacquer called "Chu-Ch'il " in korean is refined lacquer mixed with either iron oxide or cinnabar pigments or a mixture of both. Colored lacquer was applied over an undercoating (often persimmon tannin). Items covered with such lacquer were intended for the court and nobles.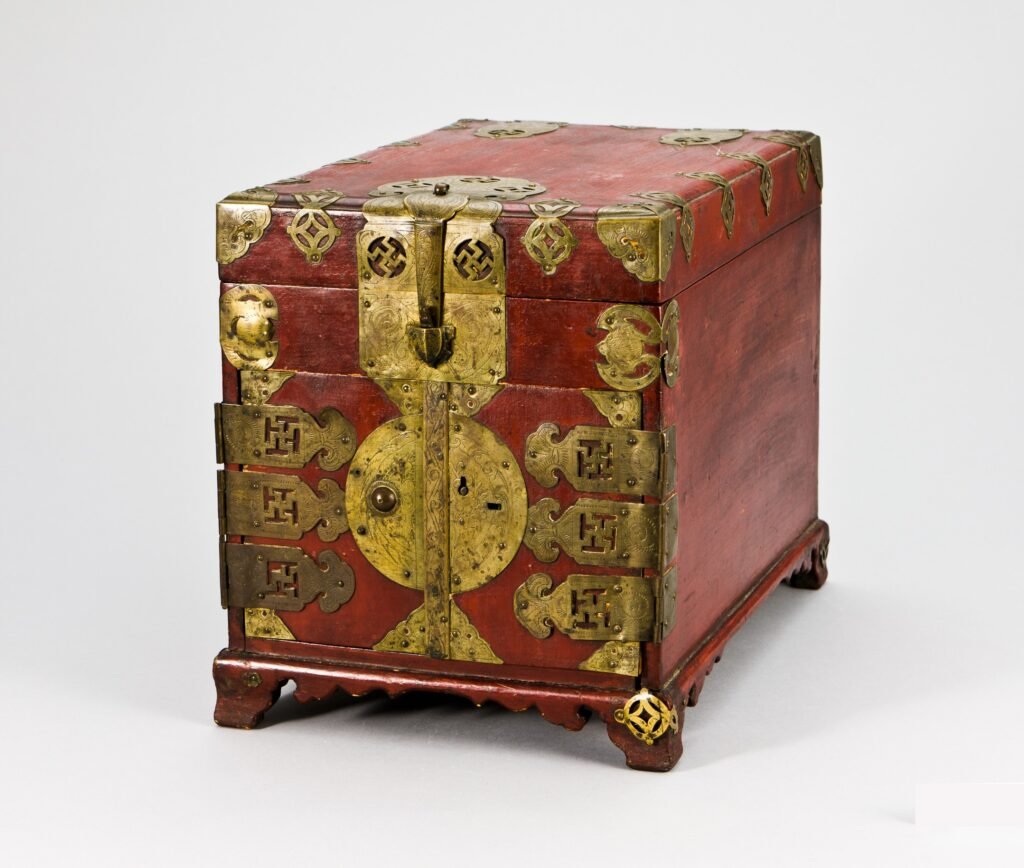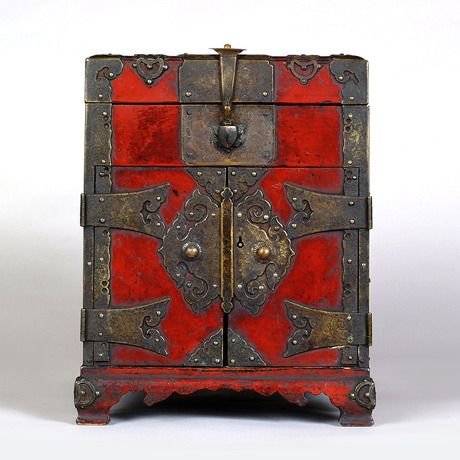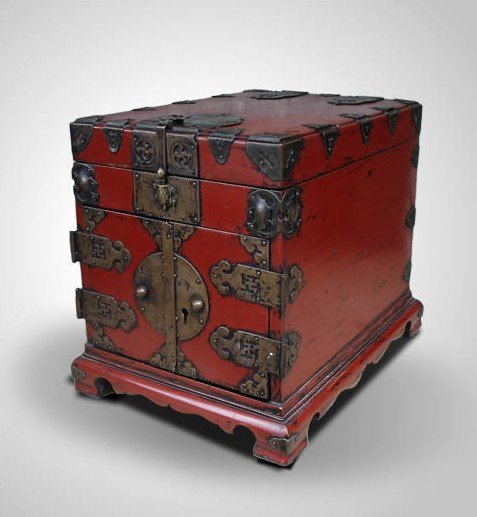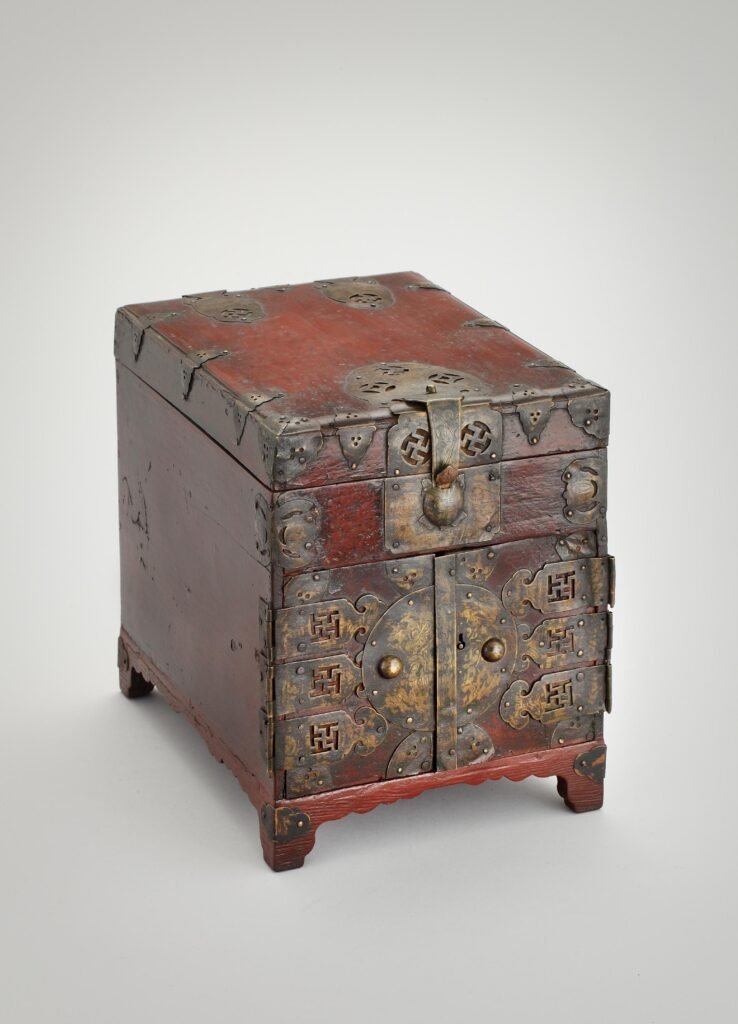 COSMETIC BOXES. 빗접
These cube-shaped boxes were compact, featuring a row of drawers at the front for storing accessories like combs and hairpins. They were frequently adorned with decorative veneers made of mother-of-pearl or painted horn. The wood was also coated in either black or red lacquer, which depended on the owner's social status.