Inlaying, a method known as "ipsa" in Korean, involves cutting lines or grooves into metals like copper and iron, and then filling them with other metals such as gold, silver, and copper to create intricate patterns. Creating these grooves is a challenging task that demands hours of meticulous chiseling. In the art of ipsa, every step is carried out by hand, from preparing thin wires to meticulously hammering them onto the finely chiseled and engraved surface, resulting in splendid designs. This process demands the highest level of dexterity and precision from a craftsman, skills that can only be acquired through years of dedicated practice.
There are several techniques in metalworking, including casting, forging, and sculpting. The inlaying technique, which has evolved in various ways around the world, originally appeared in ancient Mesopotamia around 3000 BC and further developed in Persia and the Islamic world. In East Asia, it prominently features in bronze objects from the Warring States period in China.
In Korea, the exact origins of the practice of inlaying metal surfaces with other metals remain uncertain. However, it is believed that this method was initially employed during the Three Kingdoms period (57 BC to 668 AD) and further developed into a technique involving thin plates during the Unified Silla period.
During the Unified Silla (668–935) and Goryeo (918–1392) dynasties, this decorative method found significant application in Buddhist crafts, particularly in the embellishment of items such as incense burners and bowls. Under the Joseon dynasty, it underwent further refinement and began to be widely utilized for adorning everyday objects, such as braziers, candlesticks, and cigarette cases.
Insertion is a technique in which a gold or silver wire is introduced by creating a groove in the area to be decorated with a motif. This method is primarily employed in ironwork, where an entire object or a part of it is intricately worked with a chisel and then intricately inserted.
LINKS: Ipsa (Korean traditional silver or gold inlaying) – 전통공예 입사(入絲), Metal inlaying.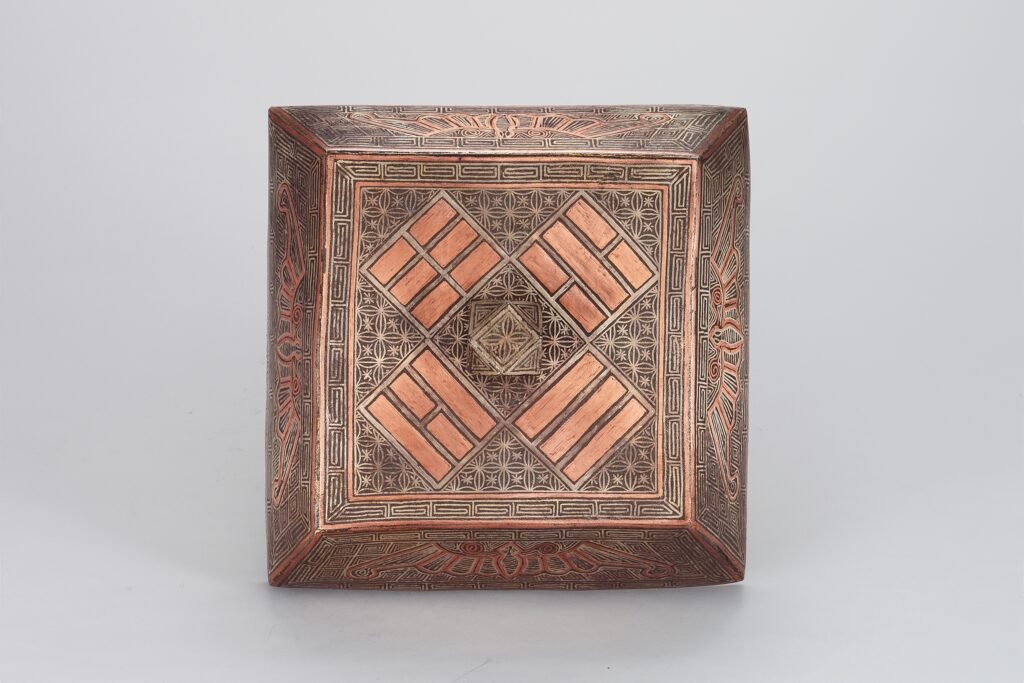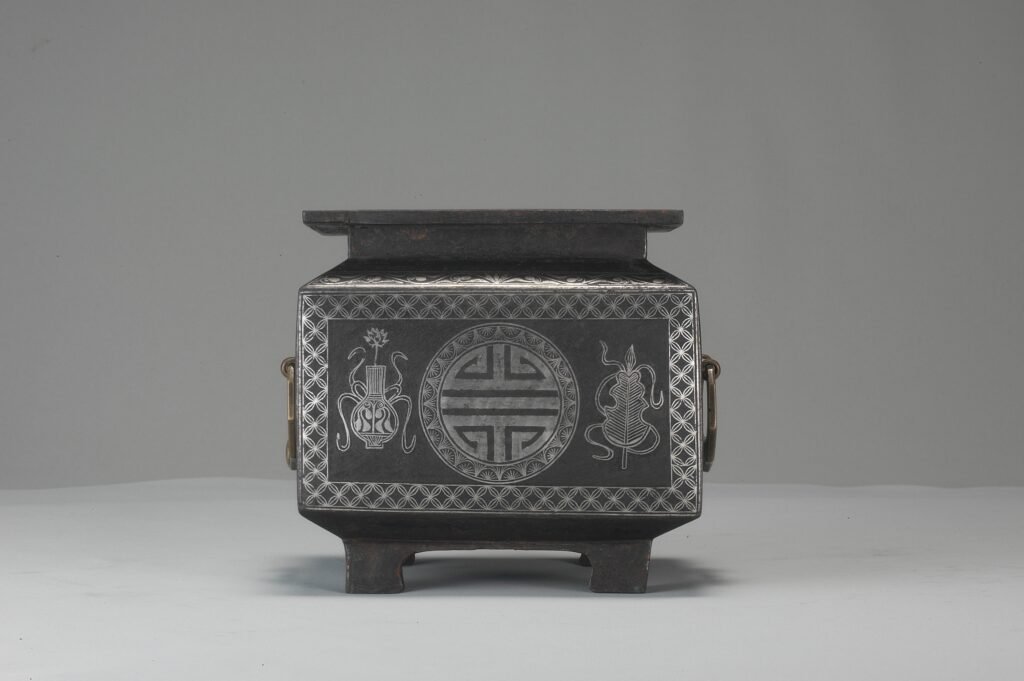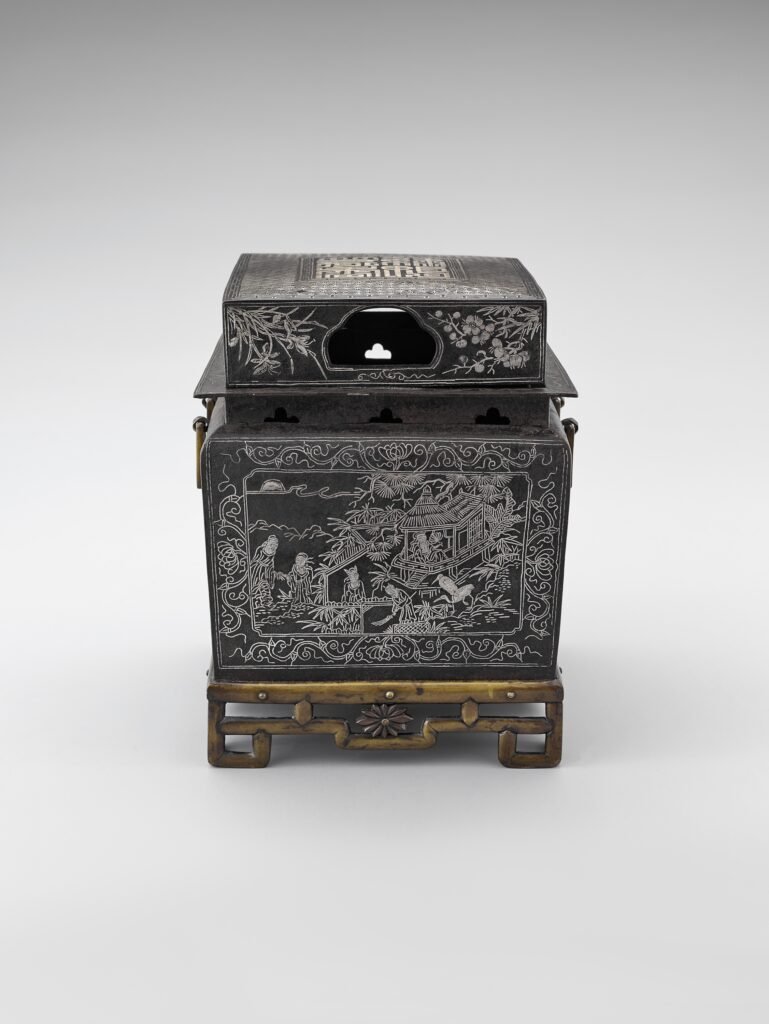 Iron Silver Incandescent Square Brazier. H. 25,3 cm, W. 18,4 cm, D. 18,7 cm.
National Museum of Korea.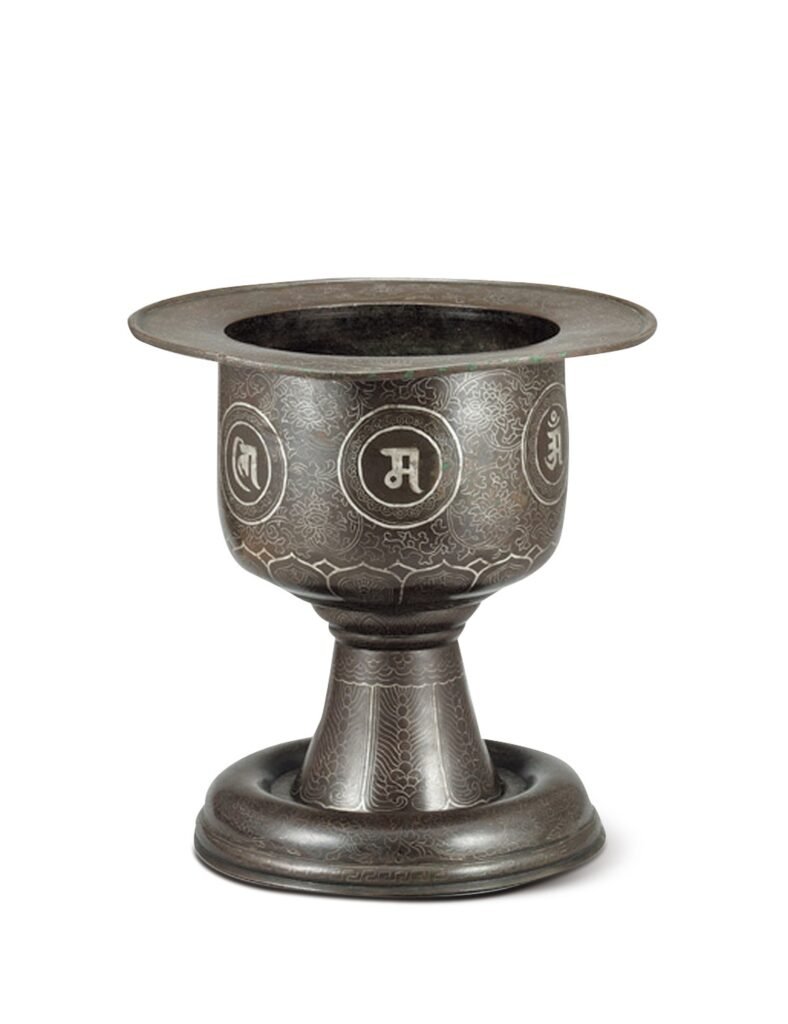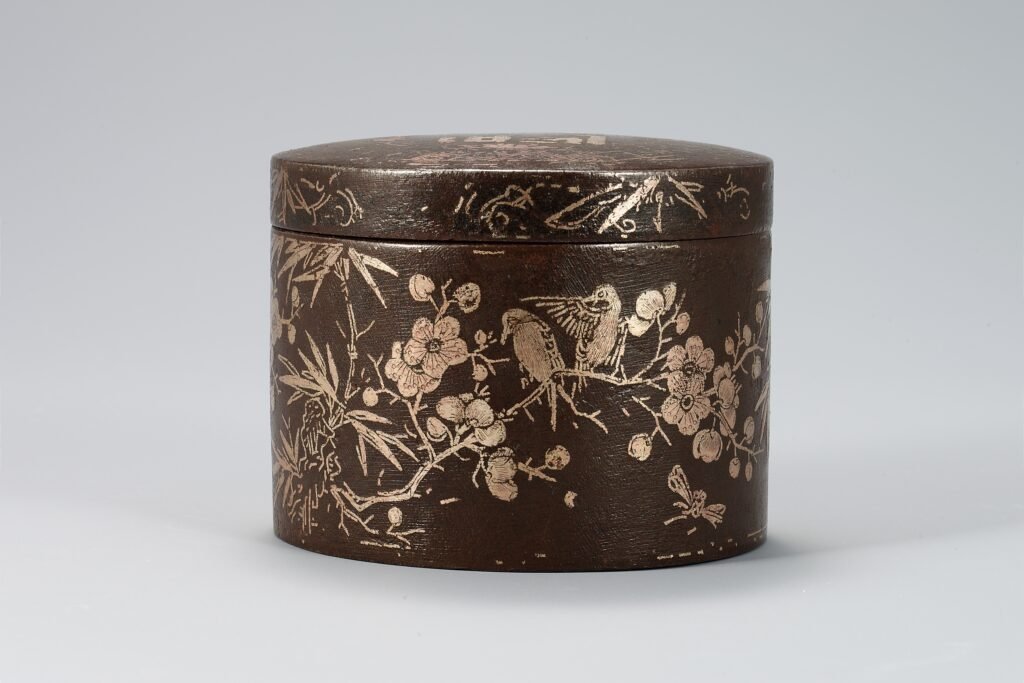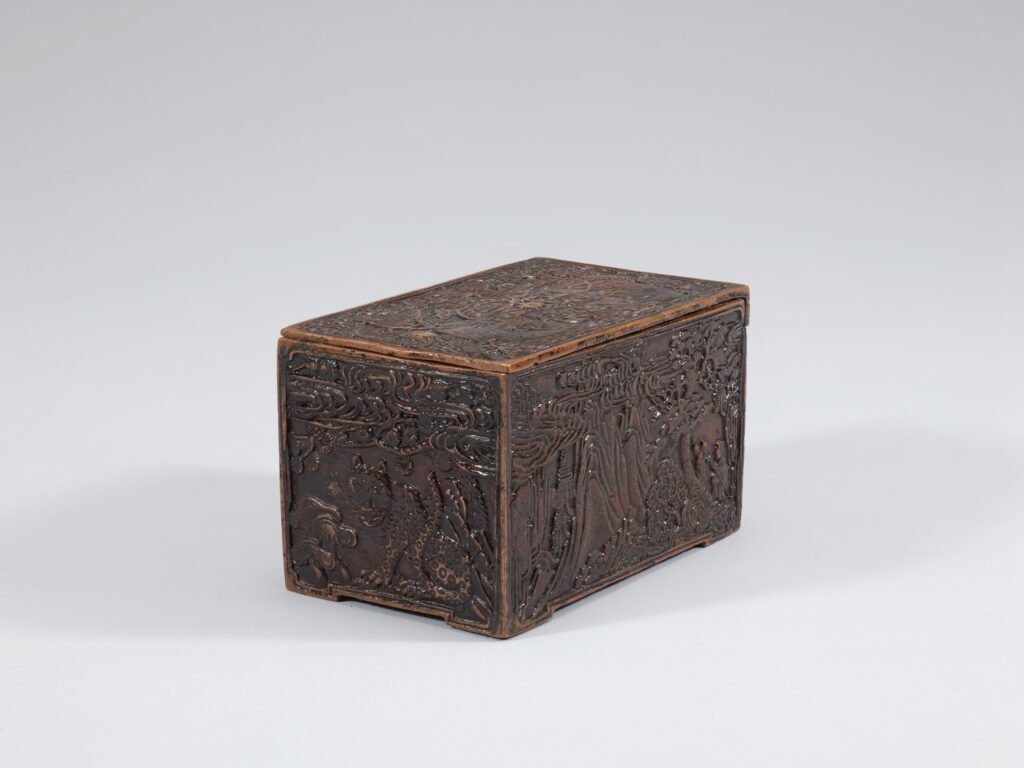 APPENDIX:
Korean Traditional Silver or Gold Inlaying –
한눈에 보는 입사.
Author: Choi Eung-chon.
Publisher: Korea Craft & Design Foundation, Seoul, Korea.
Year 2016. ISBN. 9788997252701