THE KOREAN KITCHEN.
To better understand the main features of Korean kitchen furniture, it is necessary to examine the design of the Korean kitchen during the Joseon dynasty.
"The kitchen "Puok" was usually connected to the women's inner room by a storage area called "Tarak-bang". Found at a lower level than the women's inner room, the kitchen normally had a dirt floor and contained a cookstove as well as storage space for heavy cooking pots and other implements.
In a small separate structure behind the women's area were storage rooms for supplies, food and other materials. There was found kitchen shelves and large kitchen cabinets". Korean Furniture, Elegance & tradition. Edward Reynolds Wright, Man Sill Pai.
The kitchen, a food preparation and storage space, was part of the "anchae" section of a traditional Korean house reserved for the women of the household.
The kitchen floor was situated 75cm to 90cm lower than that of the adjacent room. It served as the primary area for cooking and typically featured flooring made of earth, clay, or tiles, which were easy to maintain and helped keep the space cool during warm seasons. The rice chest could also be located in this area. Therefore, this piece of furniture was often built on a high stand to provide better protection against the higher humidity of the dirt floor. We will later discover that this distinctive design of kitchen furniture was prevalent in pieces from Jeju Island, located south of the peninsula.
Next to the cooking space was a storage area known as "ch'anggan" in Korean. It was constructed on a slightly elevated wooden floor, housing various storage units, including shelves and multi-level closed cabinets where small "soban" tables were placed when not in use.
In some upper-class households, a separate kitchen structure known as "panbikkan" was erected. All kitchen and "ch'anggan" (food preparation room) equipment and tools were arranged within this detached kitchen.
While its precise origins remain unclear, it is generally assumed that the final design of the Korean kitchen emerged during the later part of the Joseon dynasty.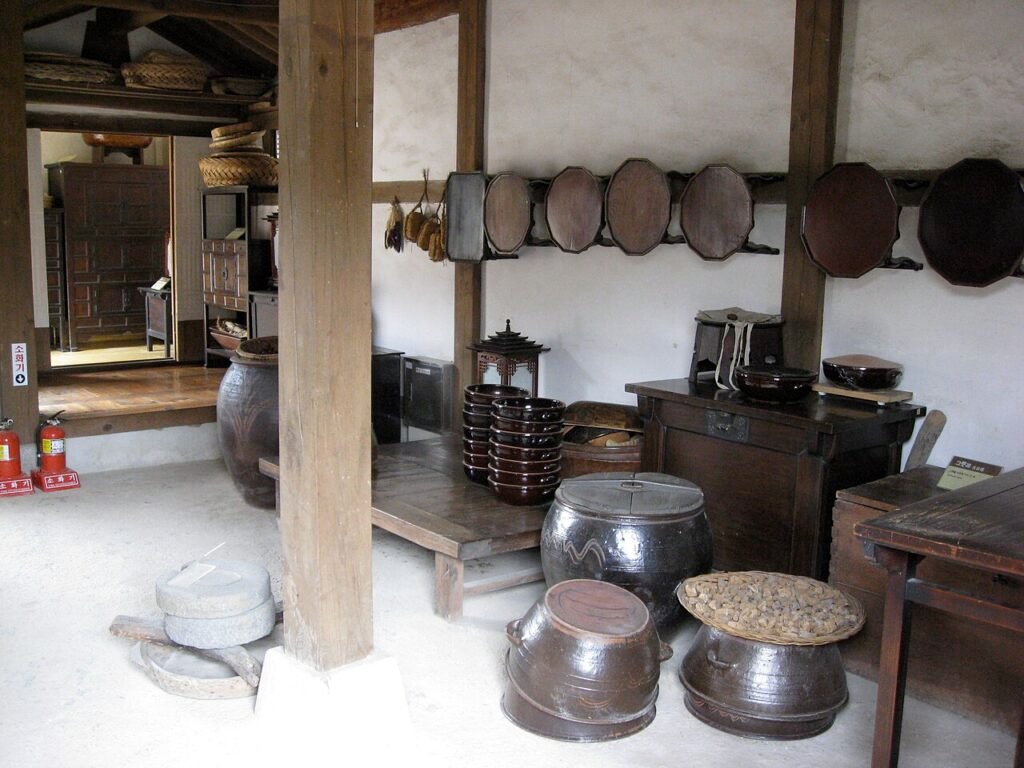 As the cabinets contained heavy brass and porcelain crockery used on a daily basis, a sturdy structure was essential to support the weight. This differs from the slimmer multi-level units used for storing clothes.
Regarding the wood, it was necessary to dry wet dishes, so hygienic, moisture-resistant wood was utilized. Pine was the primary choice, along with zelkova, which has a high-quality wood grain. Additionally, the hinges connecting the body and doors were often thick, solid cast-iron.
The cabinets were categorized into one-level, two-level, and three-level cabinets based on their structure. Single-level cupboards were used for storing grain, while two- and three-level cupboards were employed for storing crockery or food.
The single-layer rice hutch, known as 'TUIJI-JANG' (뒤주), was traditionally utilized for storing various grains like beans, kidney beans, and sesame seeds. This structure comprises a top lid and a bottom box, designed to maximize grain storage within limited space. The smaller boxes are used for storing mixed grains, such as beans and millet, while the larger ones are reserved for rice. This particular piece of furniture has been featured on this website. For more detailed information, please refer to the provided link: KOREAN RICE CHEST, HEART OF THE HOME (뒤주)
The two- and three-level cupboards were utilized for storing dishes, food, and various seasonings. The legs were relatively high to prevent moisture from rising from the floor and to enhance ventilation. The front of the cabinet was constructed using the same type of wood, and most of the doors were equipped with hinges and hook handles attached to pins for easy opening and closing. In the case of the third-level cabinet, drawers were occasionally added to store cutlery and other kitchen essentials.
These cabinets were constructed with sturdiness and solidity in mind, without any ornate decorations.
KITCHEN SHELF.
The simplest model consisted of a basic shelf on which various pots and dishes were stored. Women stored chinaware and prepared foods on these two or three-level shelves. Since the dishes in the Joseon period were made of heavy glass or ceramic and large quantities of these were used on a daily basis, the kitchen shelves accommodating such weight required a robust construction with thick posts and planks.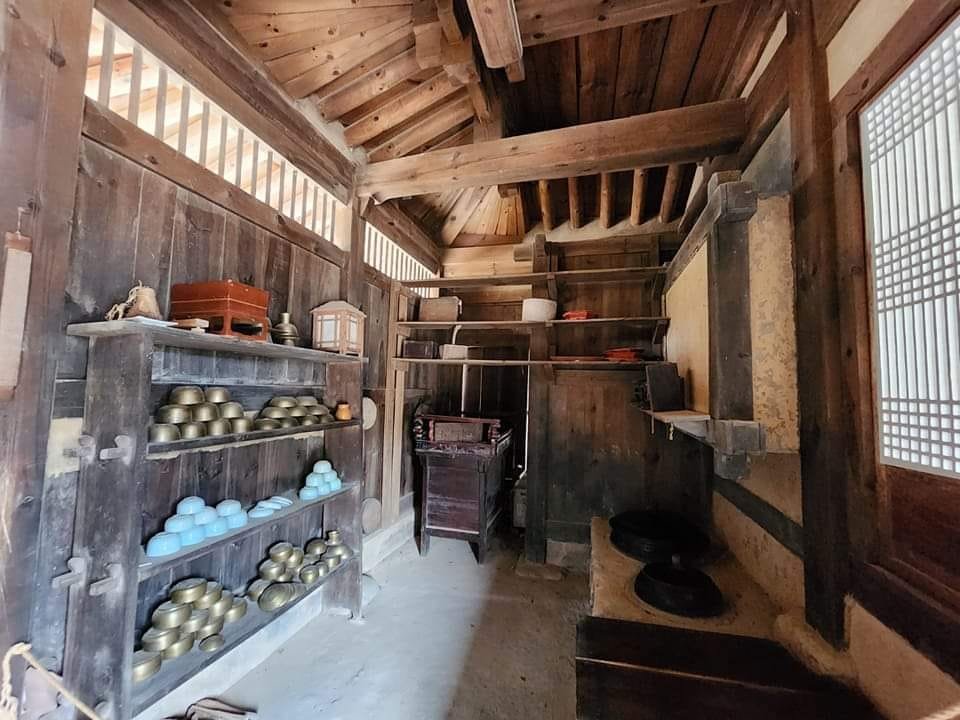 The shape of the kitchen shelf was similar to that of an open-sided "sarang t'akcha" or bookshelf, except that kitchen shelves were wider and constructed with thicker materials.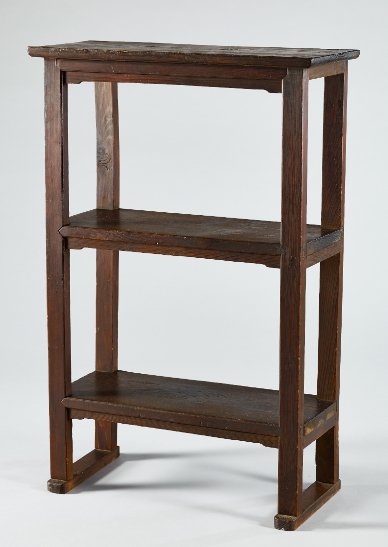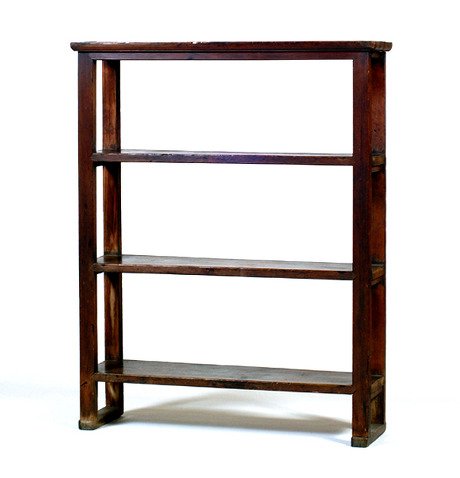 Another, more elaborate design consisted of a shelf with a closed compartment in the middle.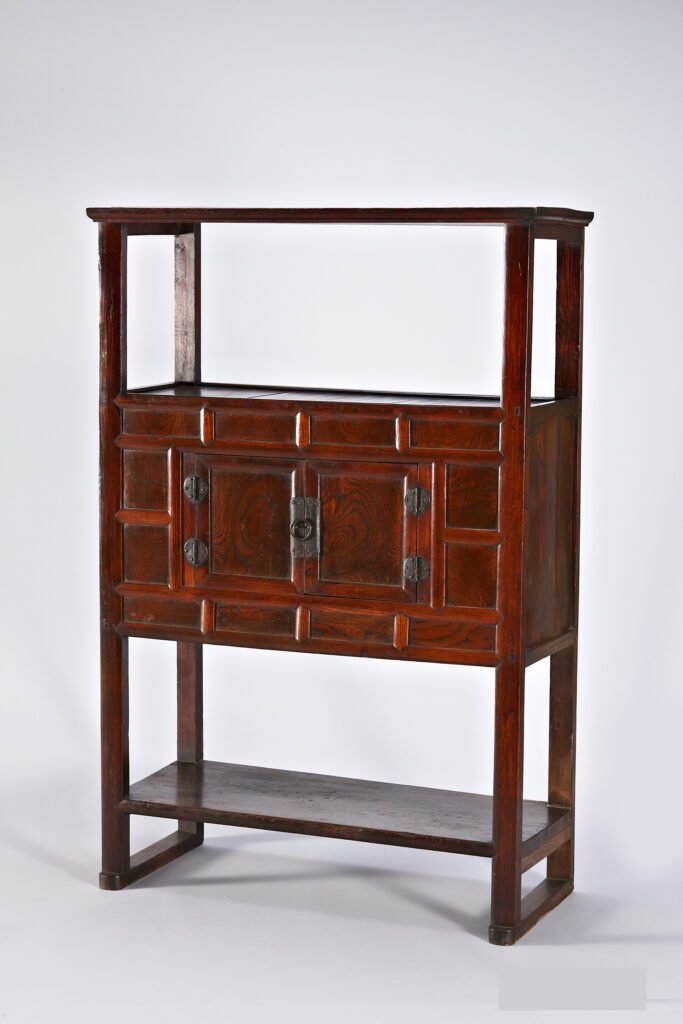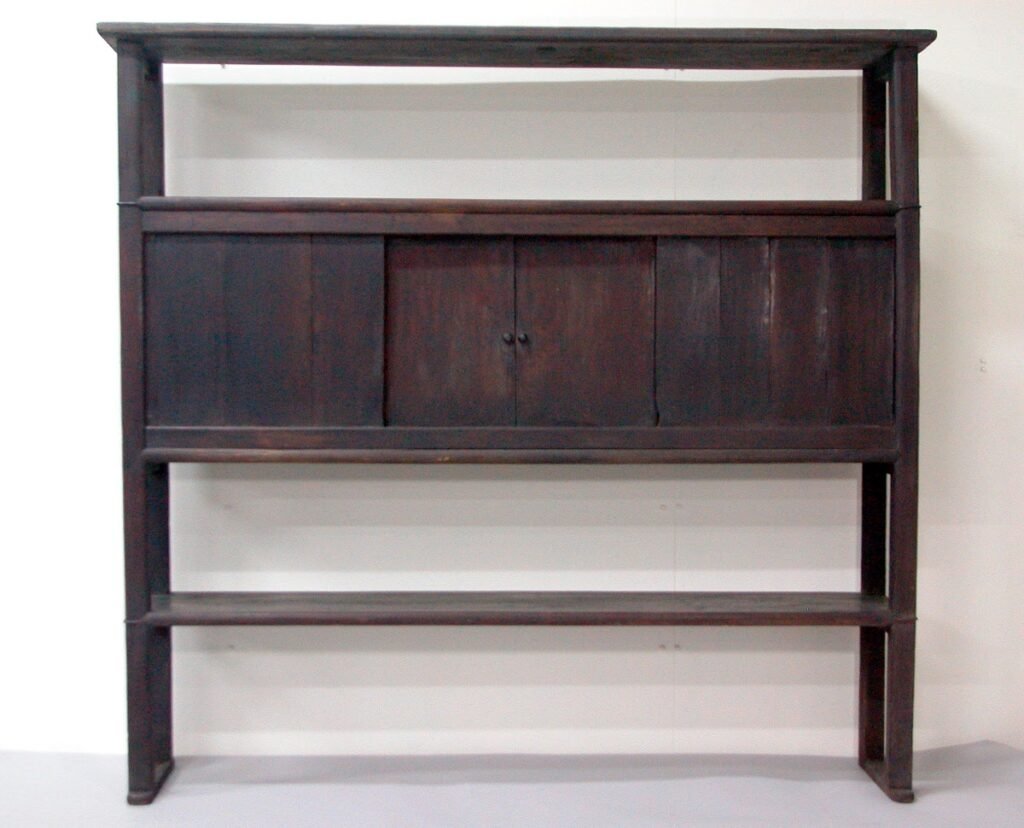 KITCHEN CHESTS
Oldest pieces from the 19th century have a very rustic look. Devoid of excessive decoration, they were built with the same design as rice chests, especially in the construction of the top corners.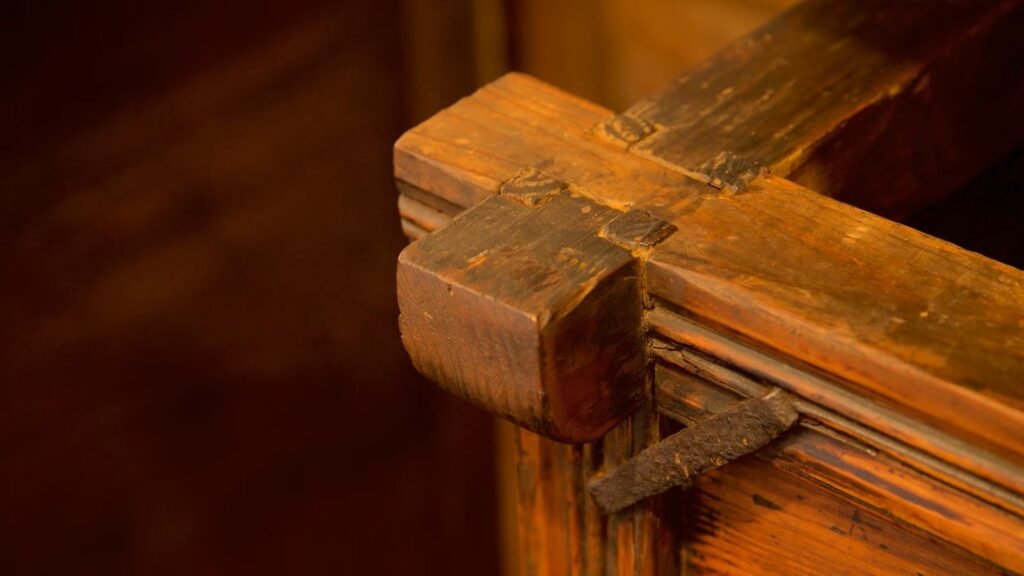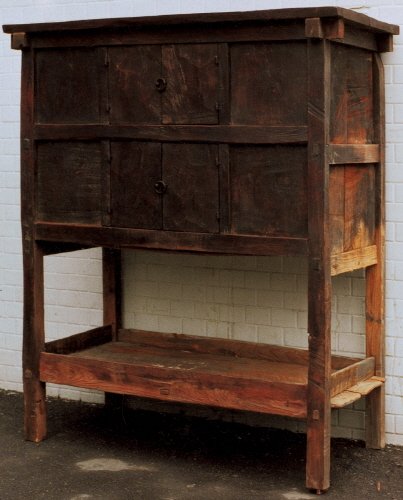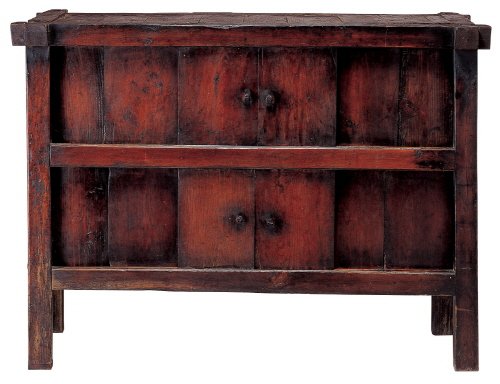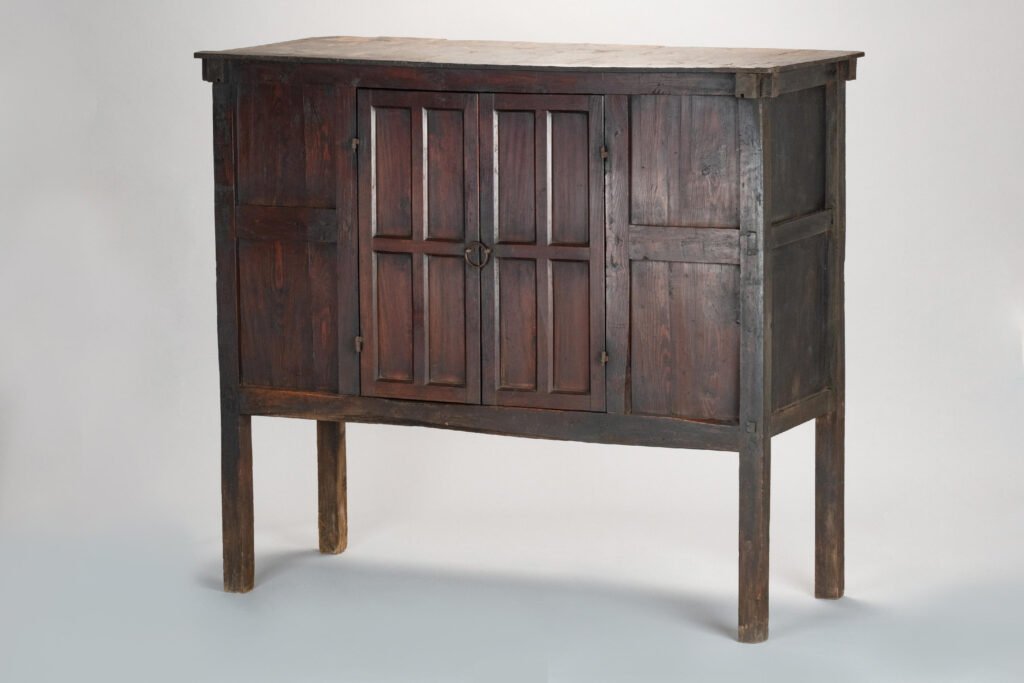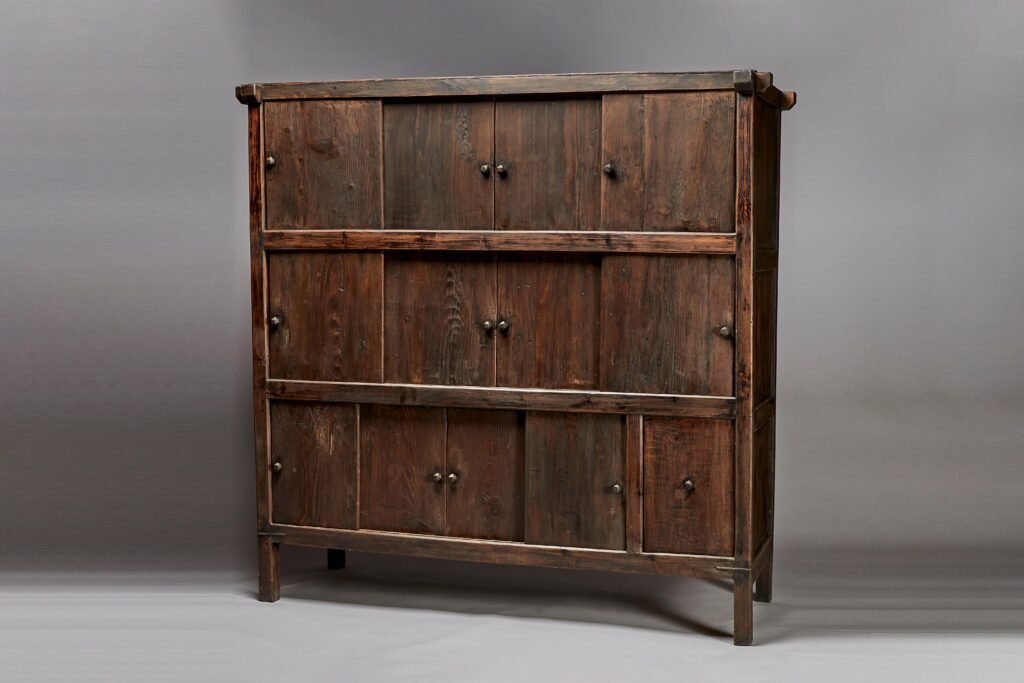 LARGE MULTI-LEVEL KITCHEN CHEST.
Generally consisting of three levels, the structure of multi-level chests was similar to that of wardrobes. Thick posts formed the framework that supported deep shelves for convenient storage. These cabinets were equipped with doors, sometimes sliding, and drawers were placed in the upper section.
Metal fittings used on these chests included plain, round cast-iron hinges and bow-shaped handles.
These large pieces of furniture first appeared at the end of the 19th century, most of which originated from wealthy households. More elaborate in their design and decoration, they were primarily used to store chinaware, porcelain, and other valuables. They have been widely reproduced during the latter half of the 20th century and into the 21st century.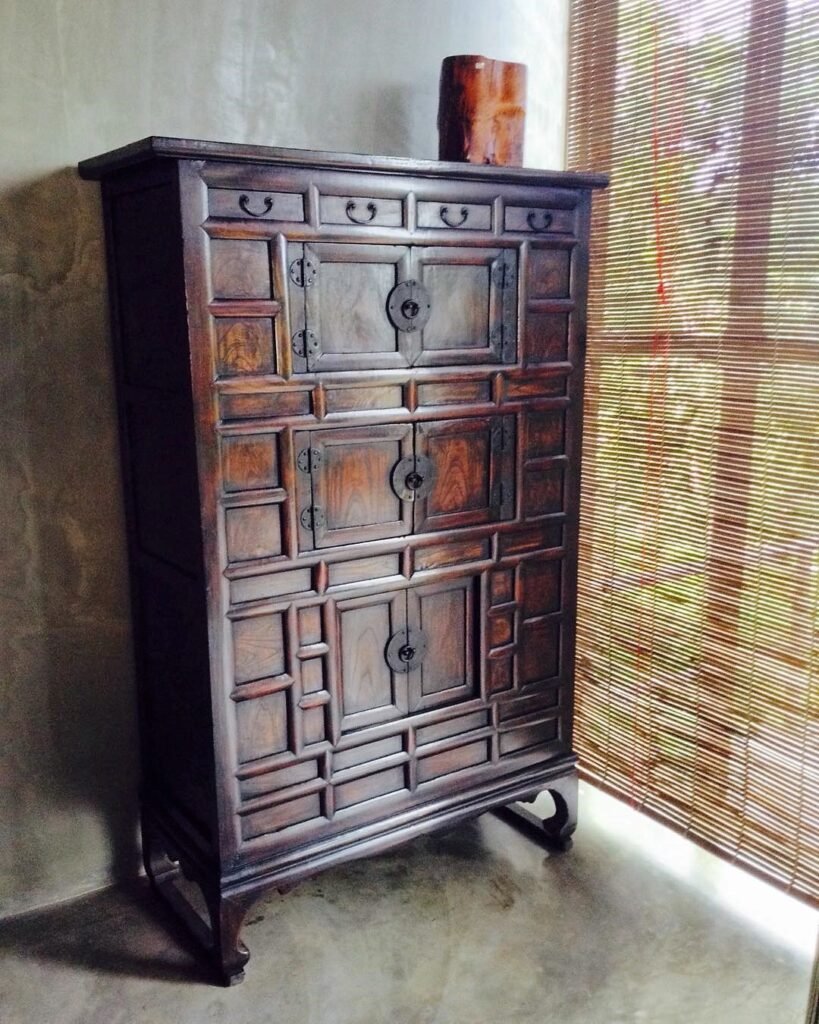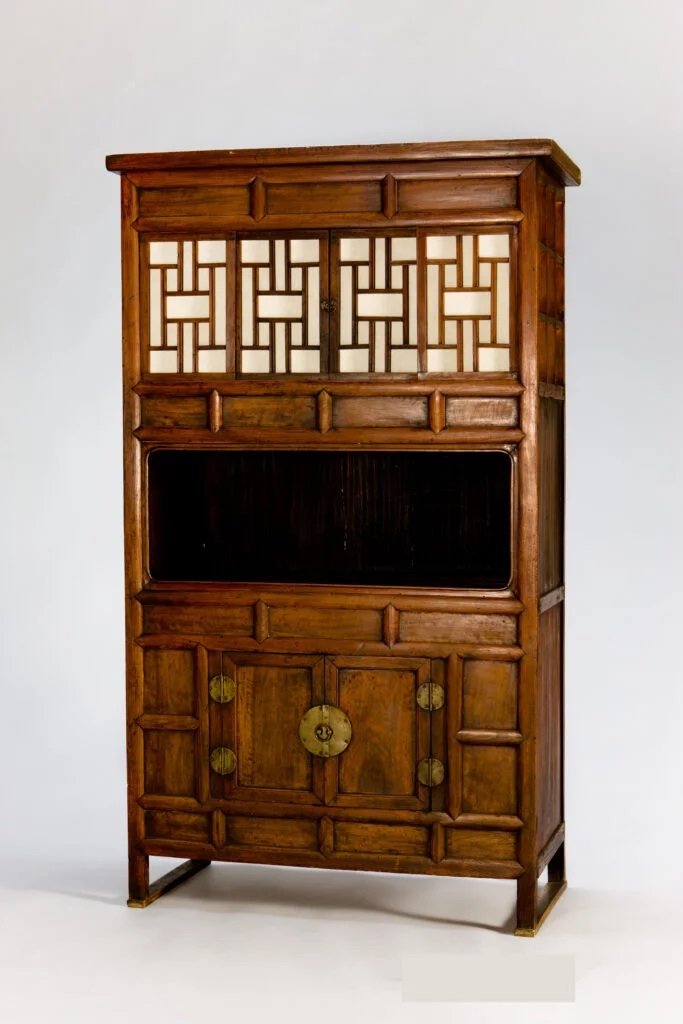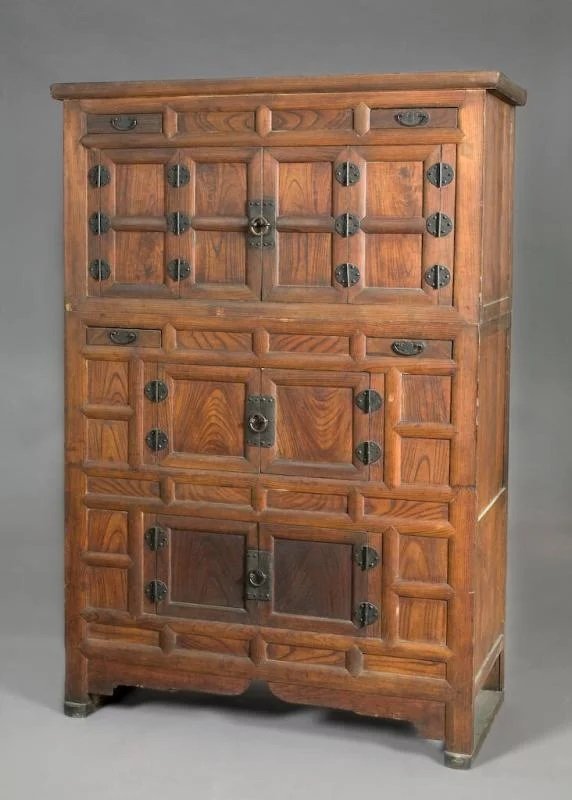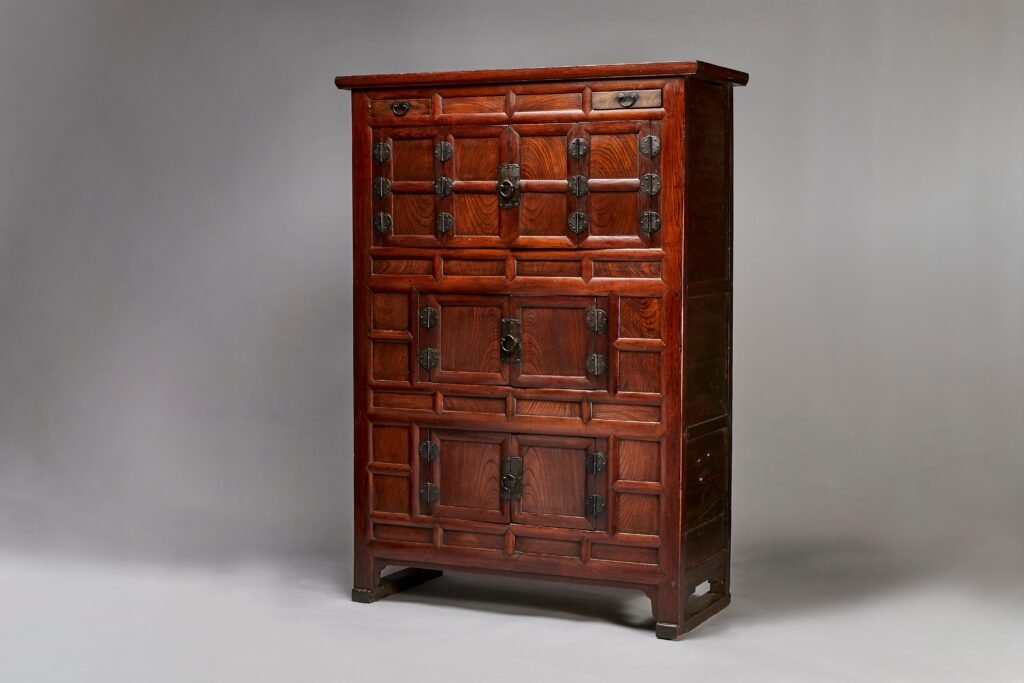 THE JEJU KITCHEN CHEST.
Jeju's choga, which are thatched roof houses, are a unique architectural style found exclusively on the island. They feature sturdy construction, with stacked stone walls further reinforced by a layer of soil. The roofs are thatched with straw and secured in place by thick ropes tied in a tight checkerboard pattern.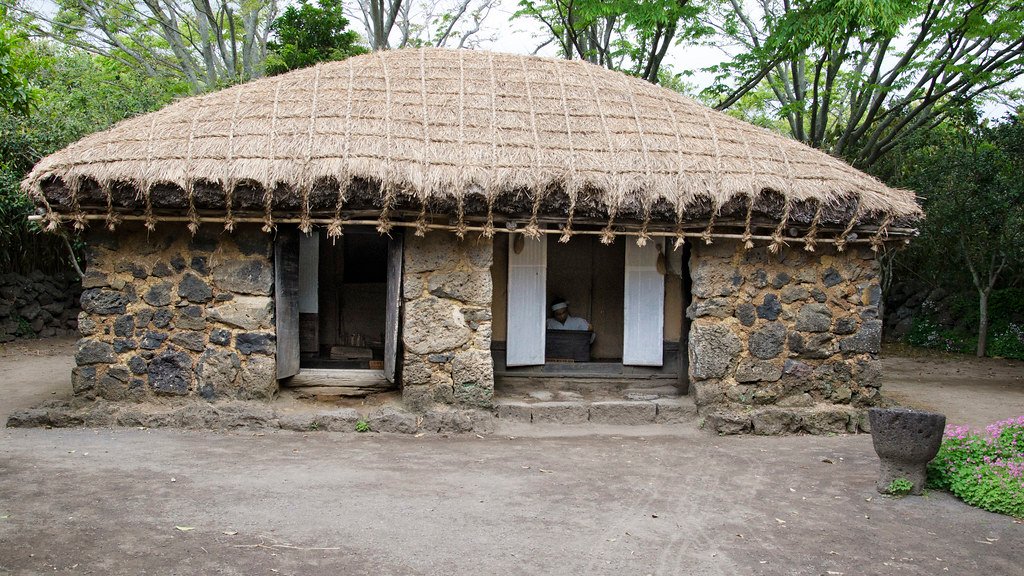 Simplicity is the guiding principle. The Korean kitchen chest from Jeju Island is renowned for its rustic appearance. It is used to store pots, plates, and bowls and is sometimes crafted from the beautiful, grainy woods found in the southern part of the peninsula. In contrast to furniture from other provinces, Jeju's kitchen furniture stands high on legs, sometimes reaching up to 70cm in height.