Fish-shaped locks were among the most commonly found items in Korean homes. Just like the turtle, the fish symbolized protection, with their vigilant eyes always open. These fish-shaped locks would safeguard possessions while household members slept. Crafted from metal molds, these whimsically designed yellow brass locks were used to secure wardrobe armoires, wedding trousseau boxes, Bandaji, and cosmetic cases for women.
The Chinese character for the word "fish," 鱼 "Yú", is a homonym for the word meaning abundance, adding another layer of auspiciousness. Due to its association with fecundity, the fish also symbolized fertility, serving as a reminder to mothers that they would be blessed with many children. Fish were a representation of security and good fortune. For this reason, locks adorned with fish patterns were often used on furniture in kitchens and inner rooms meant for women.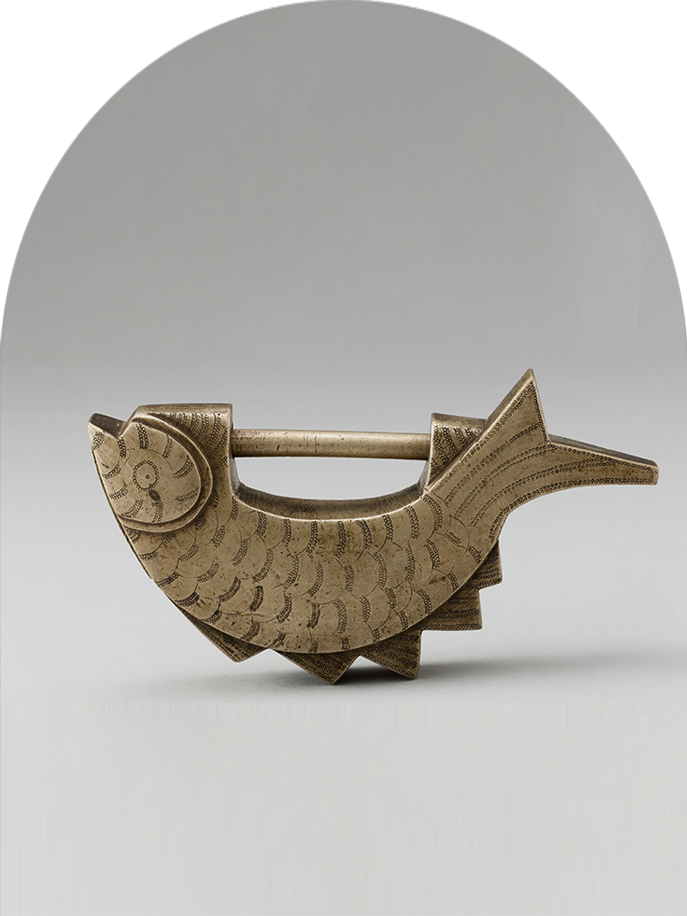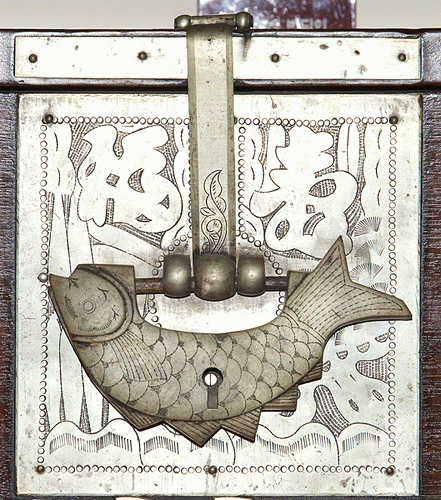 Most of fish locks found today are replica like the small one shown in the last two photos.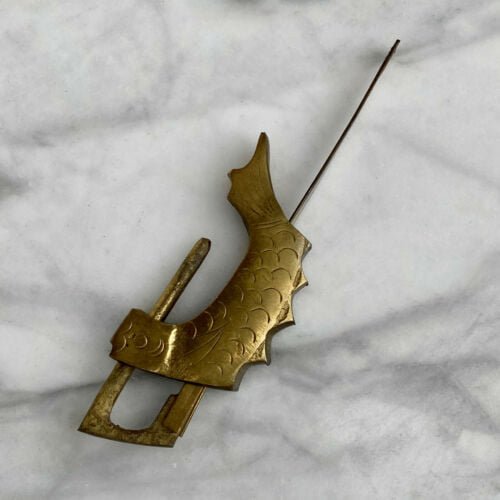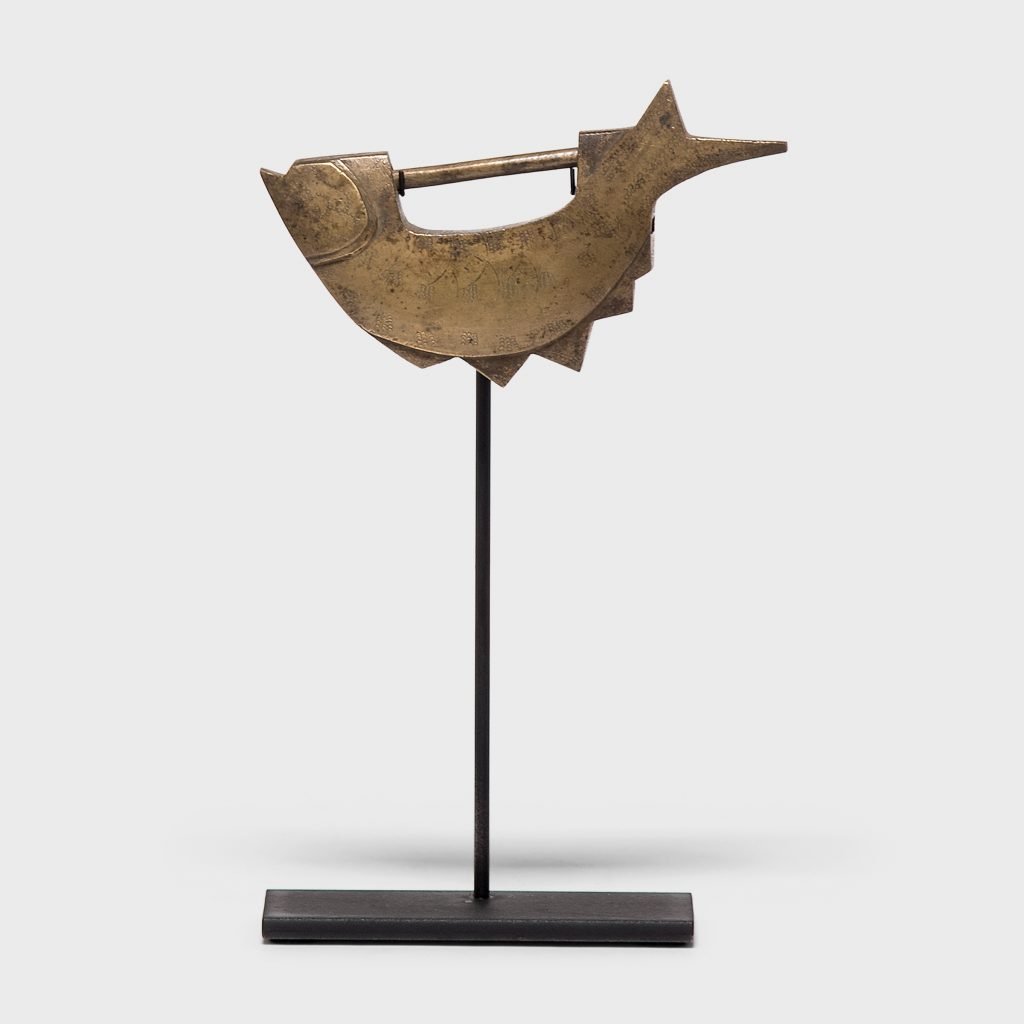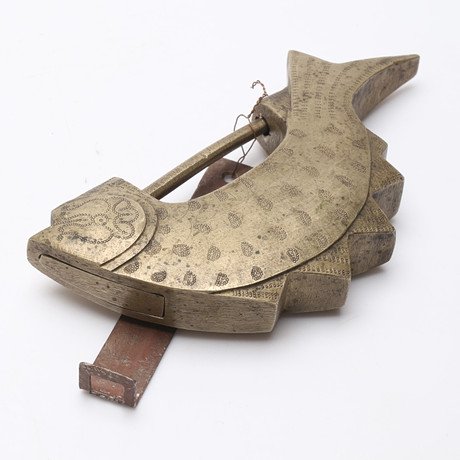 INTERESTING LINK: https://www.theseoulguide.com/lock-museum/
APENDIX.
The Locks – Beautiful engineering masterpieces of the Korean past!
Iron might have been the metal of choice during the Baekjae period, but it was soon superseded by more robust metals and metal alloys, which allowed locks to better resist corrosion and also add more in the way of aesthetic appeal to the doors and furniture they protected.
During the Joseon Dynasty (1392-1910), many locksmiths began using brass, due to the fact that they had learned how to make suitable alloys from copper and zinc. And while these brass fixings were a massive upgrade on the old iron designs, by the end of the Joseon era, many artisans has started using cupronickel. This super-sturdy alloy of copper, nickel and other metals can even resist the ravages of salty seawater.
Source: https://www.mcst.go.kr/english/useful/month202206.jsp