At present from a historical point of view, we should call this furniture as furniture of the Northern provinces of Korea because at the time of the "Joseon dynasty", the country was unified. Korea was separated in two as a result of the war in the middle of the 20th century (1953).
Until the late 1980s, very few Korean pieces from the northern part of the peninsula were available on the market. After the opening of China, some began to slowly appear at its border with North Korea, in the northern Chinese provinces of Liaoning and, especially, Jilin. Throughout the 1990s, more pieces became available in China.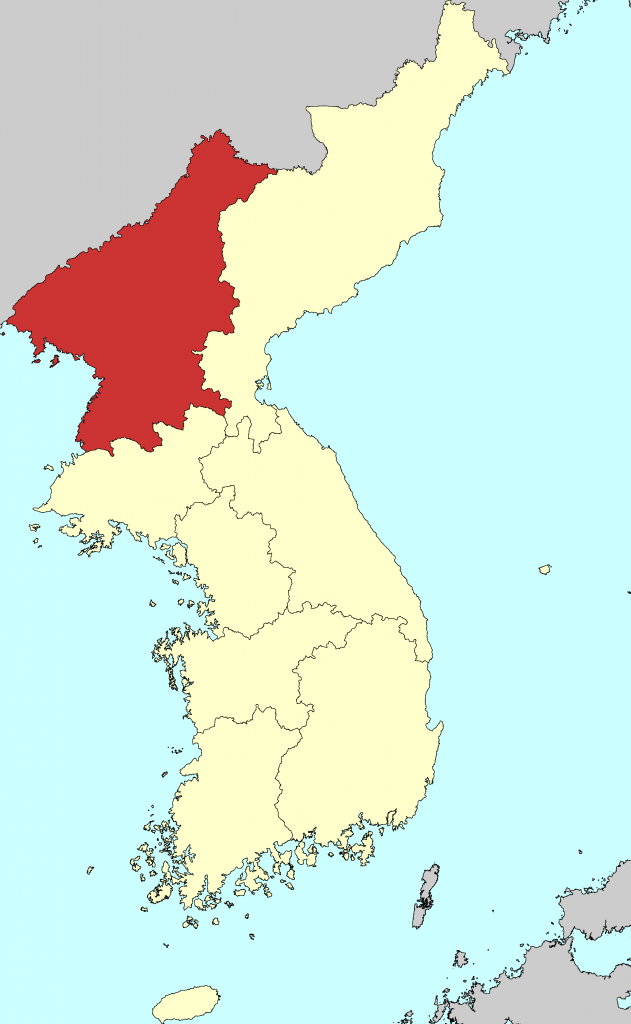 The entire Korean peninsula boasts a wide variety of woods.
In the southern part of the peninsula, hardwoods with decorative grains were readily available. Consequently, carpenters from these regions, such as Jeolla and Gyeongsang provinces, developed a preference for unadorned furniture, avoiding excessive metalwork. (A photo of a Naju Bandaji from southern Jeolla Do province is shown below.)
In the north, however, the woods in greater supply were those without decorative grains. Lime wood (Pi Namu), also known as basswood and linden in the west, was a straight-grained softwood popular for bandaji construction. Other woods used included pine, chestnut, and occasionally zelkova.
Fittings were typically made from white brass, although sometimes yellow brass or iron were used.
The white brass alloy includes tin and sometimes nickel, in addition to copper and zinc. The color of the alloy depends on the proportions of the principal ingredients.
Furniture pieces from the northern part of the peninsula were typically larger than their South Korean counterparts.
PYONGYANG STYLE.
The distinctive feature of the Pyongyang Bandaji is the significant use of metal parts that cover its front section.
These metal parts are typically employed to conceal wood with less attractive grain, such as linden. The metalwork is most commonly made of white brass and often includes numerous auspicious patterns. For additional details, please refer to our post: PYONGYANG BANDAJI-평양 반닫이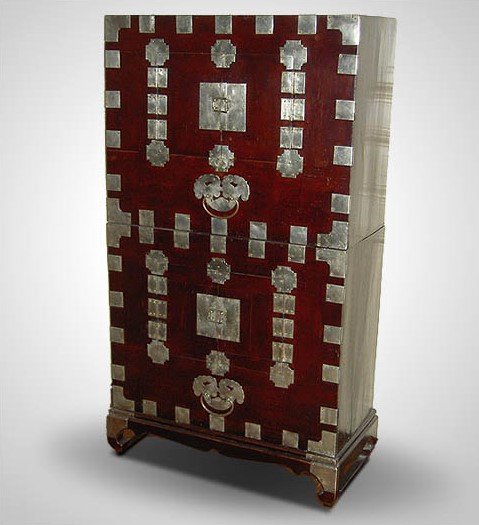 SUNG SUN I STYLE.
Regarding the two previous styles, Pakchon's Bandaji, also known as "Sung Sun I" Bandaji, is extensively adorned with metal. However, in this case, iron is used instead of brass.
The hinges are thinner compared to those of Gangwha Island and cover a larger portion of the furniture's front.
Due to the distinctive designs of the steel plates with numerous holes, this type of bandaji is nicknamed "Sung Sun I Bandaji". "Sung sun" is an onomatopoeic word in Korean that represents the sound the wind makes when blowing rapidly through a hole.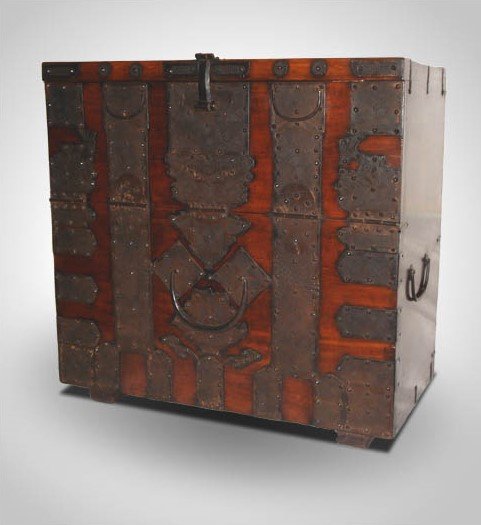 Certain decorative patterns on the hinges are unique to northern pieces of furniture and allow for easier identification. The following patterns are common on Pyongyang Bandaji white brass fittings.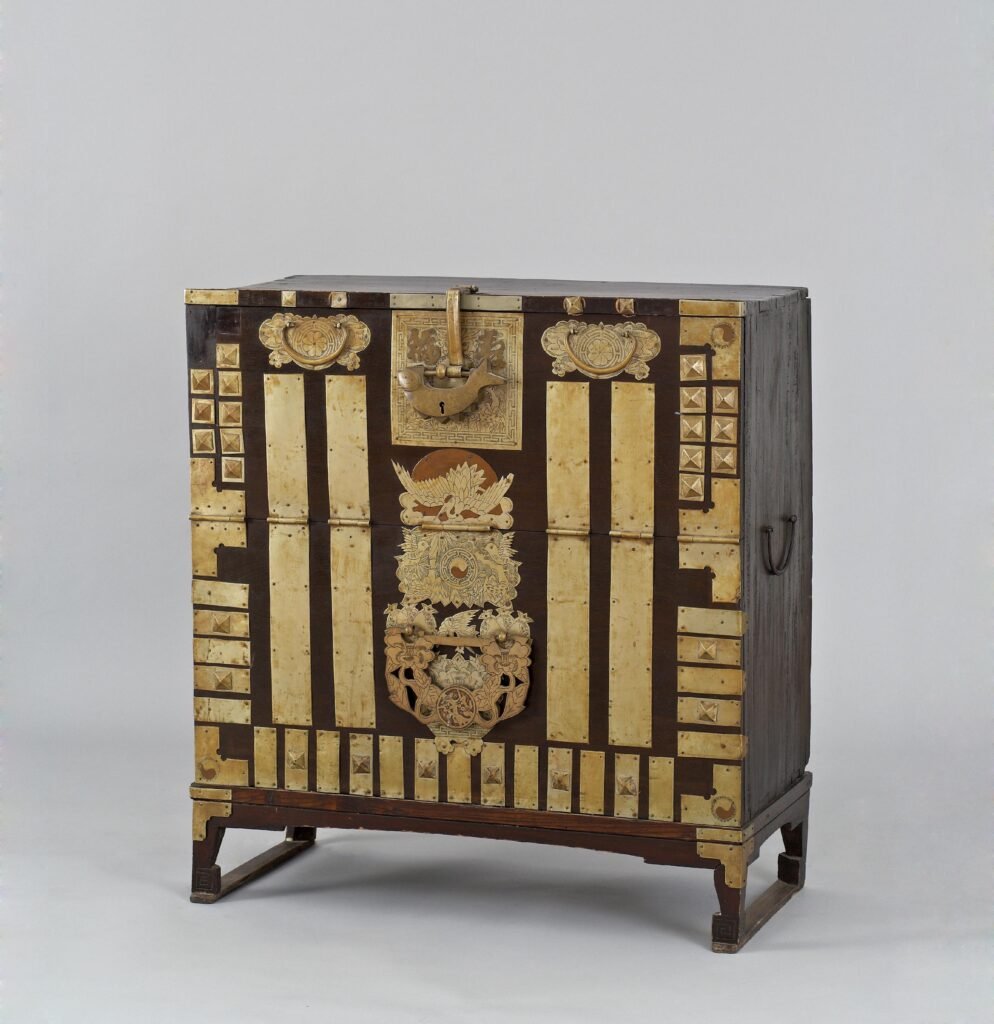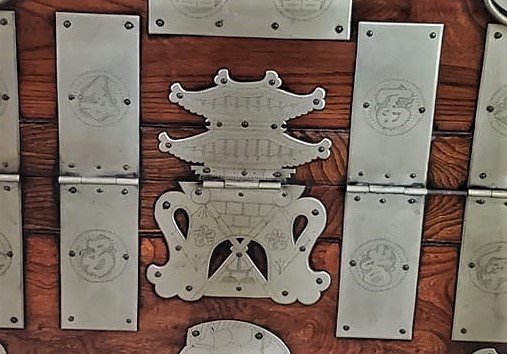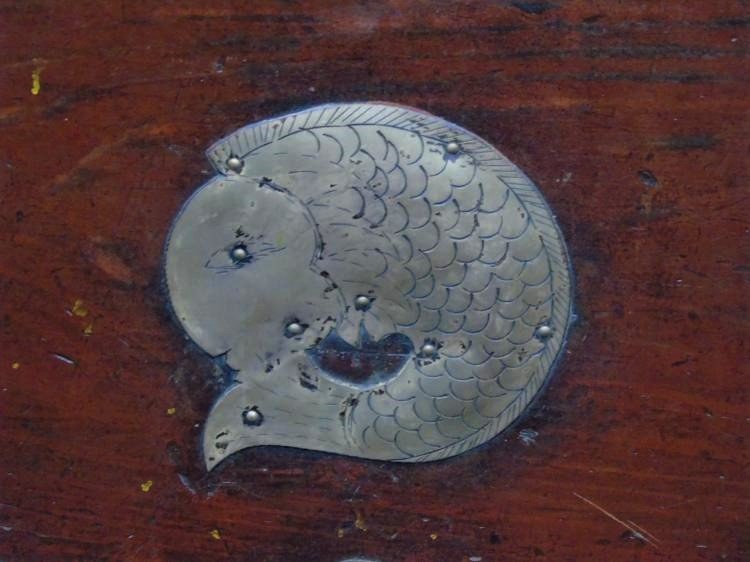 Very intricate metal work on a "Sung Sun I" Bandaji from Pakchon area in Pyongan Do province.