To track the evolution of the Korean antique furniture market, we showcase pieces that have been auctioned since 2021. We scour auctions and galleries worldwide, assisting us in our research of historical prices for Korean furniture available in the market.
The information accompanying the photos has been provided by the auction houses or galleries.
LINKS:
Online auctions houses, galleries. Worldwide: https://www.invaluable.com/
https://www.liveauctioneers.com/en-gb/c/asian/158/
https://www.collectorsweekly.com/asian/korean/auctions
https://www.christies.com/departments/Korean-Art-34-1.aspx
Auctions in Seoul, Korea: https://www.k-auction.com/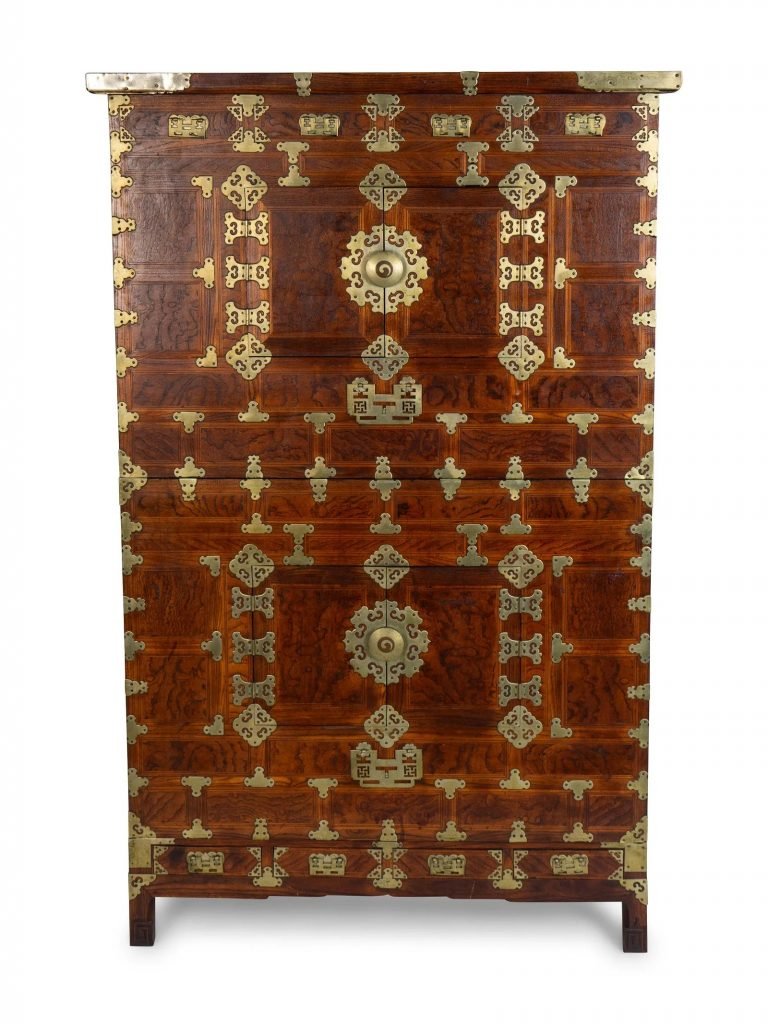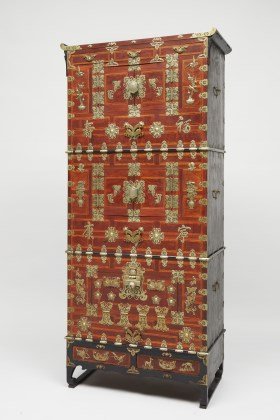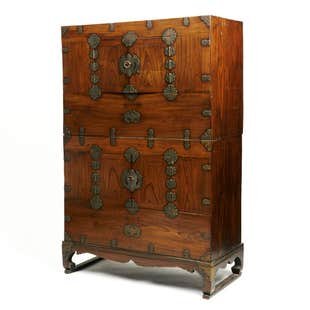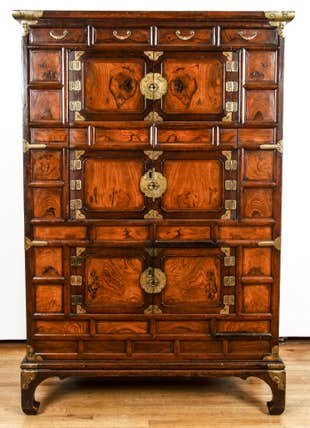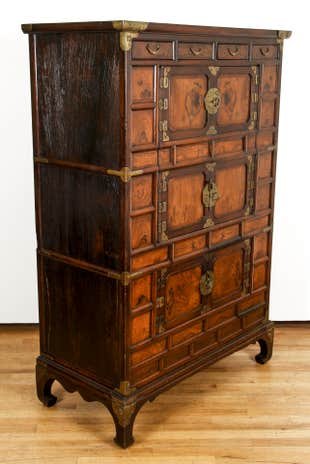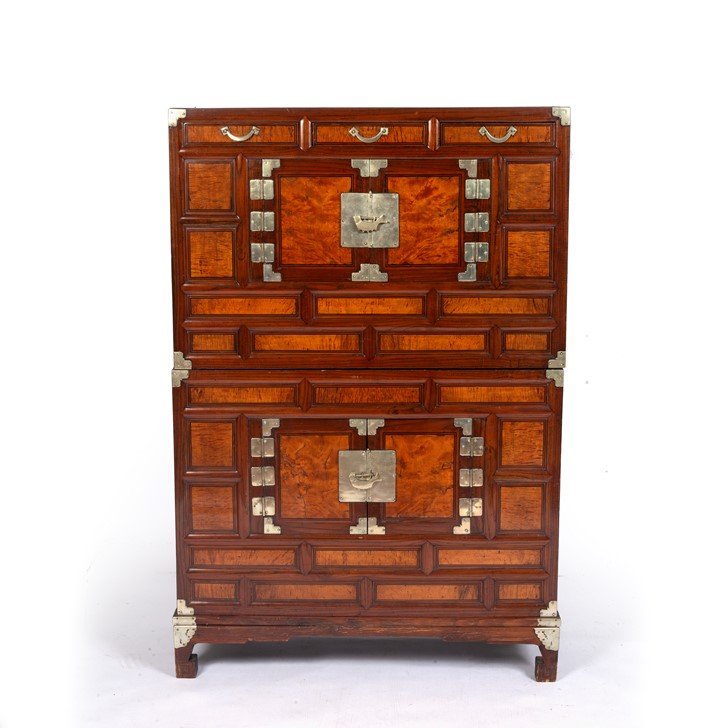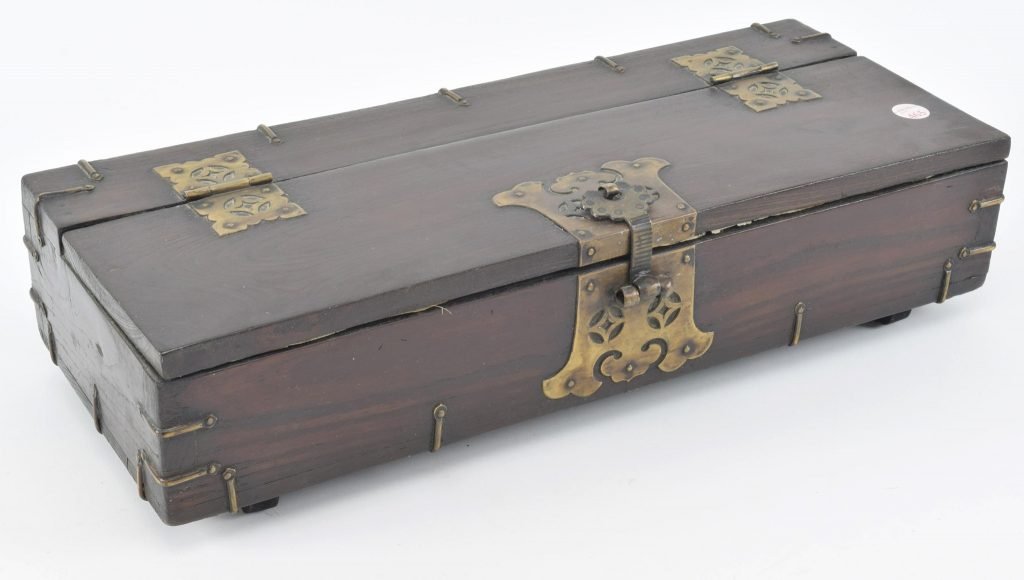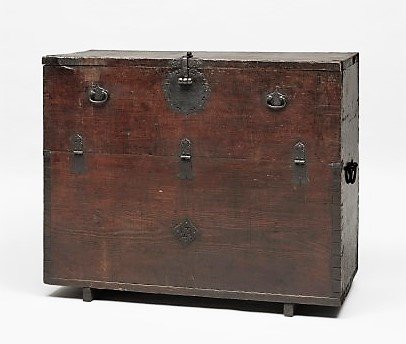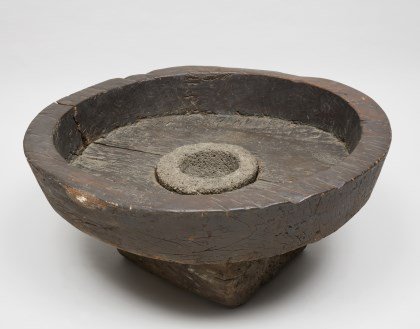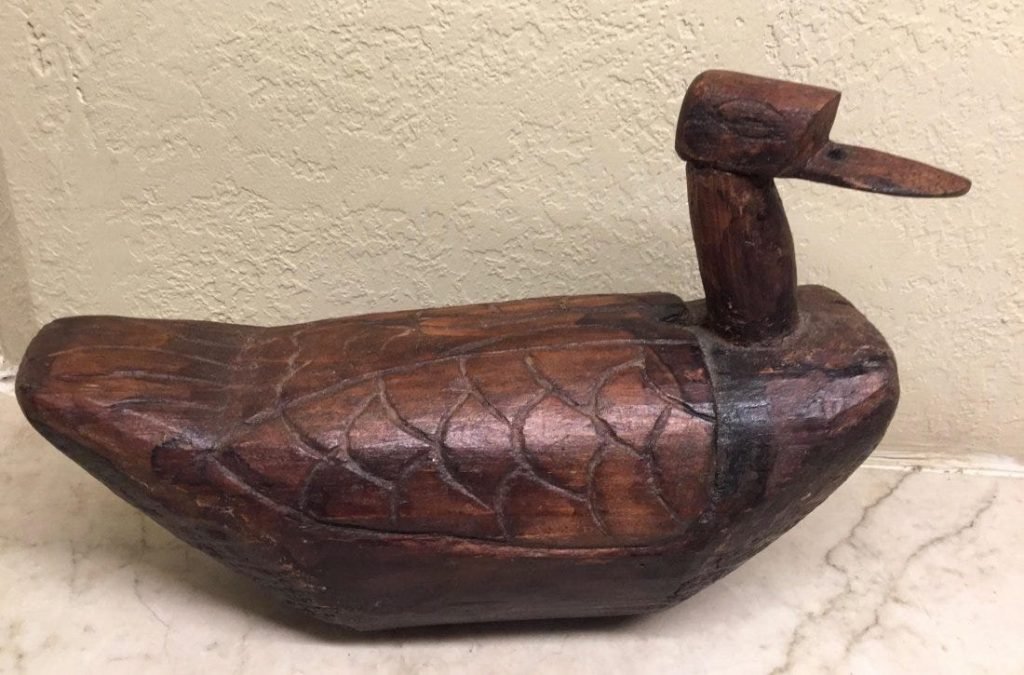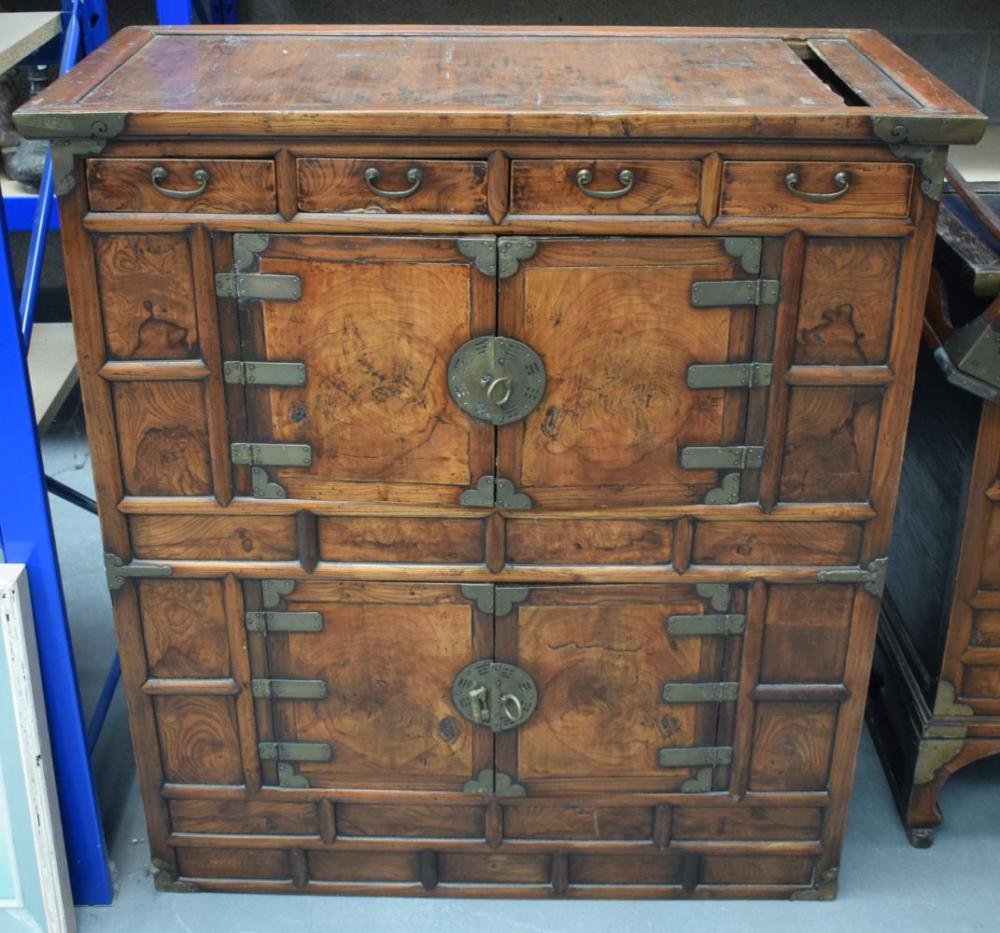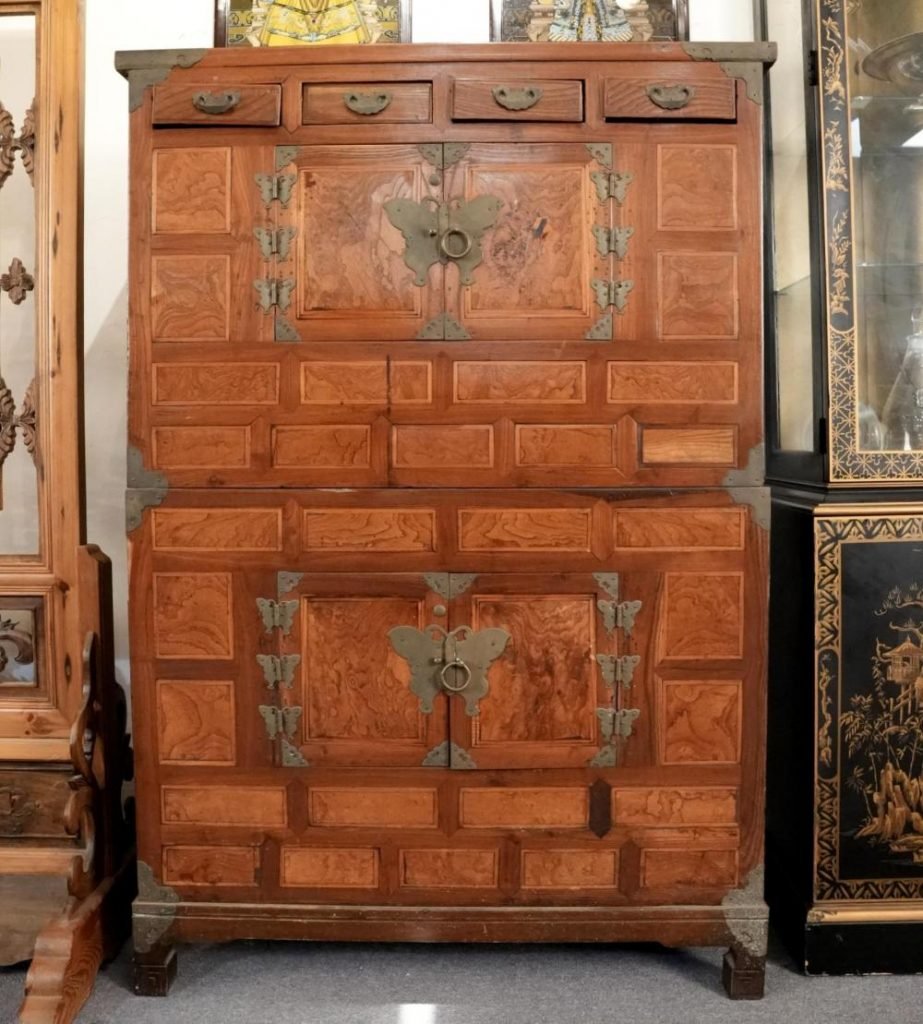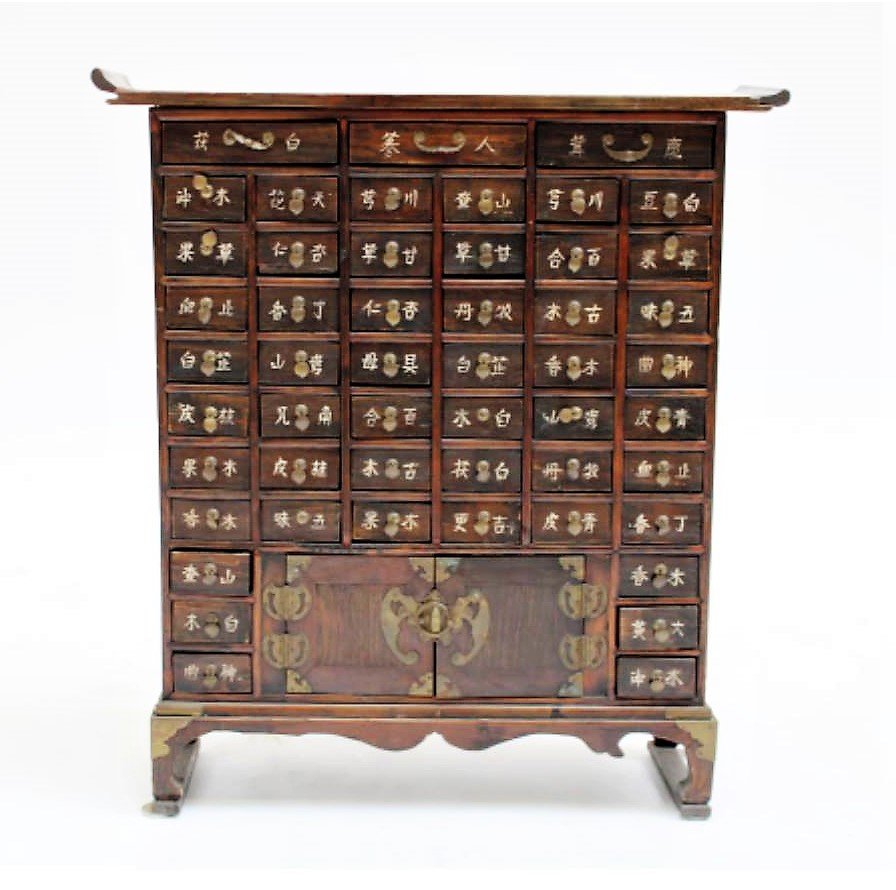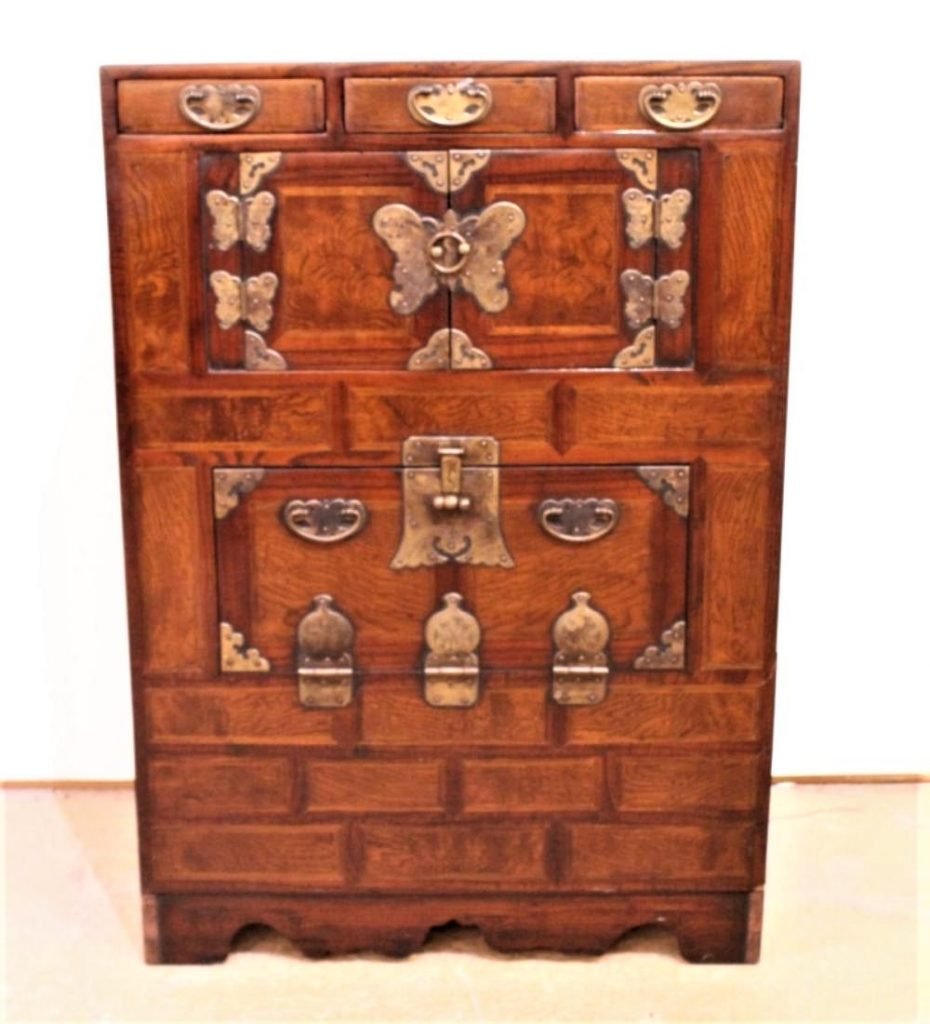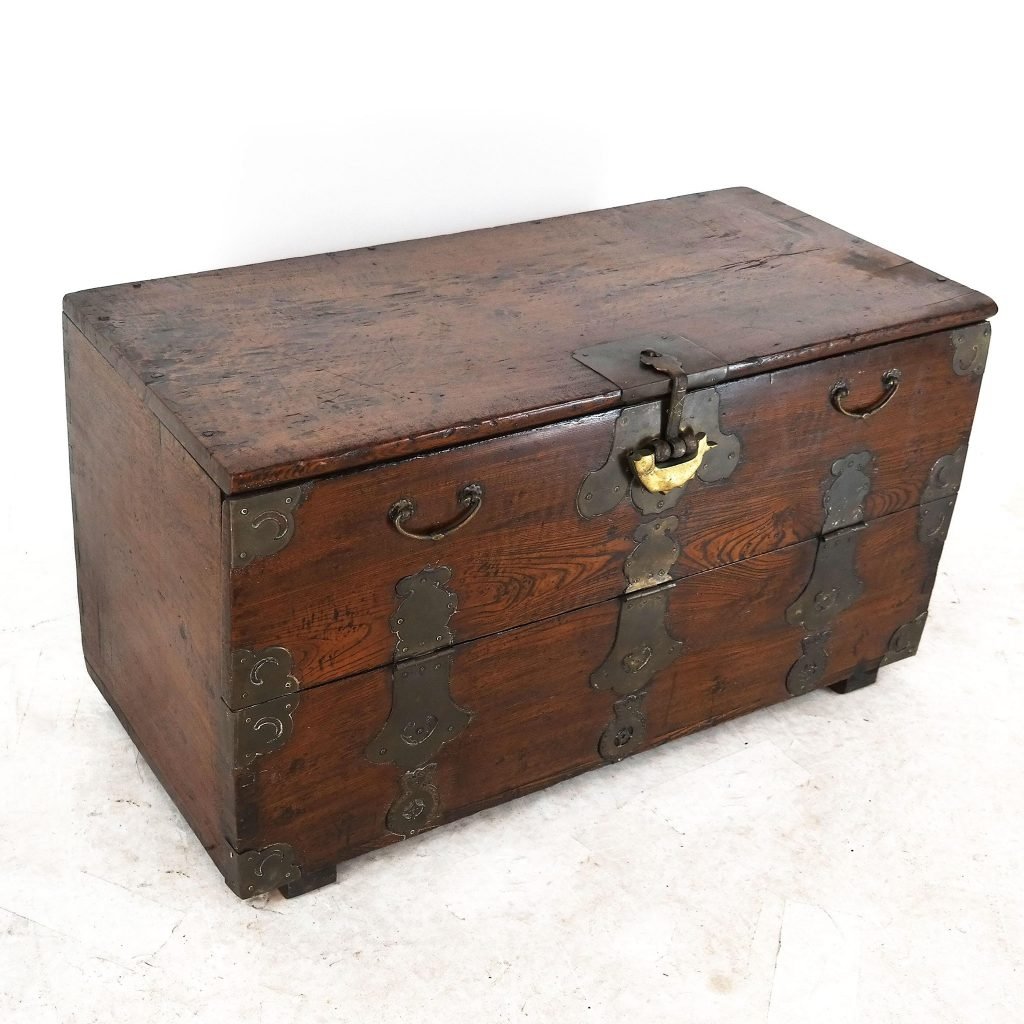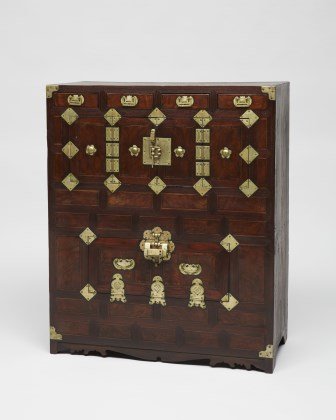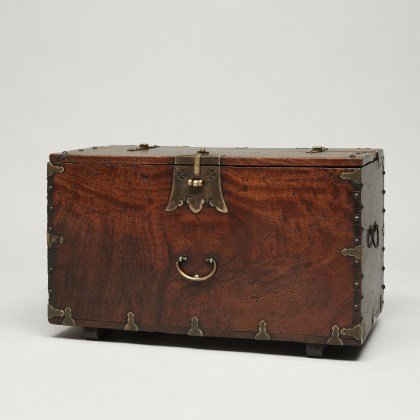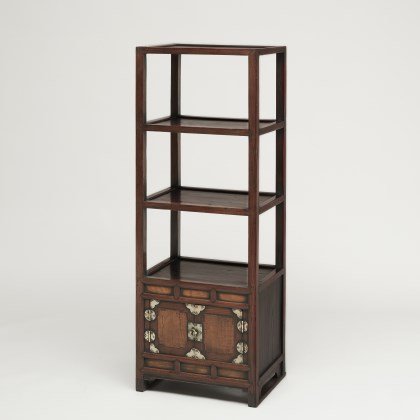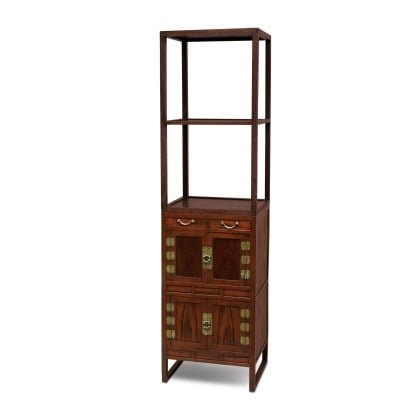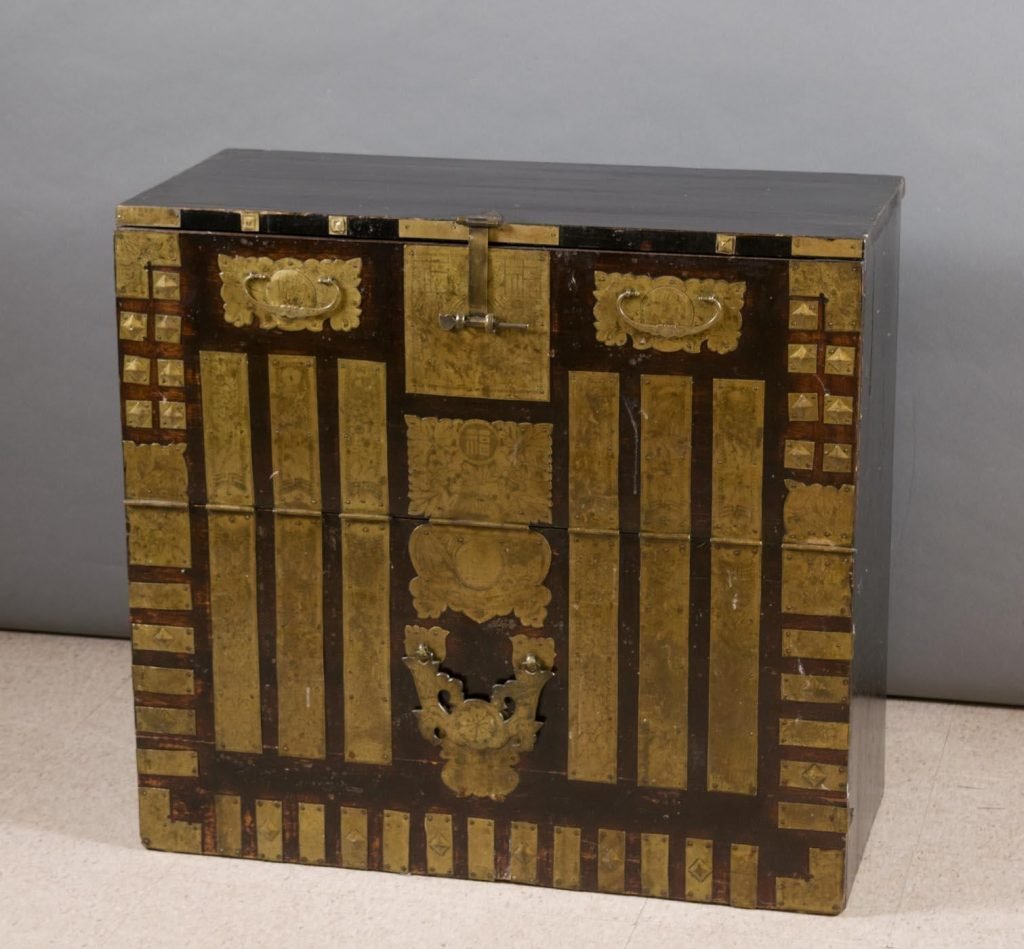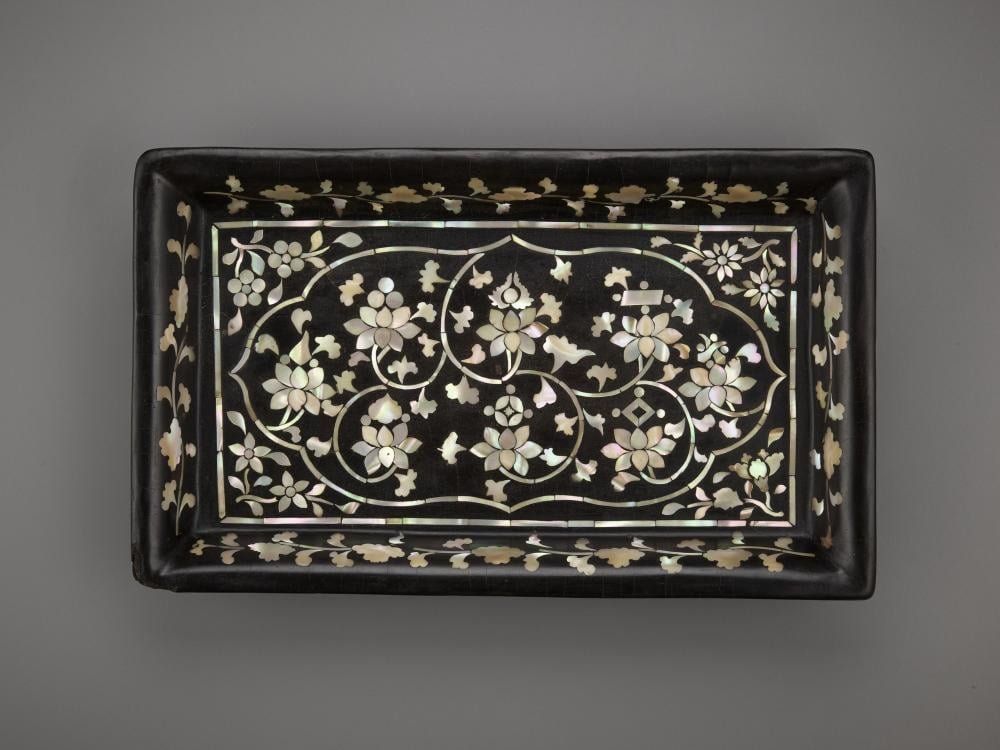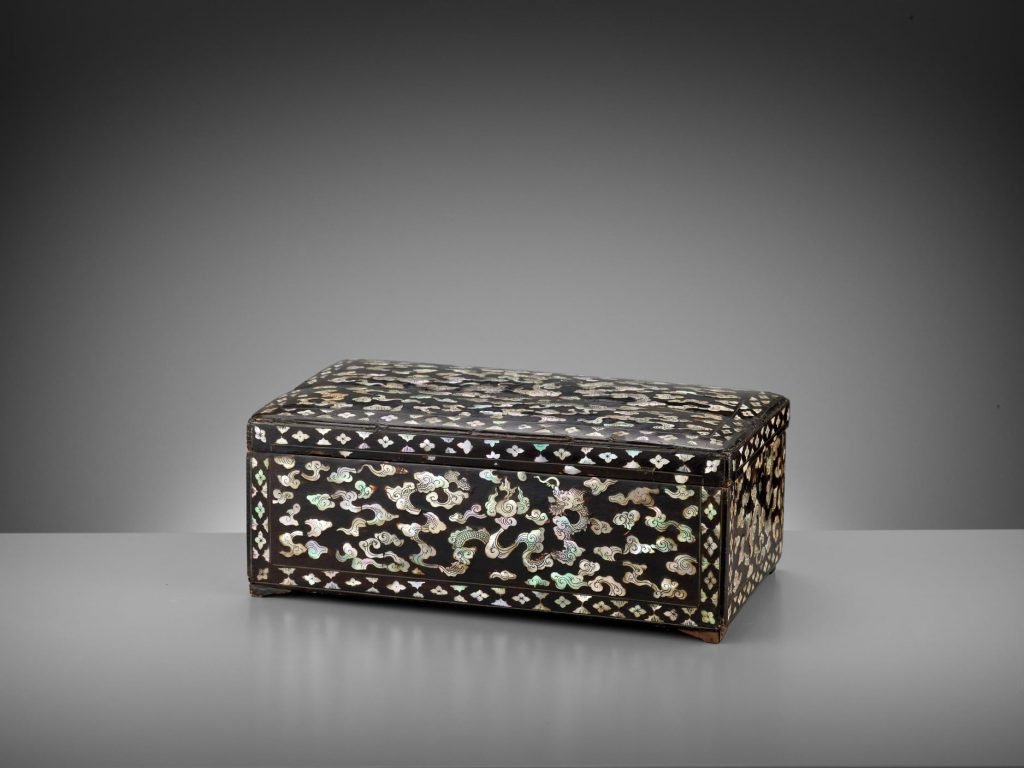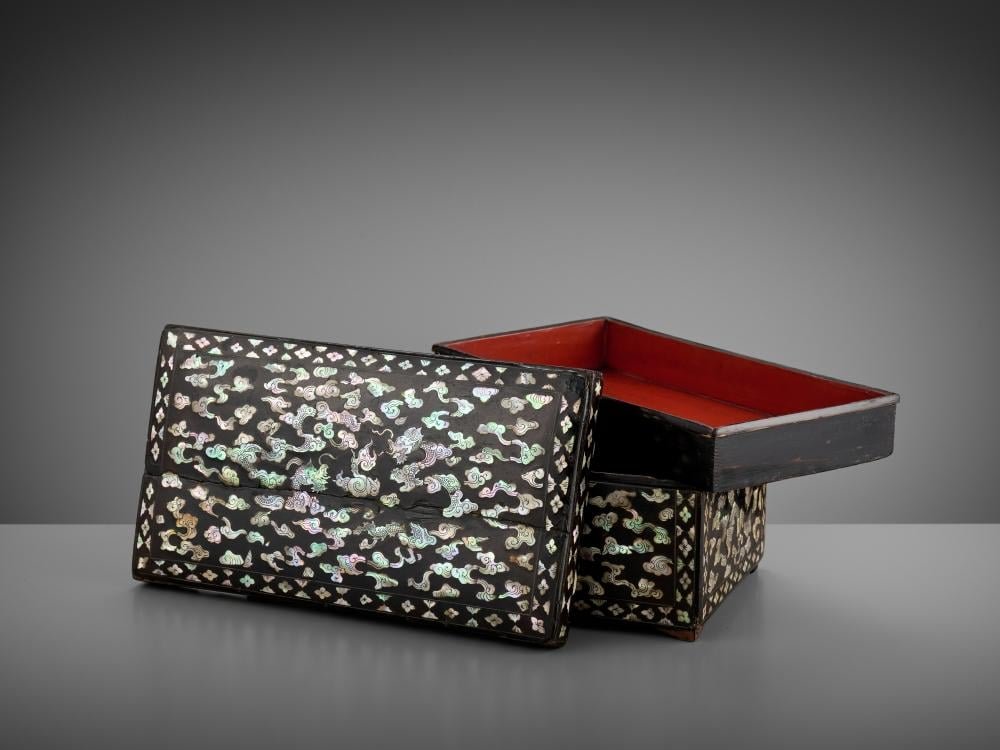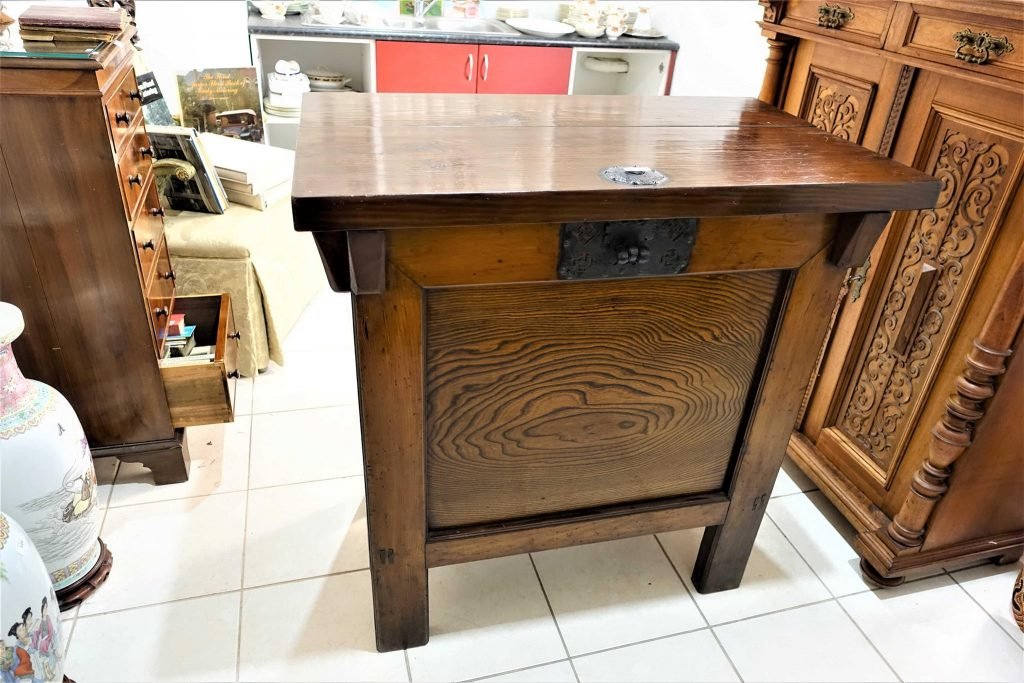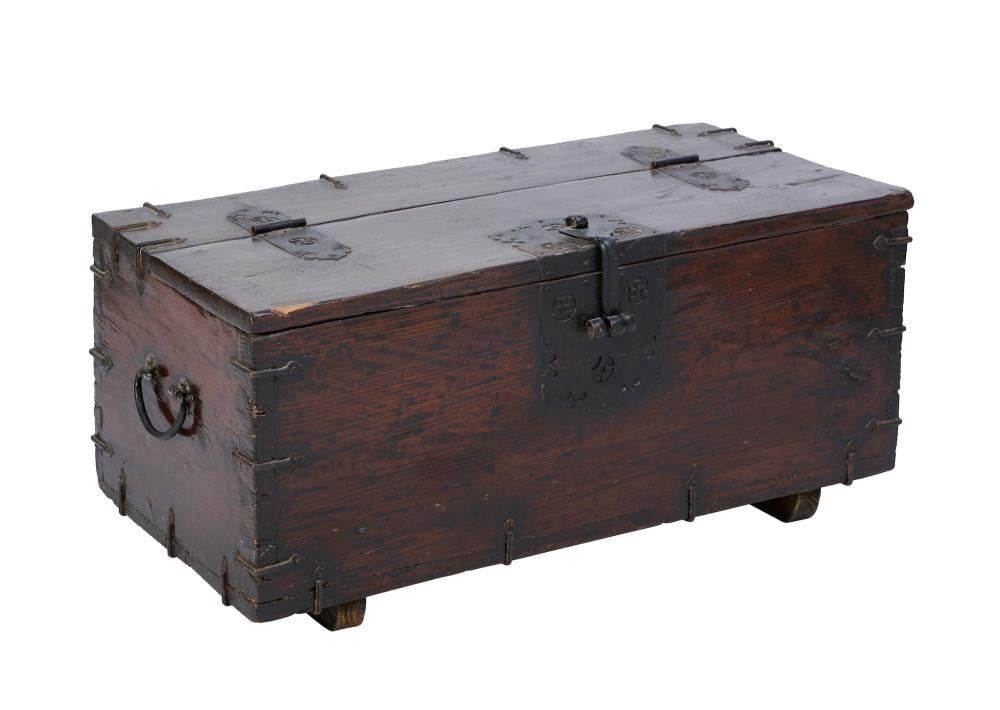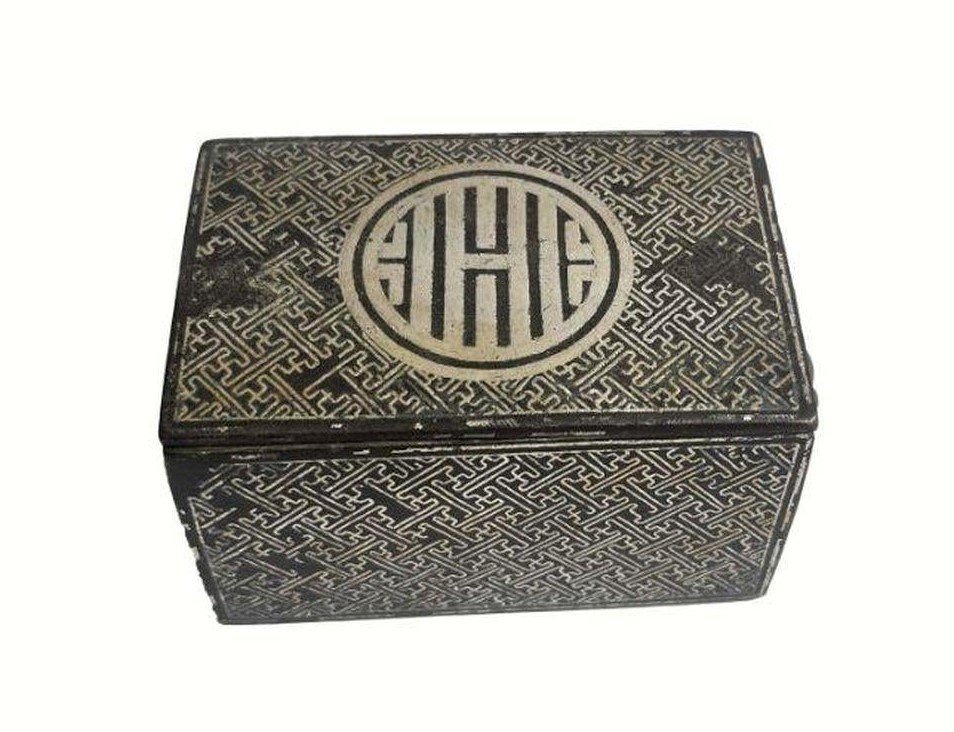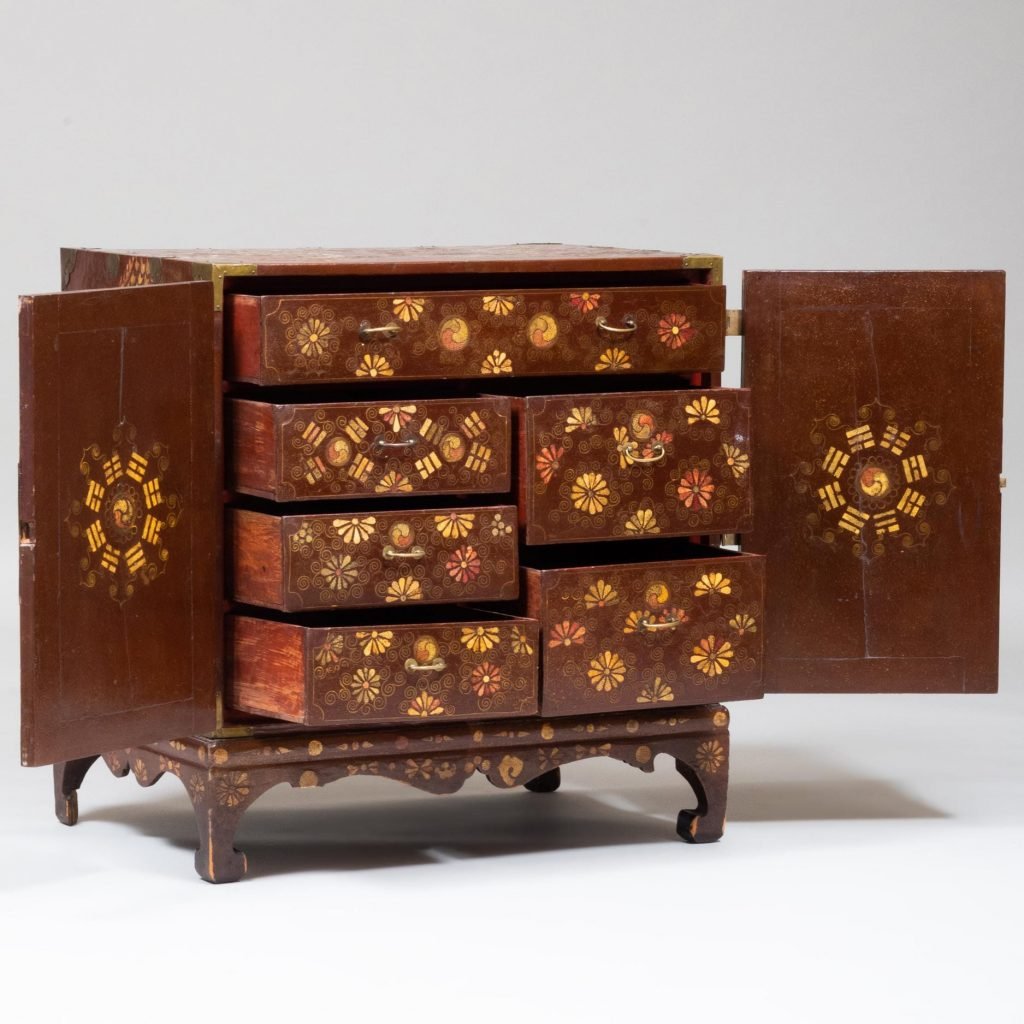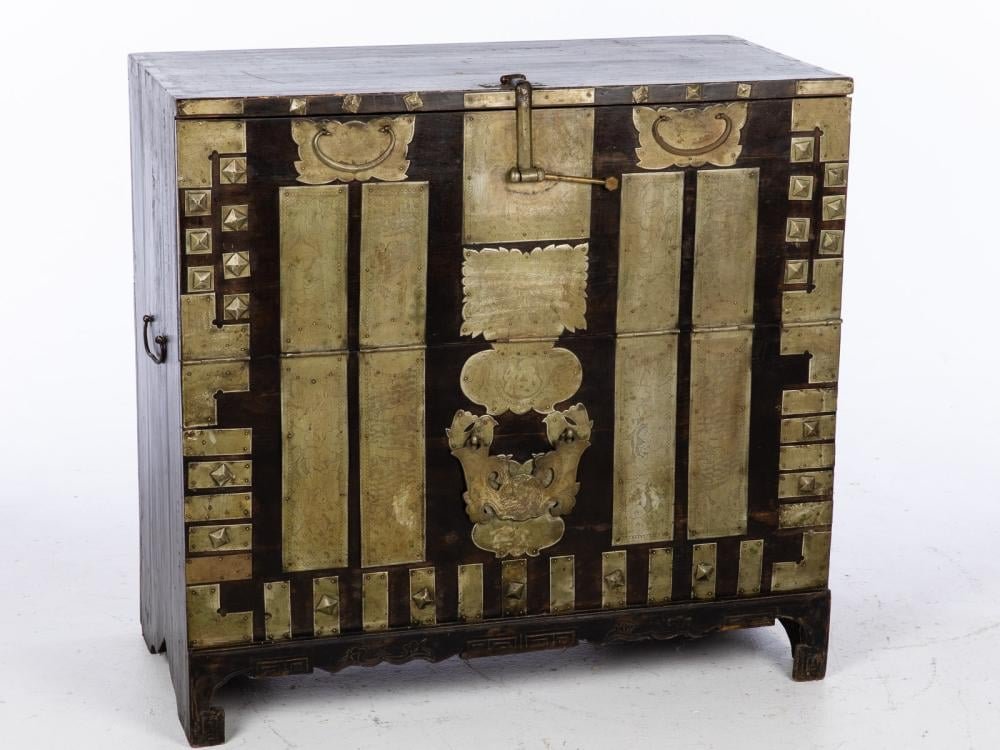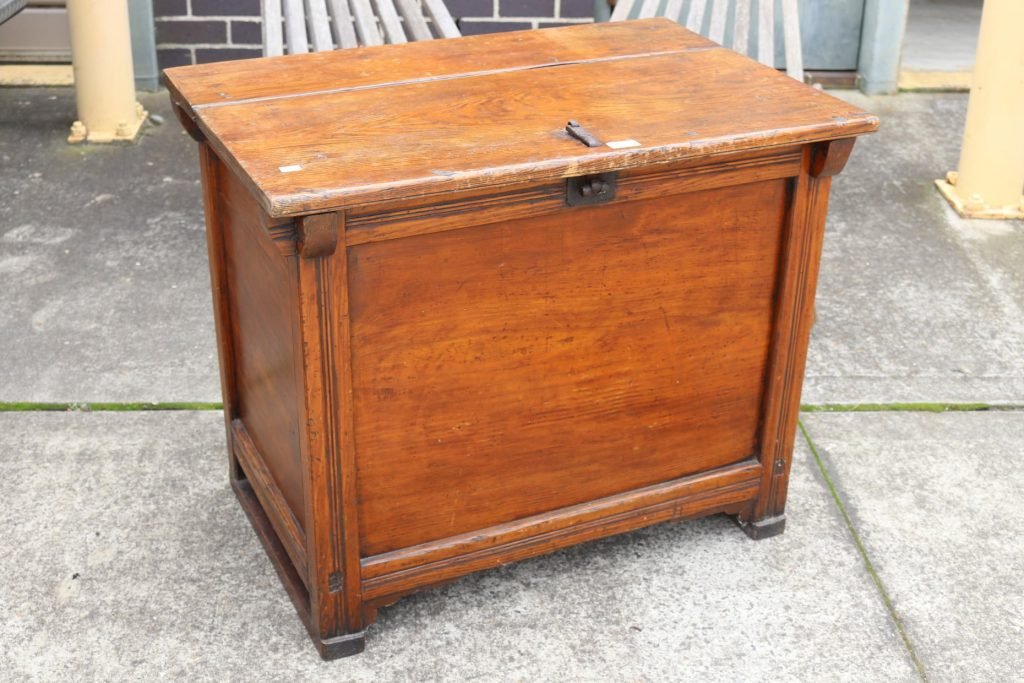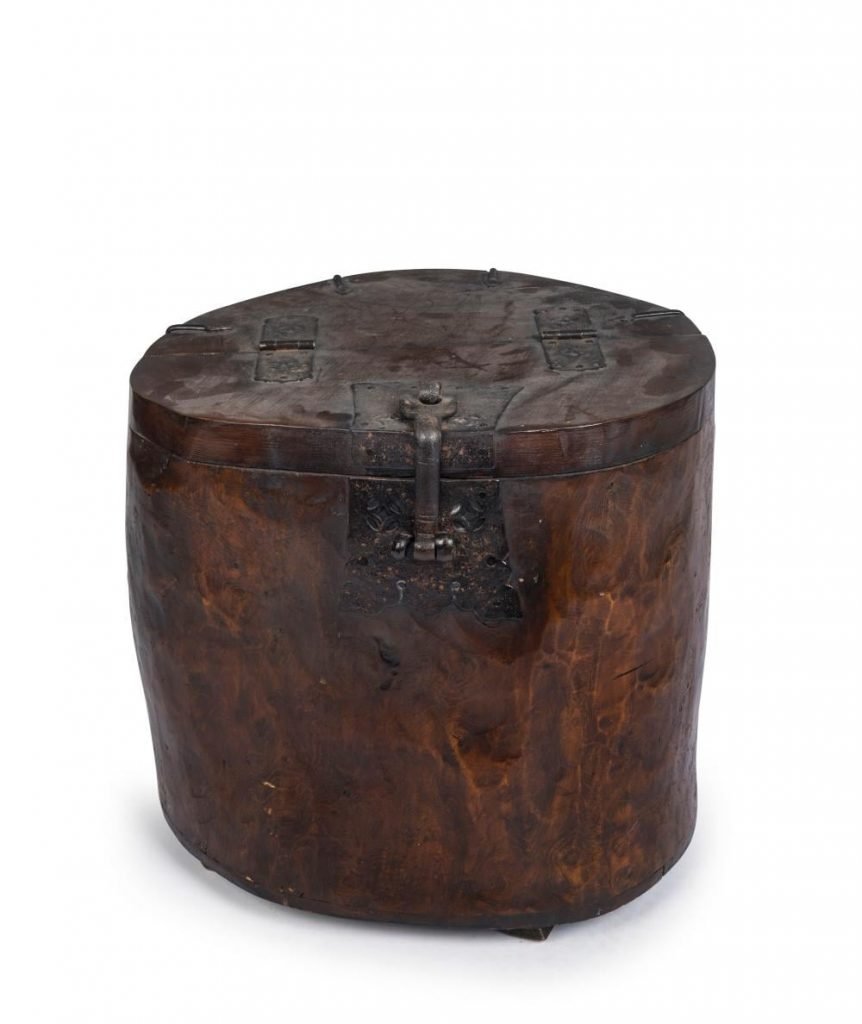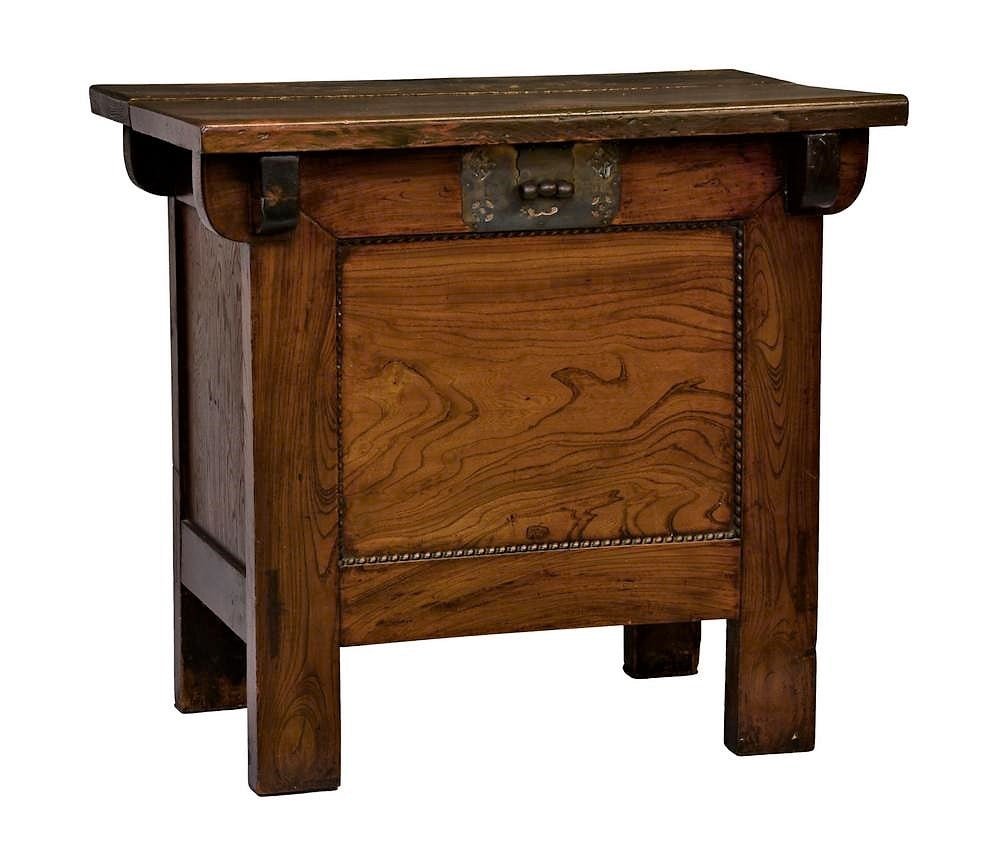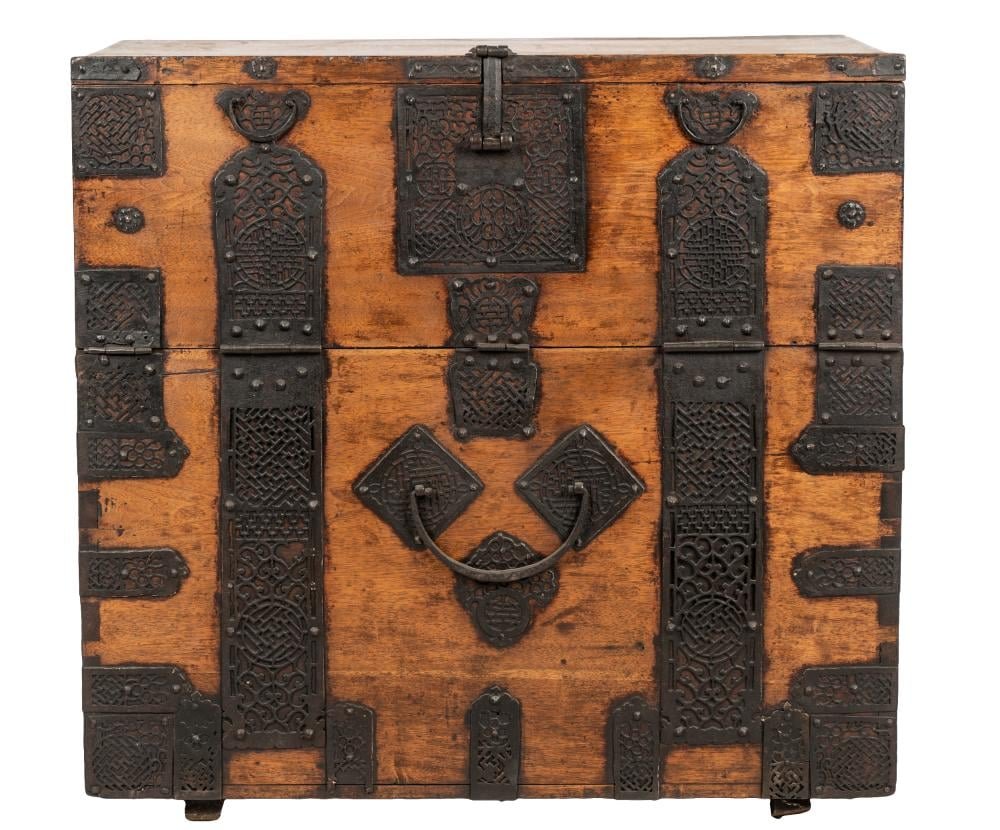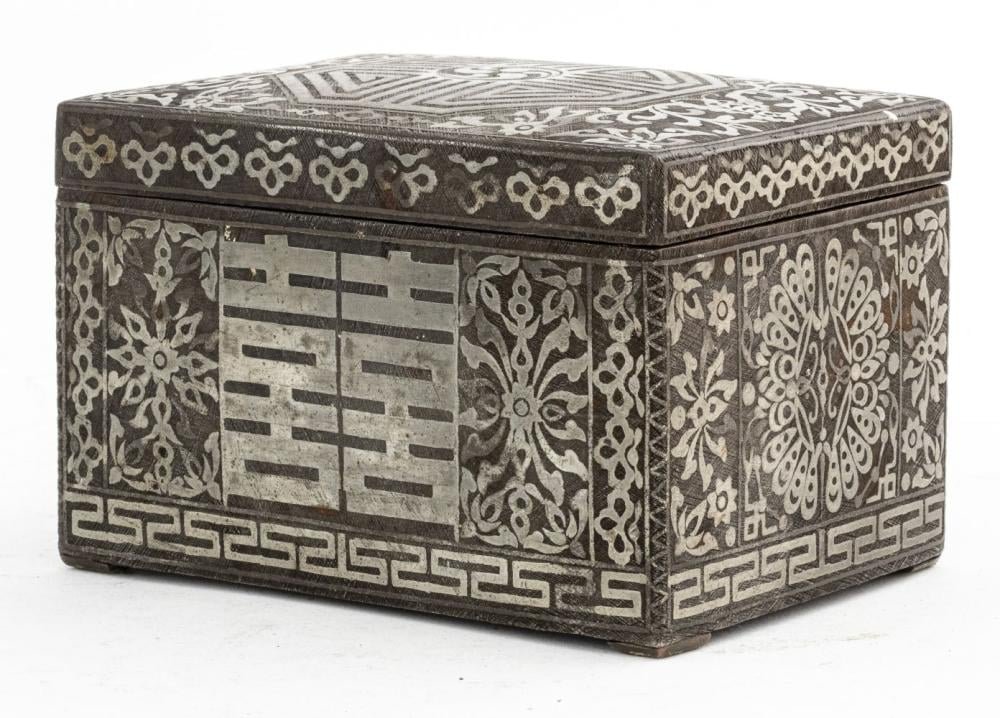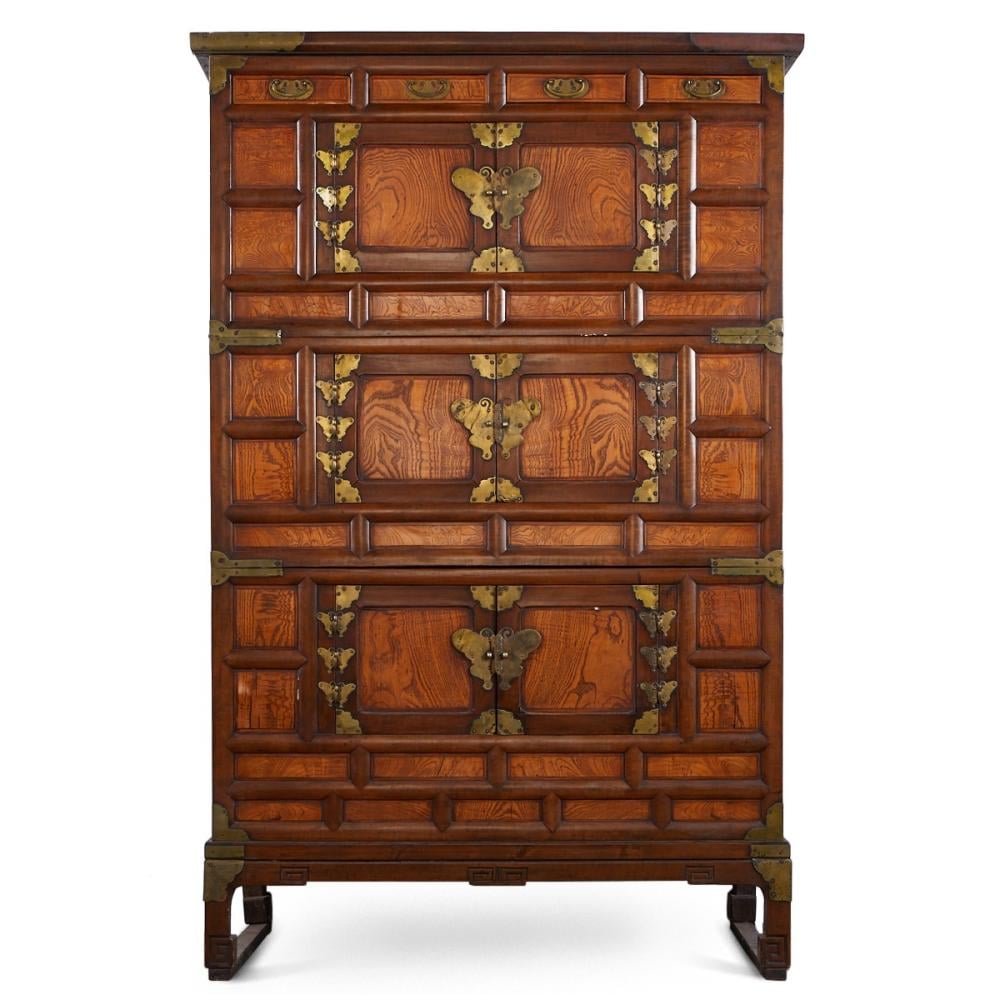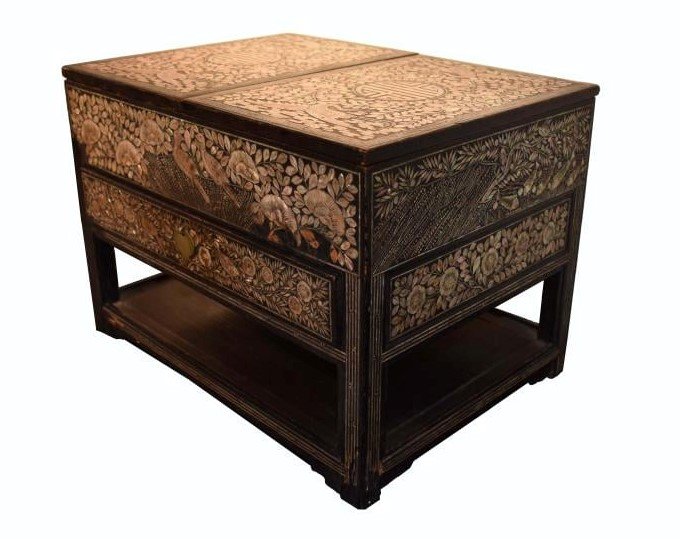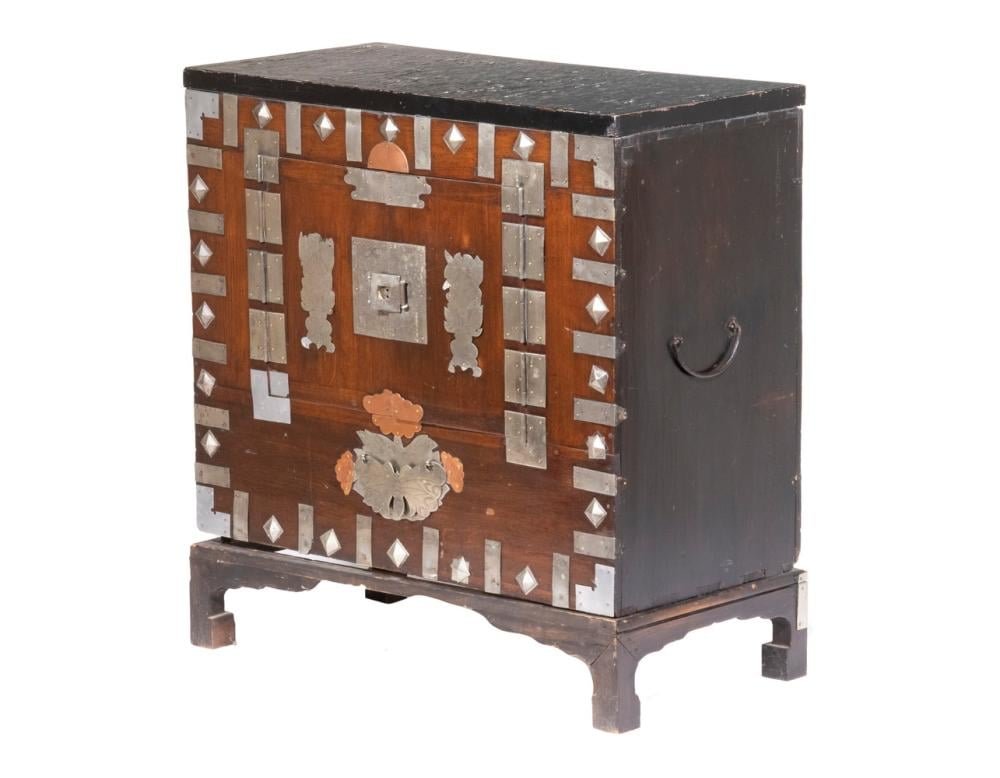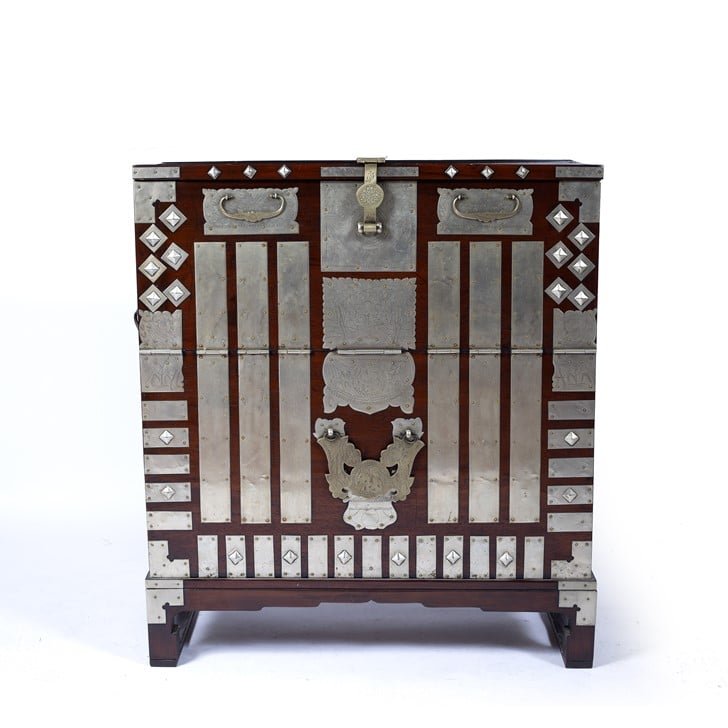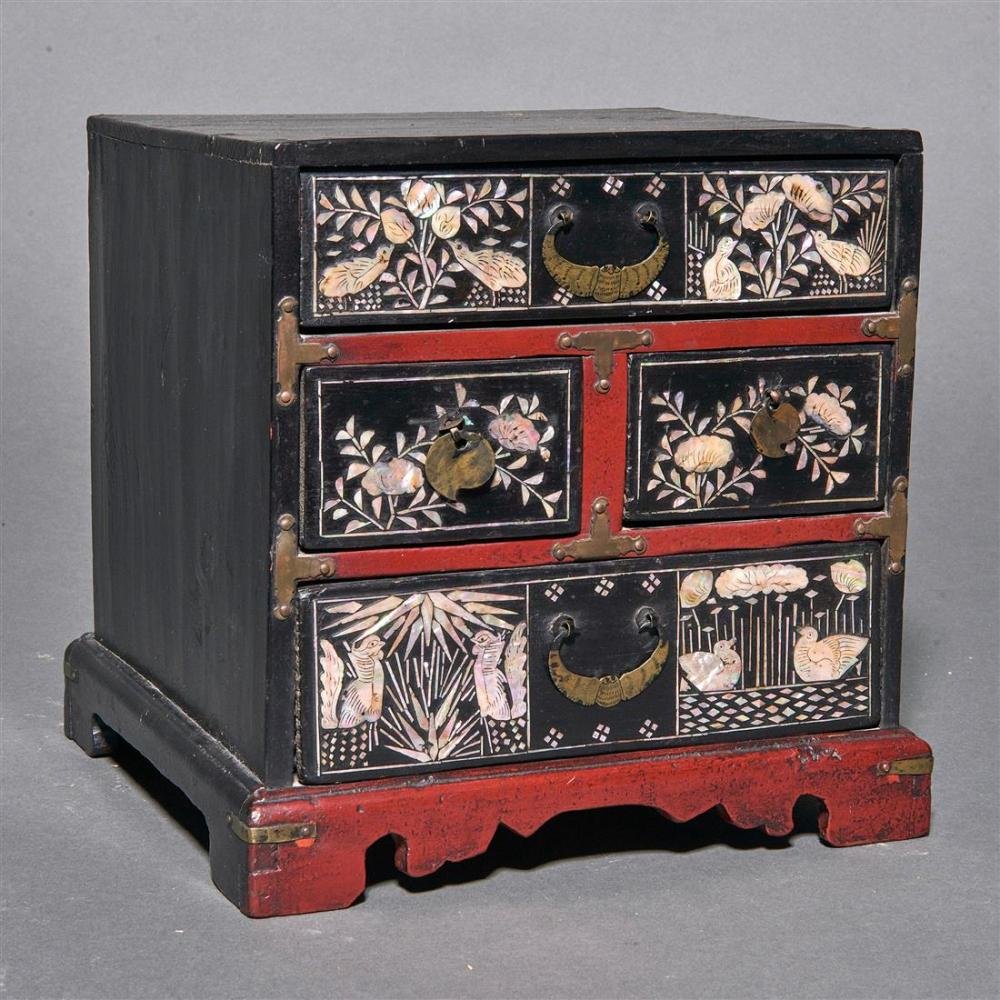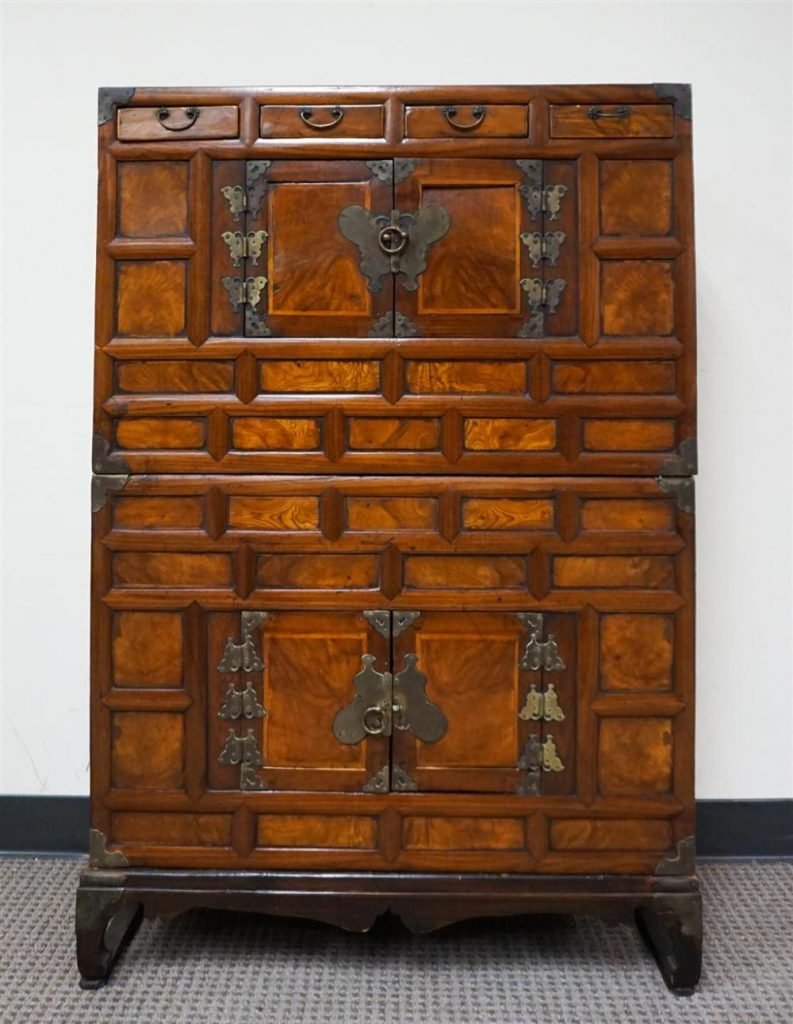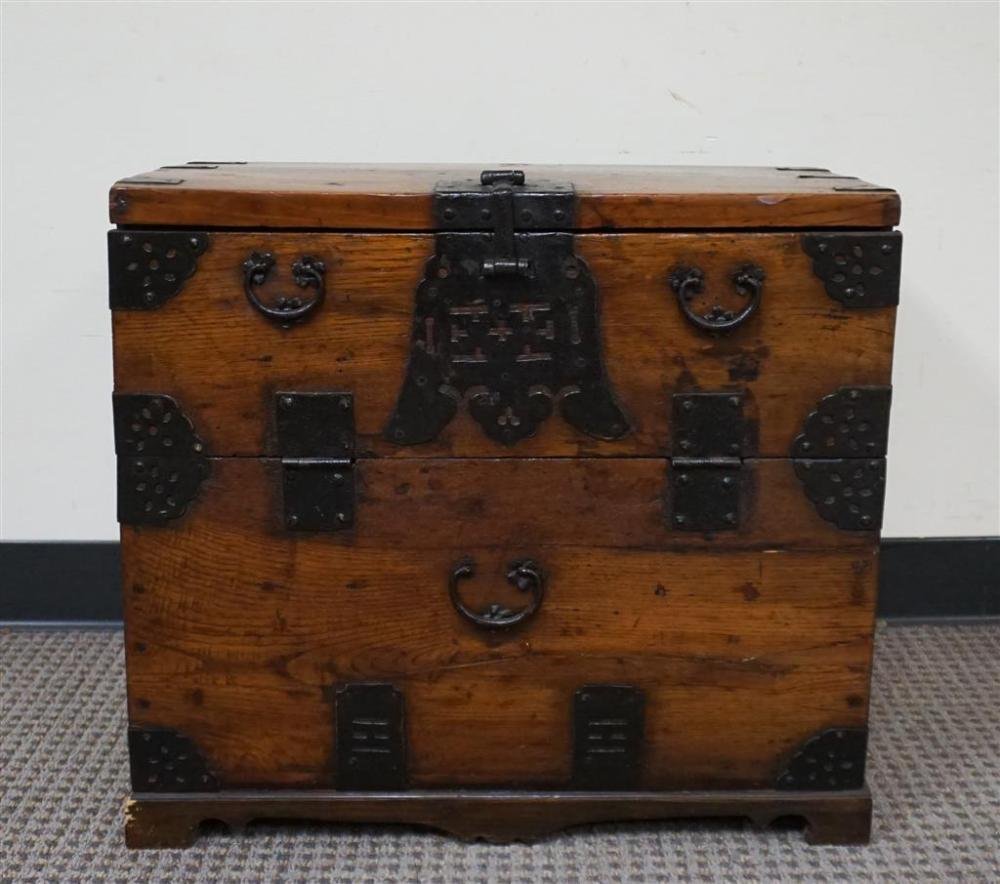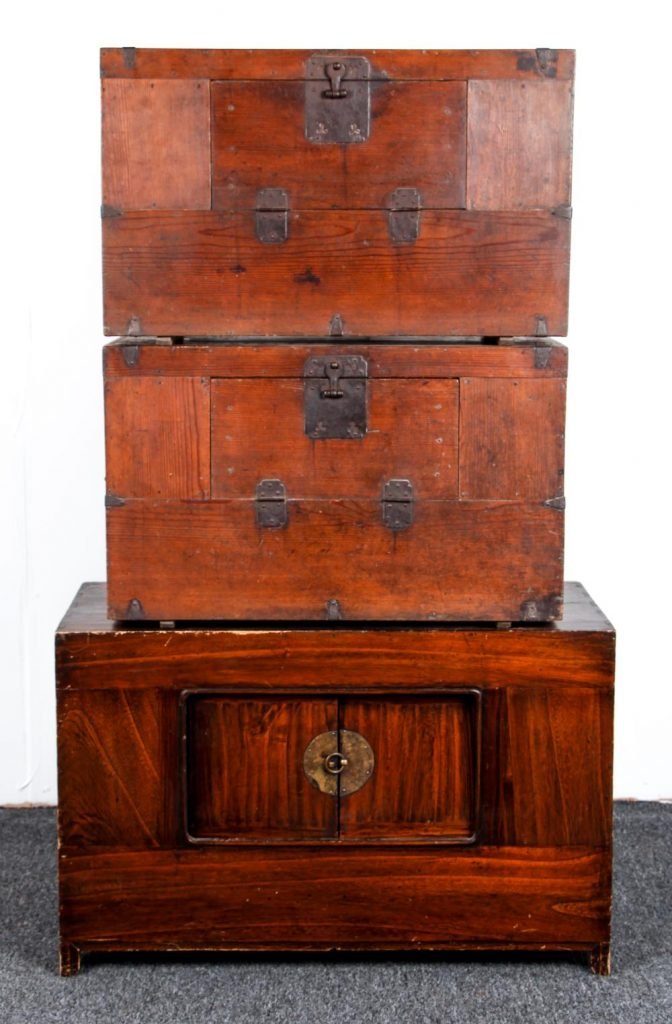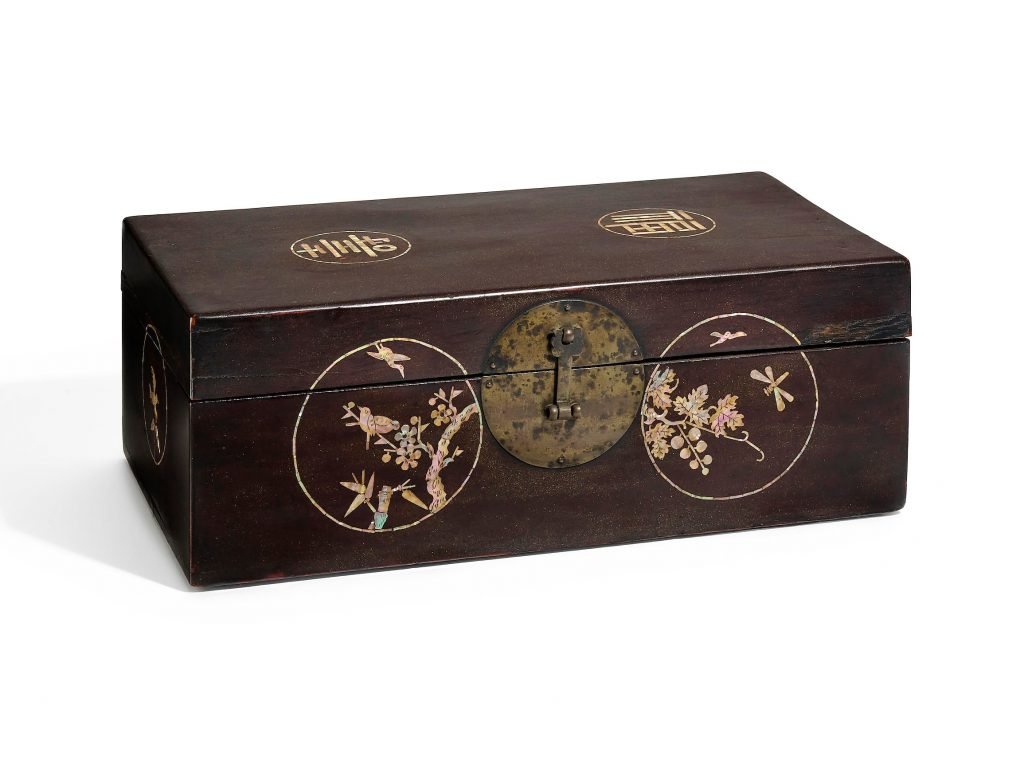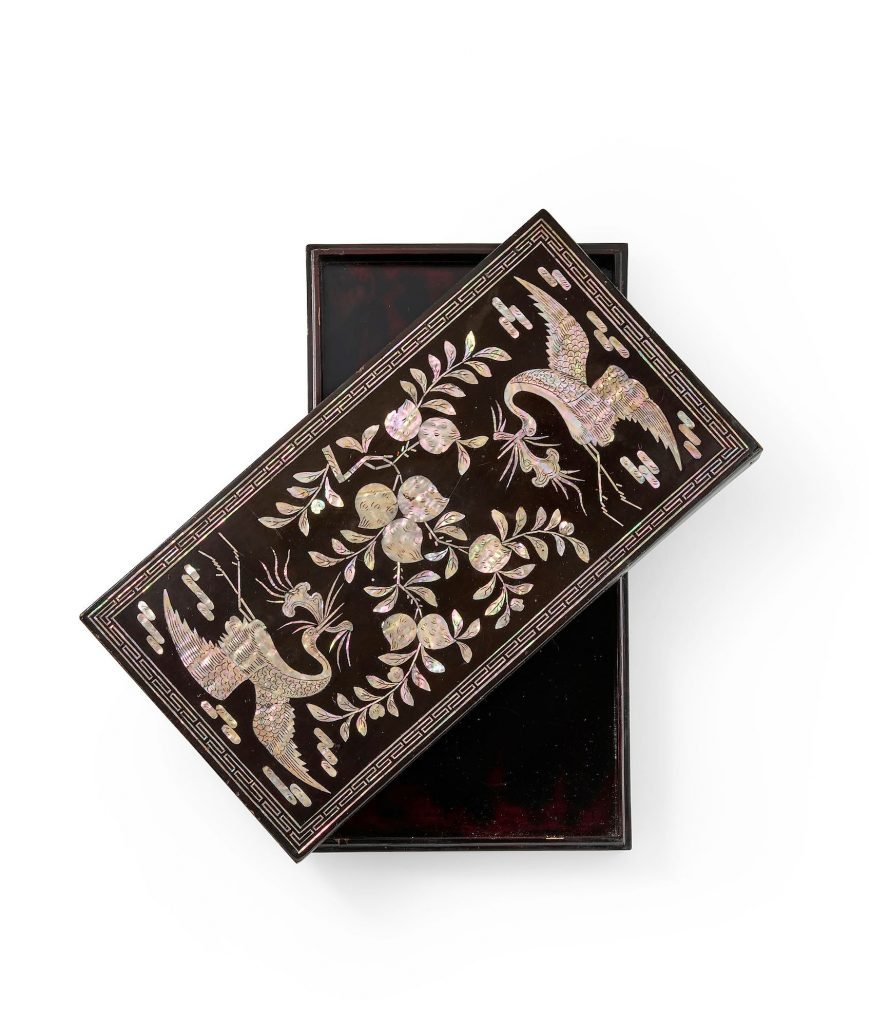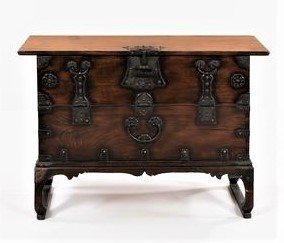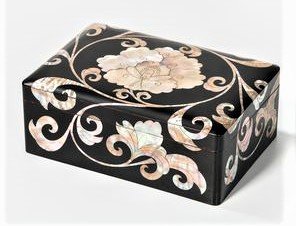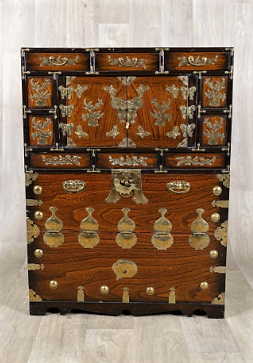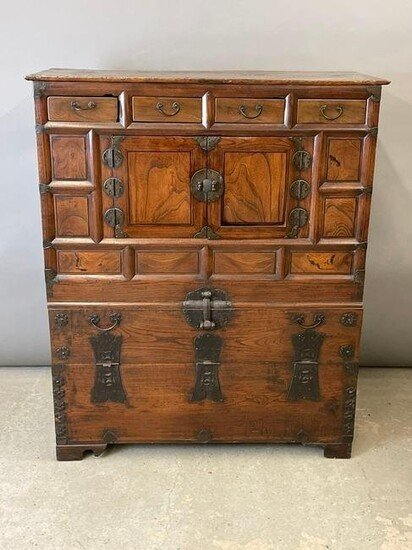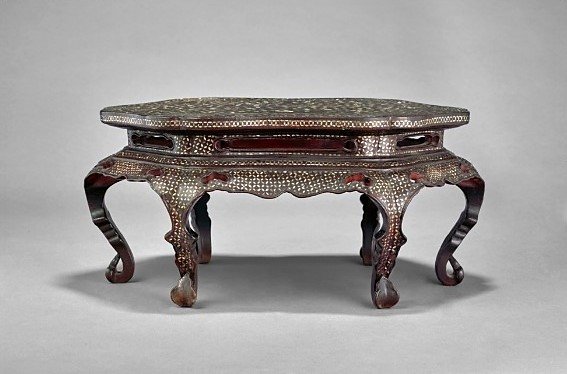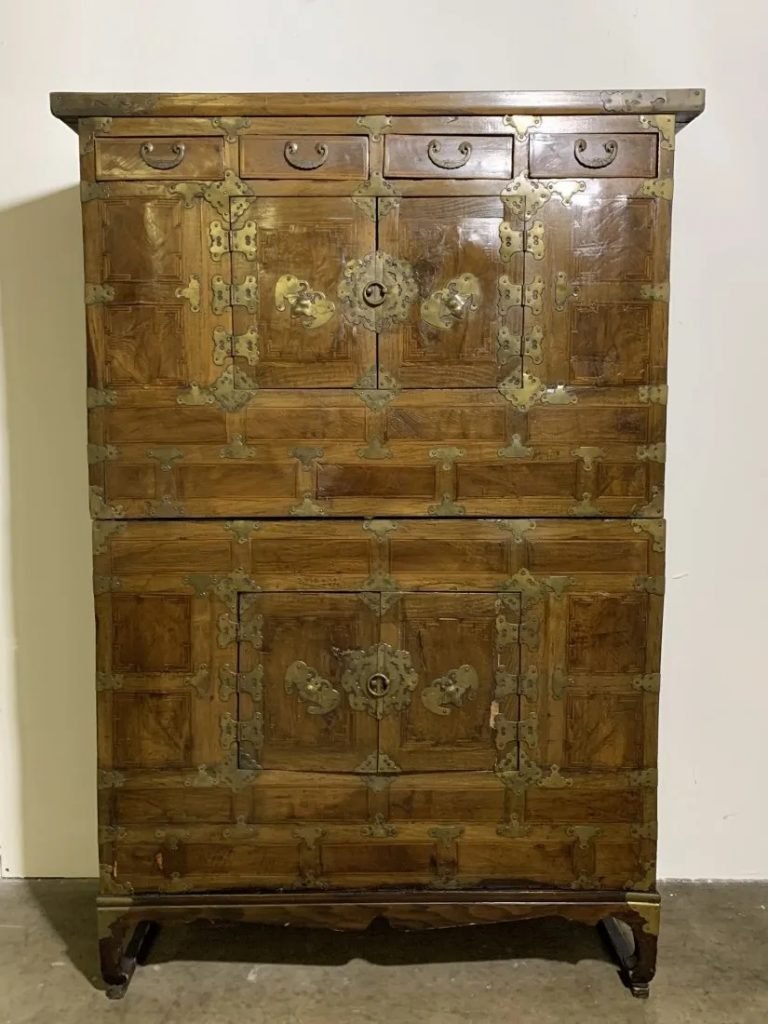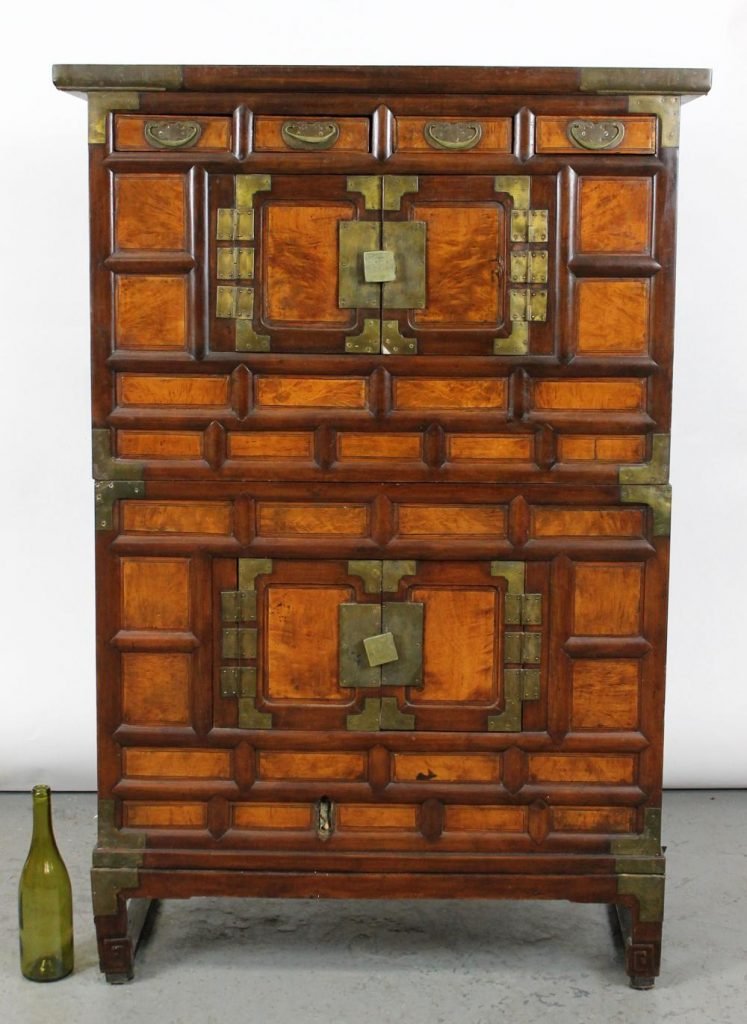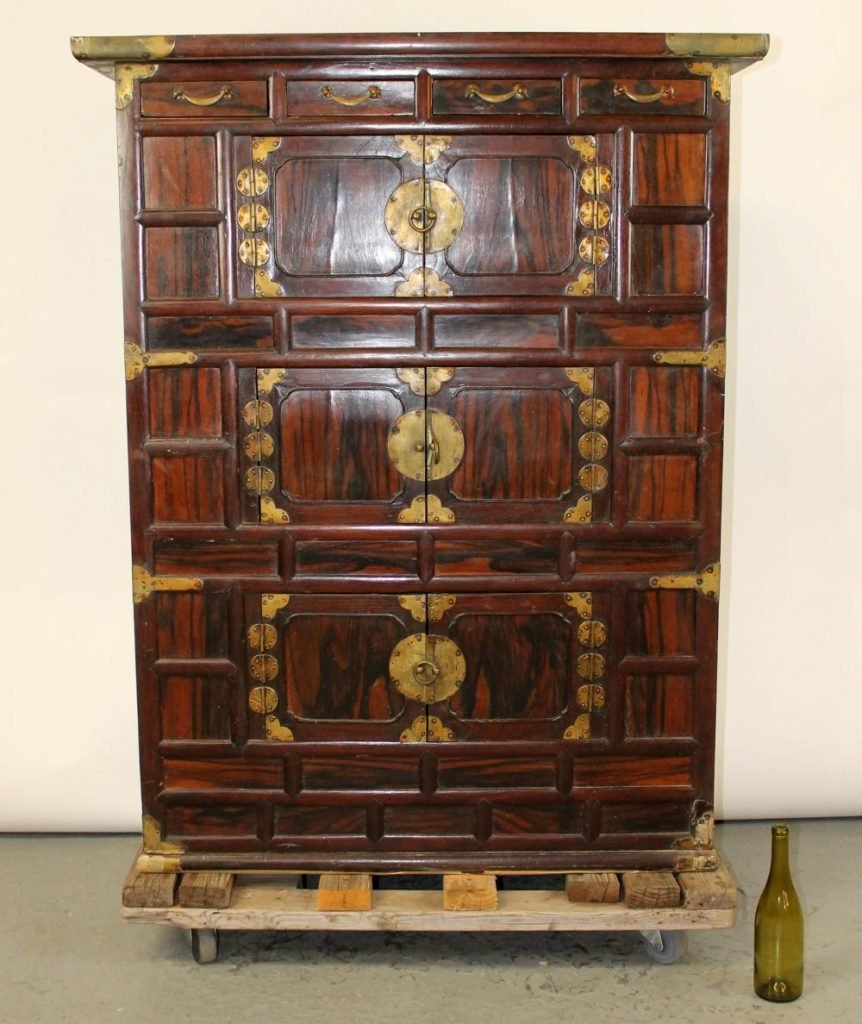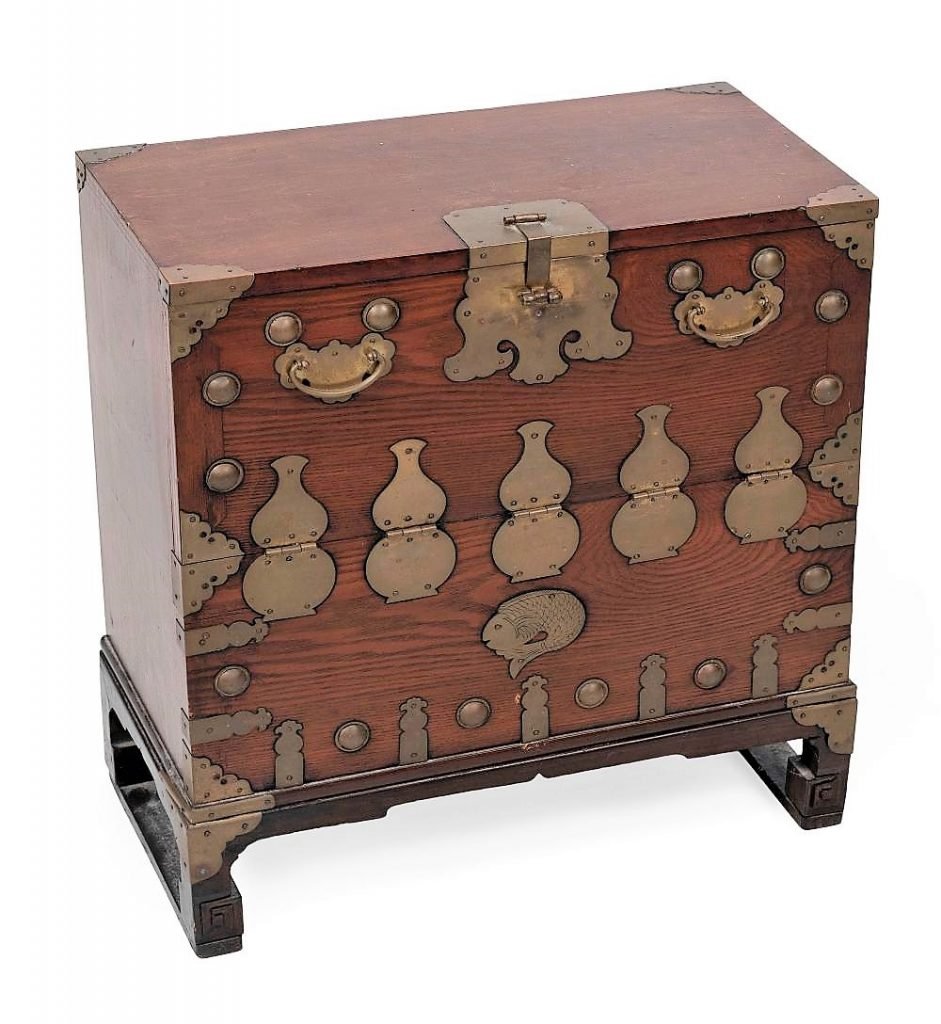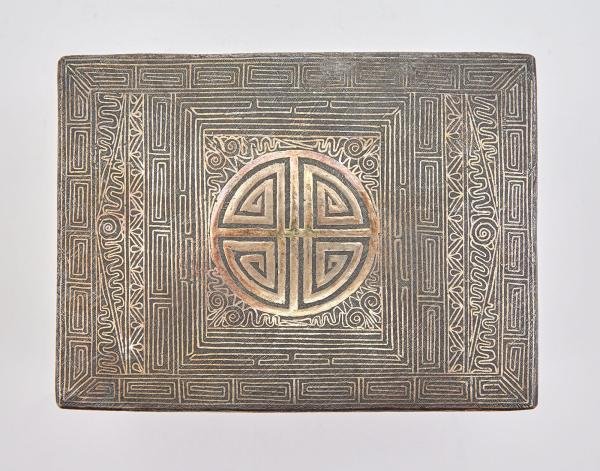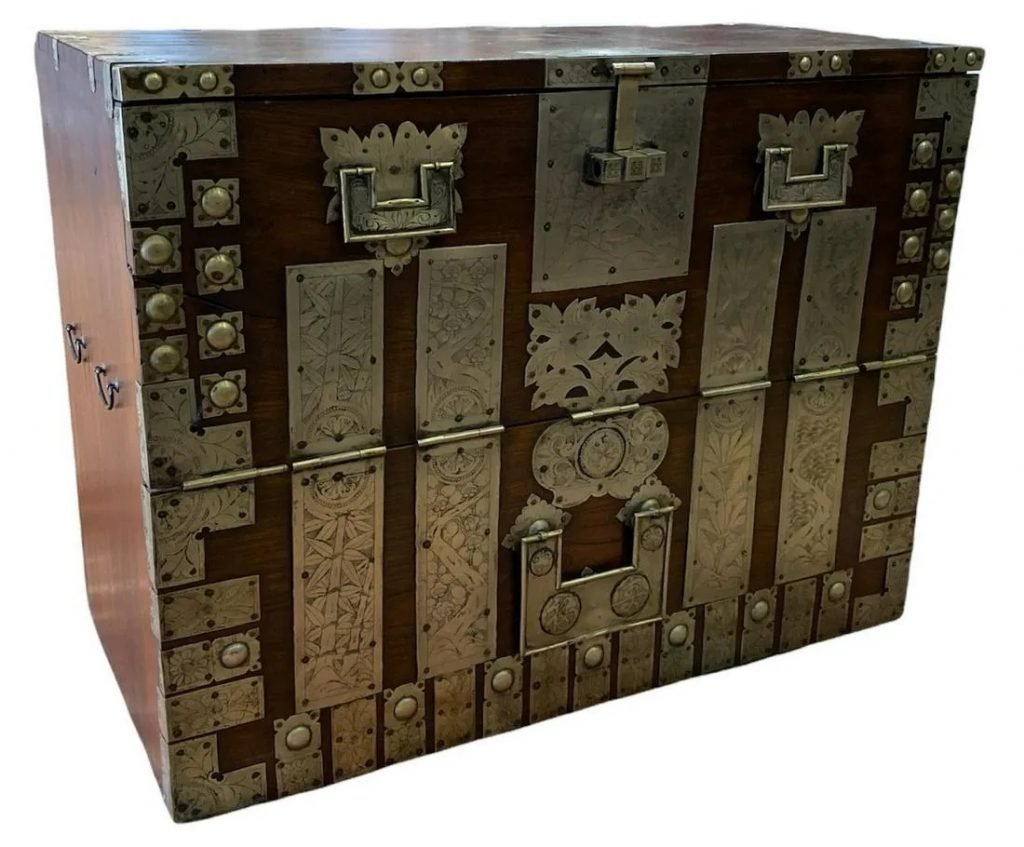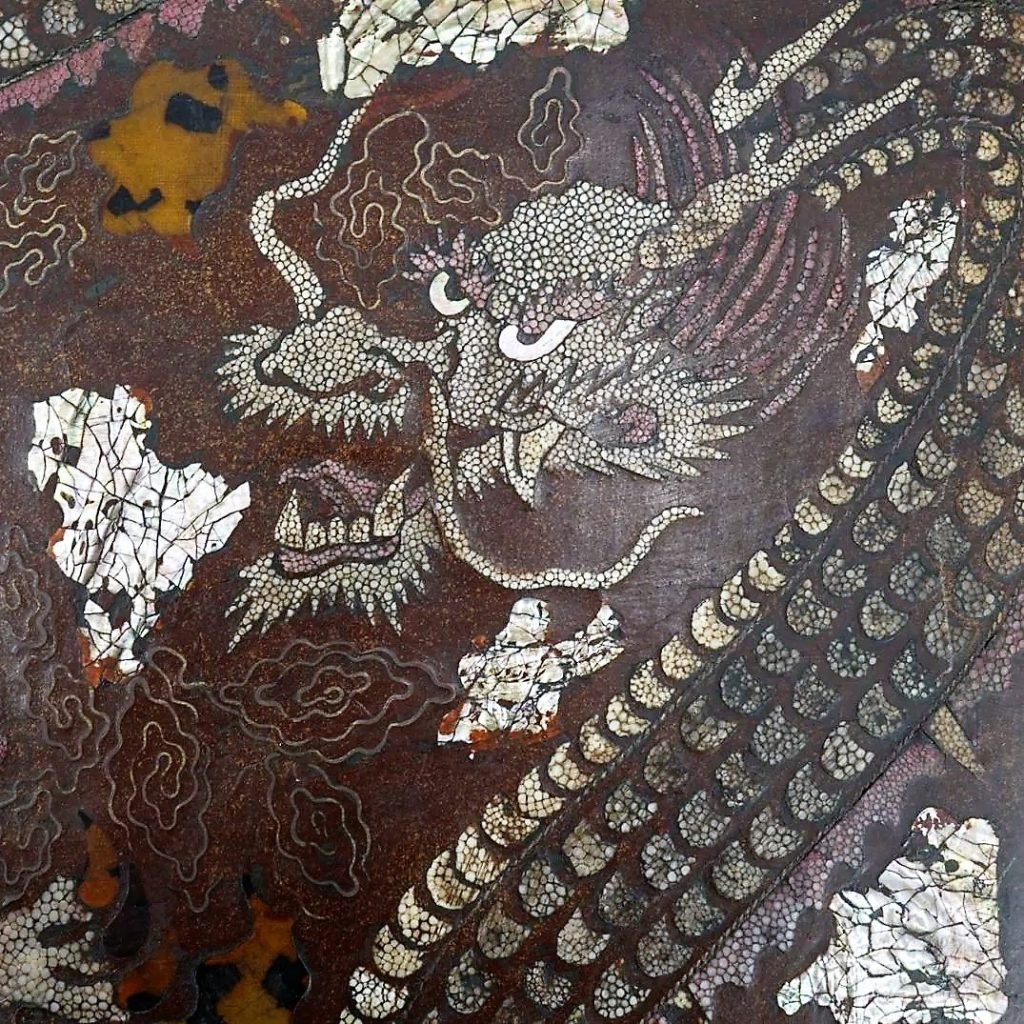 LOT 0040. Antique Korean Sharkskin Inlaid Lacquer Clothing Box.
DESCRIPTION: Antique Korean clothing box depicting double dragons, ornate and facing each other composed of sharkskin, mother of pearl & tortoise shell-like inlays. Features gold dust in sumac lacquer, brass inlays of clouds of smoke, and other copper and brass inlaid details. Has a green cloth lining the interior and paper attached inside the lid with Han characters and Korean script.
Example on display at the Metropolitan Museum of Art and other examples have been sold at Christie's.
CIRCA: Joseon Dynasty 18th to 19th Century
ORIGIN: Korea
DIMENSIONS: H: 8.875″ X W: 14.25″ X L: 20″
CONDITION: Missing some inlays, and some mild cracking in lacquer throughout. See lot description for details on item condition. Akiba Antiques, Diana beach, Florida, USA. April 2022. Estimate: $ 2,000 – 6,000.-Starting bid: $ 500.- SOLD for $ 5,000.-