Korean wedding boxes, known as "Ham" or "Hon-su ham", are typically characterized by their low and wide dimensions. The average measurements for these boxes are approximately 30cm in height, 60cm in width, and 30cm in depth.
The top part of these boxes features a hinged lid at the back, which can be lifted open. The wooden boards used in crafting these boxes are generally thin and lightweight, with pine or paulownia being the most popular wood choices. The fittings on these boxes are typically made from yellow or white brass. To enhance their aesthetic appeal, they are often coated with red or black lacquer, and some pieces are even adorned with painted paper.
The front lock plates of these boxes often showcase motifs such as the stylization of the magic fungus (Pulloch'o), which symbolizes longevity, or a lotus flower. Additionally, you may find Chinese characters for happiness and longevity carved into medallions on the front or the top of the box.
According to tradition, the groom and his friends would carry the wedding box a few days before the wedding ceremony. This box, containing "yemul" or gifts, was presented by the groom's family to the bride's family as part of the exchange for allowing the groom to marry their daughter.
During the Joseon Dynasty, it was customary for a servant to carry the box, and its opulent contents served as a symbol of a family's prestige and influence.
The box itself is enveloped in several yards of red fabric adorned with blue embroidery. The choice of red and blue carries a deeper significance, representing the harmonious balance of yin and yang, symbolizing the unity between the bride and groom.
Typically, the contents of the box include a selection of jewelry, such as multiple necklaces, earrings, and rings, along with cosmetics, a hanbok (traditional dress), and formal clothing.
Additionally, the box is designed to contain five bags, each carrying its own unique symbolism related to luck. These bags come in various colors and hold different types of colored beans and grains, carefully arranged to correspond to the five cardinal directions: east, west, north, south, and the center of the box. Among the contents, red beans are included to ward off evil, while yellow beans express hope for the bride to be warmhearted. Millet and cotton seeds are included to symbolize the aspiration for the bride to bear many children. Finally, red and blue silk adorn the top of each bag, and they are securely fastened with blue and red strings.
BLACK LACQUER WEDDING BOX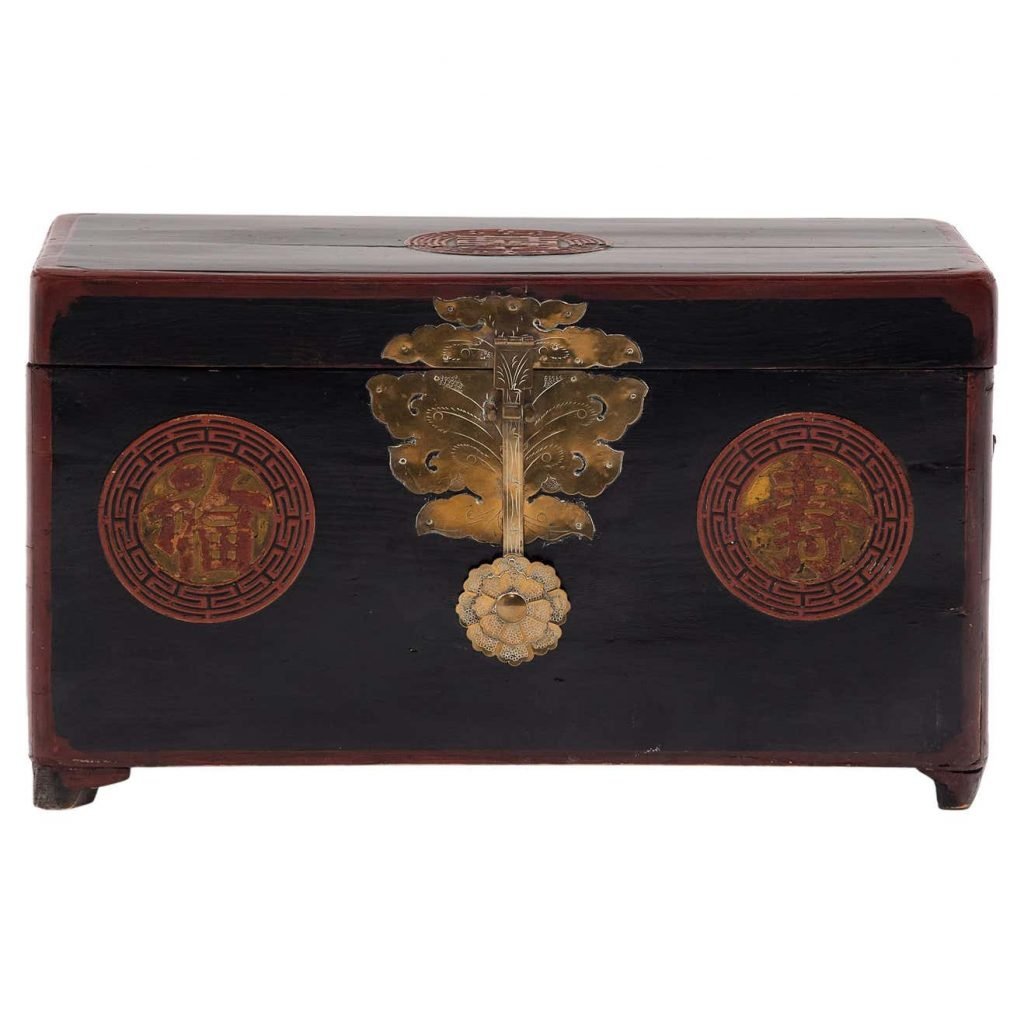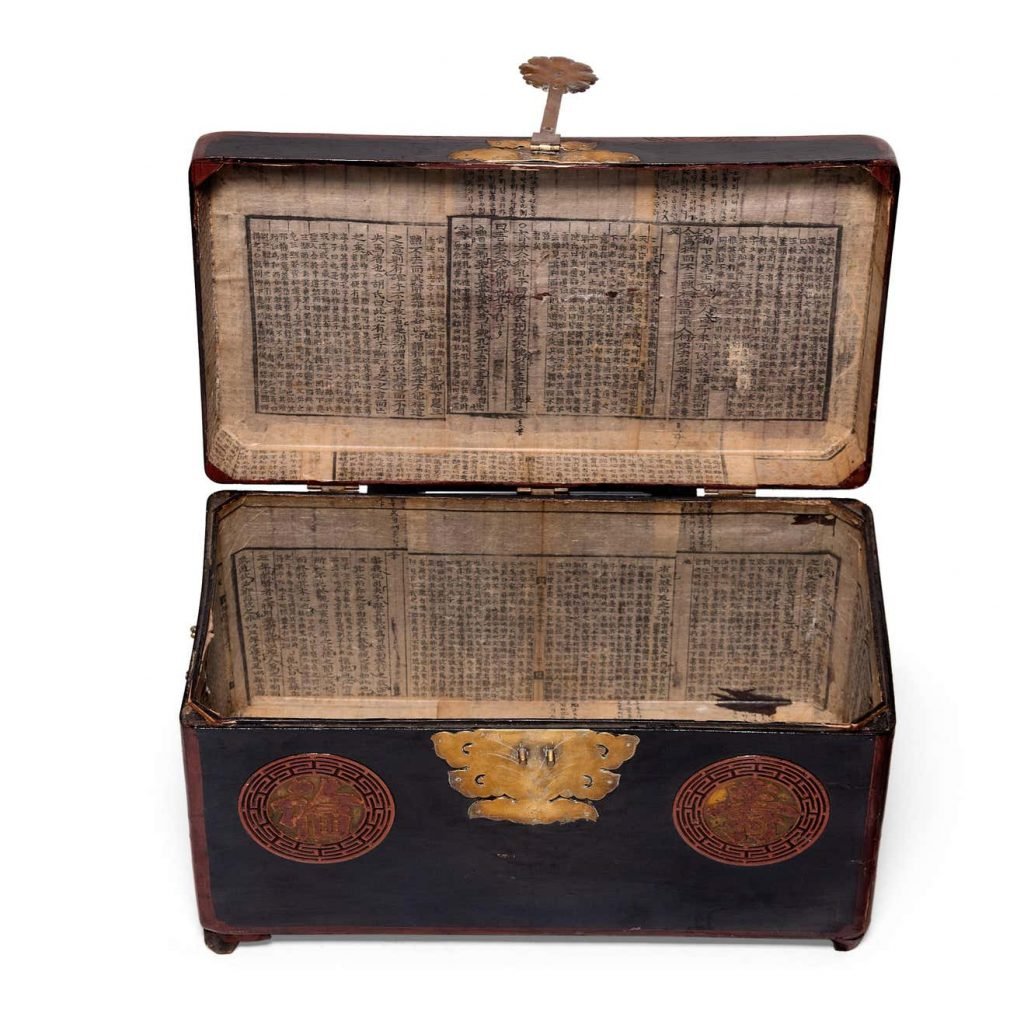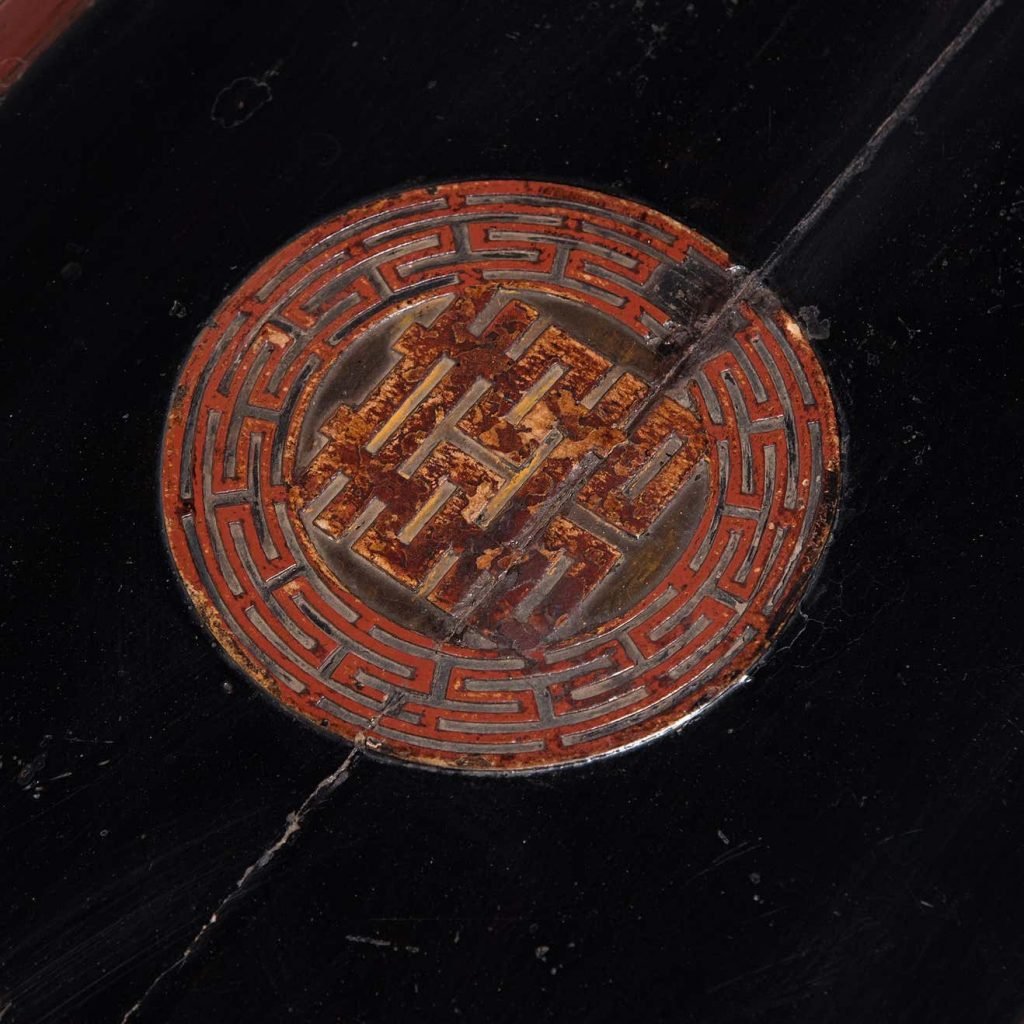 RED LACQUERED WEDDING BOX