LE MUSEE GUIMET
The largest collection of traditional Korean art is housed in the Guimet Museum, located at 6 Place d'Iéna in Paris. This museum was founded by Émile Guimet (1836-1918), an art collector with a deep passion for Asian cultures.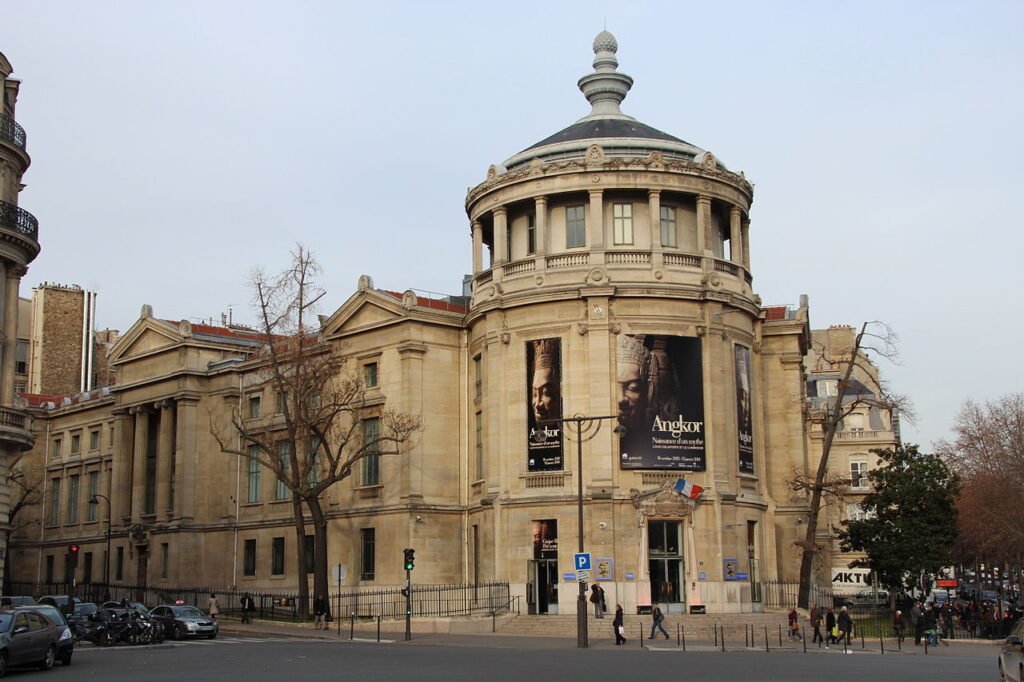 The history of the collection dates back to 1888 when Charles Varat (1842-1893), a French explorer dispatched by the Ministry of Public Education and Fine Arts to Korea for ethnographic and anthropological research. In collaboration with Victor Collin de Plancy (1853-1922), a French diplomat in Seoul, they collected Buddhist and shamanic paintings, sculptures of Buddha or Bodhisattva made from wood, bronze, or cast iron, as well as costumes, masks, and furniture.
These items were exhibited at the Musée d'Ethnographie du Trocadéro in 1889. Subsequently, in 1893, a Korean gallery was established at the Musée Guimet, thanks to the dedicated efforts of Charles Varat and Hong Jeong-ou (홍종우, 1850-1913), one of the earliest Koreans to visit France. Regrettably, a significant portion of the collection, particularly the furniture, remains in storage due to a shortage of exhibition space.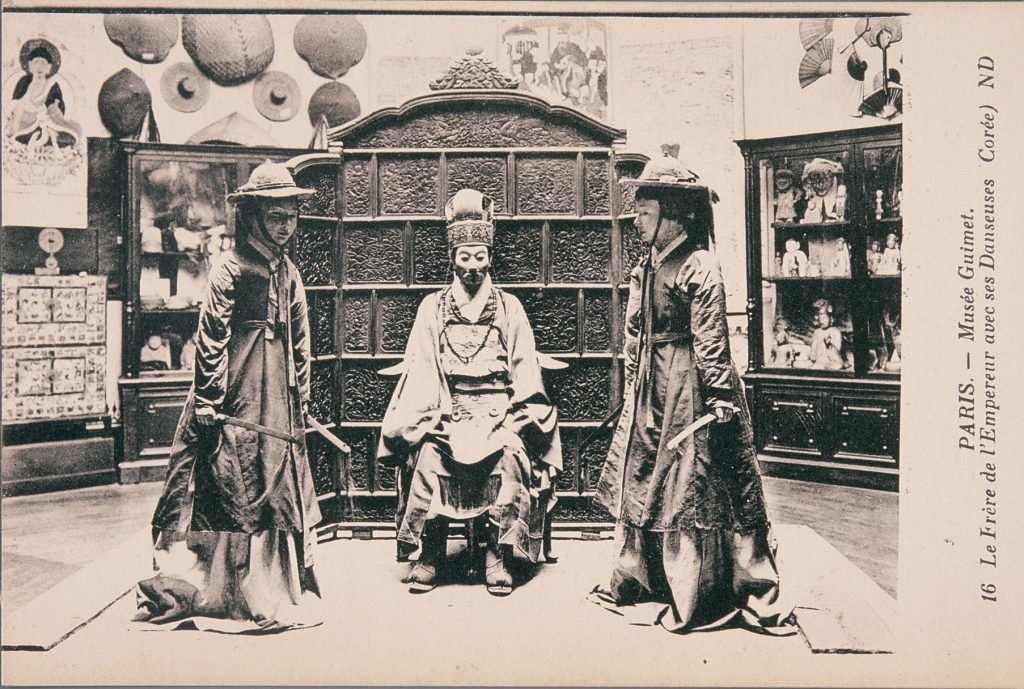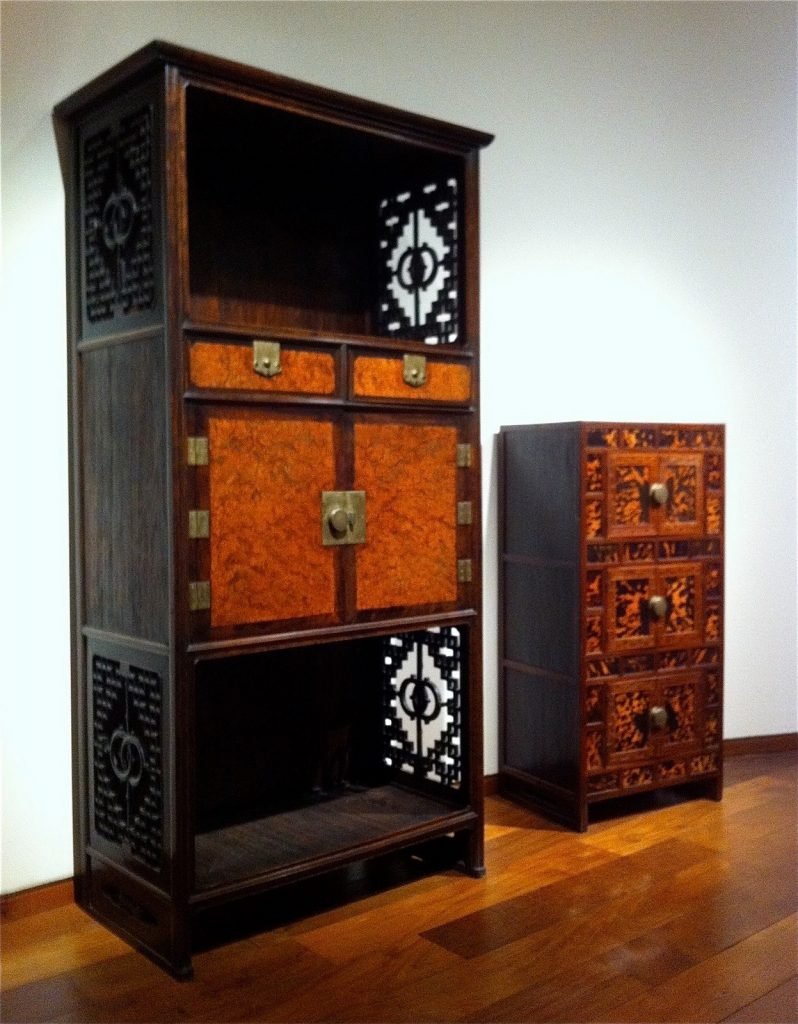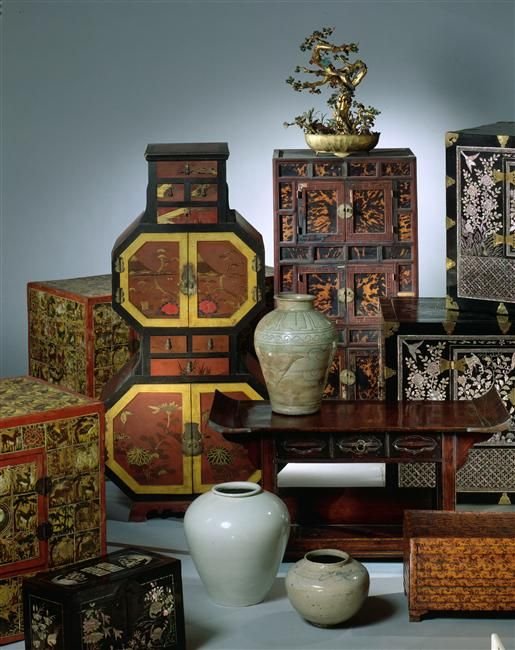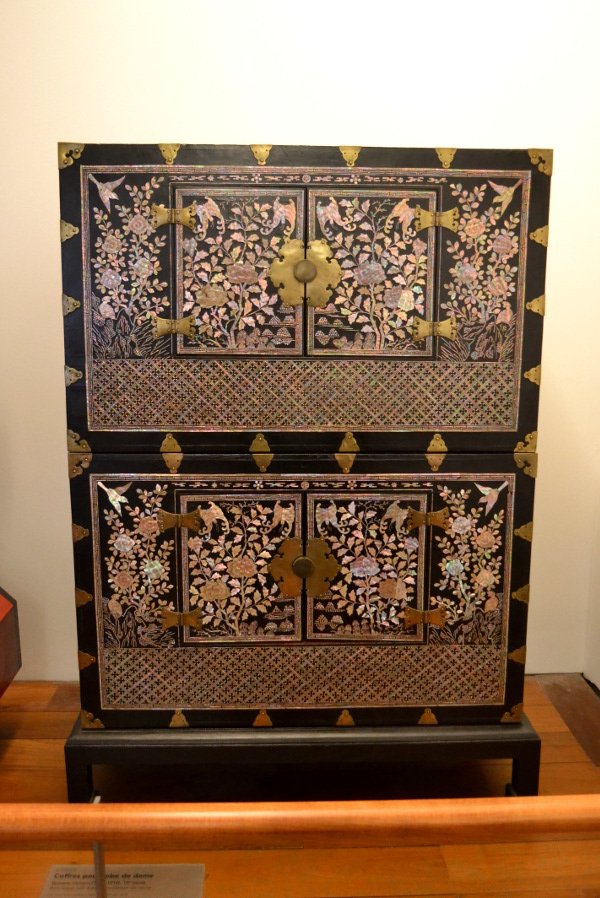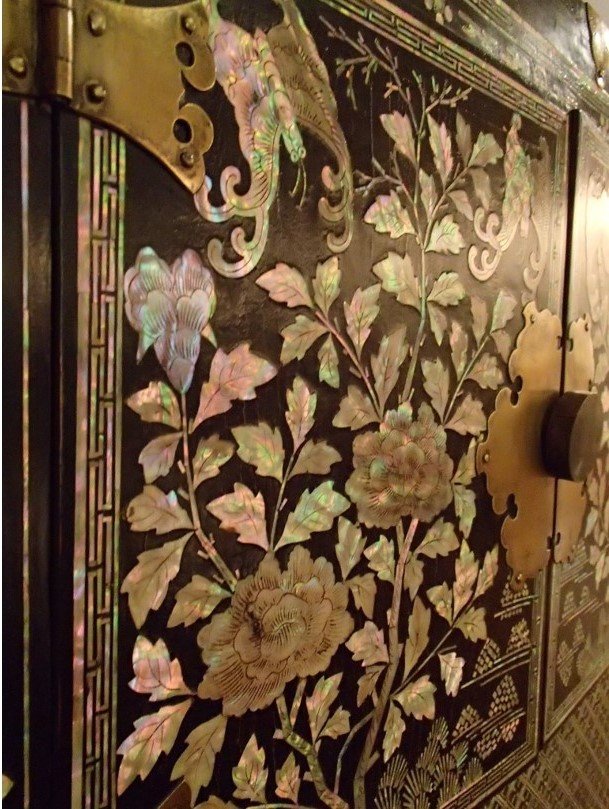 PUBLICATIONS
LINK: Varat – Voyage en Coree
UPDATE DECEMBER 2023.
After several months of refurbishment, the Korea and Japan rooms are once again open to the public, offering a whole new array of prints, fans, screens, and sculptures.
While a bronze and lacquered wood Buddha mosaic decorates the Japan room, the Korea room features a new showcase, combining Kisan paintings (early 19th-century depictions of everyday Korean life) with scholar's stones, donated by Min Moung-Chul in 2019.
Starting today at the museum, also discover:
A selection of sumptuous fans from the Edo period (1603-1868) in the Japan room.
A magnificent twelve-panel screen from the Choson dynasty (1392-1910), on display for the first time at the museum, in the Korea room.
And many other splendors await!