Browsing the internet is a great way to explore various pieces of Korean antique furniture. On display are items sourced from different galleries, auction houses, museums, and private collectors.
INTERESTING LINKS: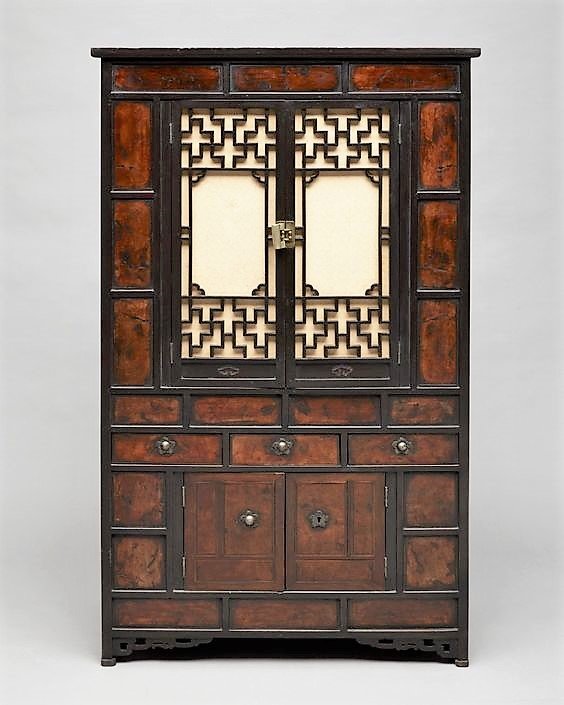 PYONGYANG BANDAJI
Elaborately decorated with ornate brass mounts in various geometric forms, some of which have incised landscapes and other imagery like pine and bamboo. The chest also has a butterfly shaped lock plate and is decorated all over with auspicious characters. Handles are on the side for carrying, and the chest sits on a stretcher with four short legs to create a handsome presentation.
The front folds down on hinges and opens to a large uninterrupted and lined interior.
H. 90.8cm, W. 87cm, D. 44.5cm. Collection "Naga Antiques". USA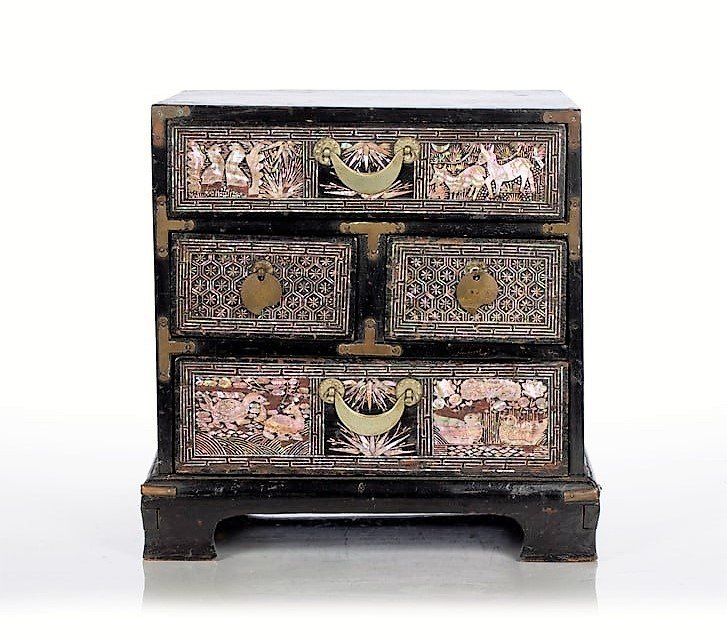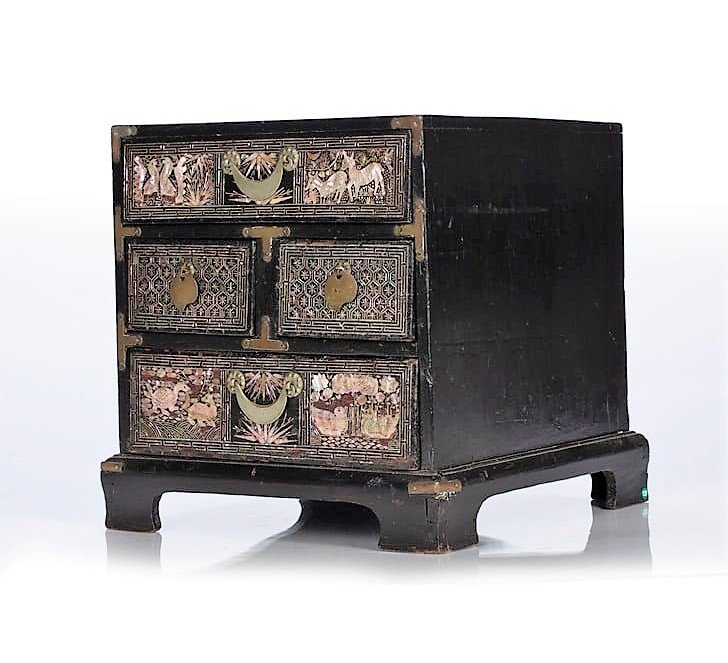 INCIDENTAL BOX.
Mother of pearl decorated cabinet.
Korean decorated to the front depicting various animals, with two long and two short draws, 28cm high x 26.5cm across. On Auction in Great Britain. 2021.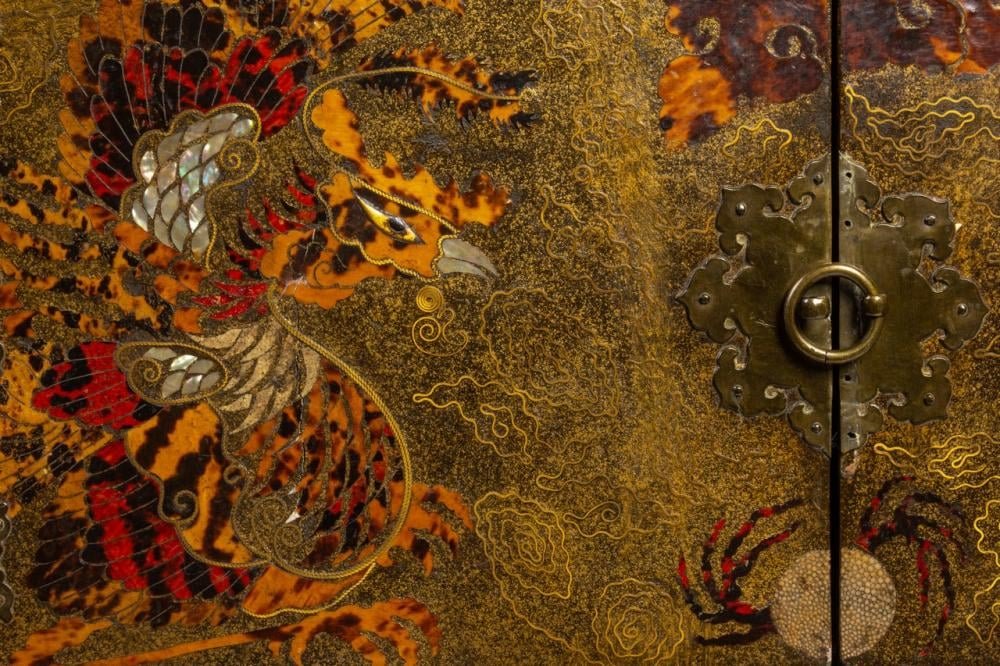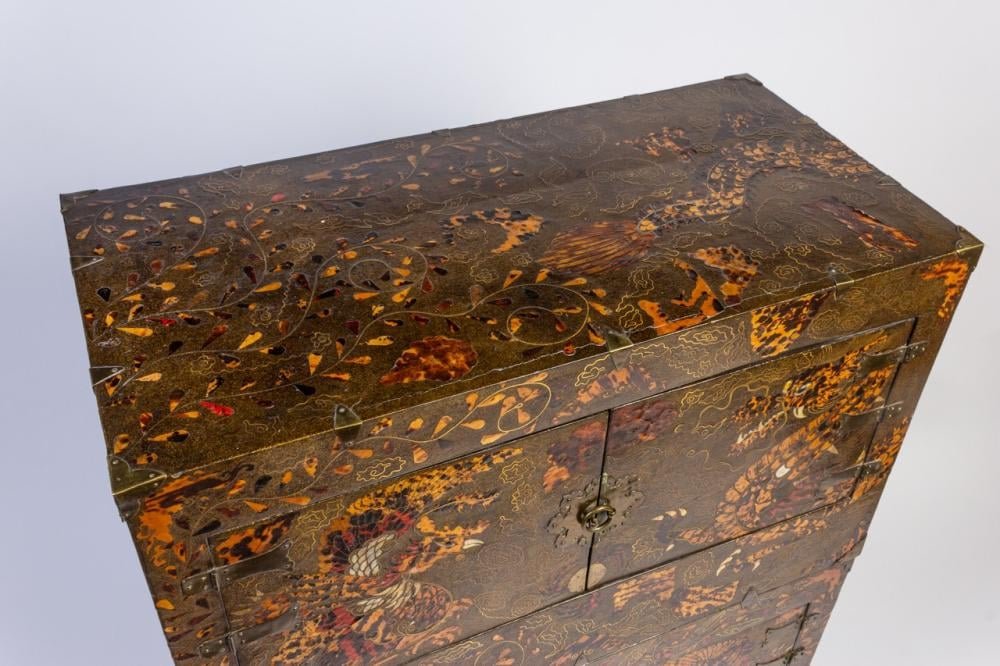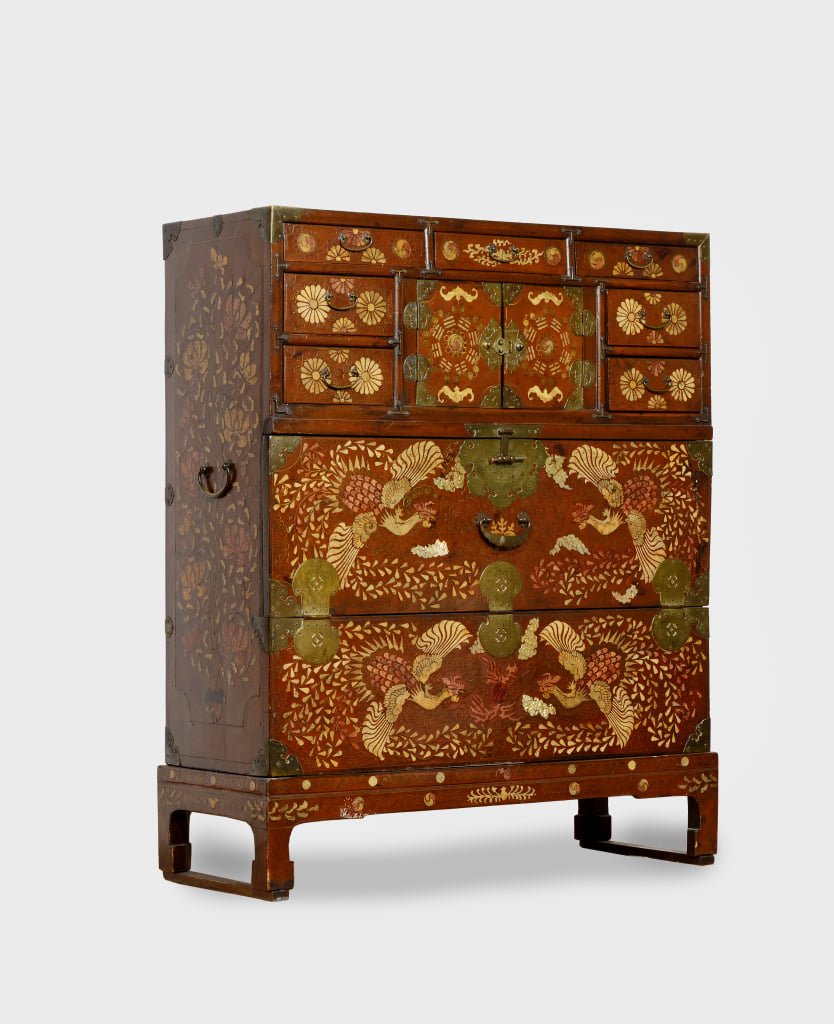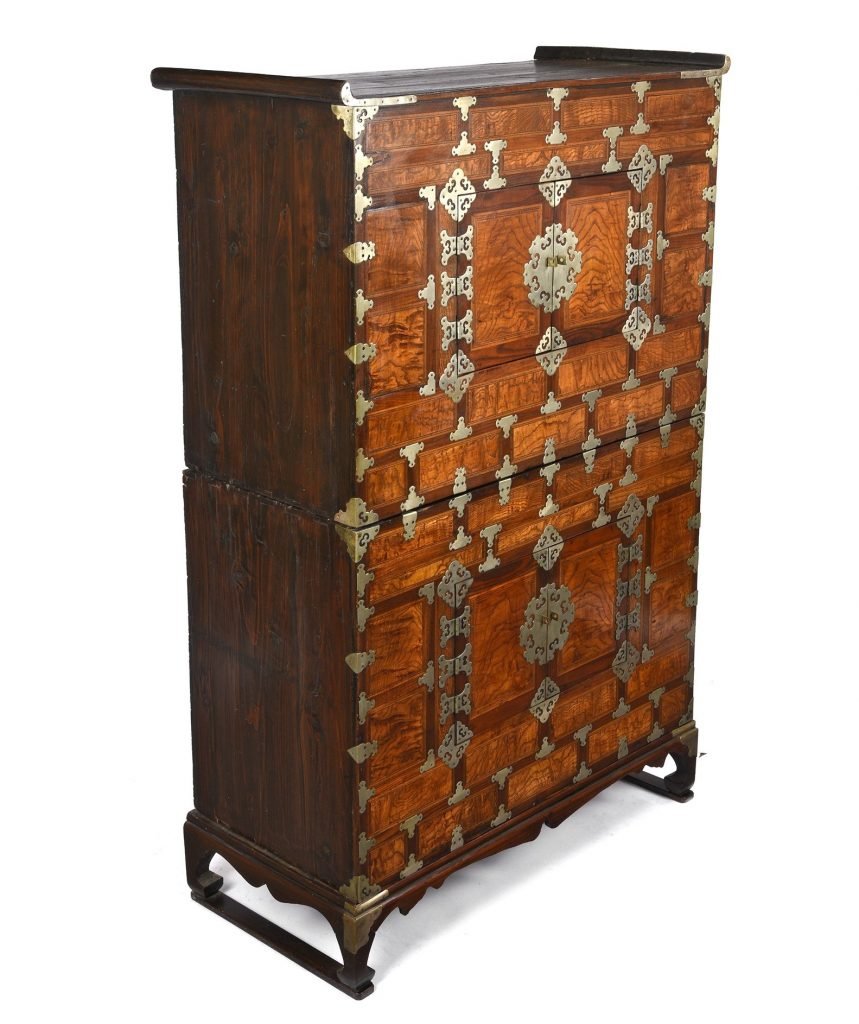 TWO LEVEL CHEST – ICH'UNG NONG
Elm wood and roots, pine. White brass fittings. Late 19th to early 20th century.
H. 142,5cm, W. 91,5cm, D. 43cm. Fittings design seems to indicate that this piece is coming from the southern part of the peninsula in (Masan area) Gyeongsang Do province.
Photo credit: INDIGO ANTIQUES. www.indigo-uk.com.