Located in the central western part of South Korea, Chungcheong Do was one of the eight provinces of Korea during the Joseon Dynasty.
The name of the province derives from the name of the principal city of Cheongju.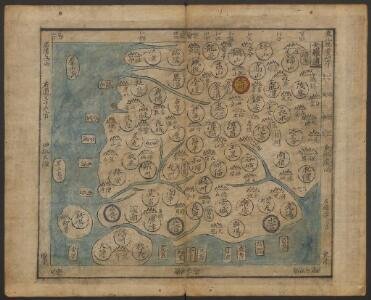 It lies between Gyeonggi Province in the north, Jeolla Province in the south, and Gyeongsan and Gangwon Provinces in the east. The province is divided into North Chungcheong and South Chungcheong, with Cheongju and Daejeon serving as the respective seats of their provincial government.
The region is mountainous in the east (North province) and flattens in the west (South province).
Bandaji from Chungcheong Province are mainly made of pine and paulownia trees. They appear to be slightly smaller than those from Gyeonggi Province, with an average size of 80-60-40 cm.
The front opening panel is also wider than in other provinces, sometimes covering almost half of the front.

On some pieces, iron hardware is sparse and of simple design (rounded or swallowtail shapes are common), while bat patterns and rings are used extensively.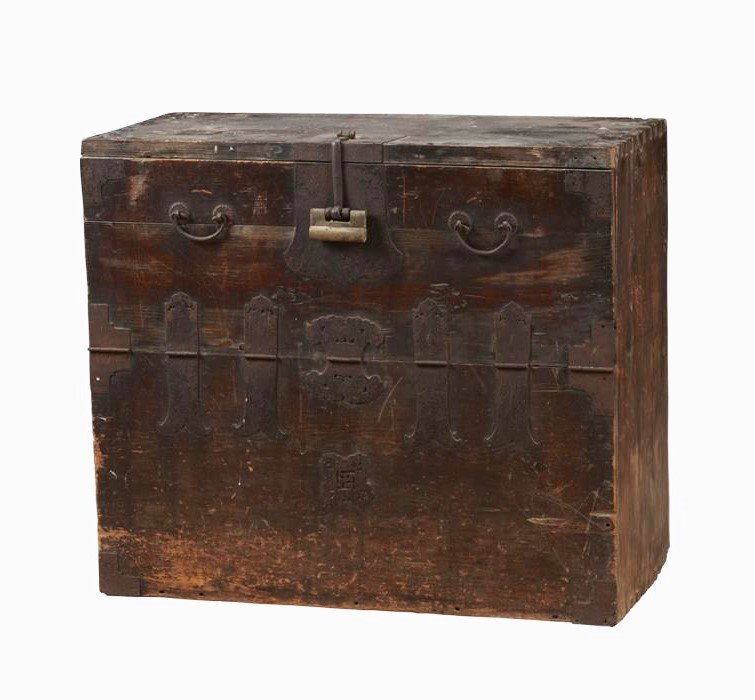 Chests produced in the northern part of the province, around the city of Cheongju, have a unique design that makes them very easy to recognize.
They are usually much taller (around 110 to 120 cm in height), and the top construction consists of an overhanging board. Therefore, the top panel is larger than the body of the chest, which is seldom the case in bandaji construction.
These bandaji chests have four small drawers on the upper front part, which were used to store small accessories.
The middle part has a double-door type opening over a bottom panel that opens downward and extends all the way, similar to all bandaji chests.
An interesting feature of this chest is the use of two different materials for the fittings. On the upper part of the chest, drawer pullers and door fittings are made of yellow brass. For the bottom part, cast iron was used for plates and fittings.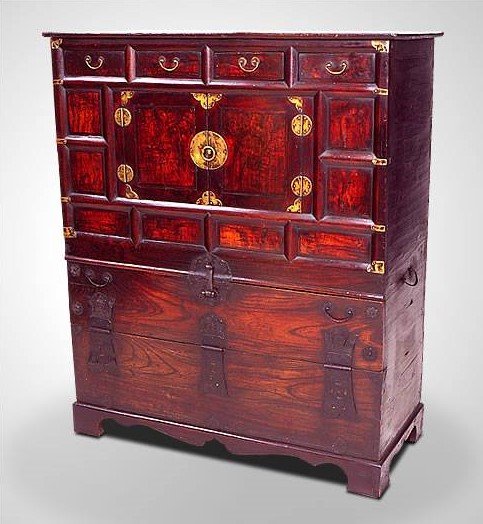 This type of chest is sometimes mistaken for the JEONJU bandaji from the neighboring Jeolla province. For more information, please refer to the description in the Jeolla province chapter.
Another chest called the OIYONG bandaji is constructed in a similar way, featuring four small drawers on the top part. Unlike the previously mentioned chest, it does not have a double door in the middle but instead has an opening panel on the bottom, which covers almost half of the lower section. Thick iron fittings were used in the construction of this chest.