EWHA WOMAN'S UNIVERSITY. SEOUL.
Korean Furniture Collection. More than 500 pieces are featured in the collection of the Ewha Woman's University Museum in Seoul, Korea.
Woman's University Museum in Seoul, Korea. The museum was open on April 6, 1935, as part of the university's efforts to preserve Korea's rich cultural heritage.
HO-AM ART MUSEUM. SEOUL.
Ho-Am Art Museum opened on April 22, 1982 and this private museum was founded as the permanent home of the Korean traditional works of art collected over a period of about three decades by Lee Byung-chull, the founder of the Samsung Group, whose pseudonym was Hoam.
LINK: Ho-Am Museum.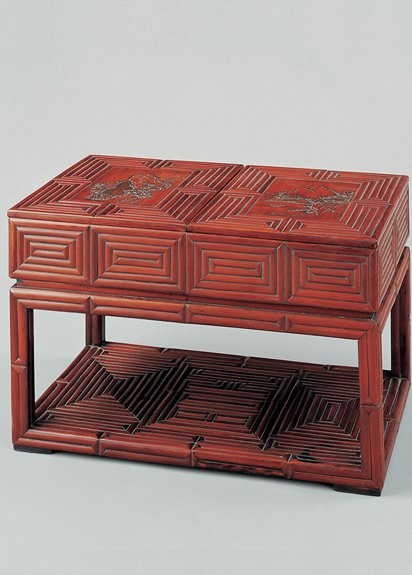 THE LOCK MUSEUM IN SEOUL – 쇳대박물관
The Lock Museum displays antique locks, keys, and furniture from Korea and other parts of the world. The museum that opened in 2003 features over 4,000 different types of locks.
Locks are practical and functional in protecting gates and the contents of chests and other furniture. The beauty of the design of these antique Korean locks features characteristics of traditional art and are an important part of the cultural heritage of Korea.
Link: Seung Hyo-sang's Iron Museum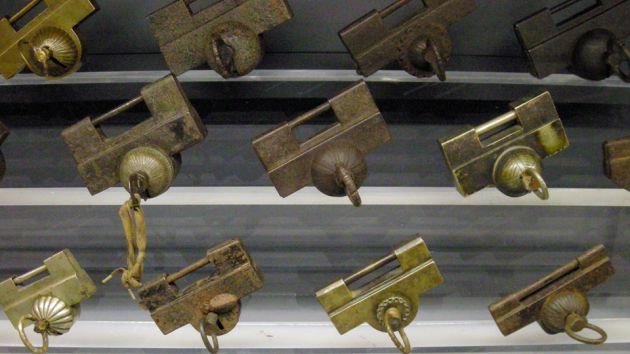 HORIM MUSEUM, SEOUL
Horim Museum is a museum in Seoul, South Korea. The museum was founded by Yun Jang-seob who after setting up the Sungbo Cultural Foundation in July 1981 to purchase antiquities, established the Horim Museum in October 1982 at Daechi-dong, Gangnam-gu by leasing one floor of a building.
Link: Horim Museum.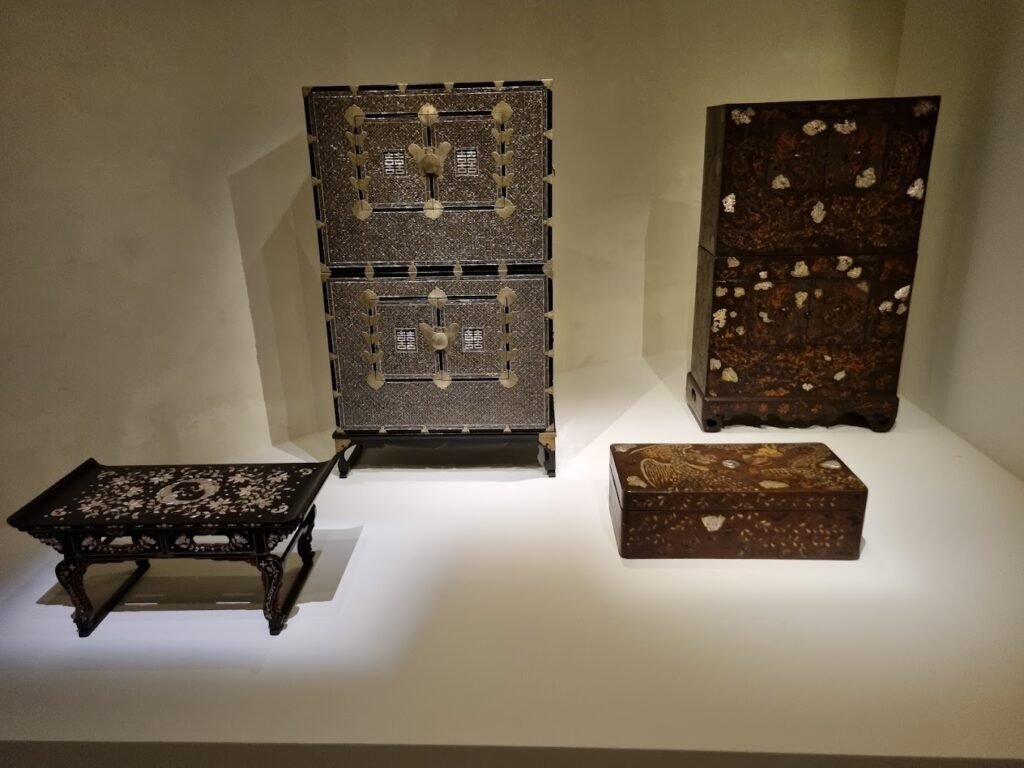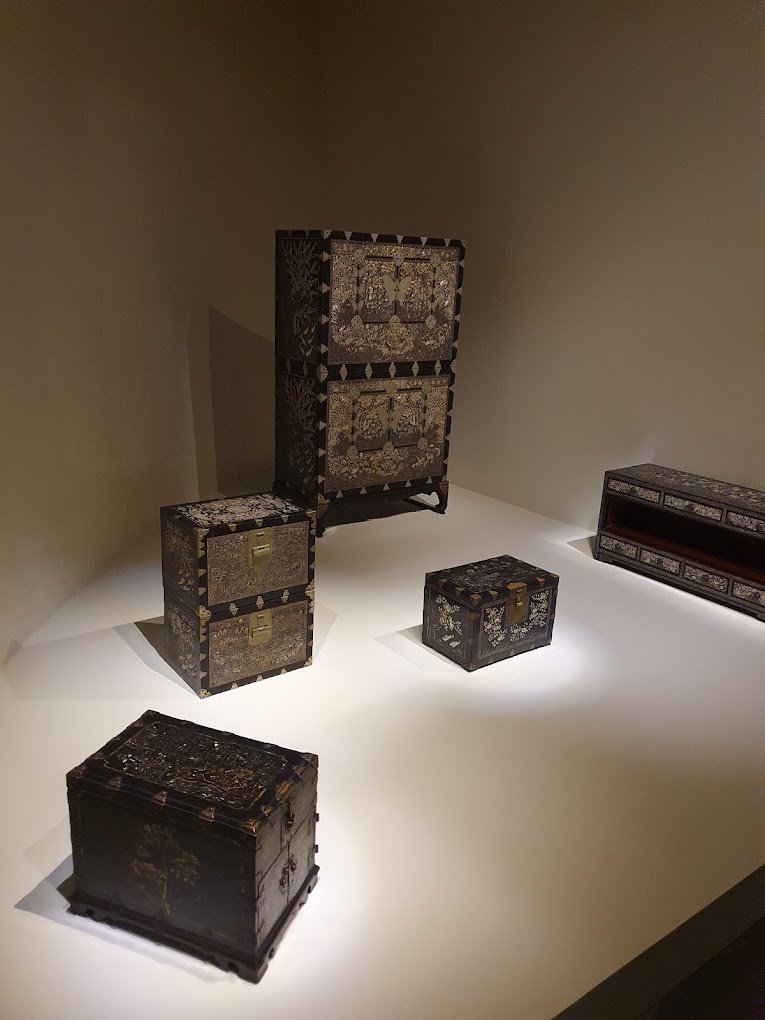 JEJU CRAFT MUSEUM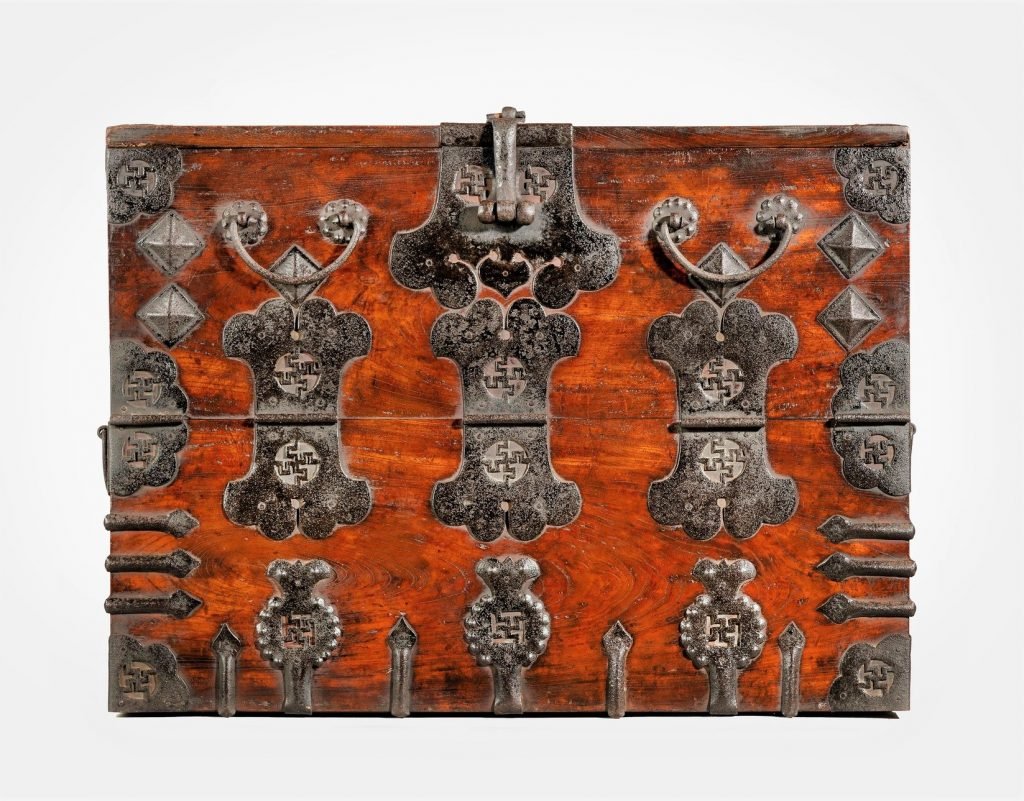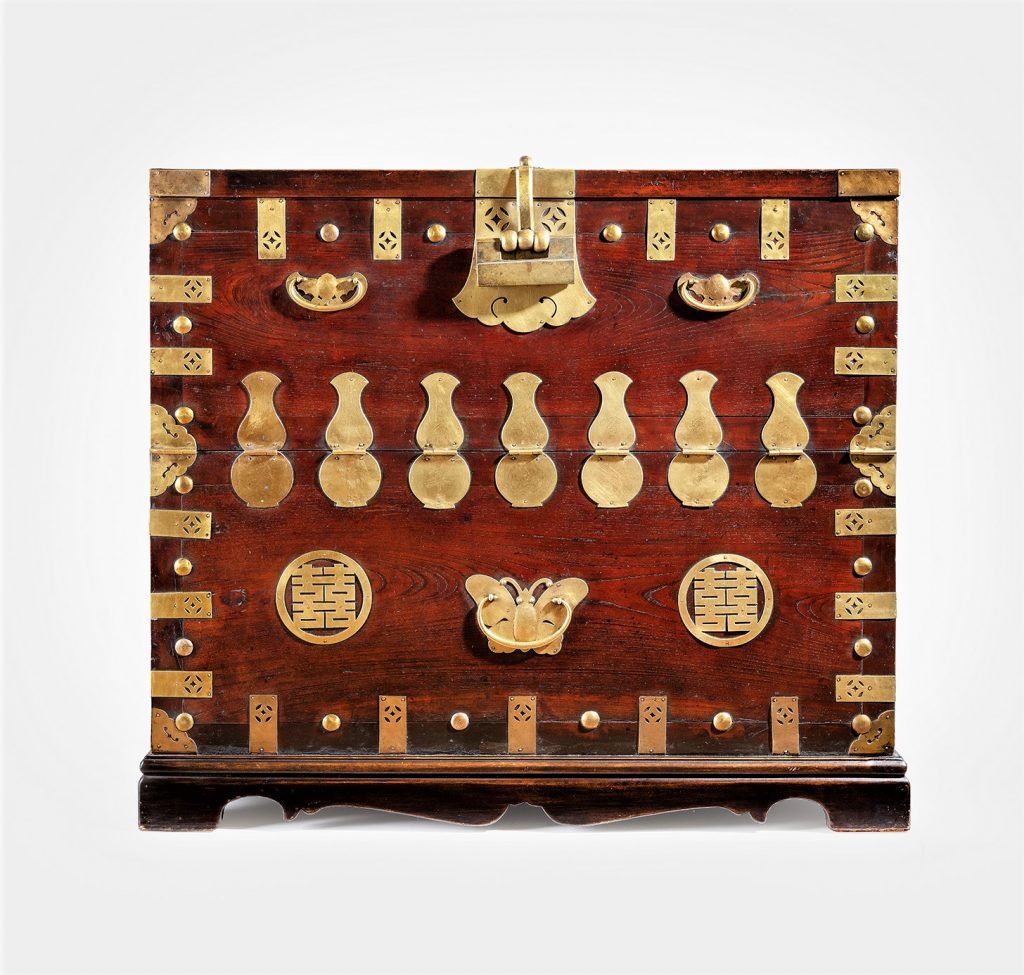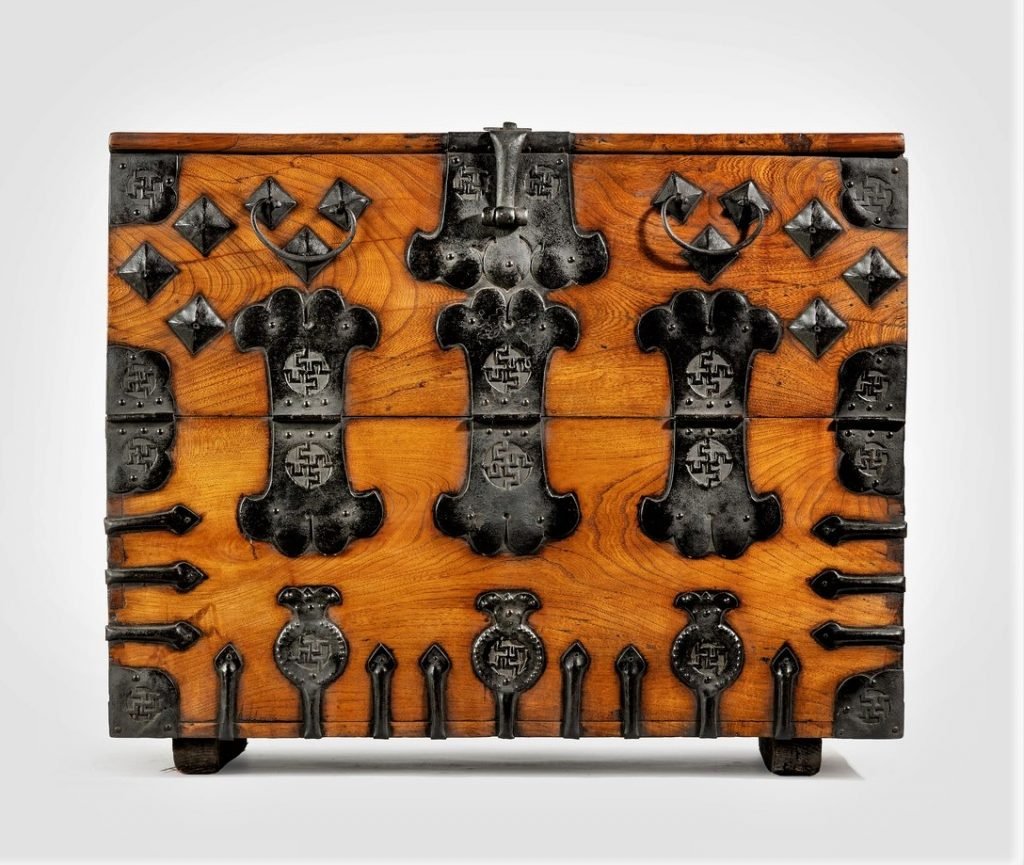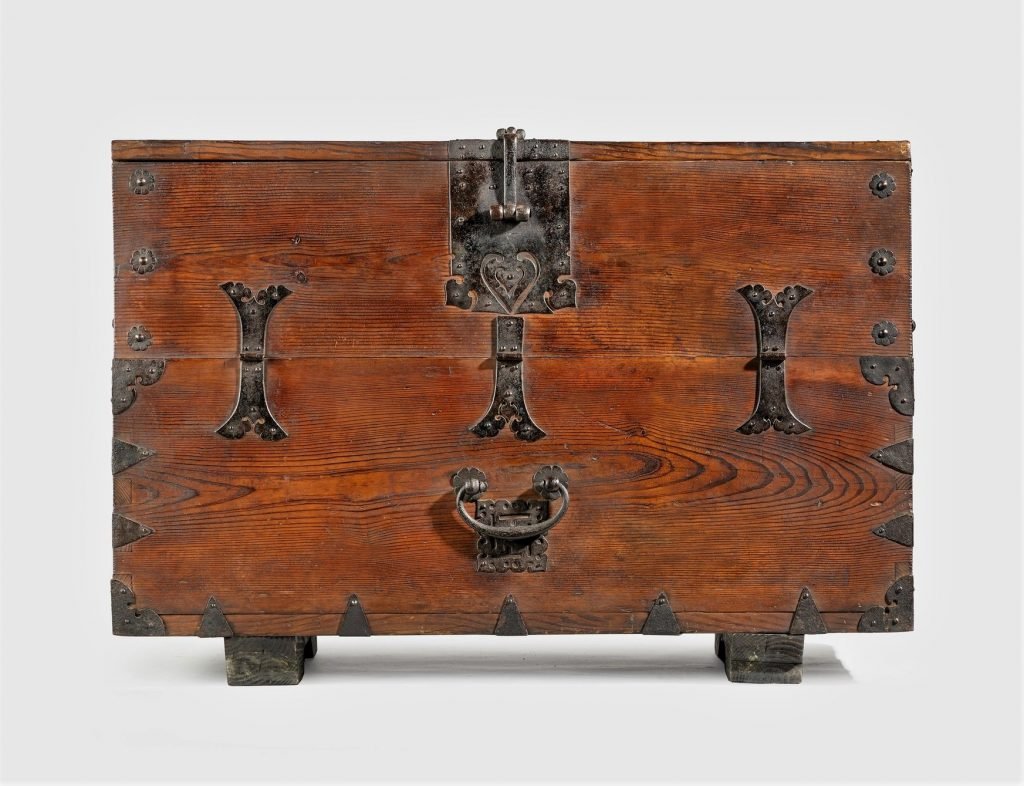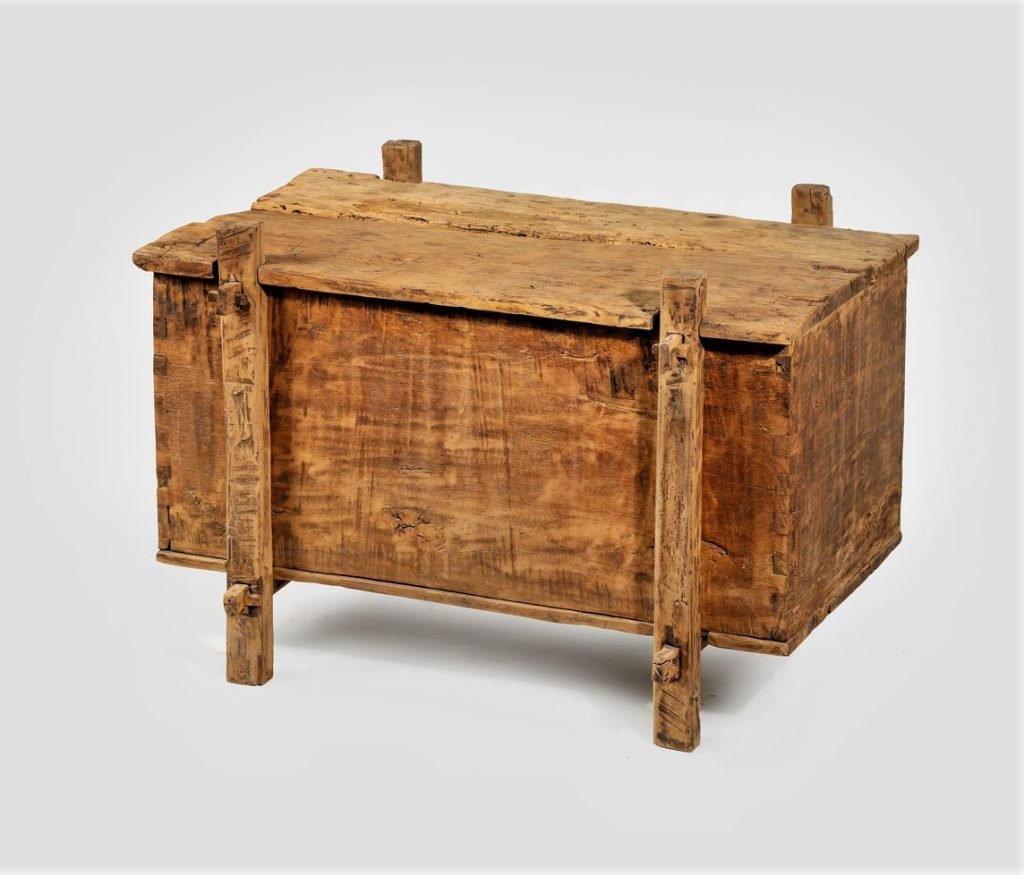 NATIONAL MUSEUM OF KOREA. SEOUL.
Link: National Museum of Korea.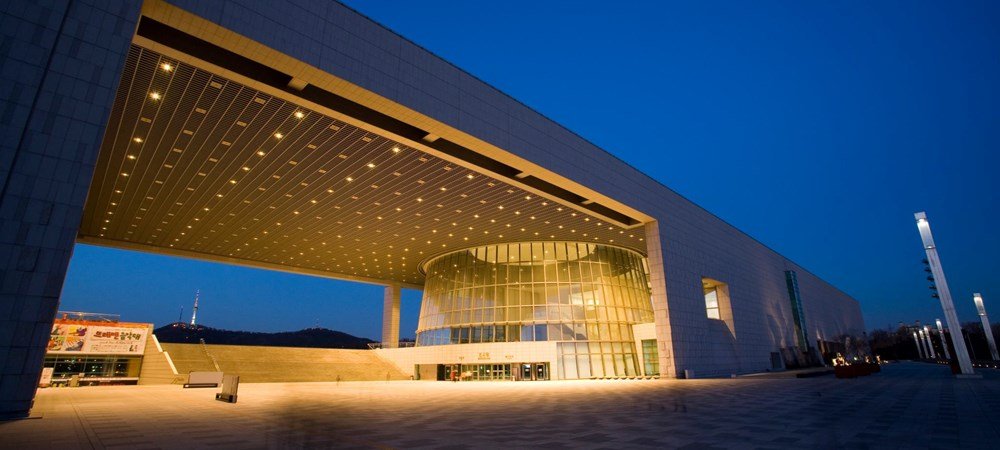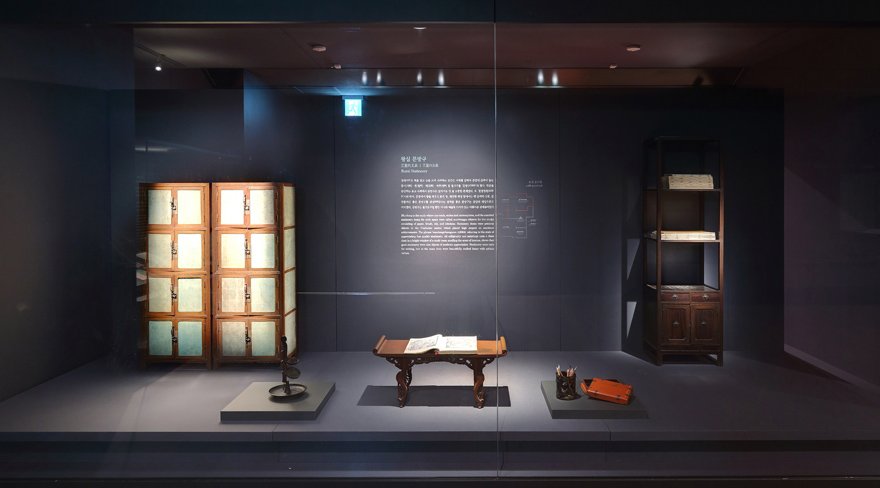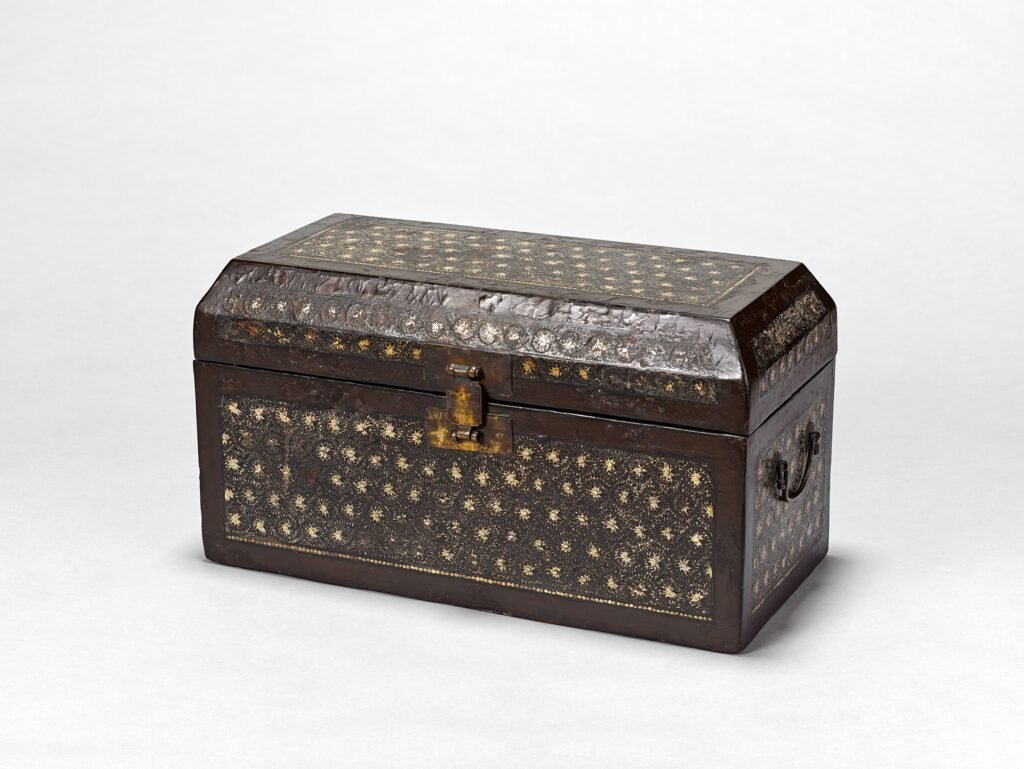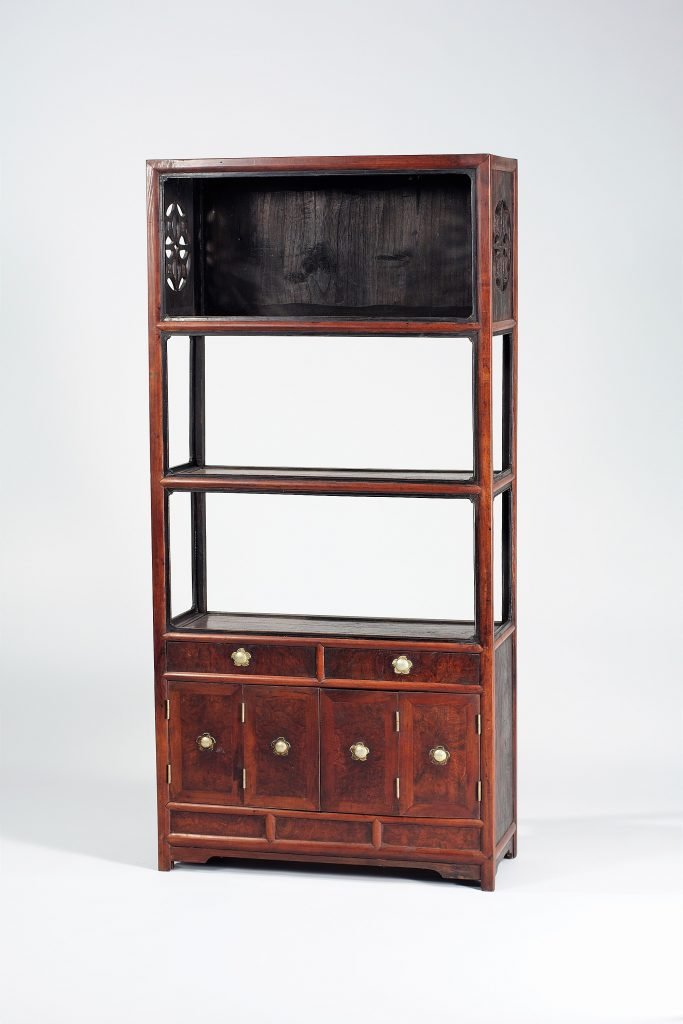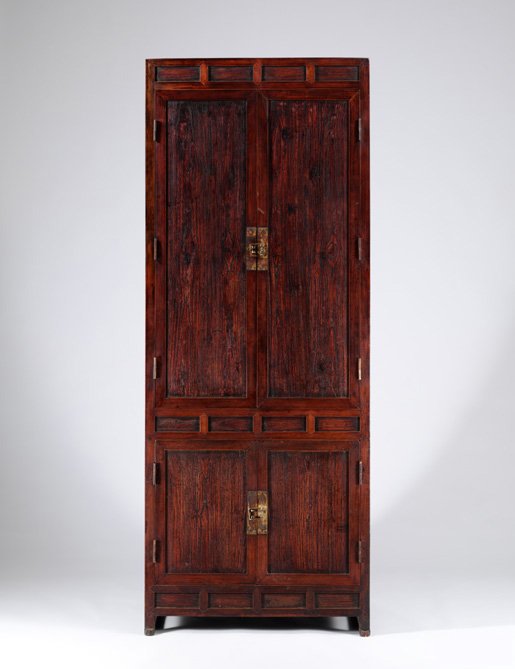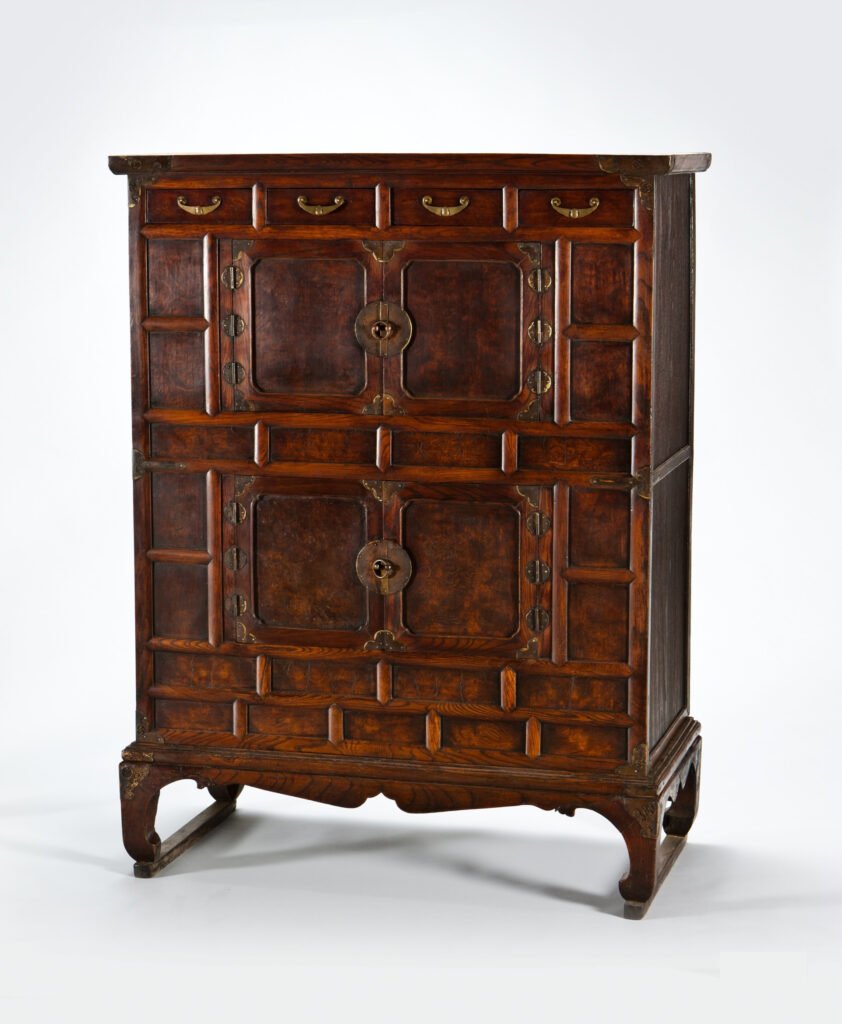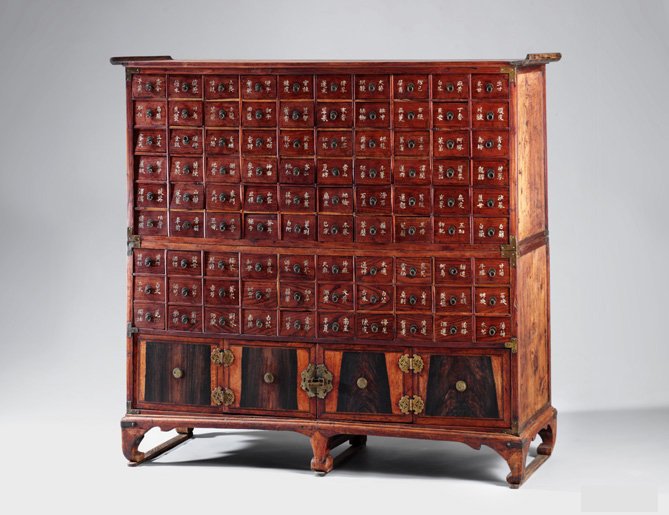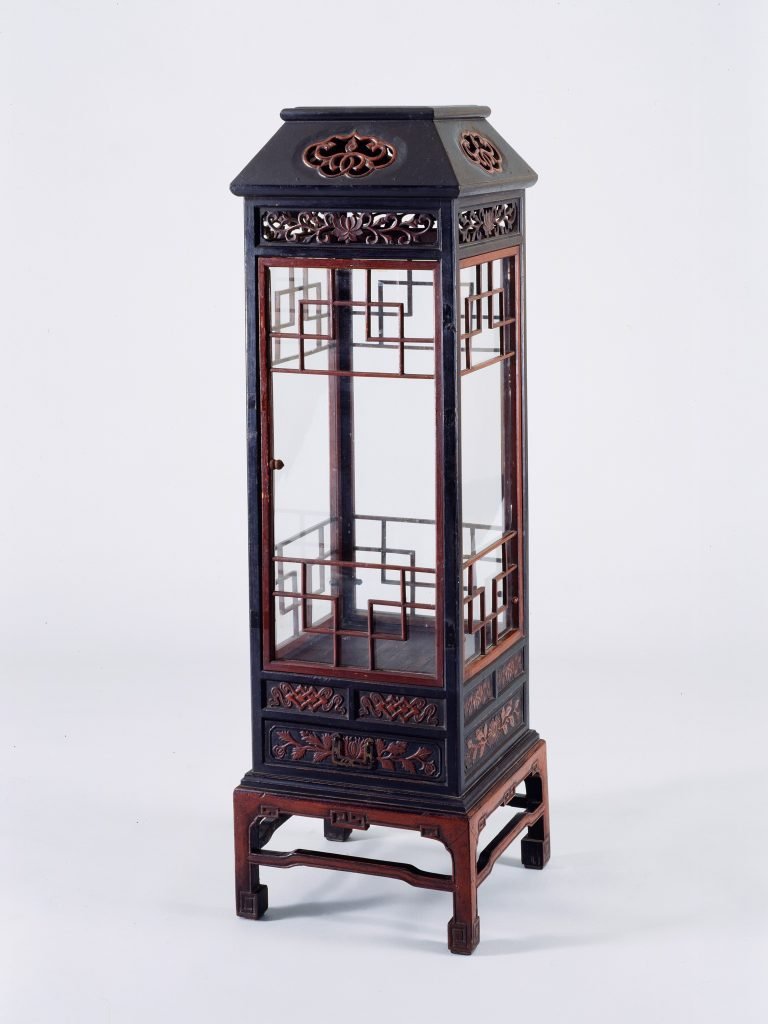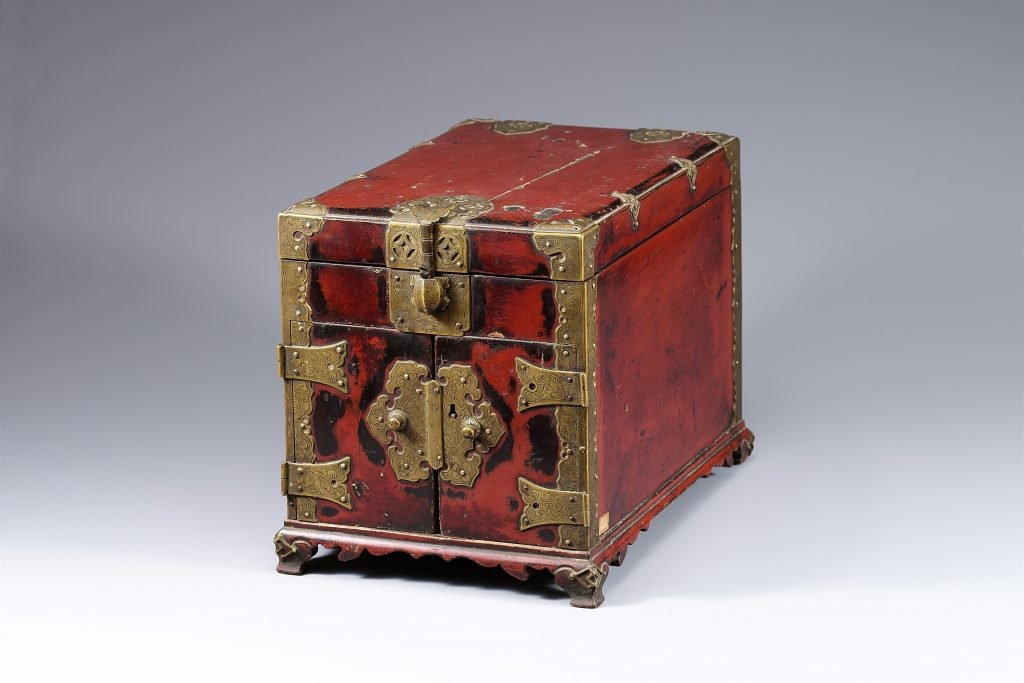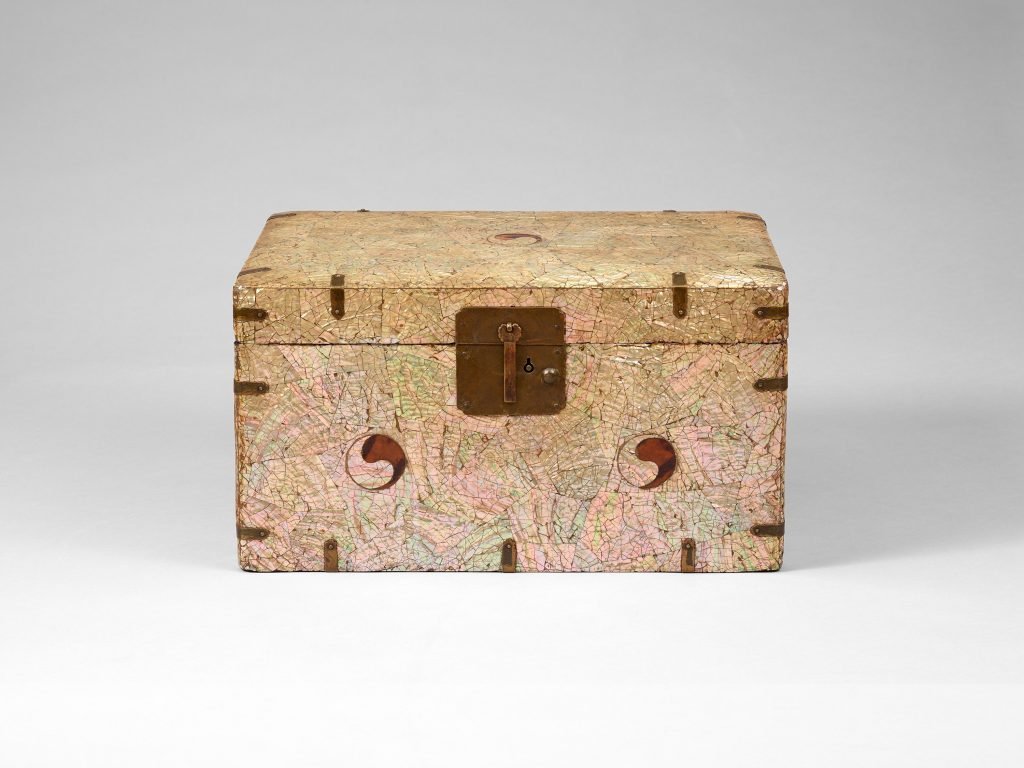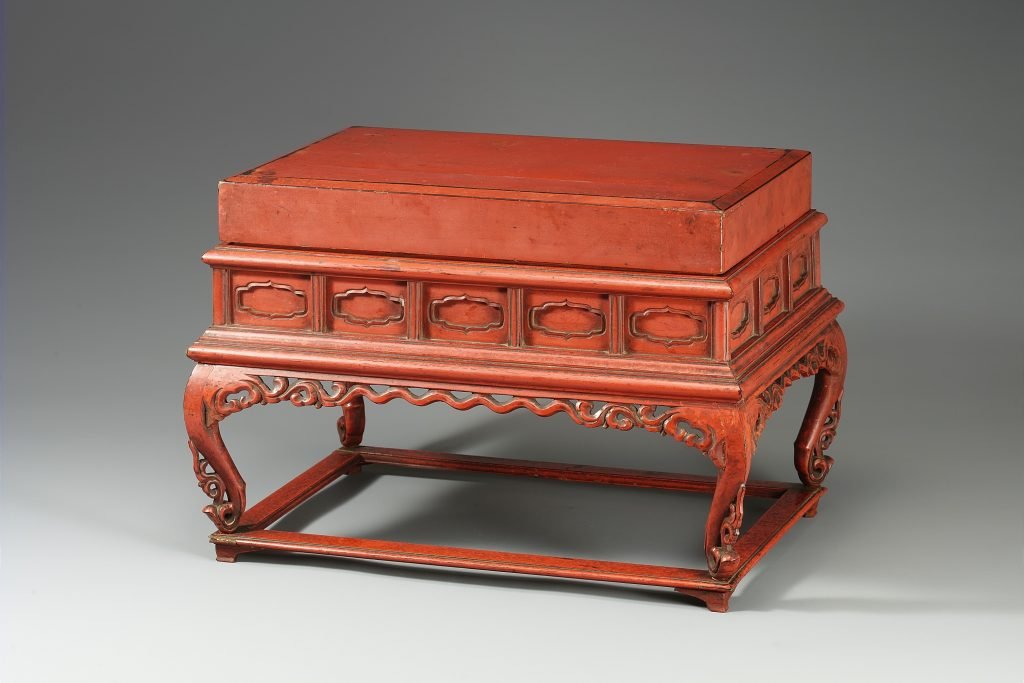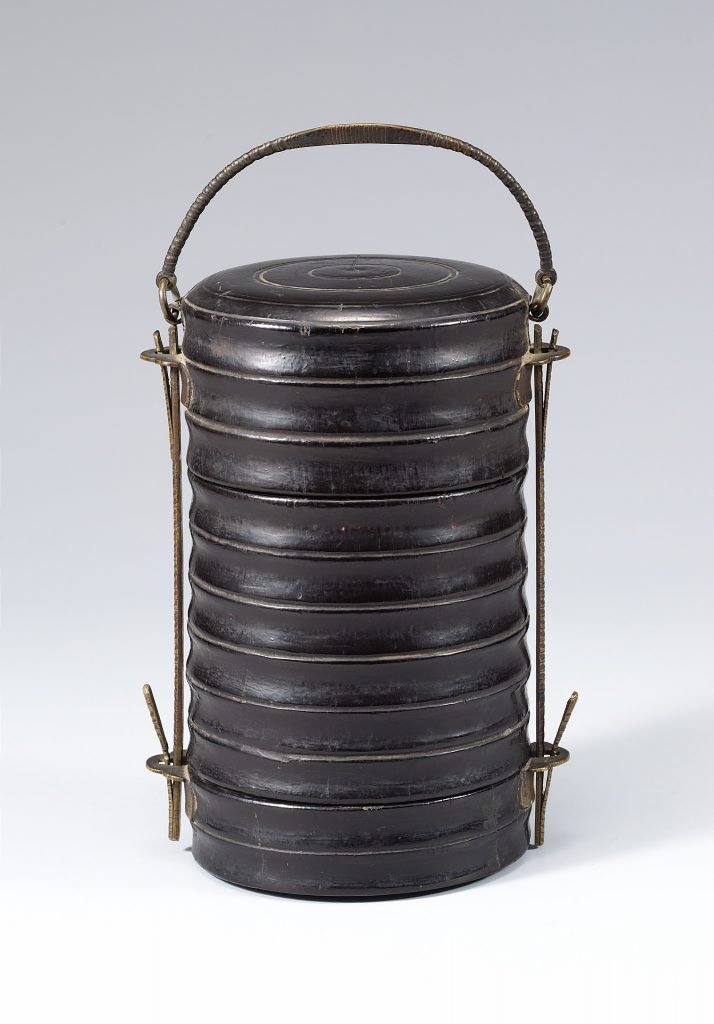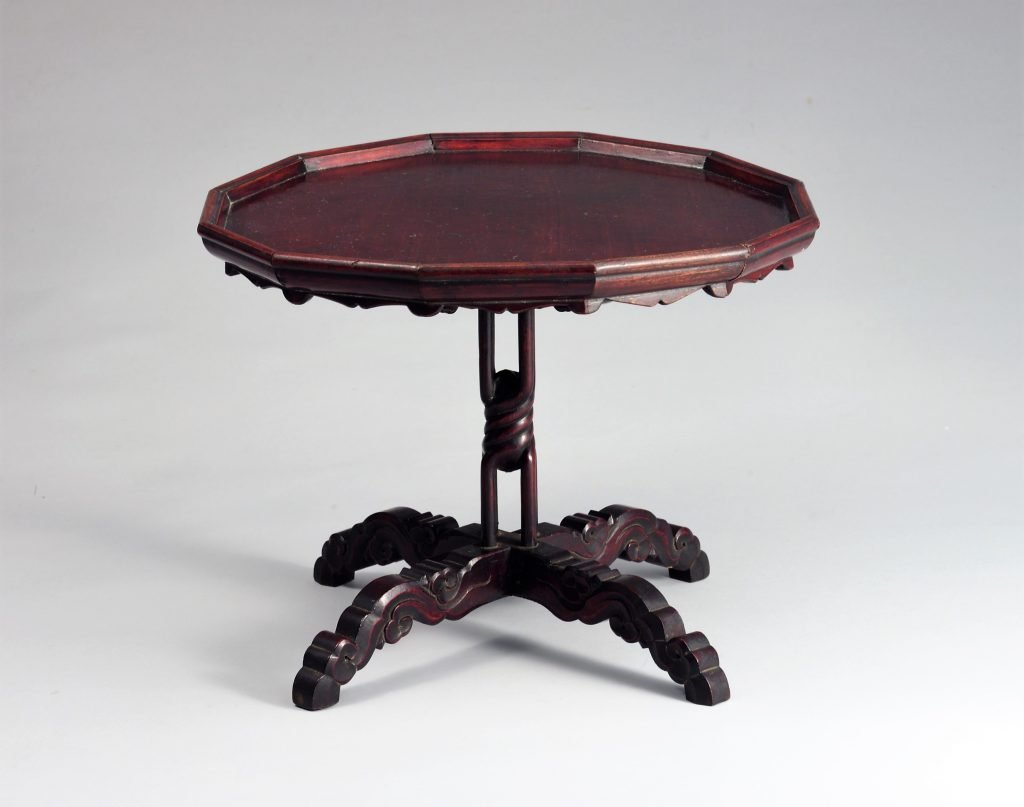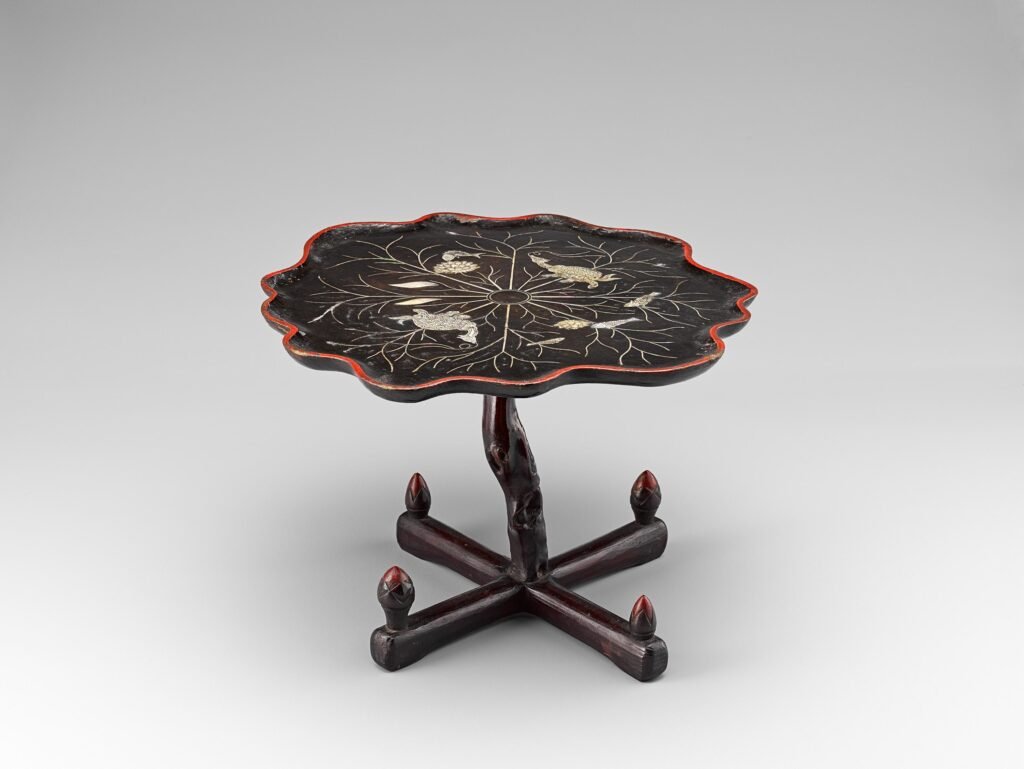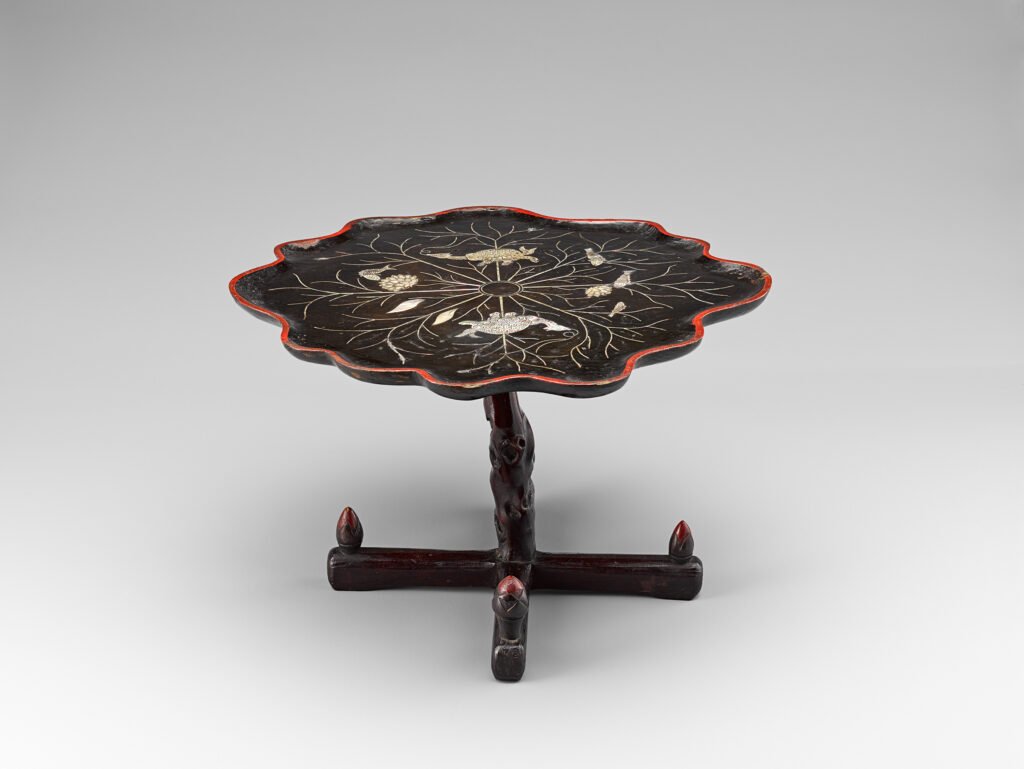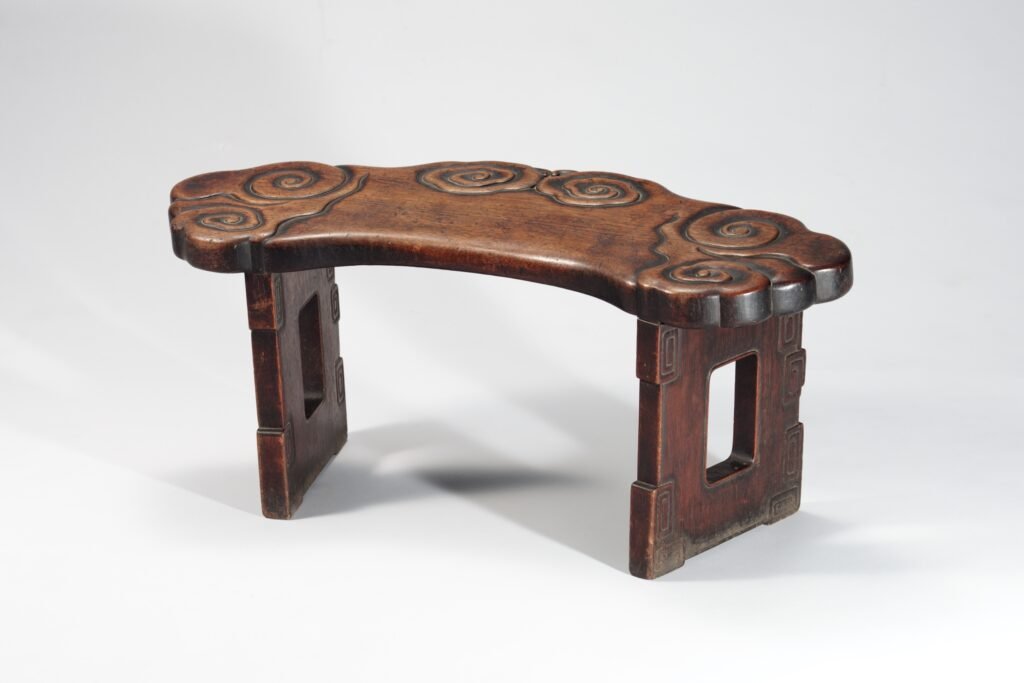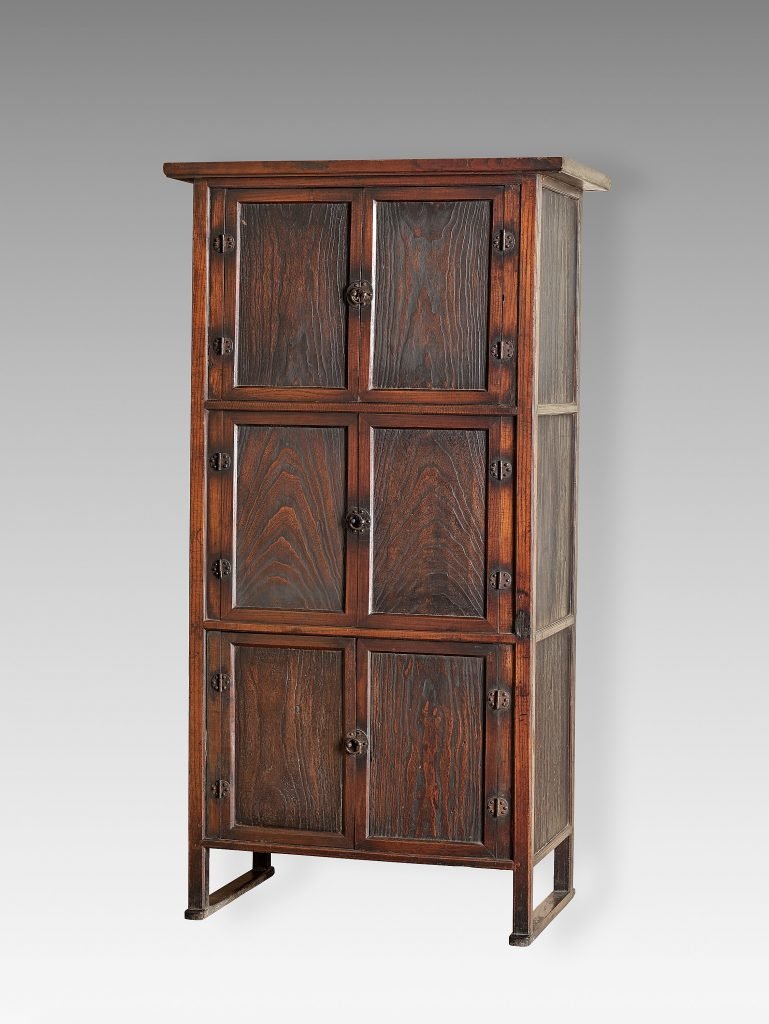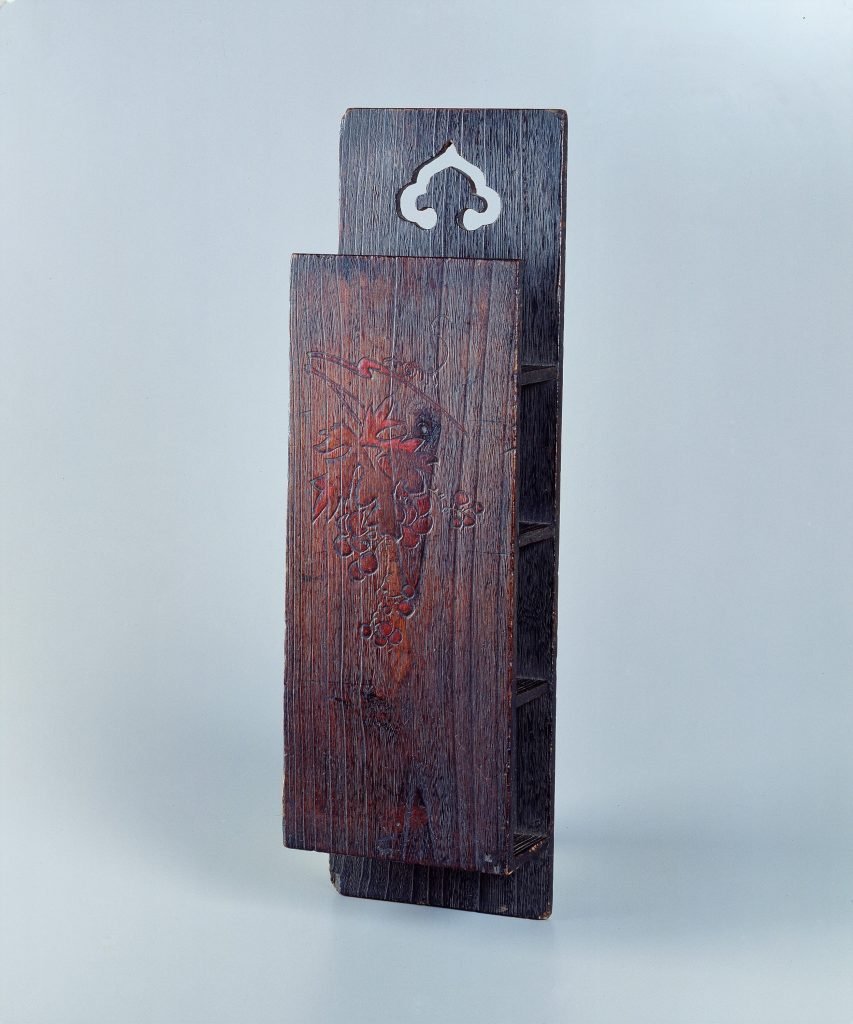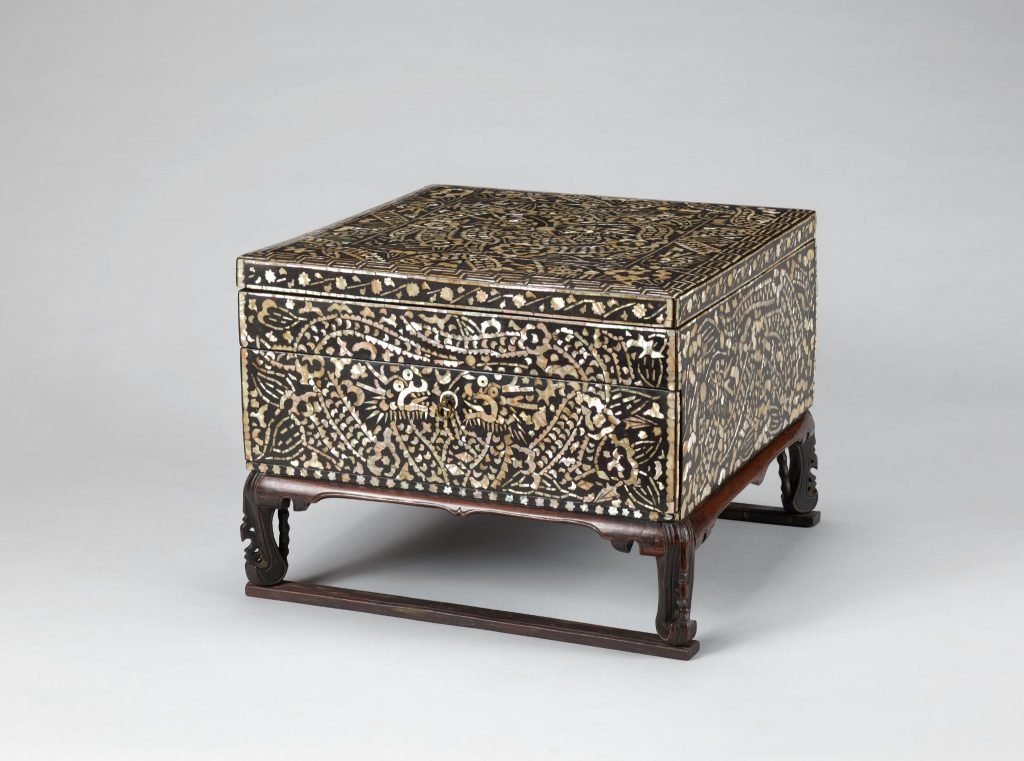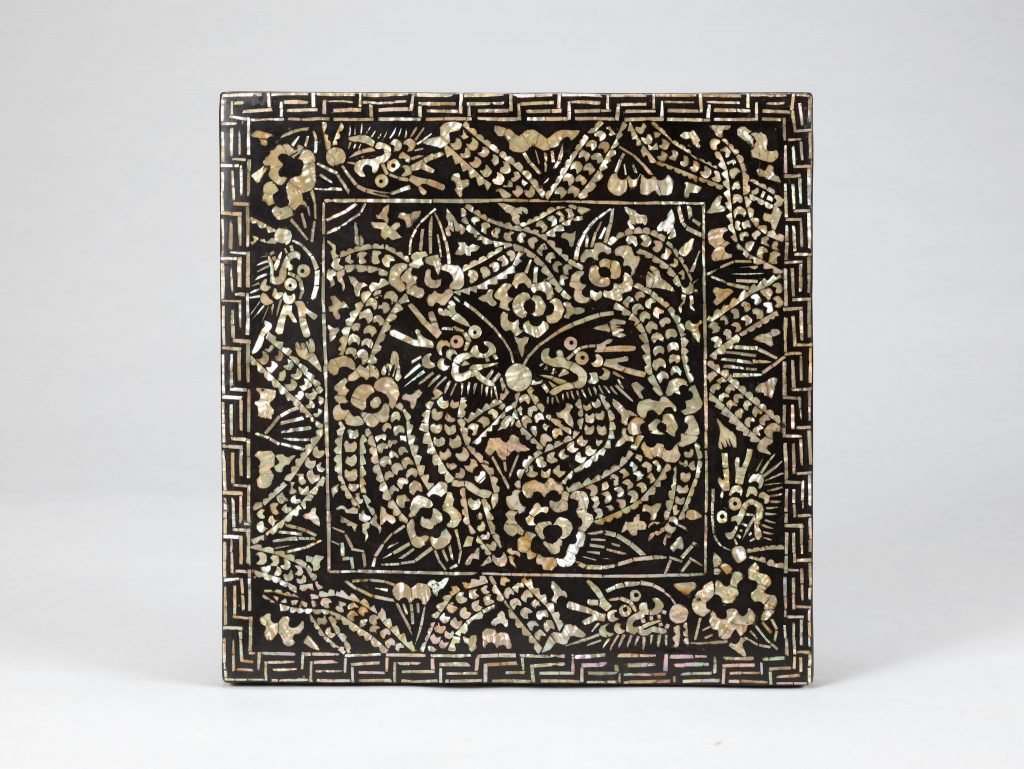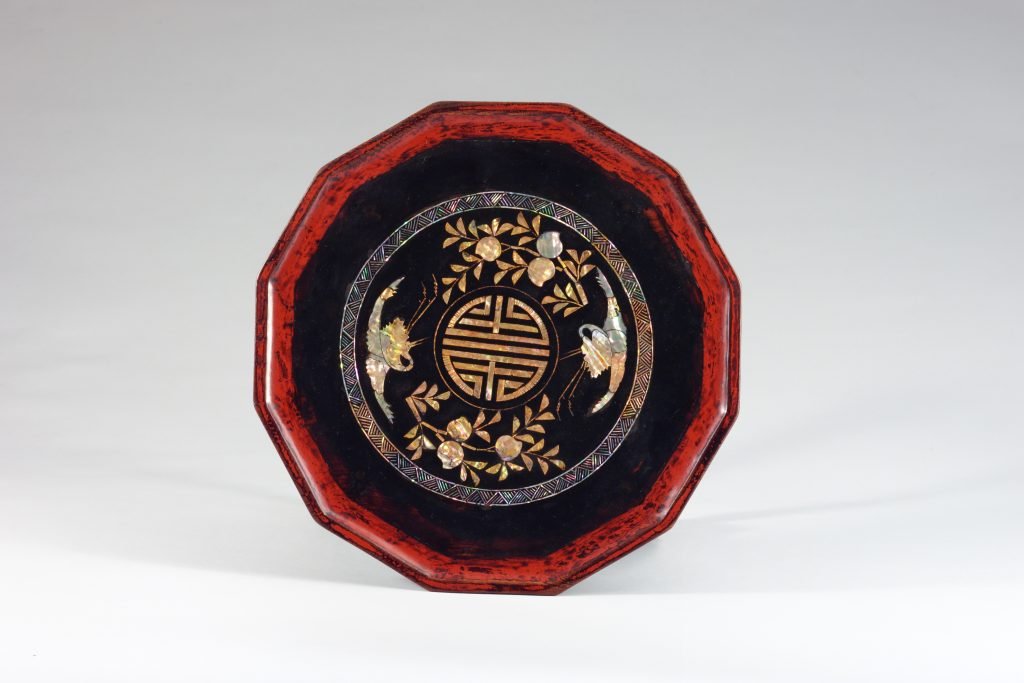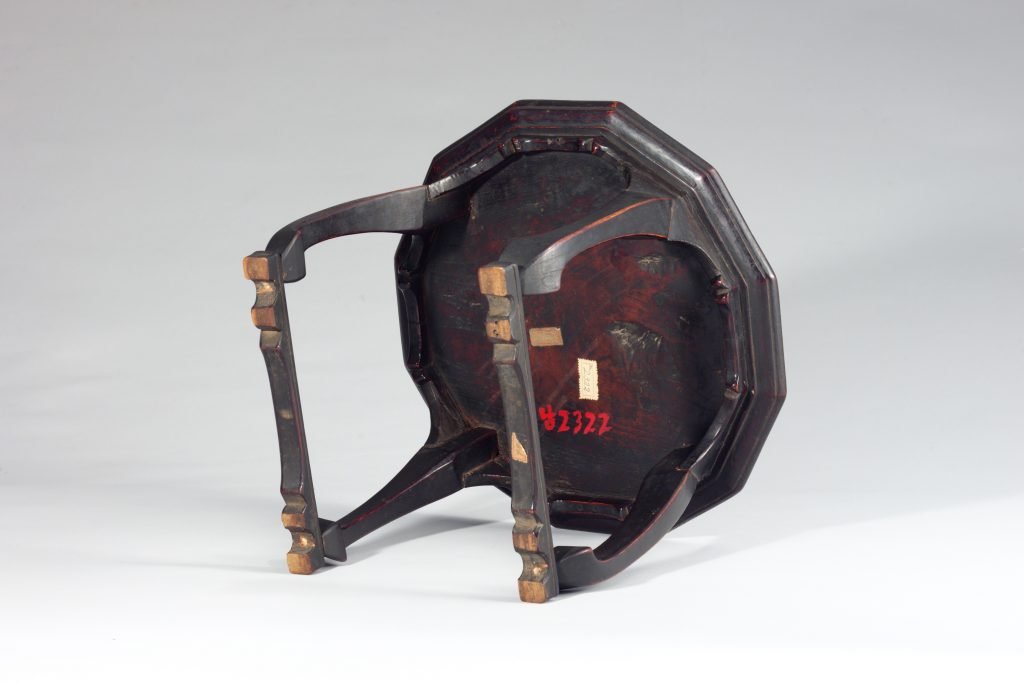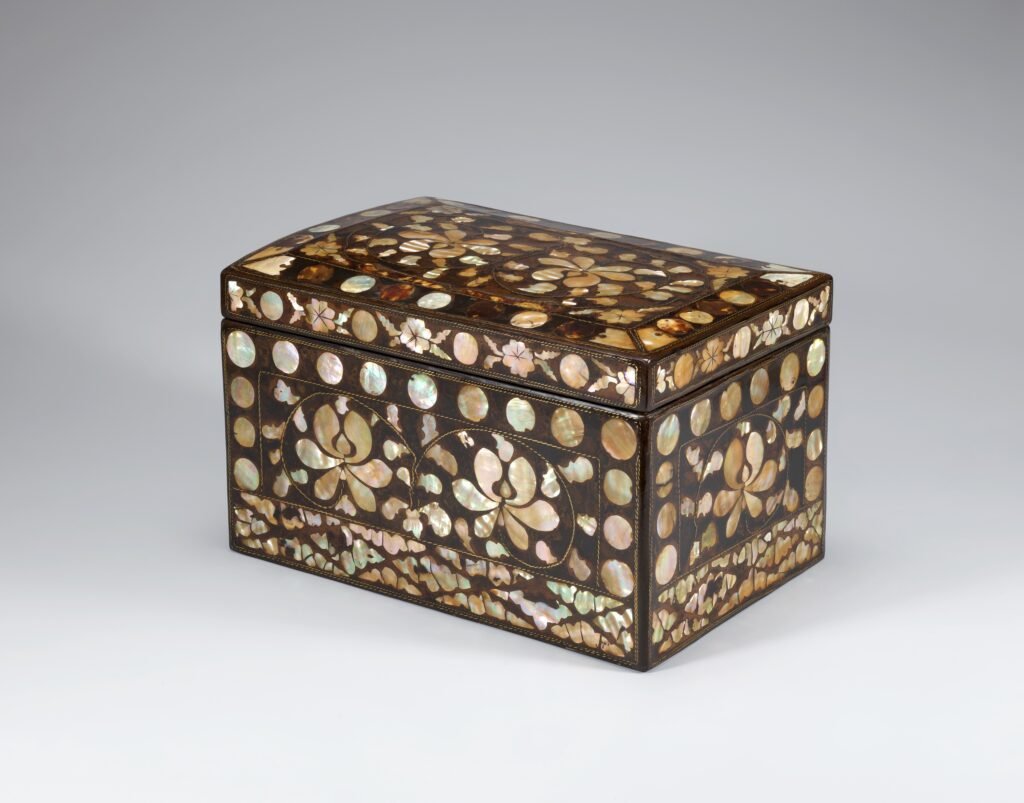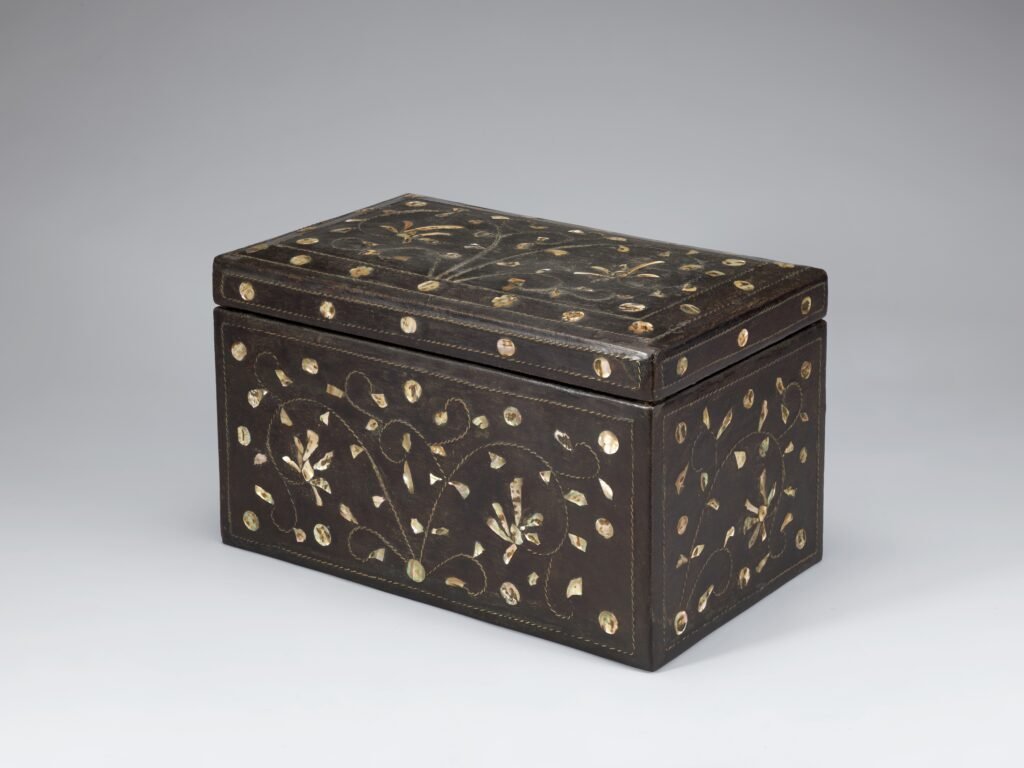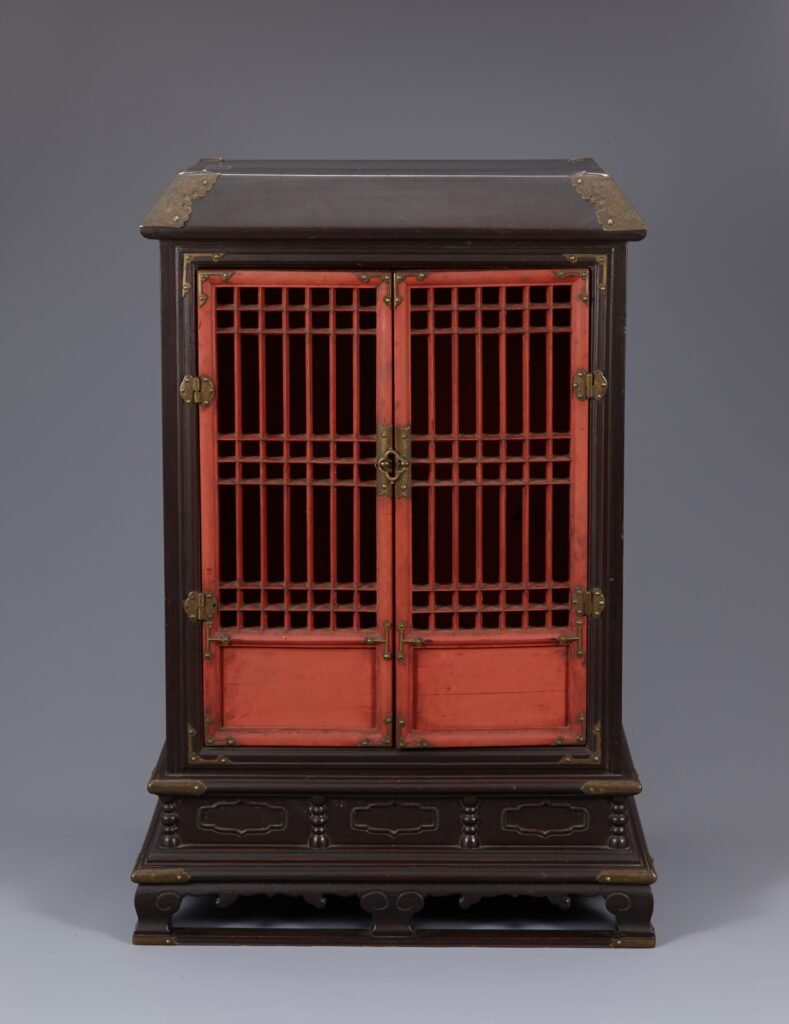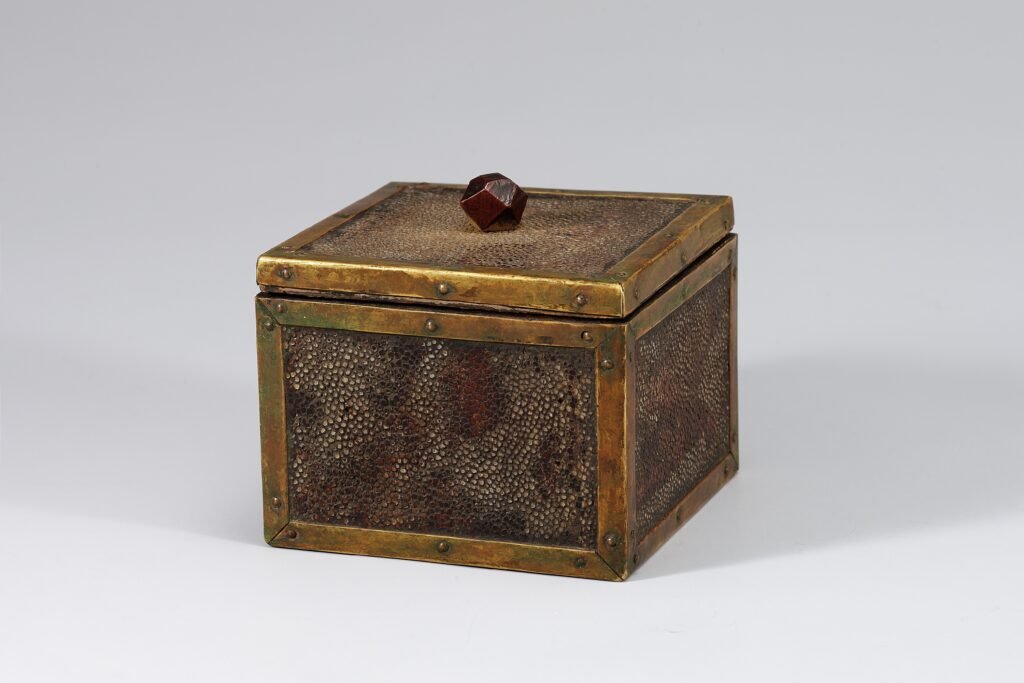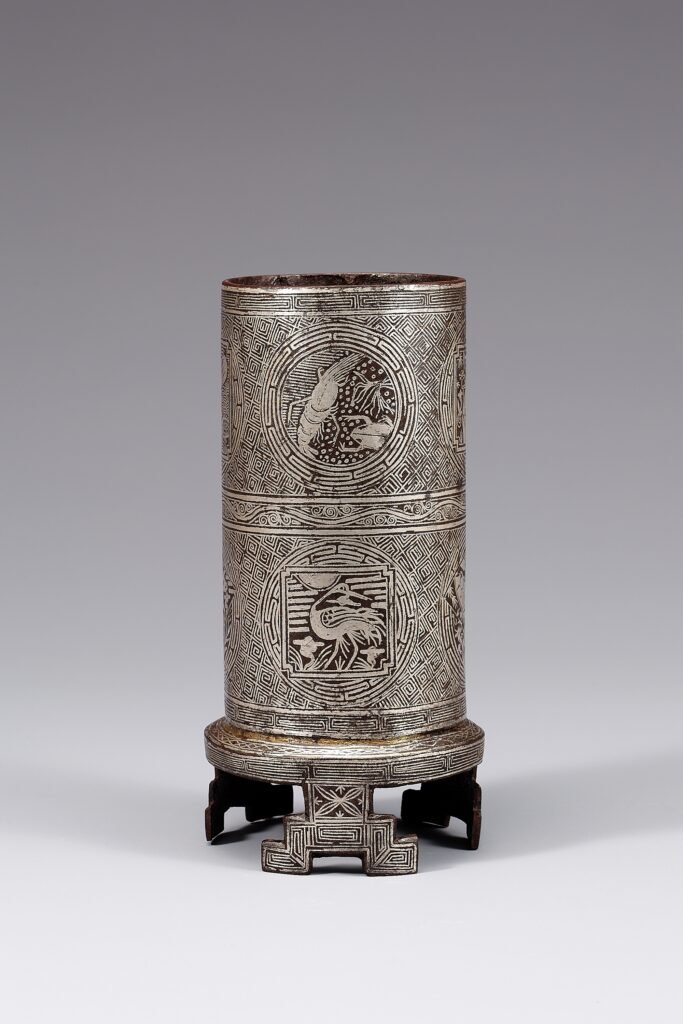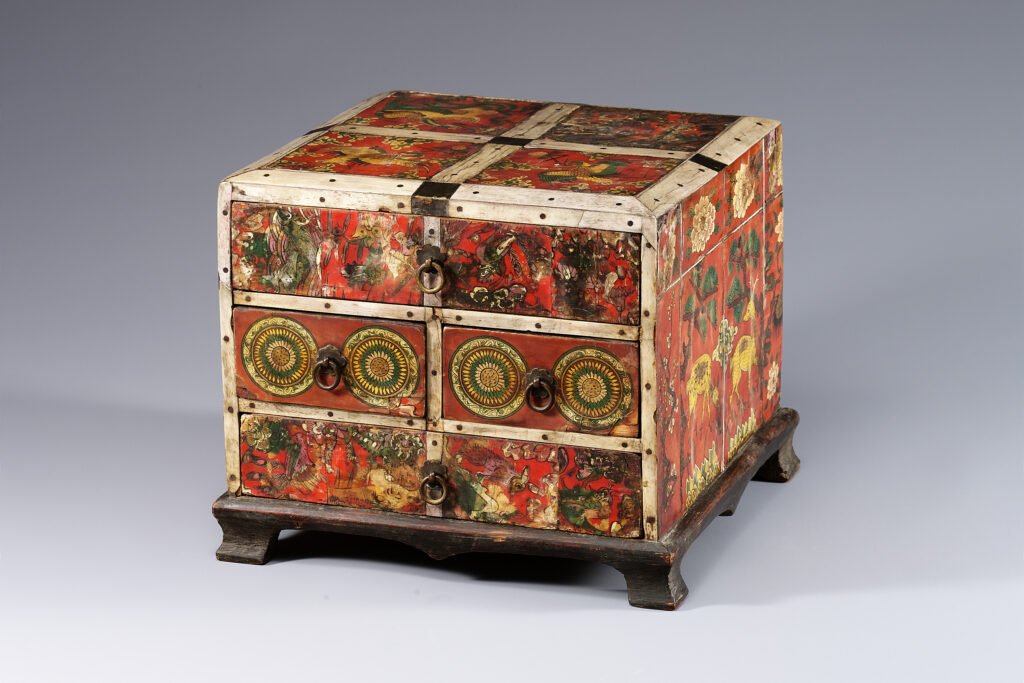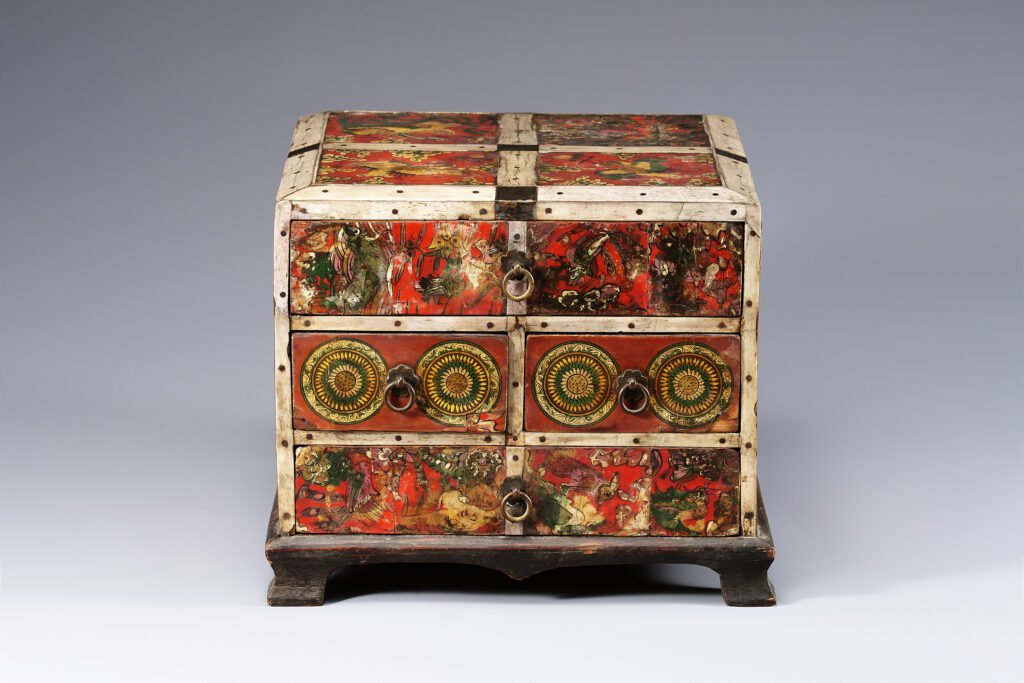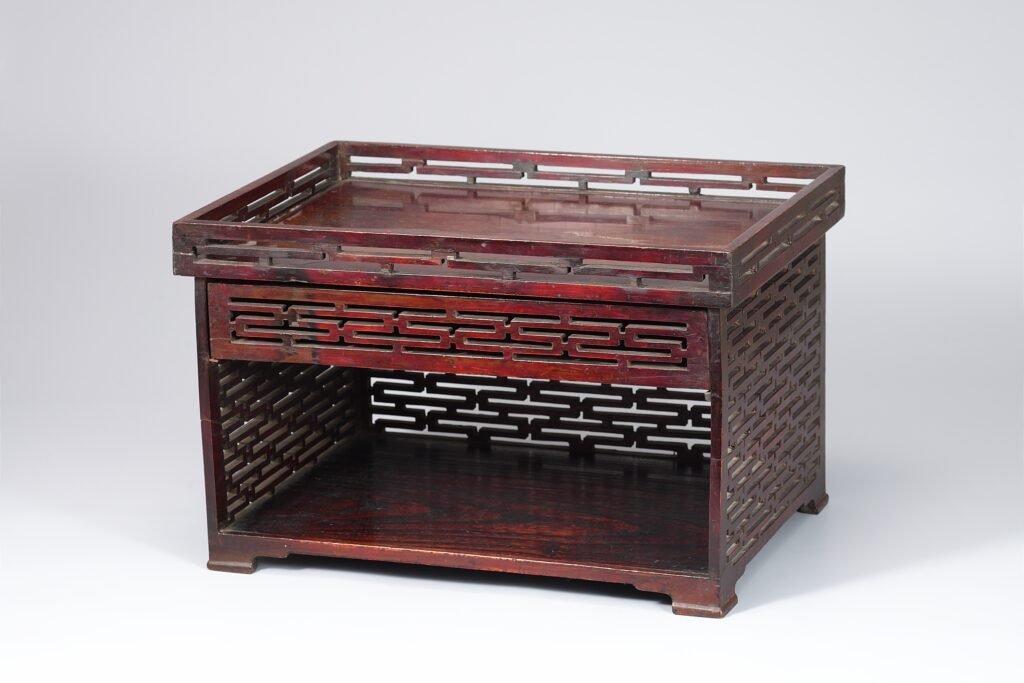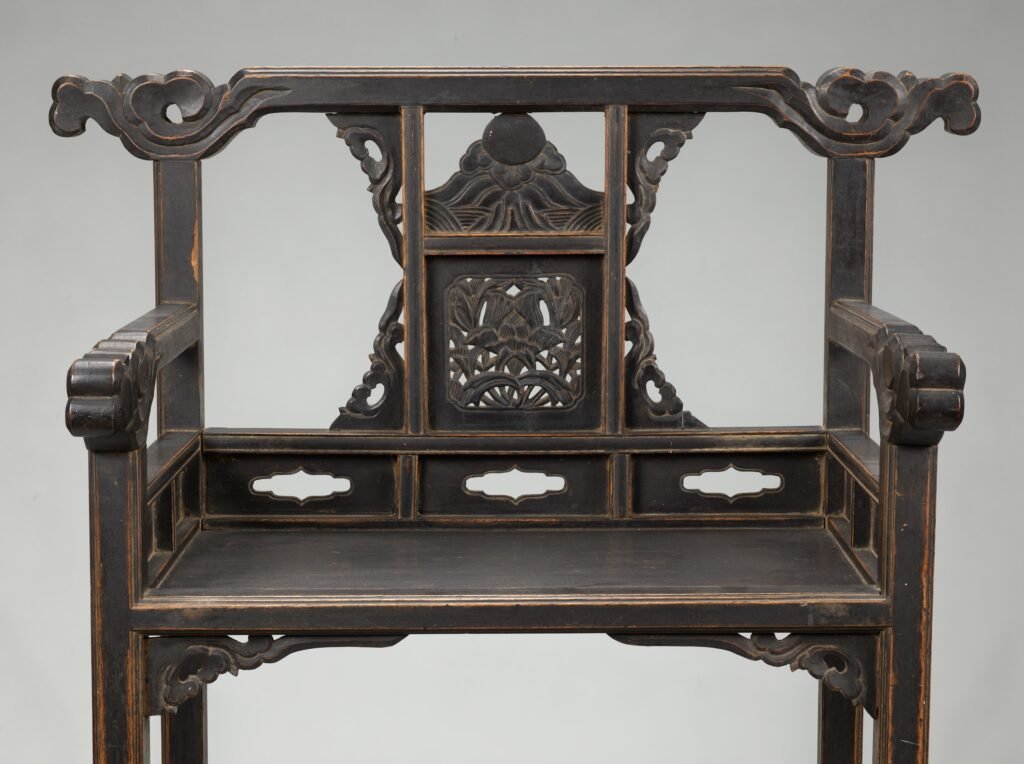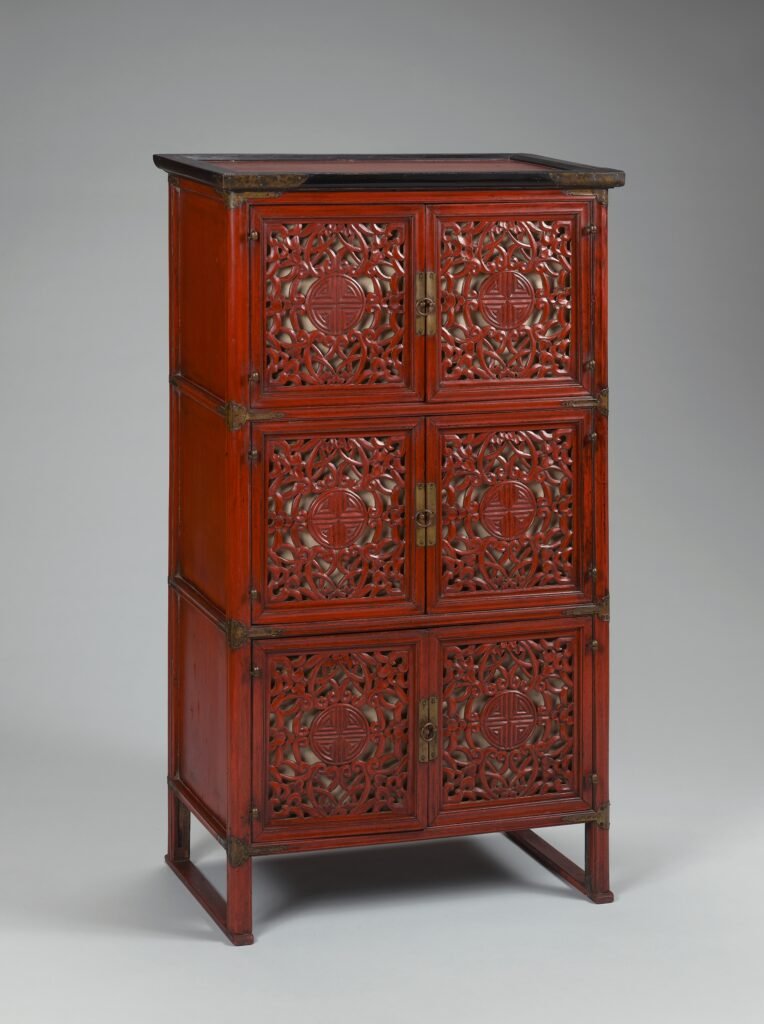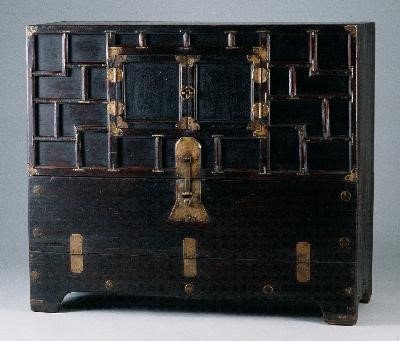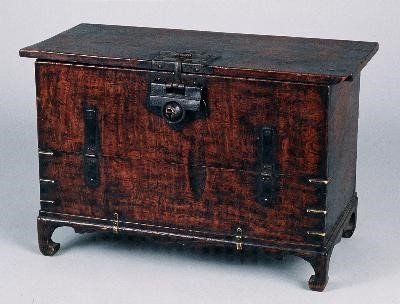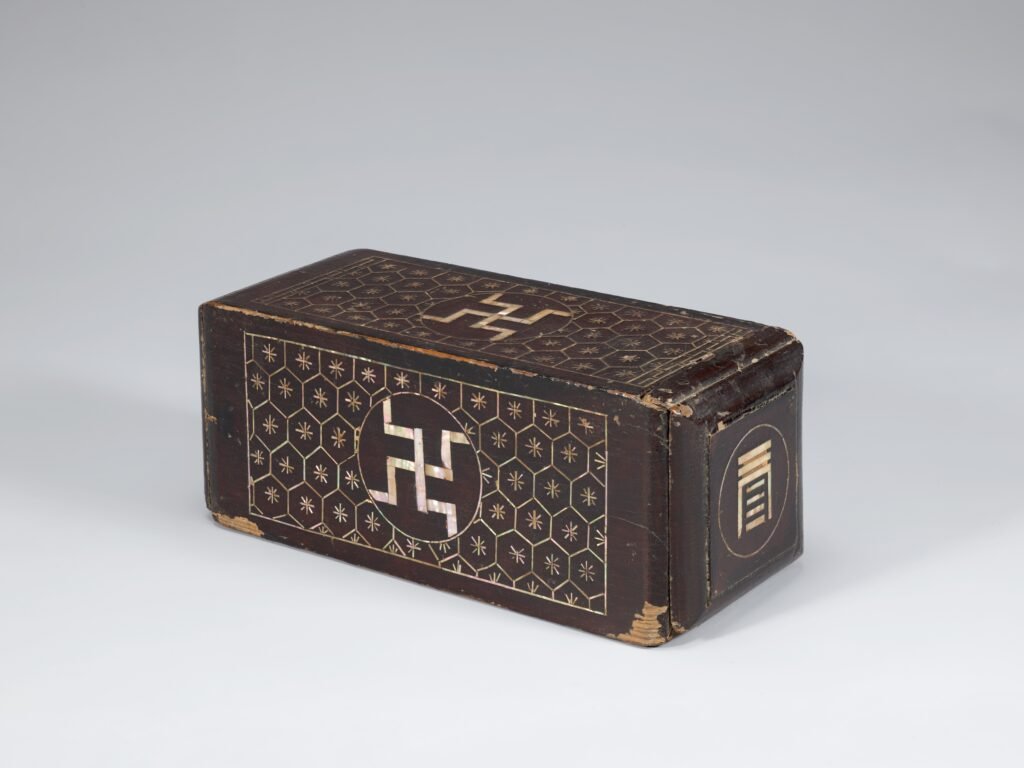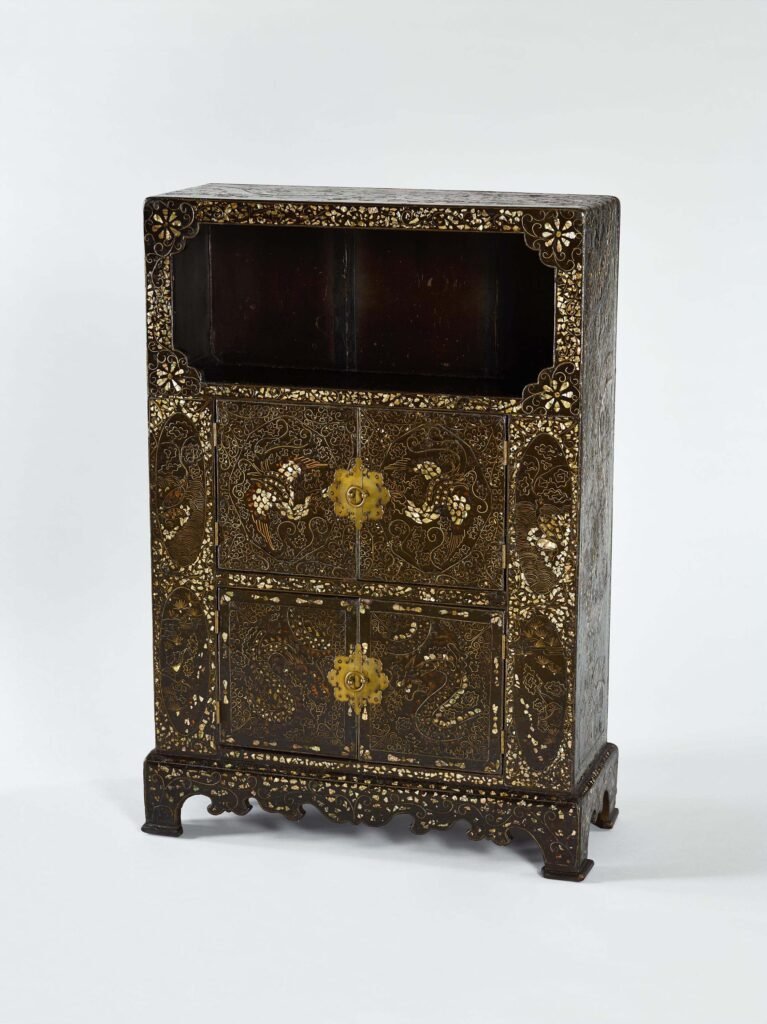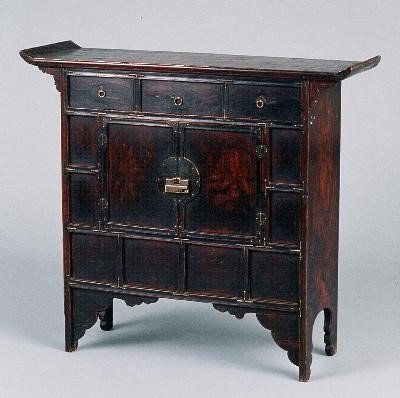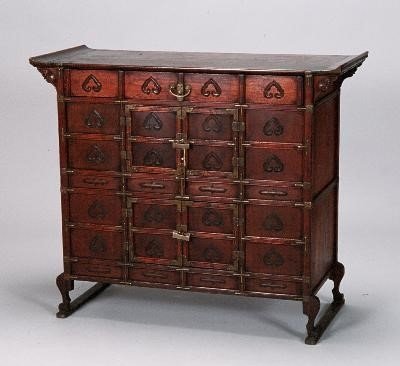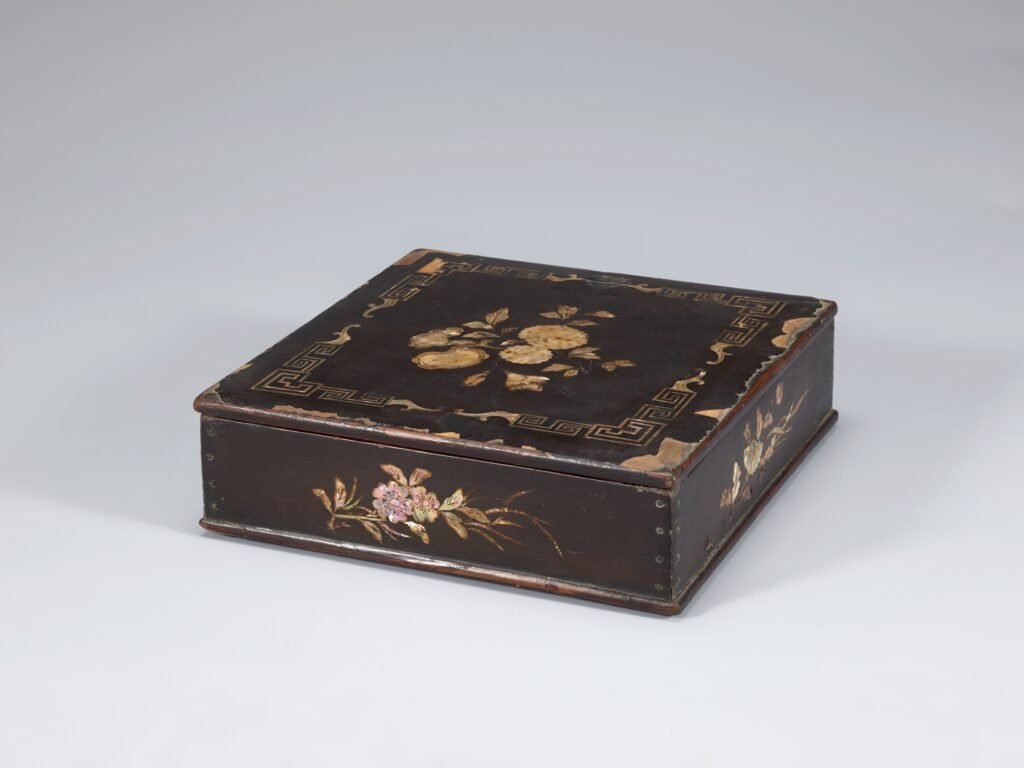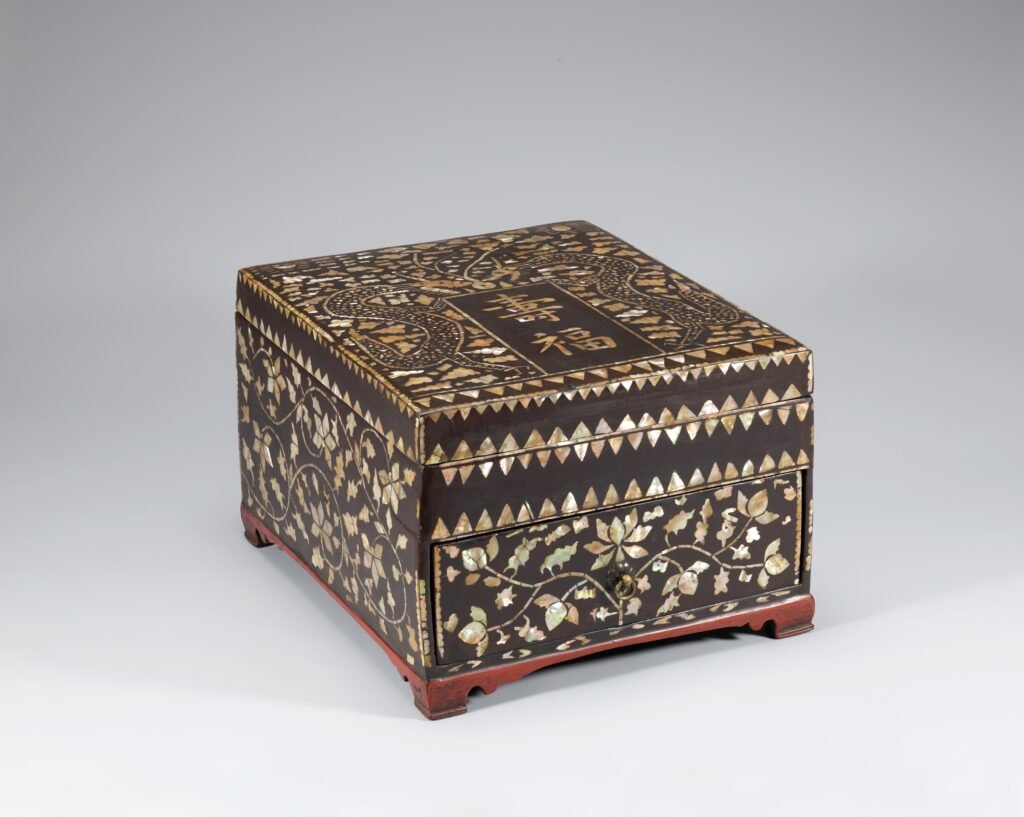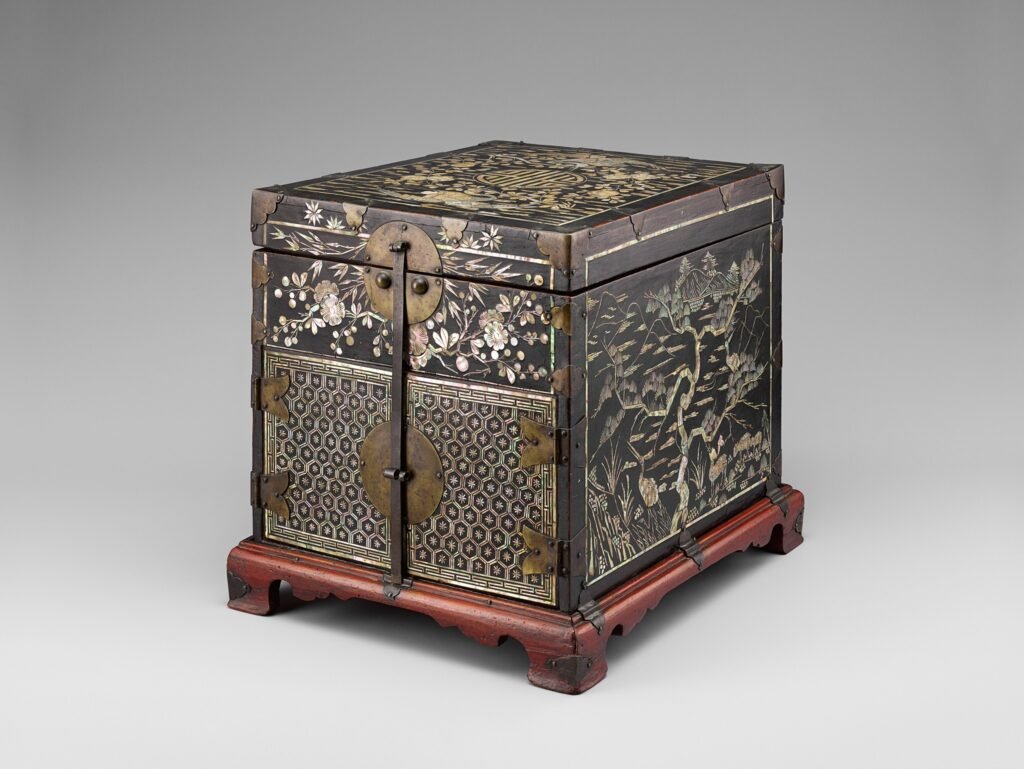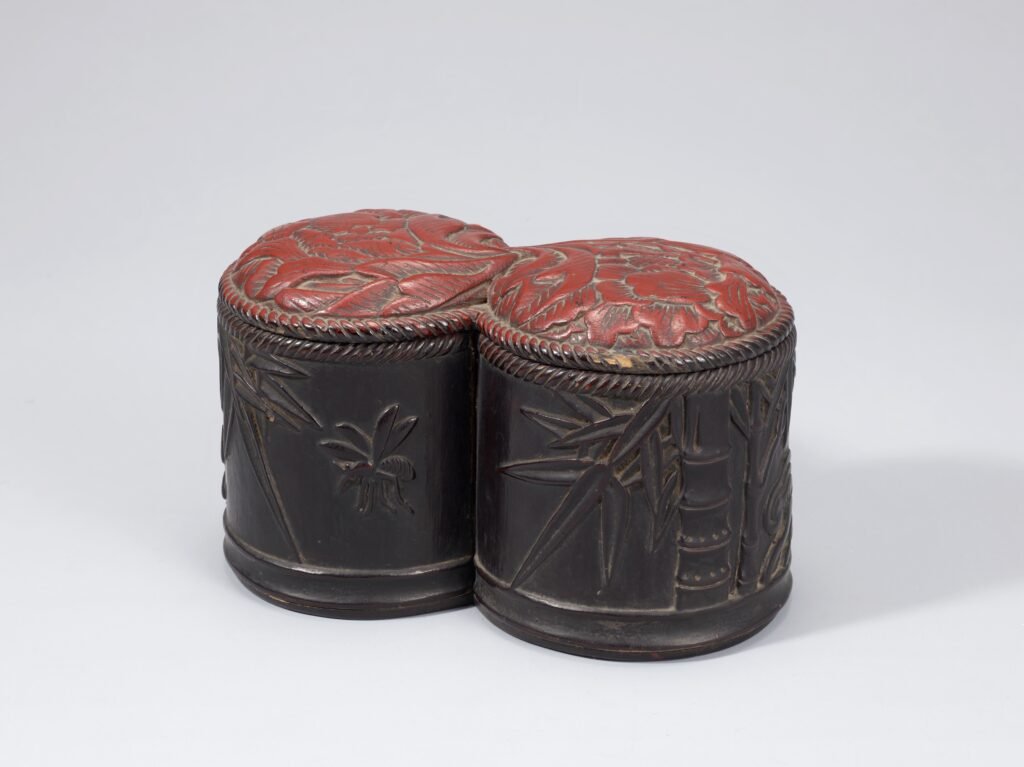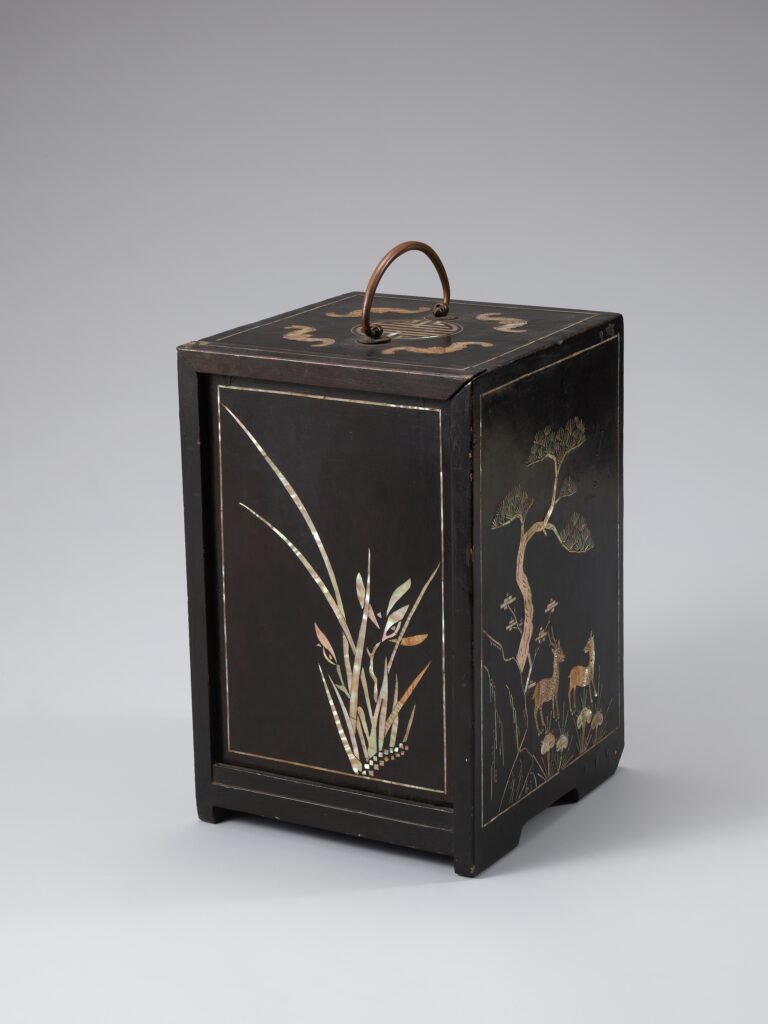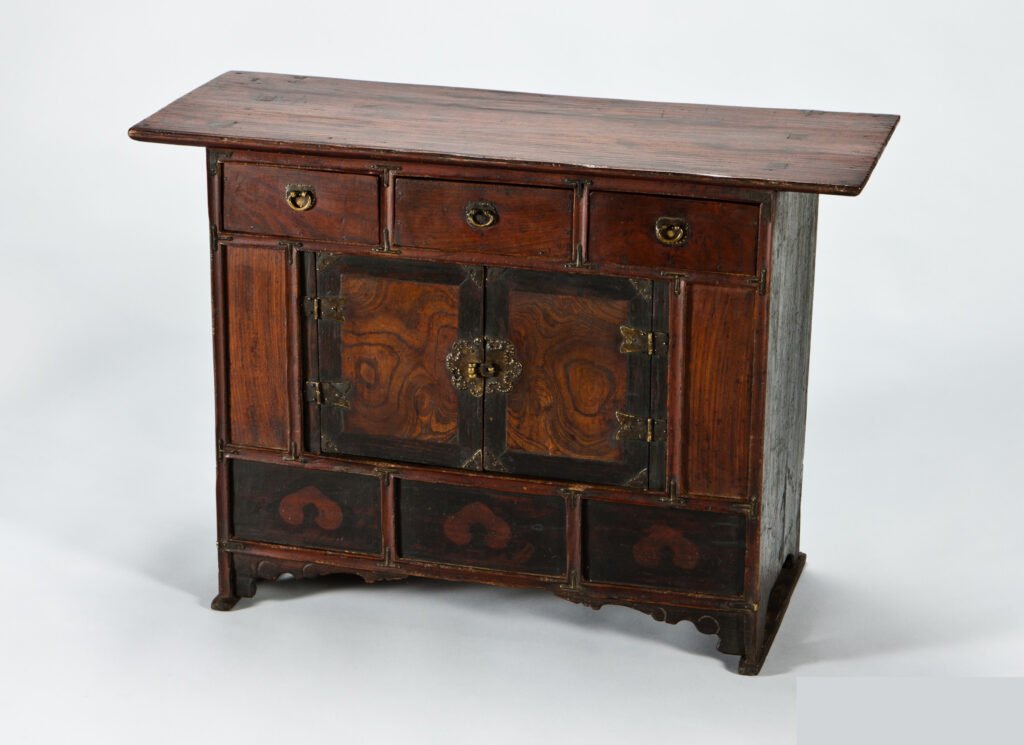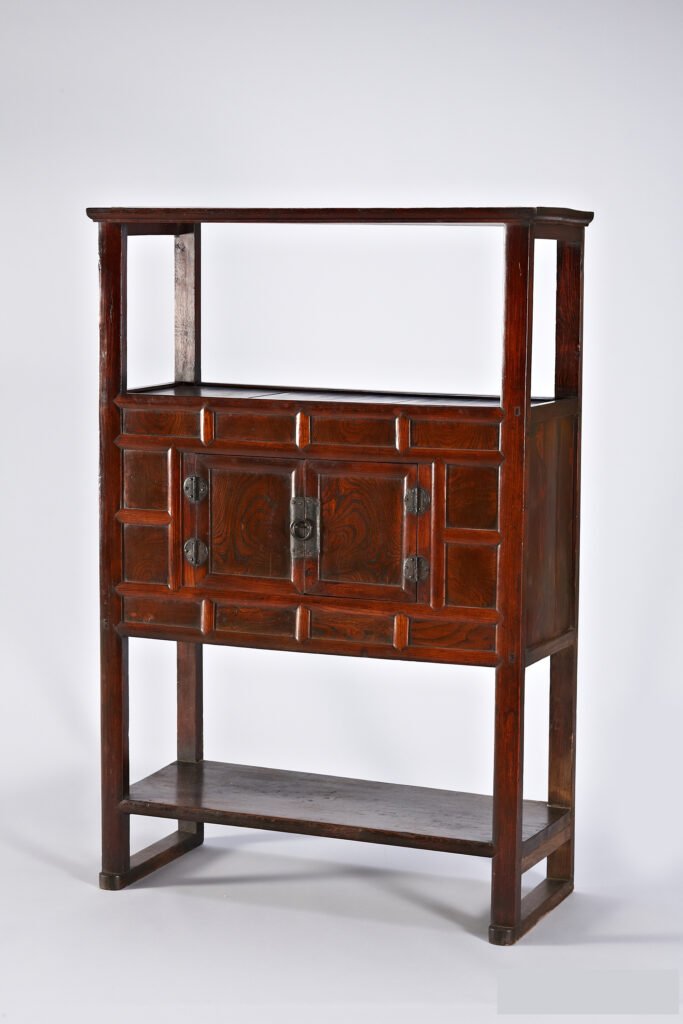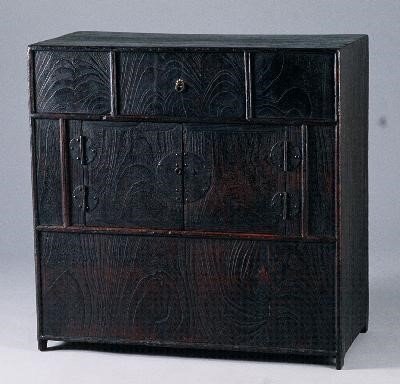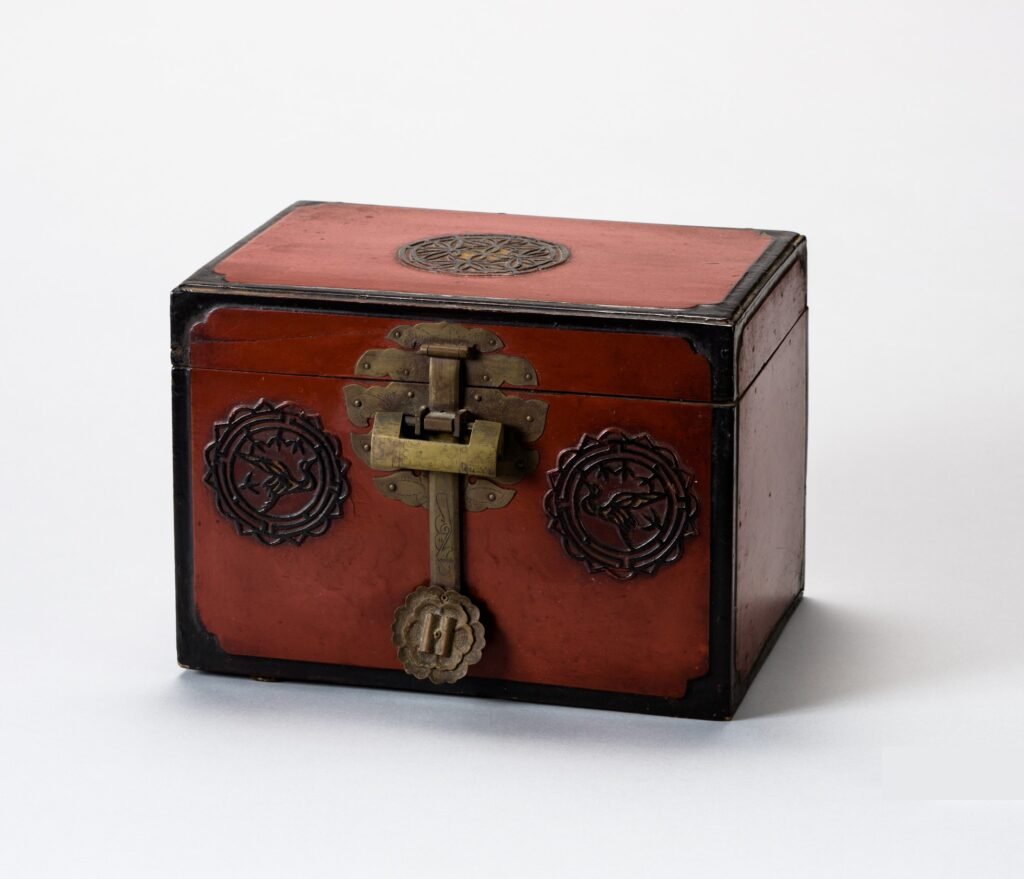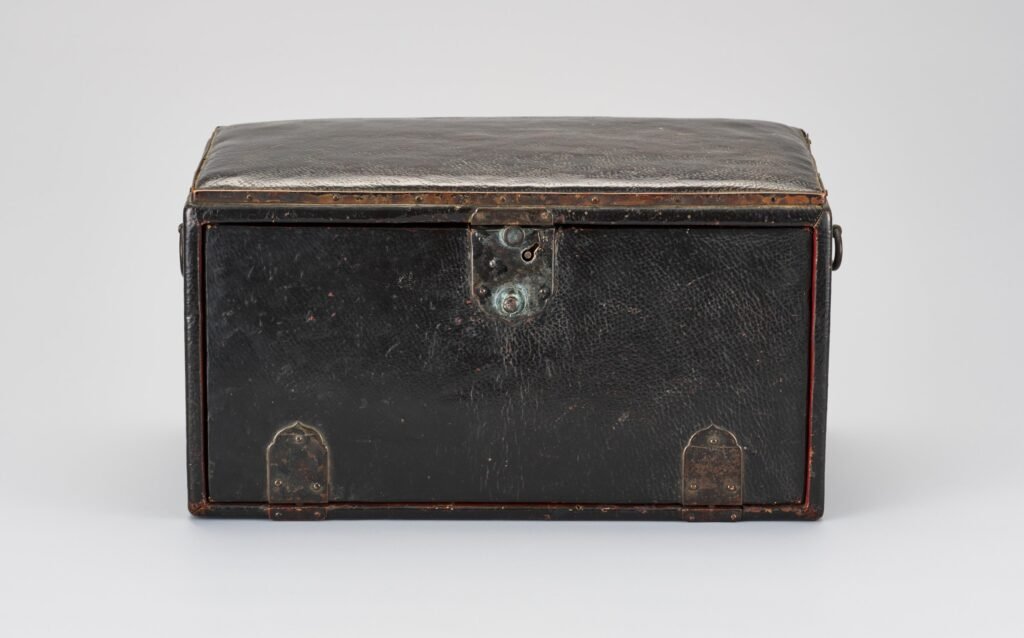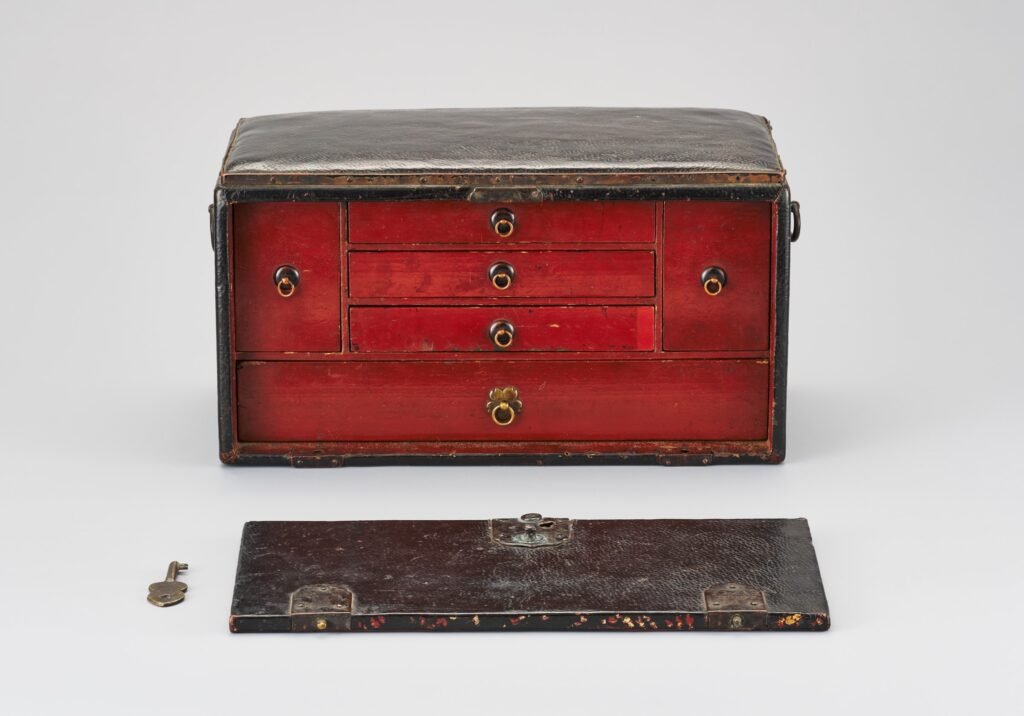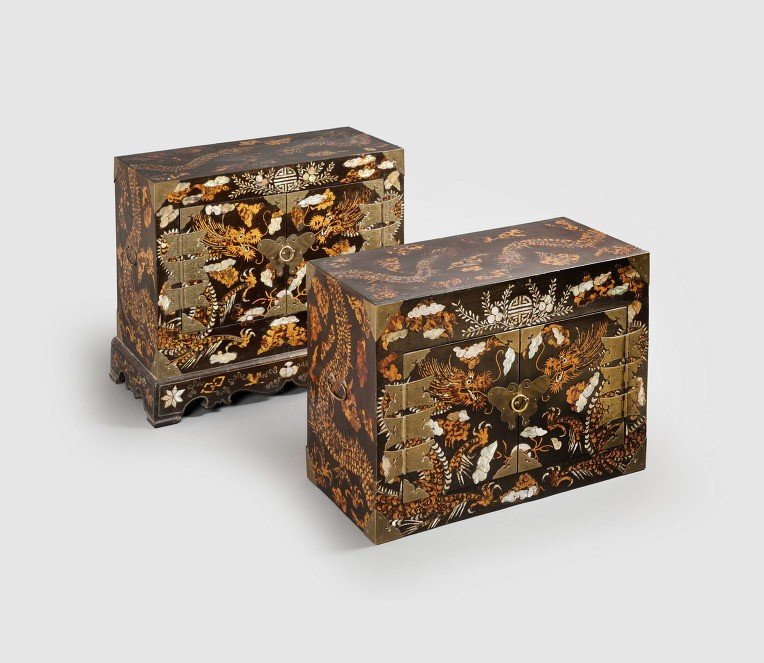 NATIONAL PALACE MUSEUM OF KOREA.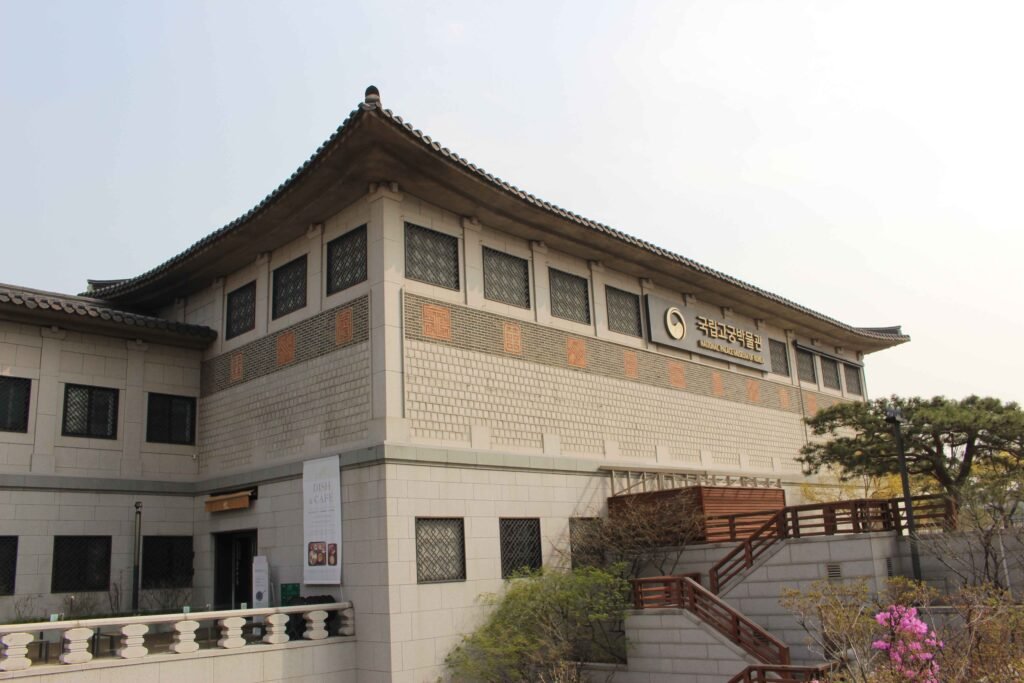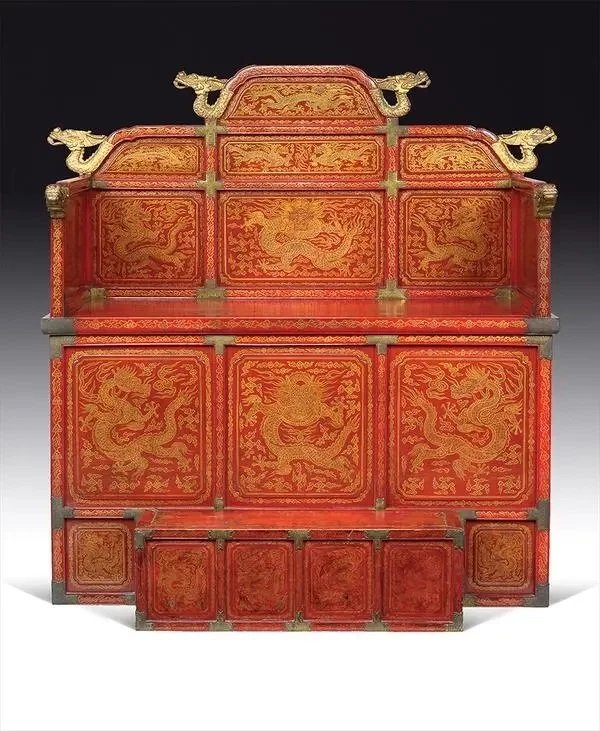 SOOKMYUNG WOMEN'S UNIVERSITY, SEOUL.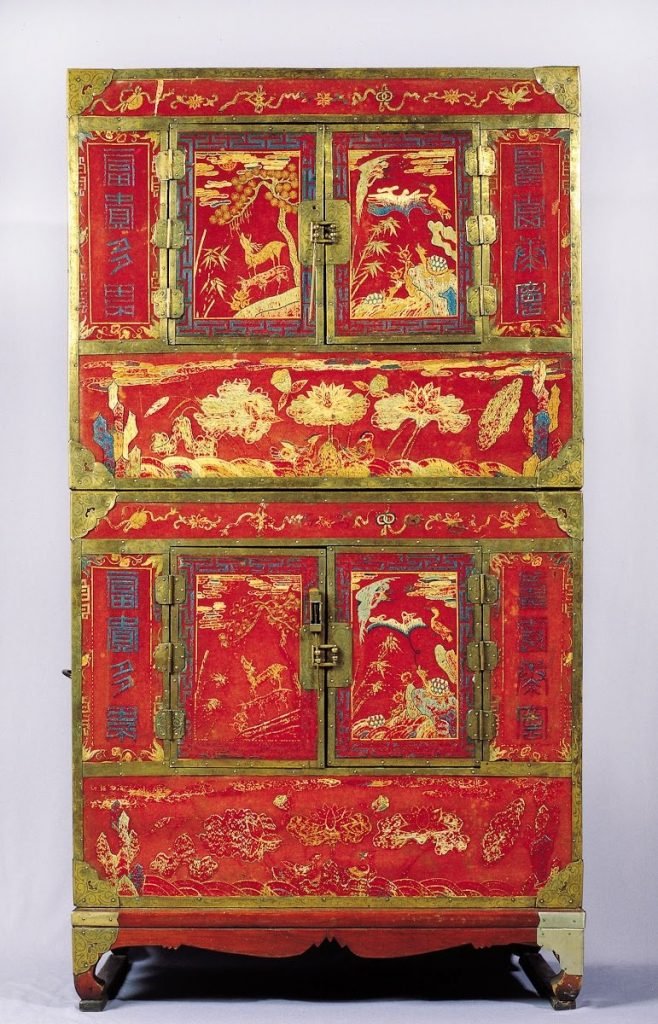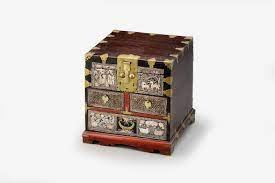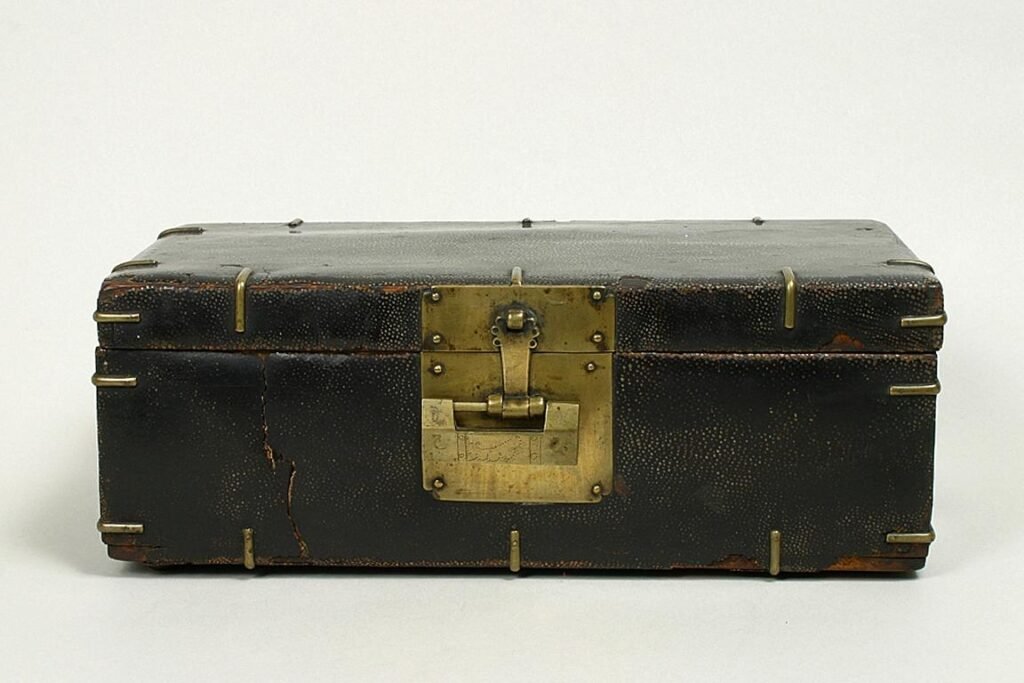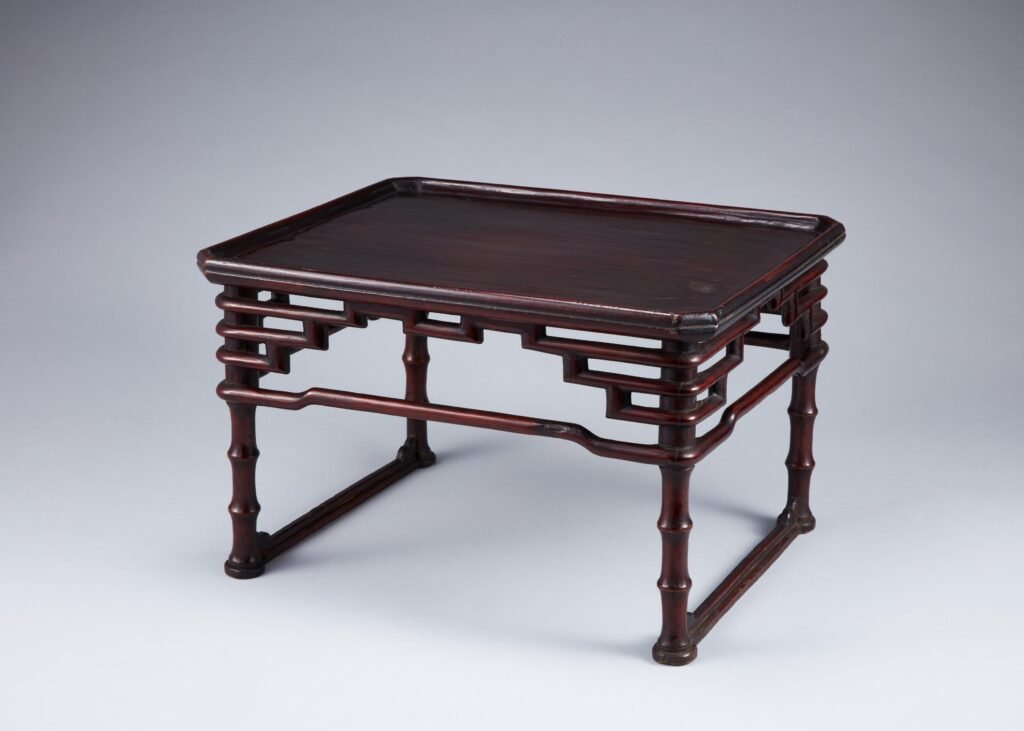 LINKS: Korean Symbols of Wishes
The Past and Present of Korean Embroidery- Sookmyung Women's University Museum
GYEONGGI PROVINCE MUSEUM.
GyeongGi Provincial Museum has six permanent exhibition spaces and one special exhibition space. Permanent exhibition halls include a hall of GyeongGi-do history, as well as halls for archaeology, art, documentary materials, folk customs, and a hall for donated relics. Each exhibition space describes the history and culture of Korea, including GyeongGi-do, through a variety of artifacts, including porcelain, literature, costumes excavated from ancient tombs, calligraphic paintings, and folk crafts.
Link: Gyeonggi Province Museum.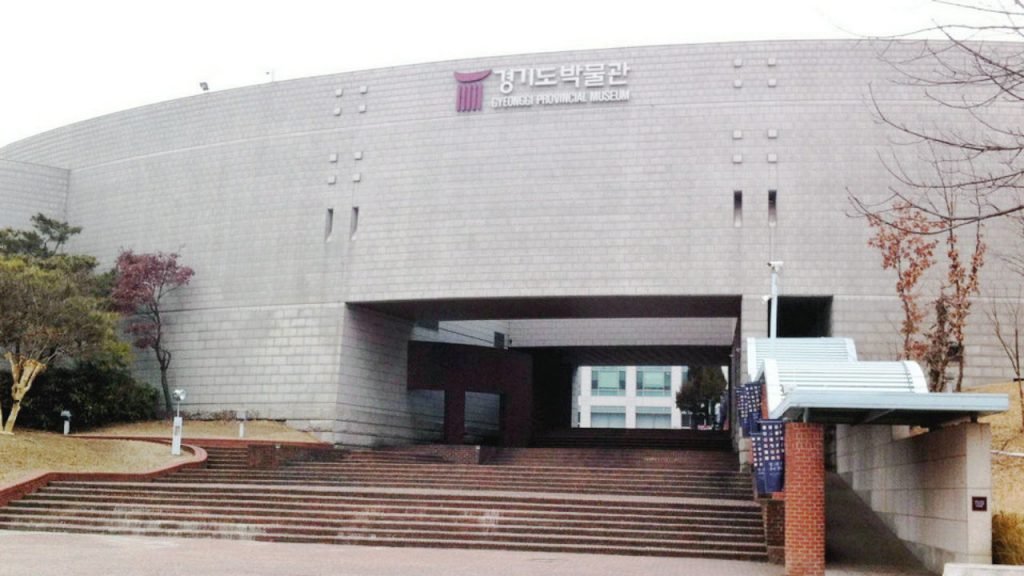 In the style of Baekgol Soban, the entire soban, made of pine, was painted with vermilion. The top plate has 12 angles, resembling a Hojokban (虎足盤). The top plate is adorned with two phoenixes, their wings outstretched. Surrounding the beacon fire and the frame, it is finished with two twisted copper wires and a Taegeuk pattern crafted from fish skin. On the lower side of the top plate, a floral pattern was placed, along with a Taegeuk pattern made from fish skin and a Bagua pattern. This piece dates back to the late 19th century, with dimensions of H 41,4 cm and a diameter of 65 cm.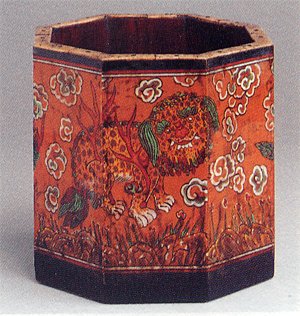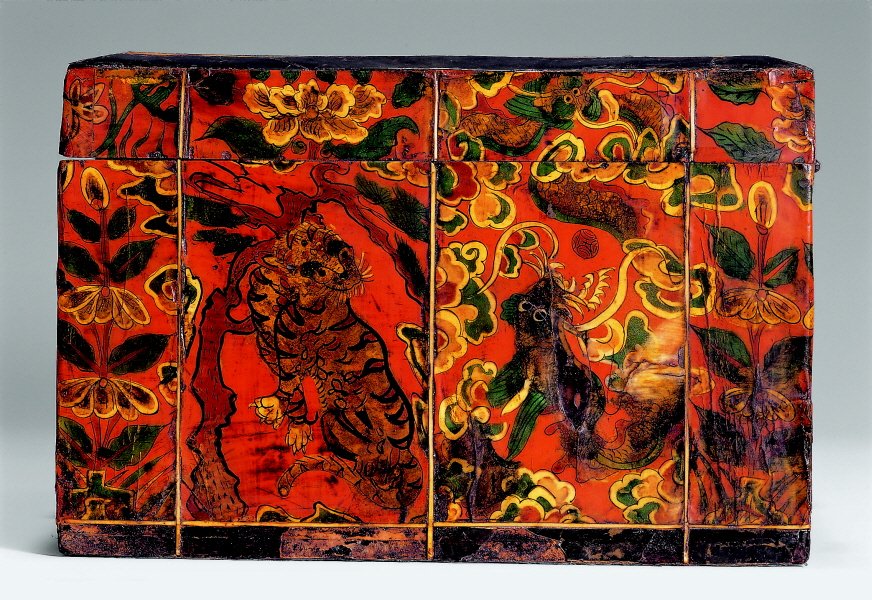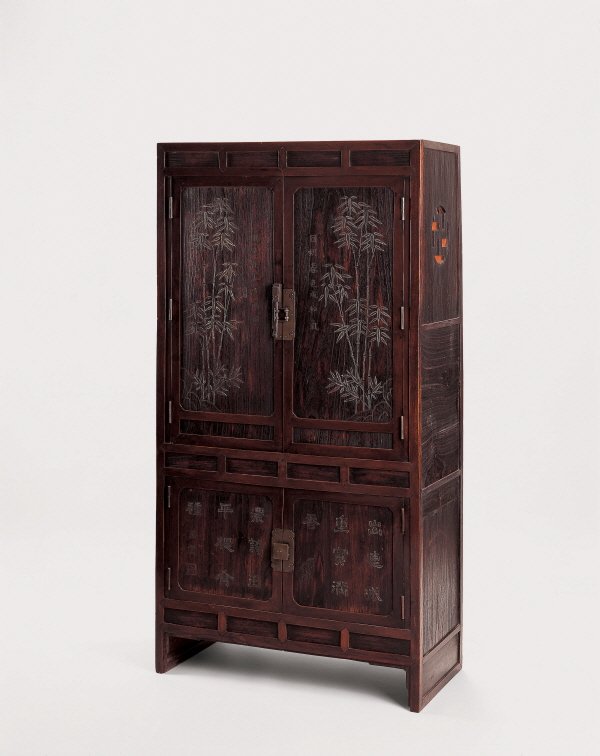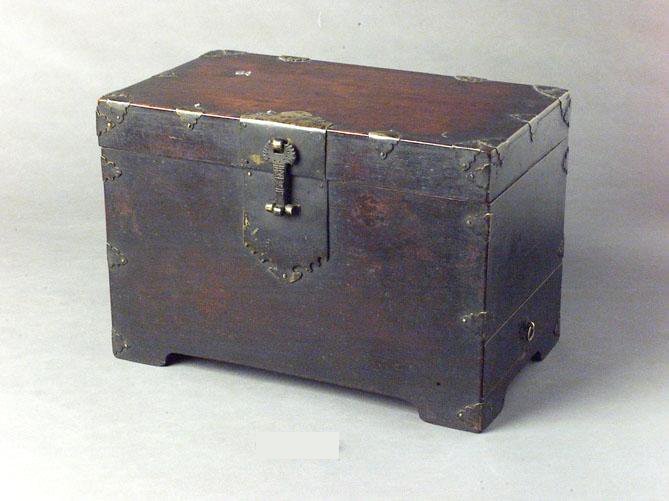 SEOUL MUSEUM OF HISTORY.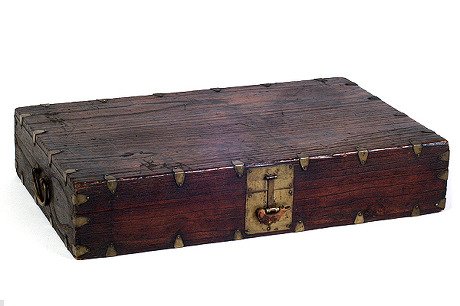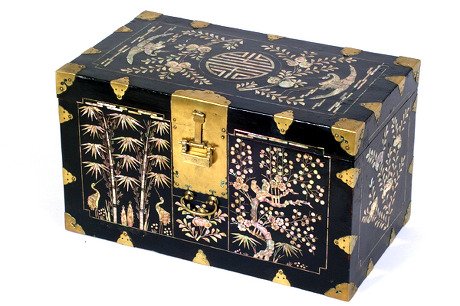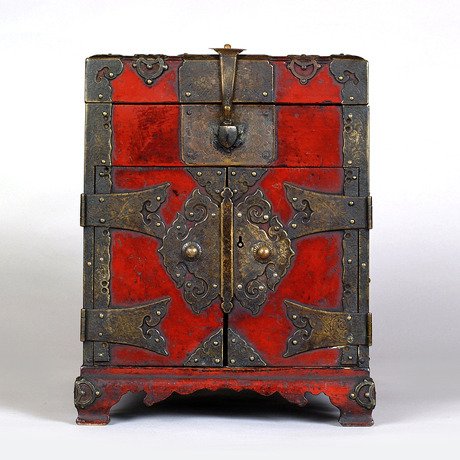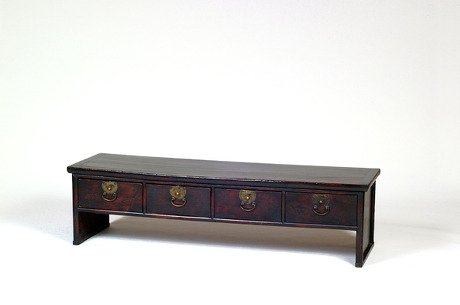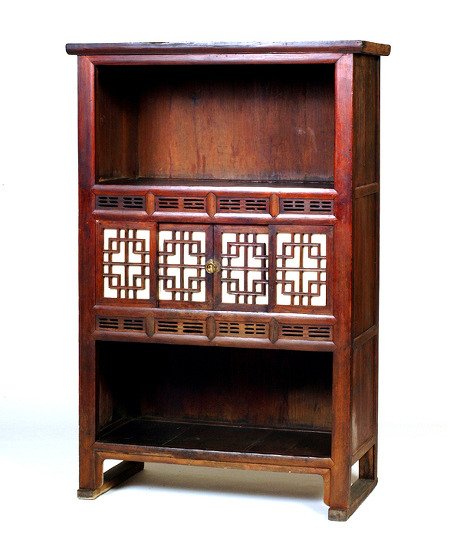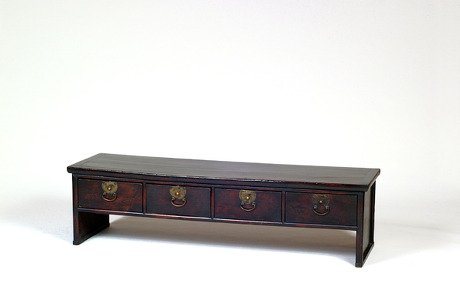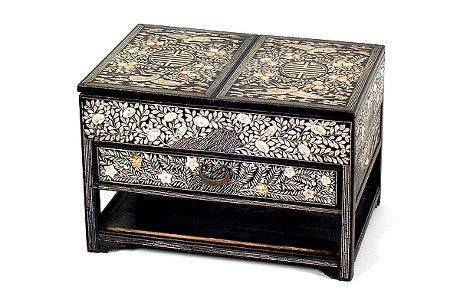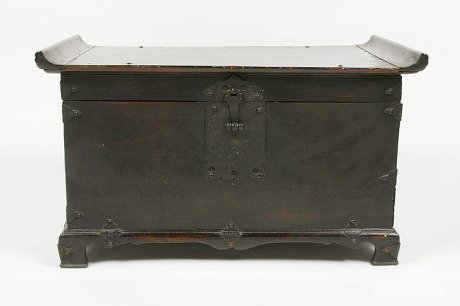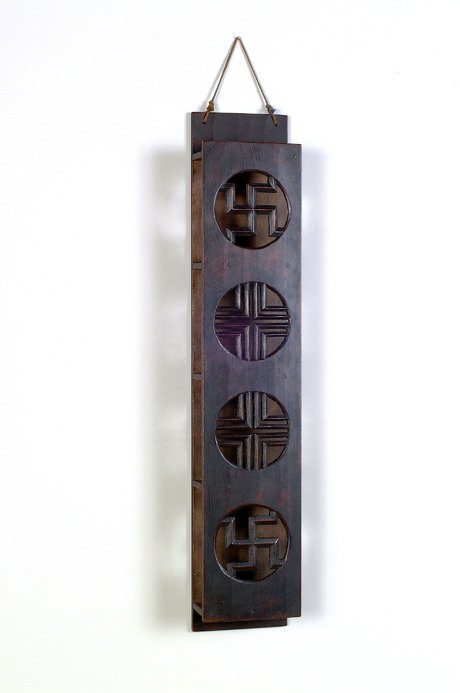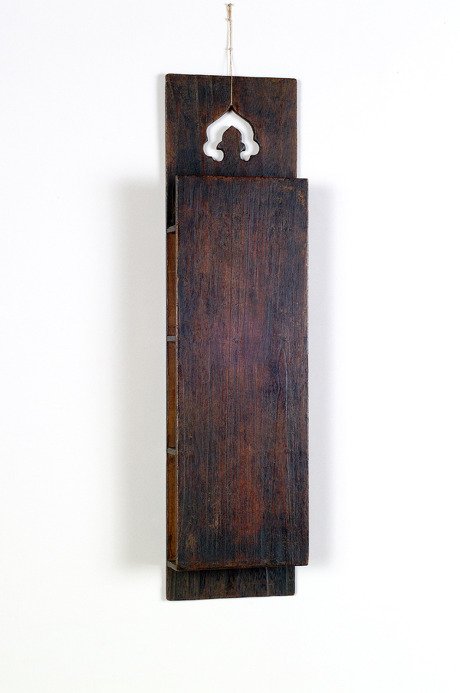 NATIONAL FOLK MUSEUM OF KOREA.
Excellent collection of scholar chests such as Mungap or stationary small chests and small desks.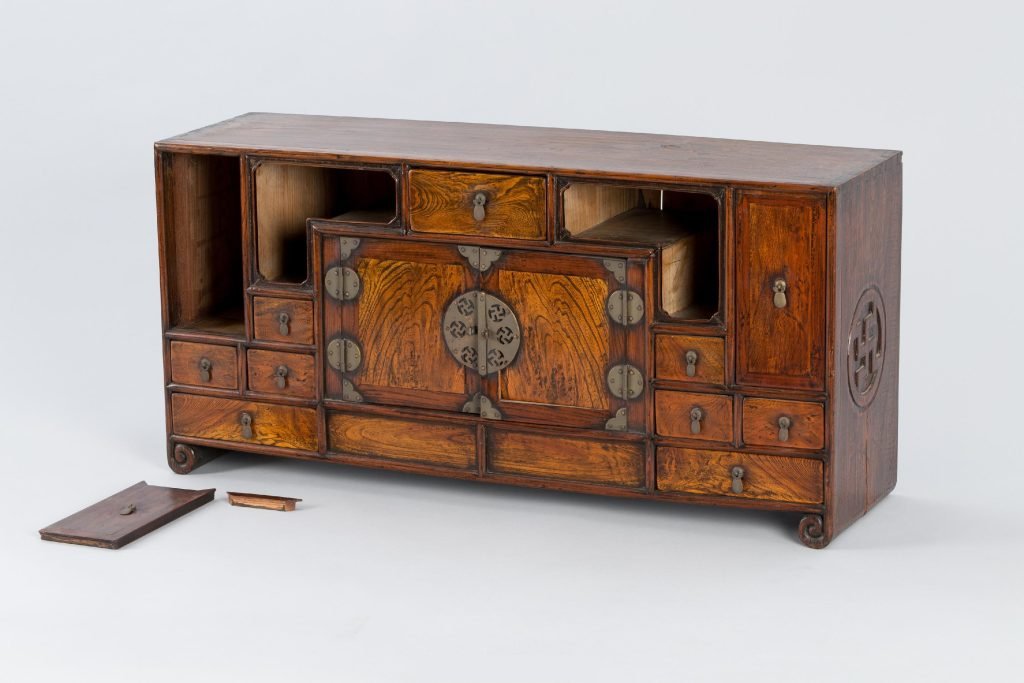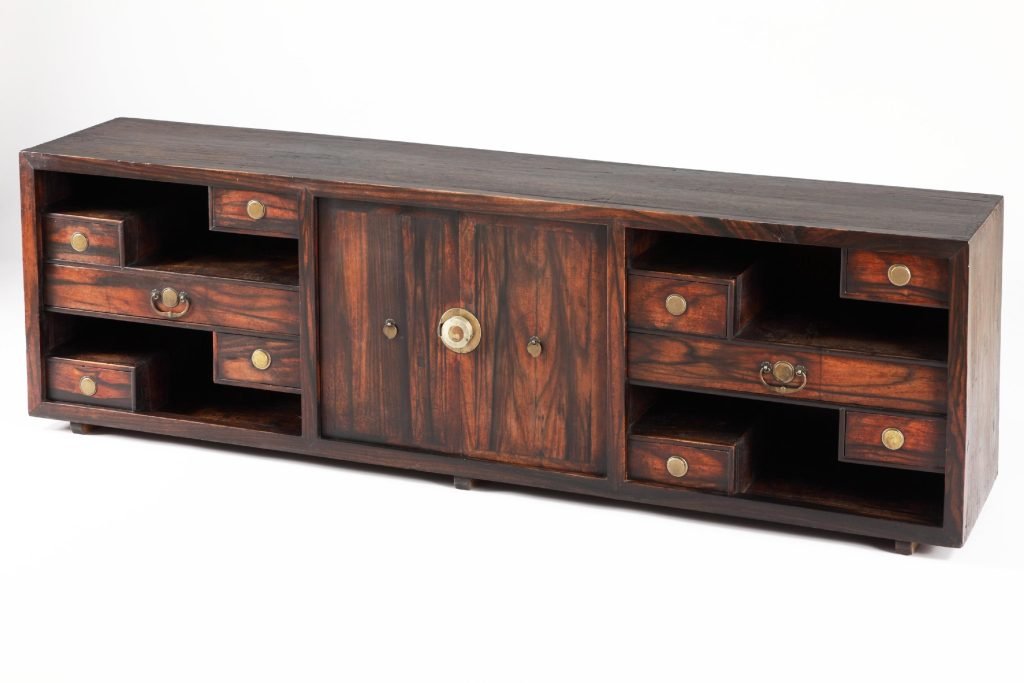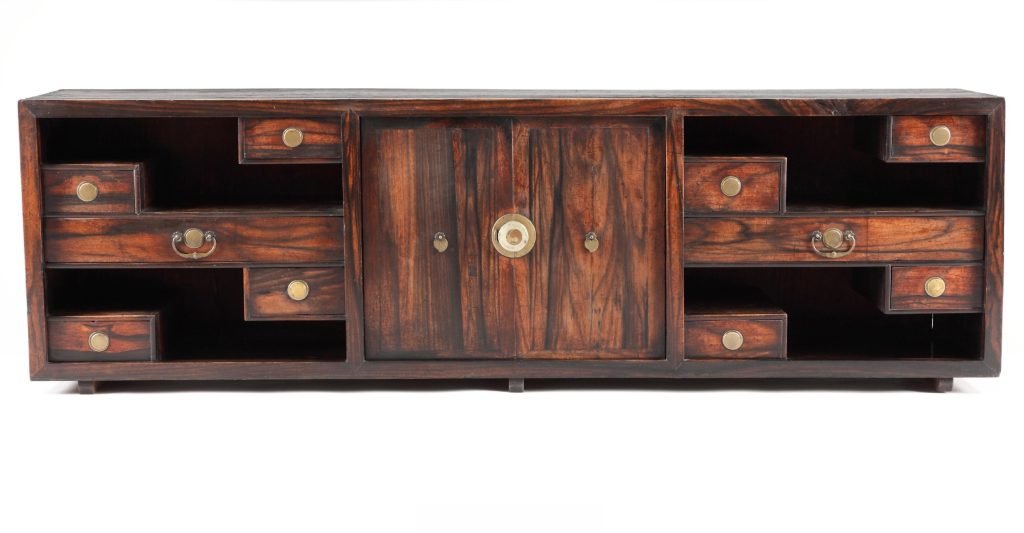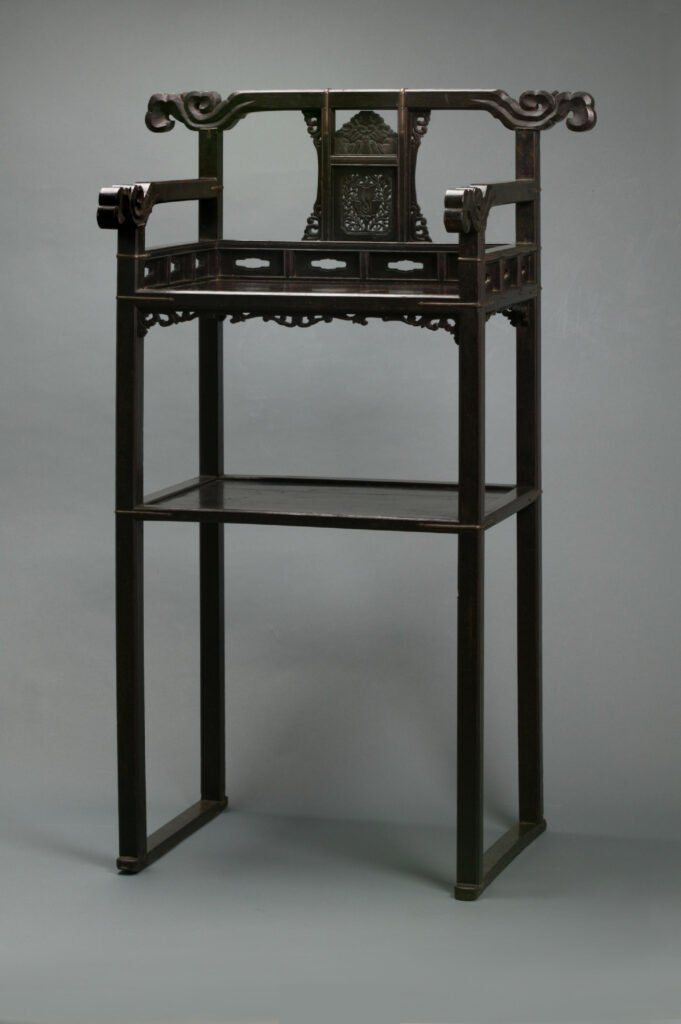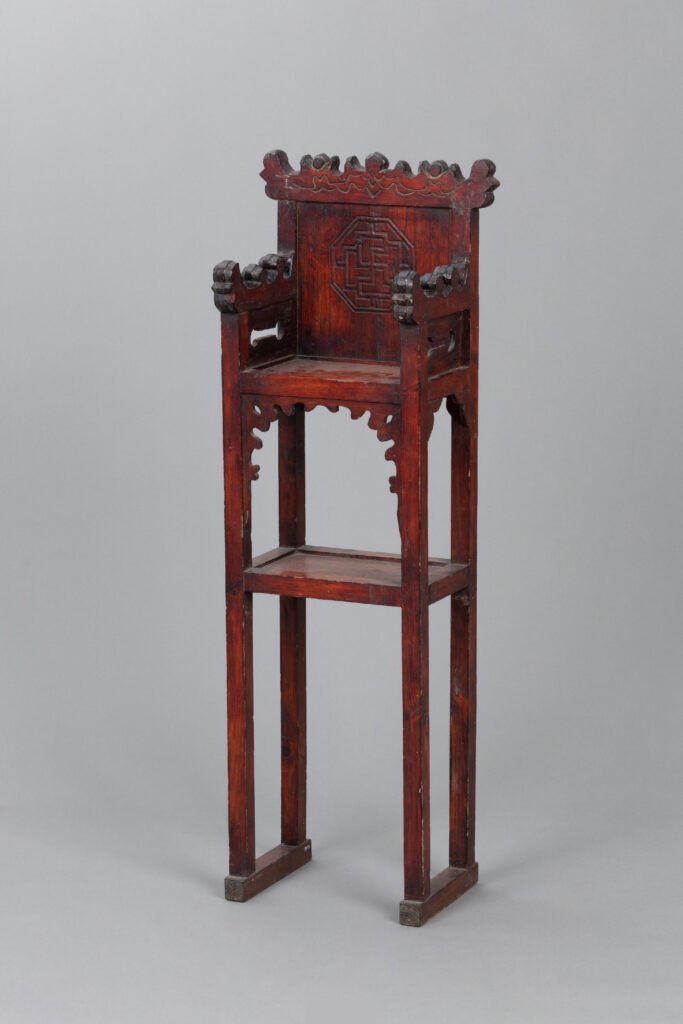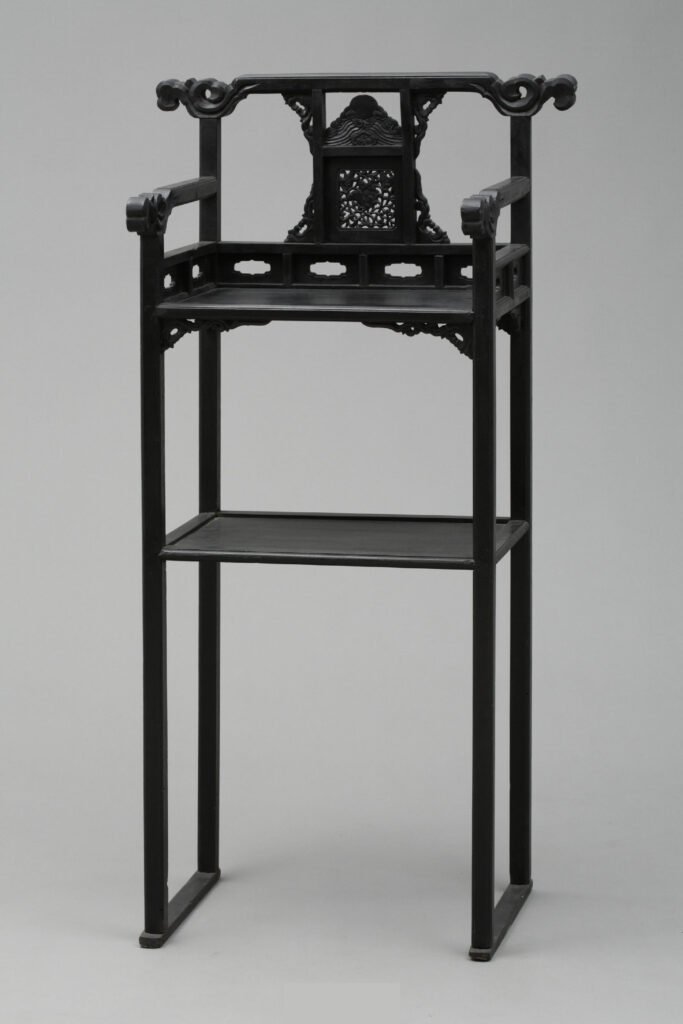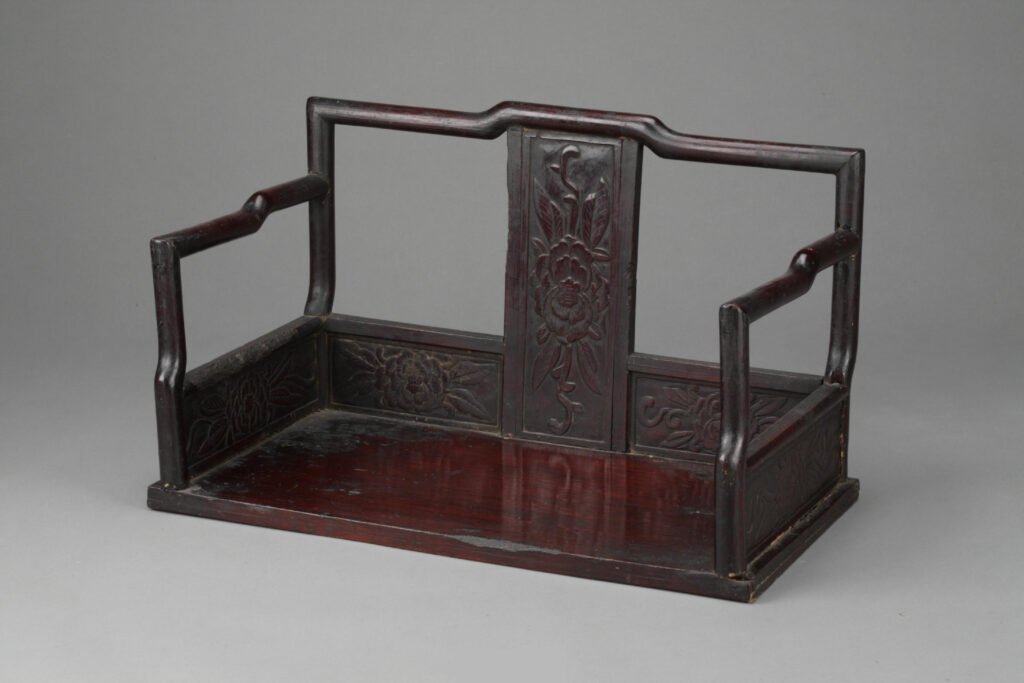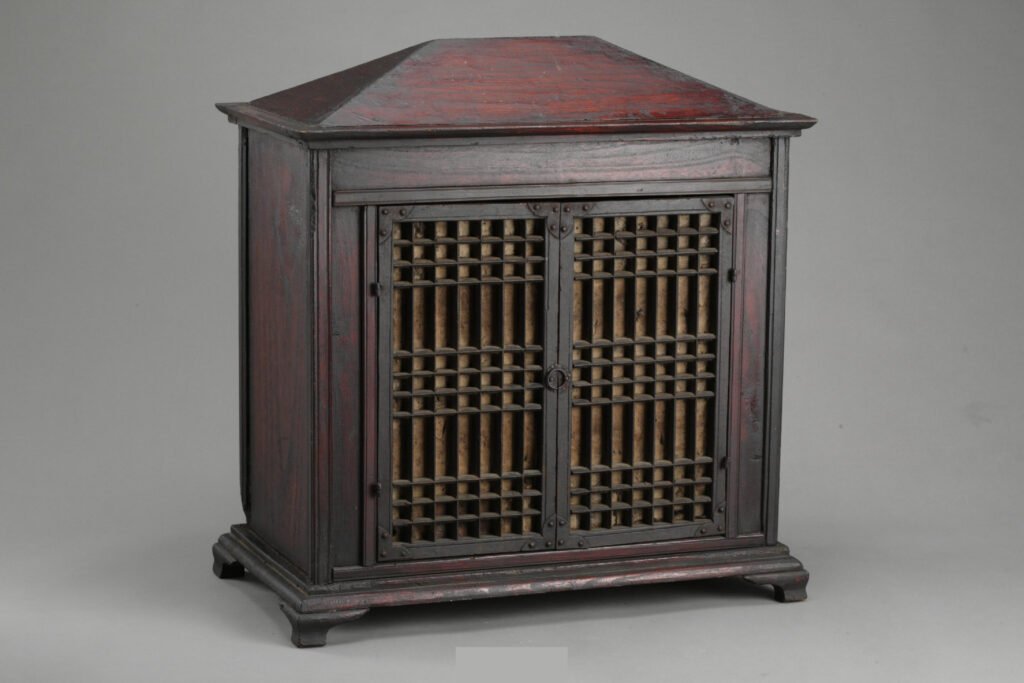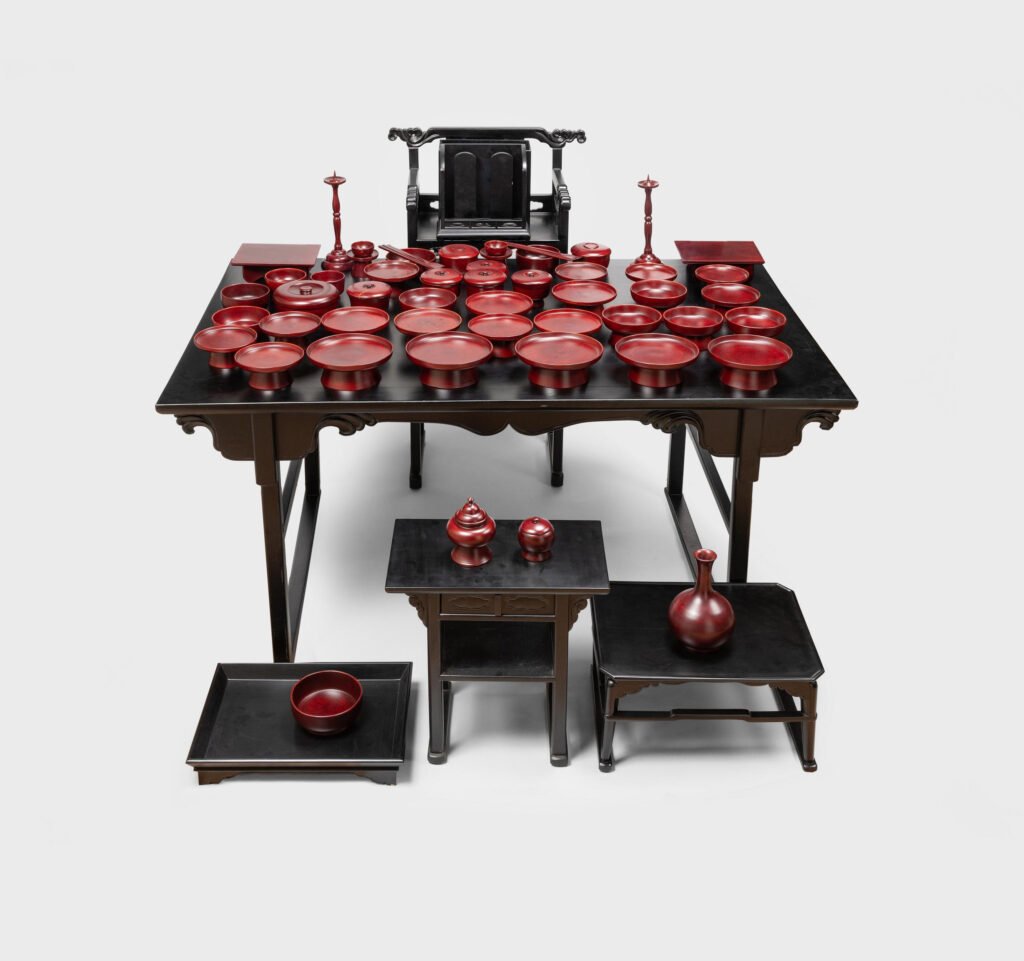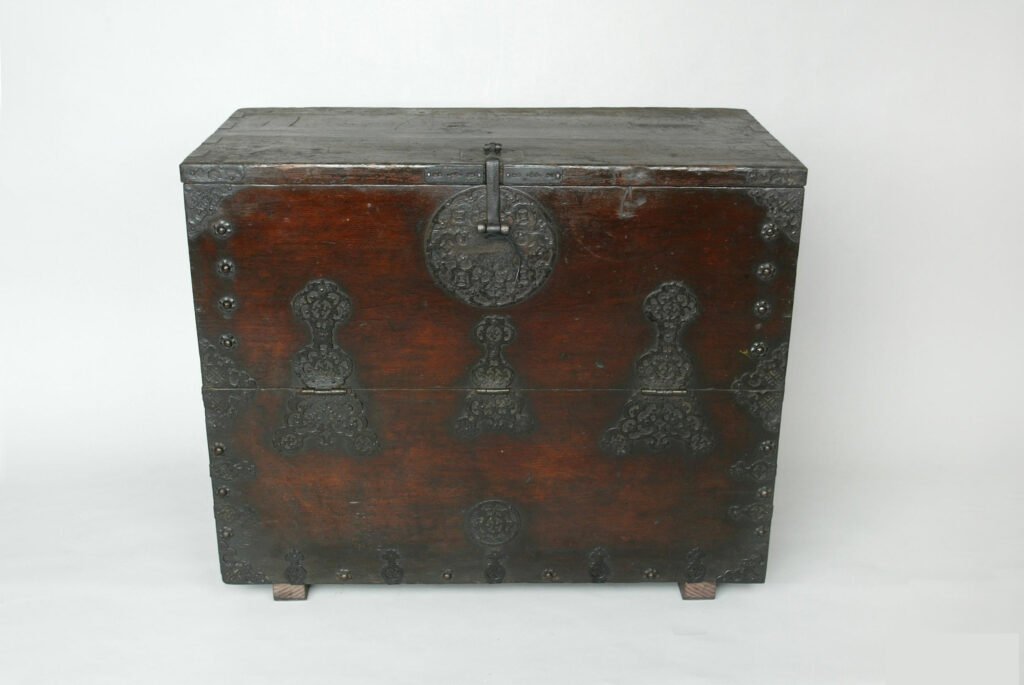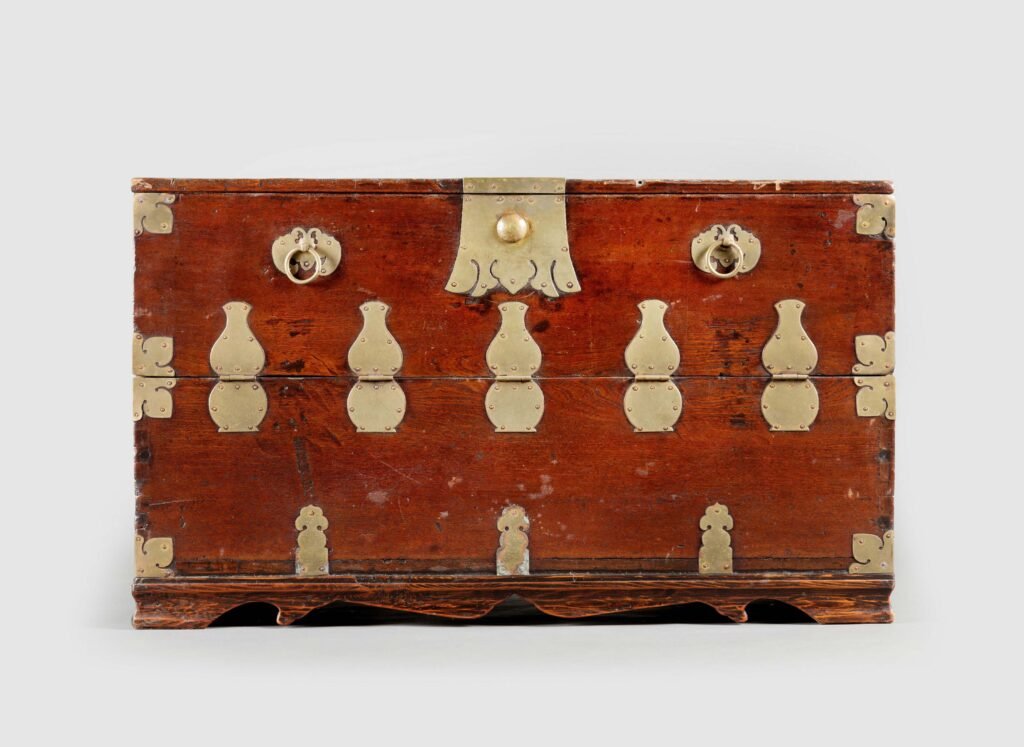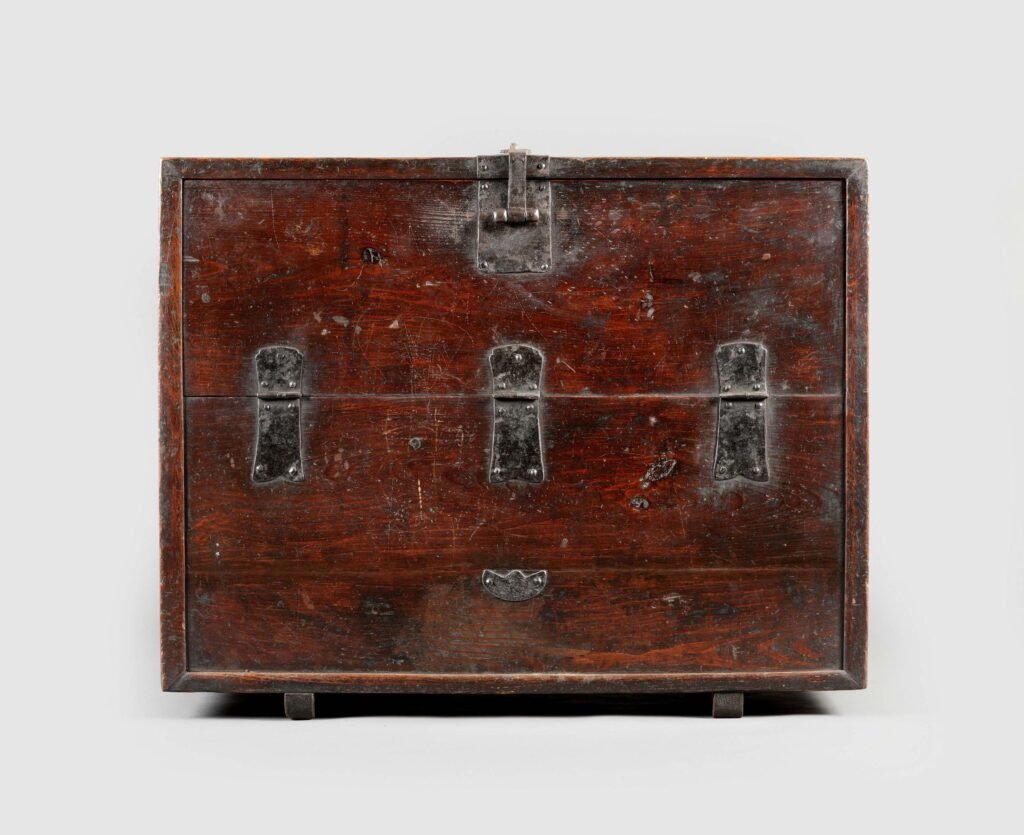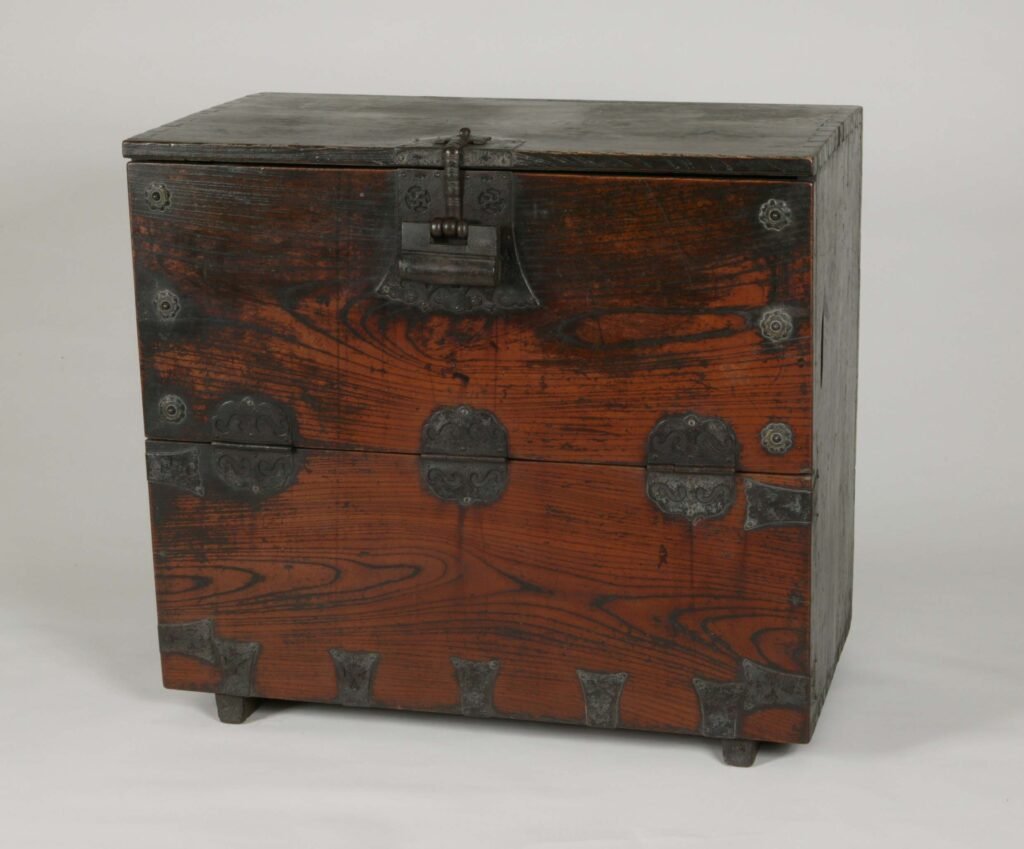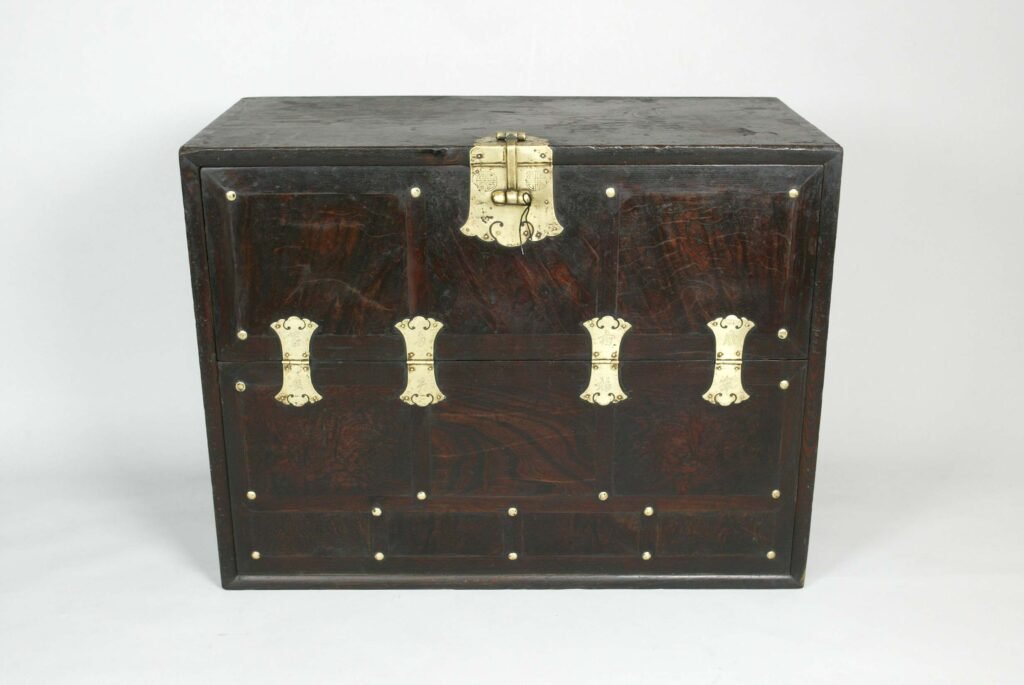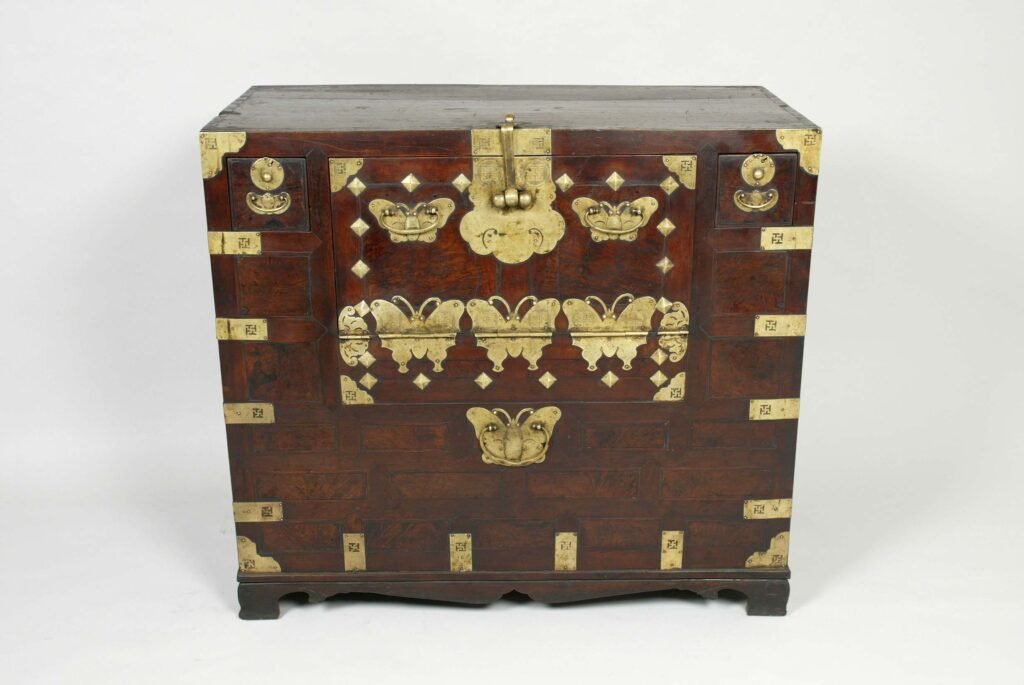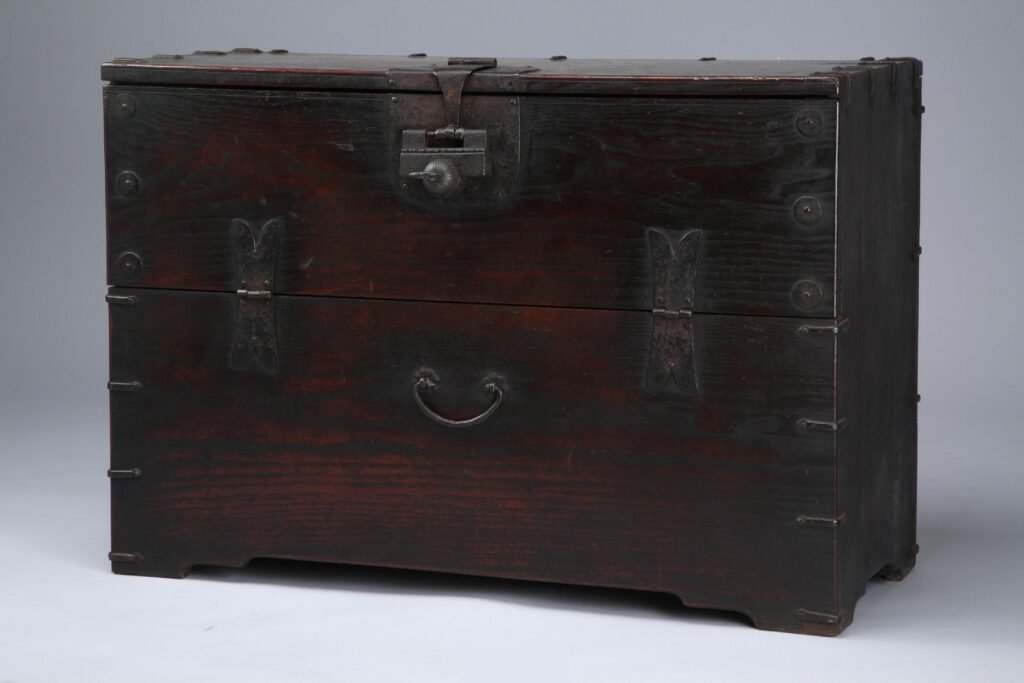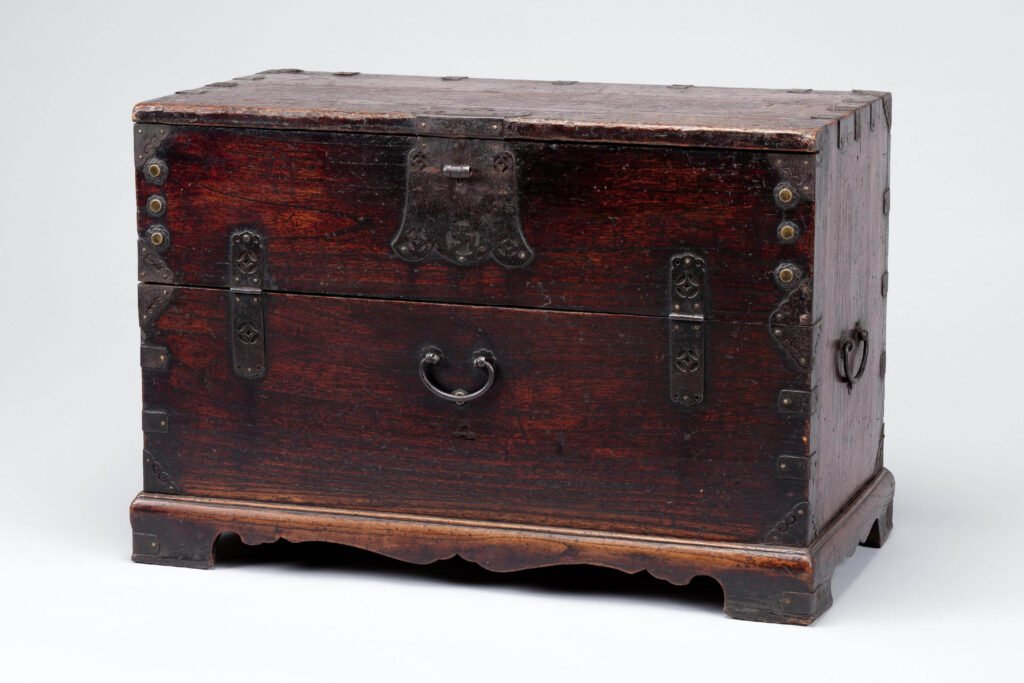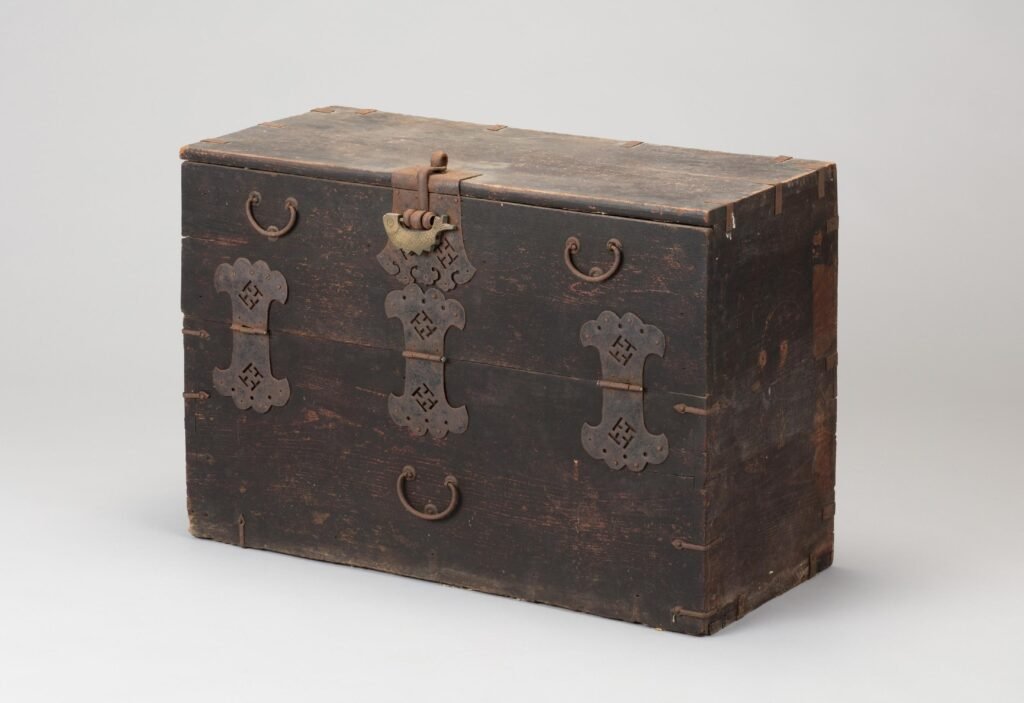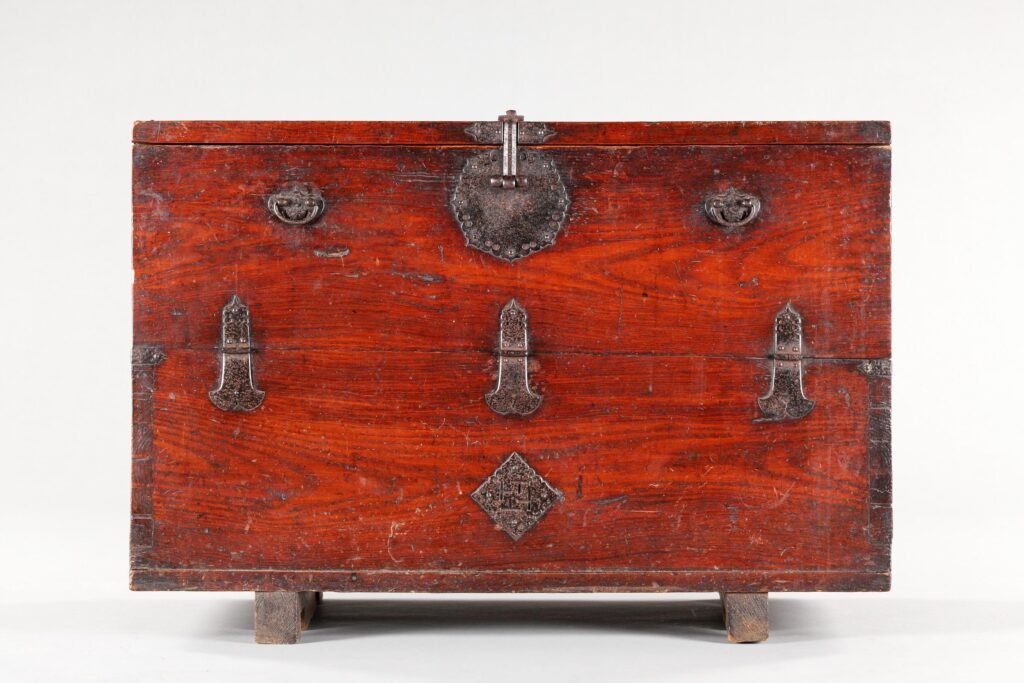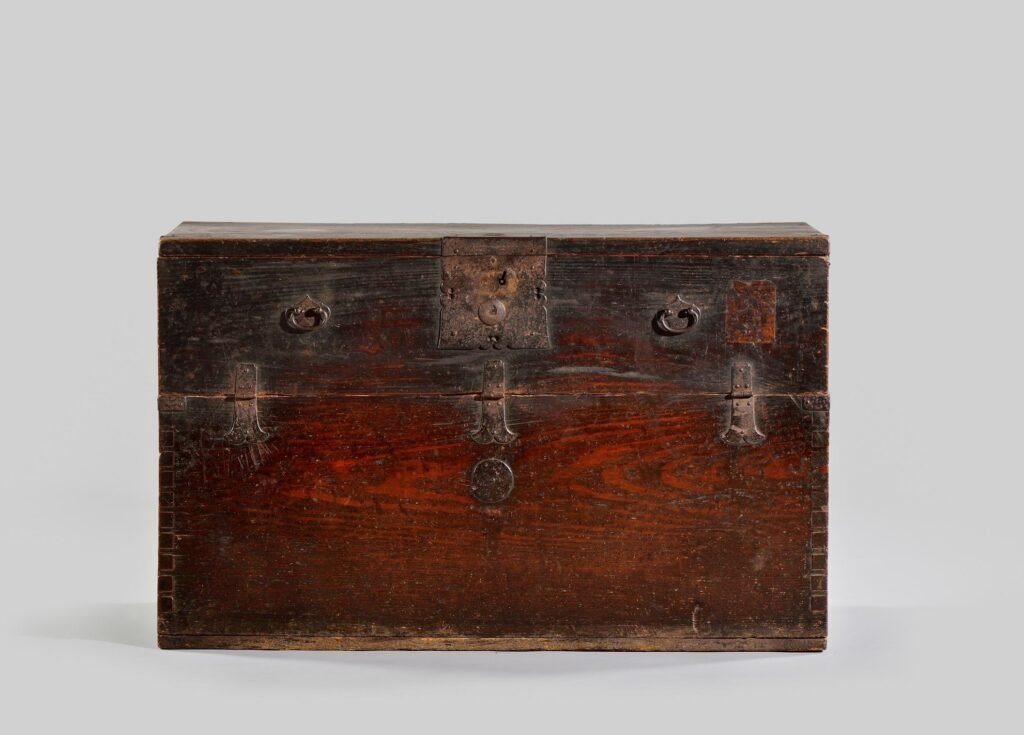 PAST EXHIBITION AT THE BONA JEWELRY MUSEUM.
192-10, Gwanhun-dong, Jongno-gu, Seoul, South Korea.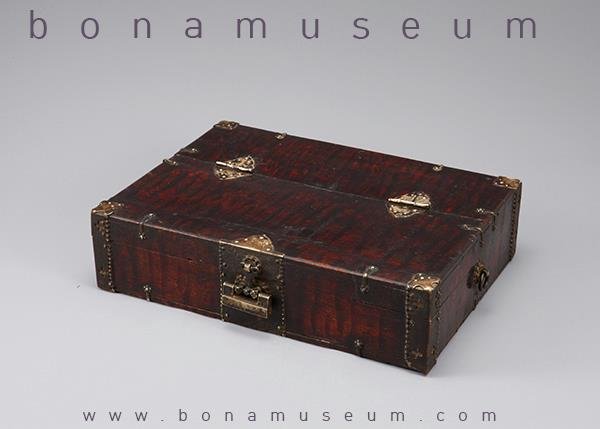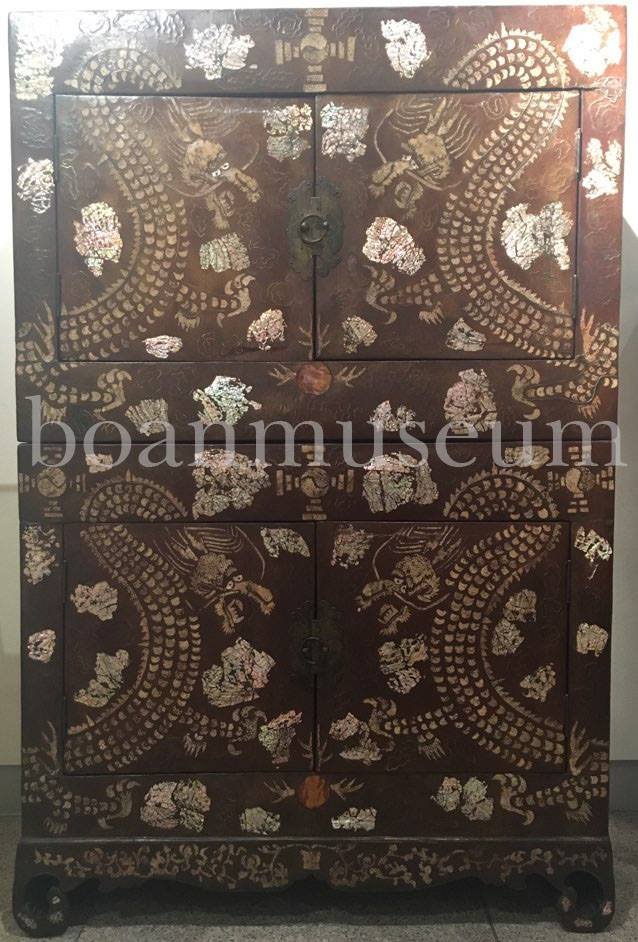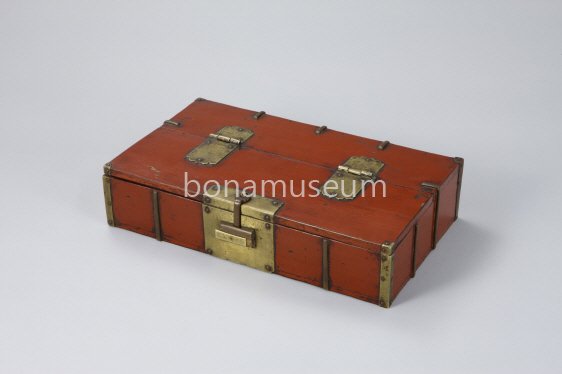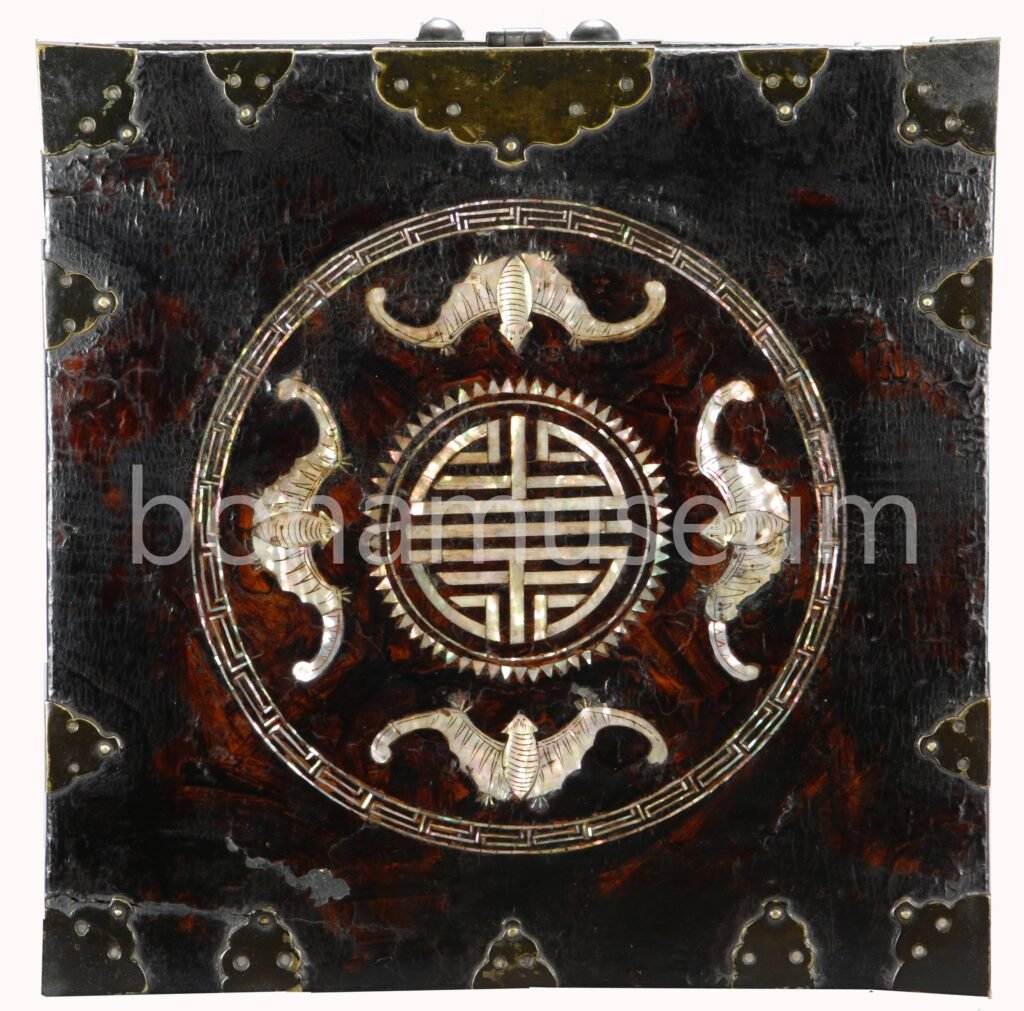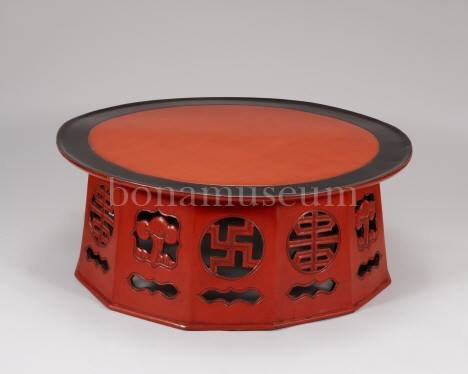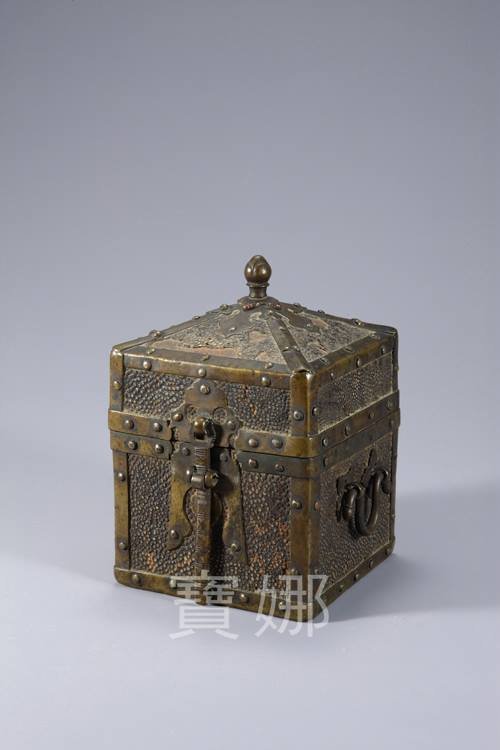 MUSEUMS IN GYEONGGI DO PROVINCE.
UNIVERSITIES MUSEUMS.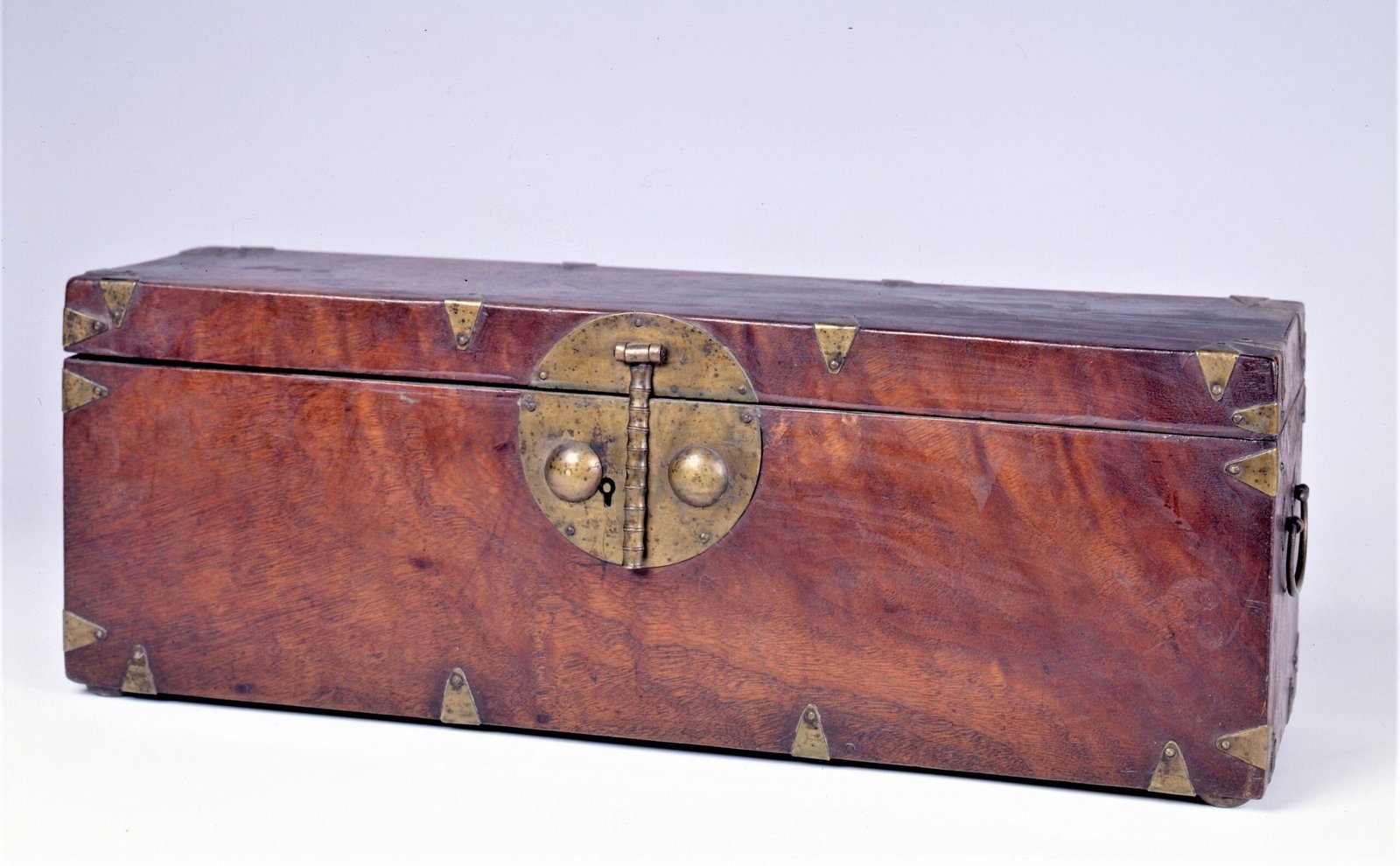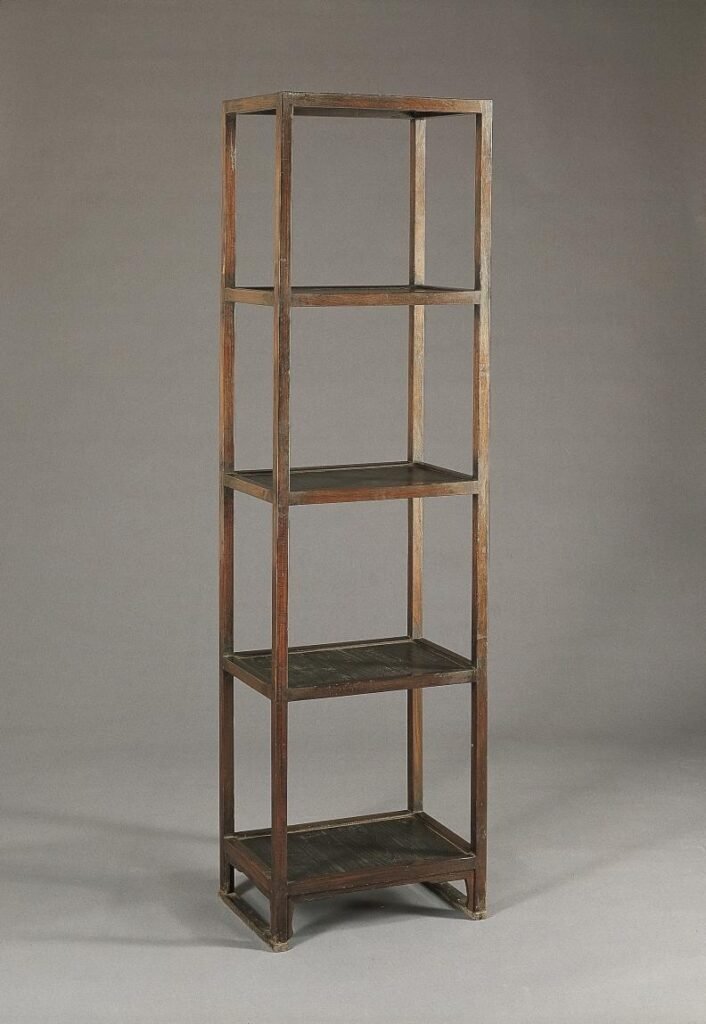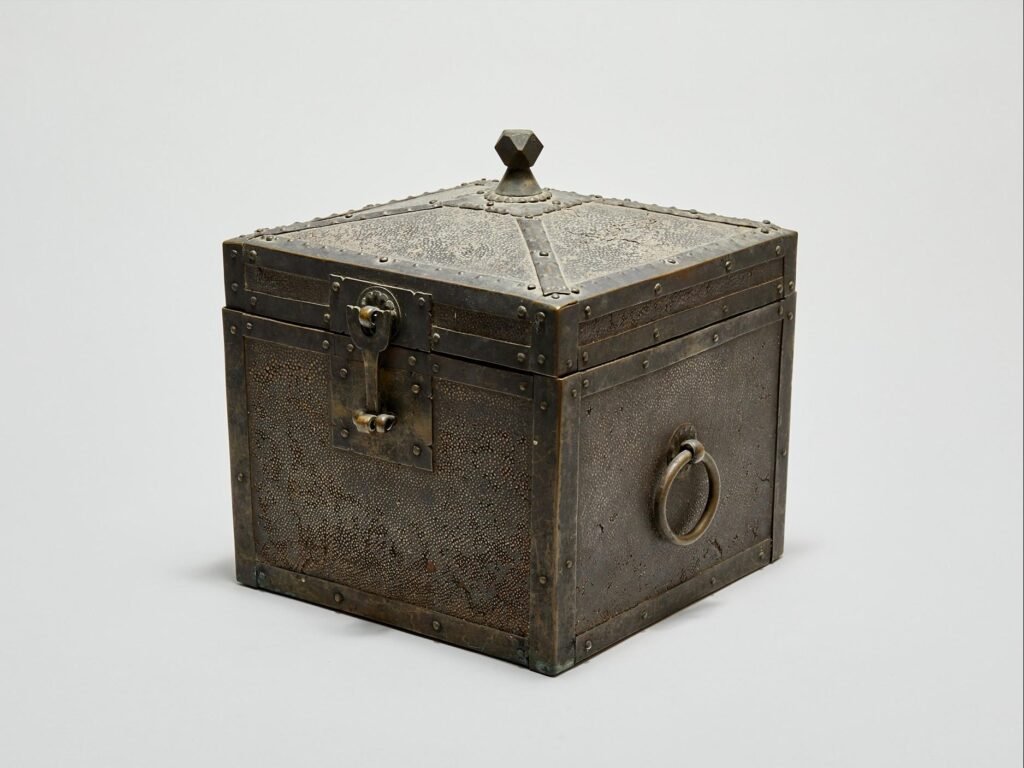 HEOJUN MUSEUM. 87 Heojun-ro, Gangseo-gu, Seoul.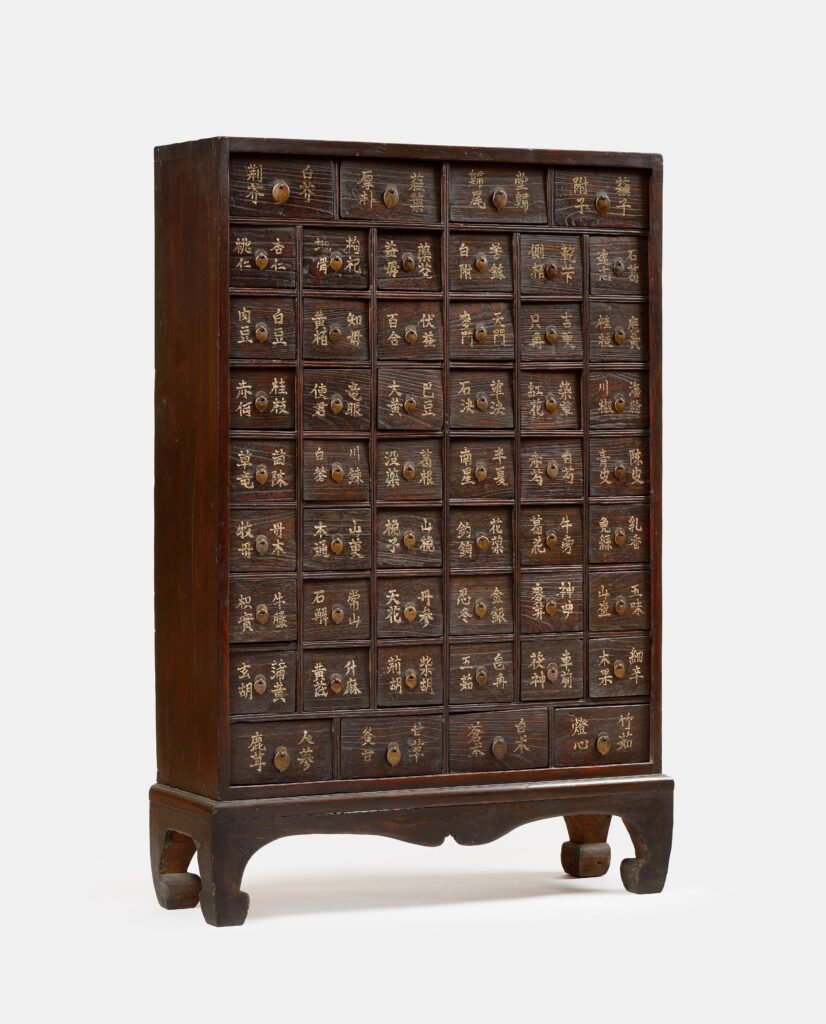 BUPYEONG HISTORY MUSEUM. 151 Gulpo-ro, Bupyeong-gu, Incheon.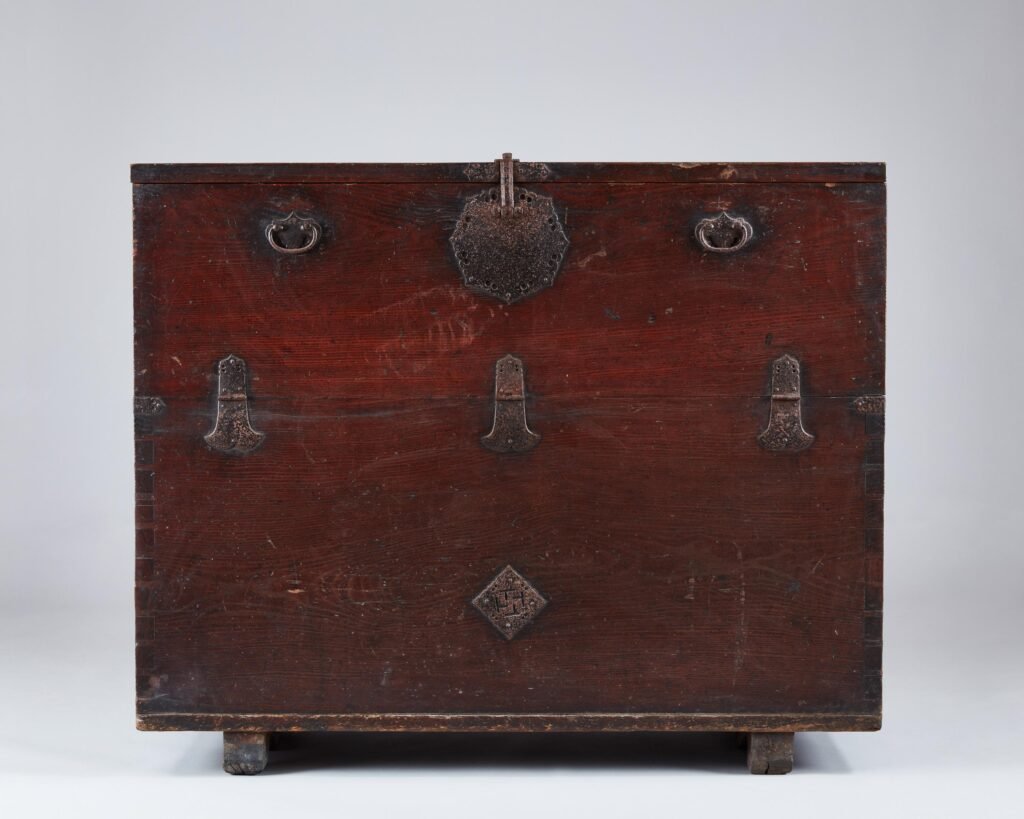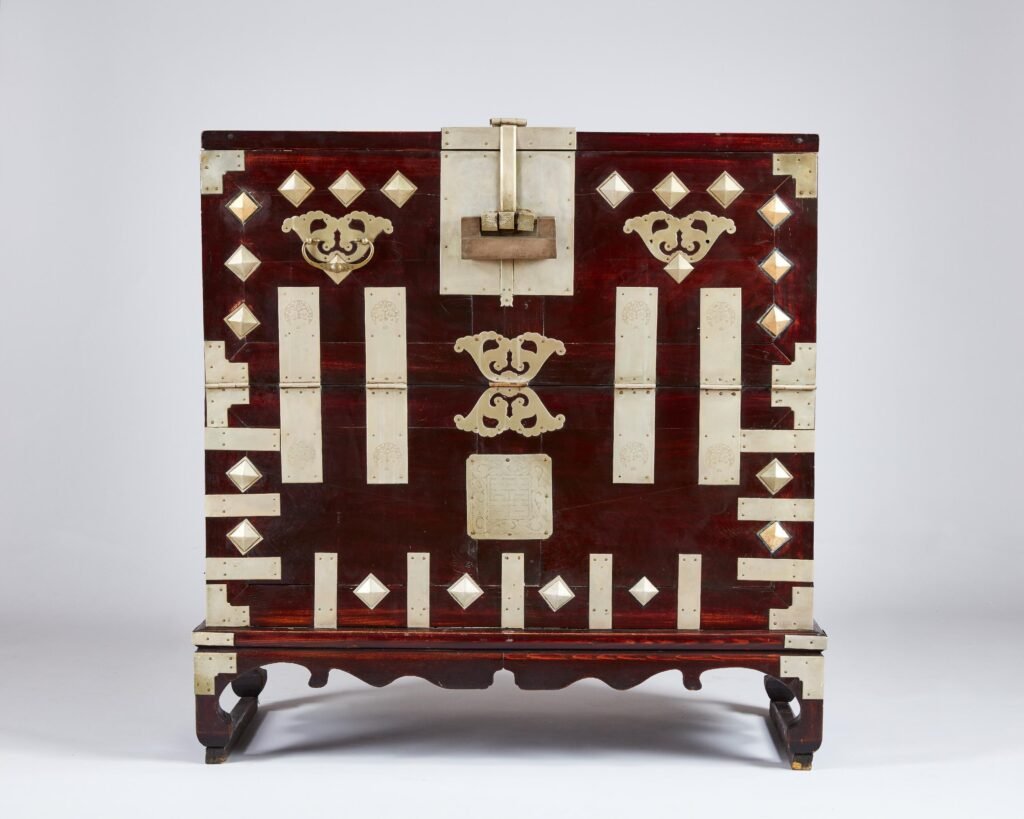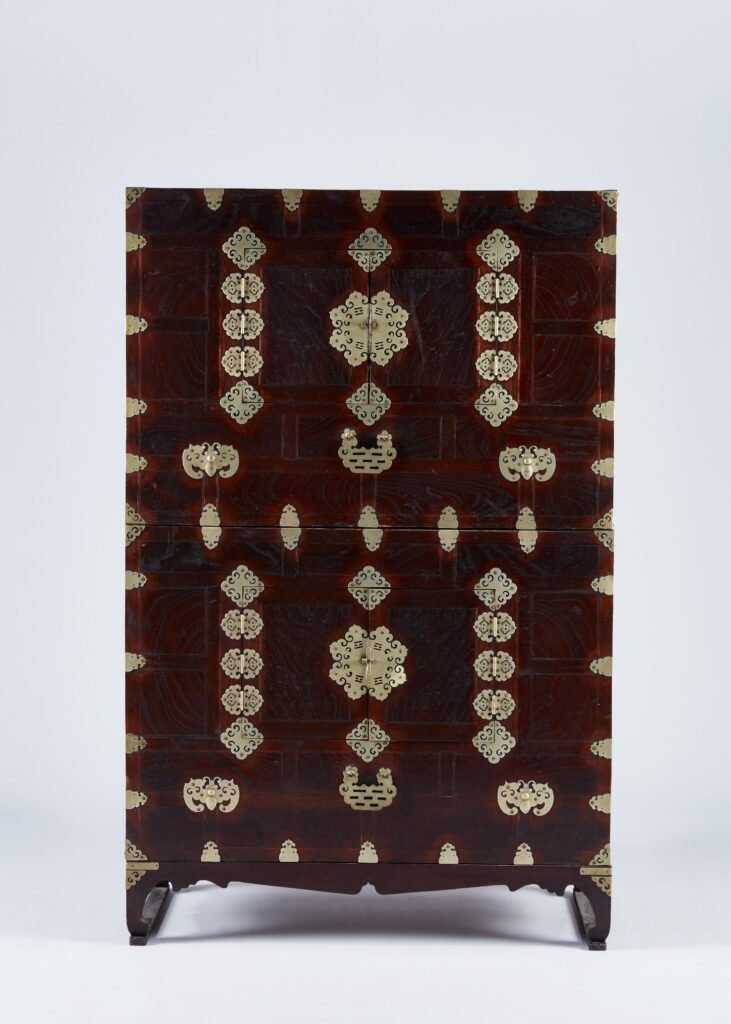 EUNPYEONG HISTORY HANOK MUSEUM. 8 Yeonseo-ro 50-gil, Eunpyeong-gu, Seoul,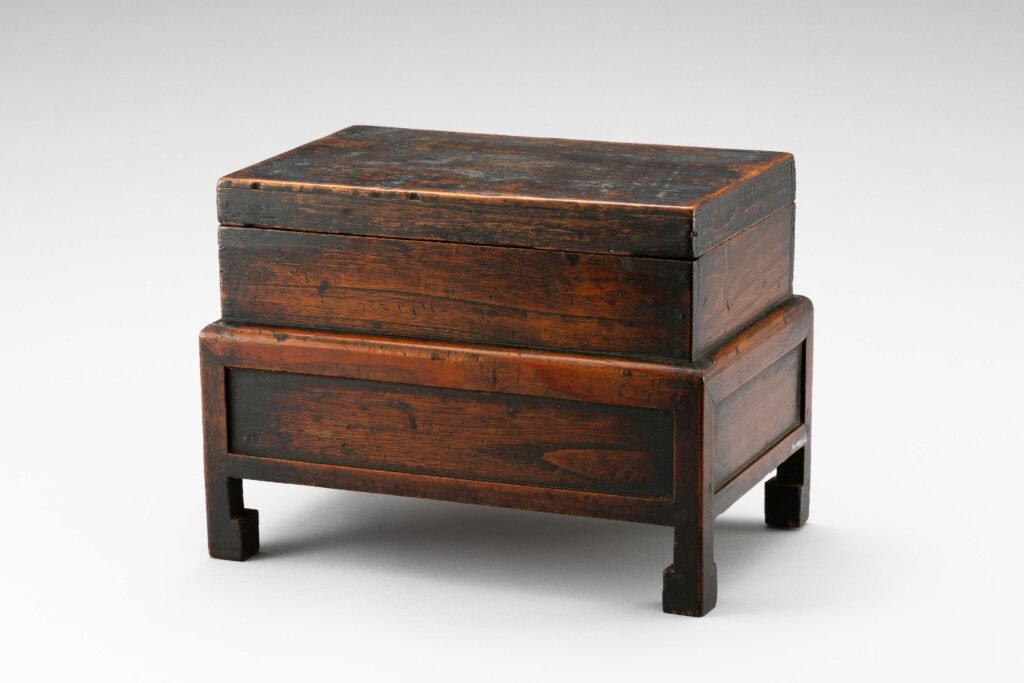 HWASEONG CITY HISTORY MUSEUM. 화성시 역사박물관. 96 Haengjeongdong-ro, Hyangnam-eup, Hwaseong-si,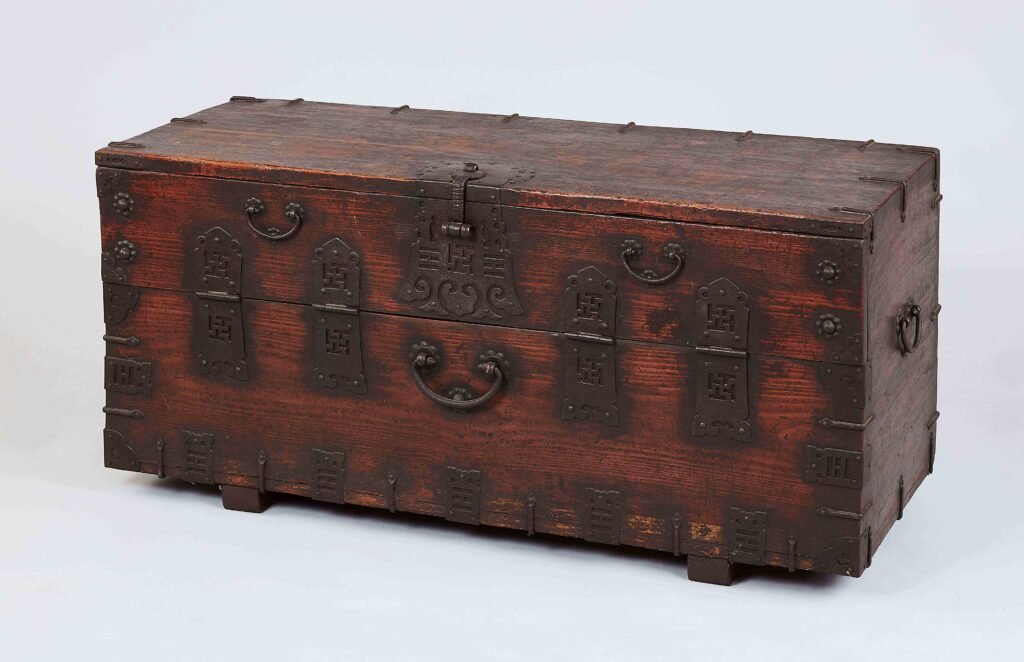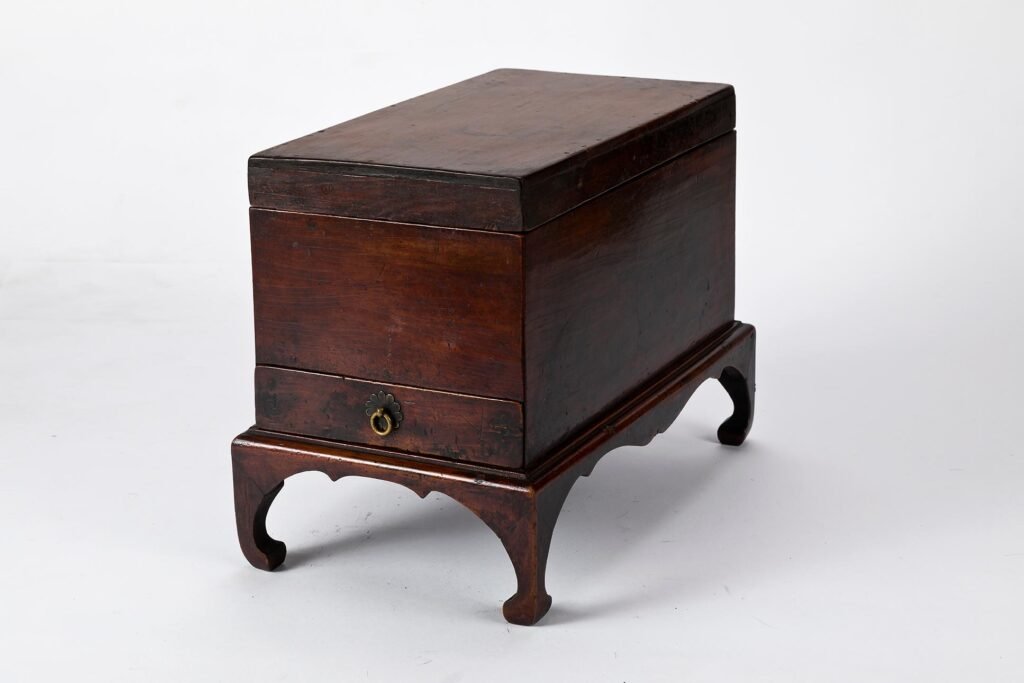 OTHER INSTITUTIONS.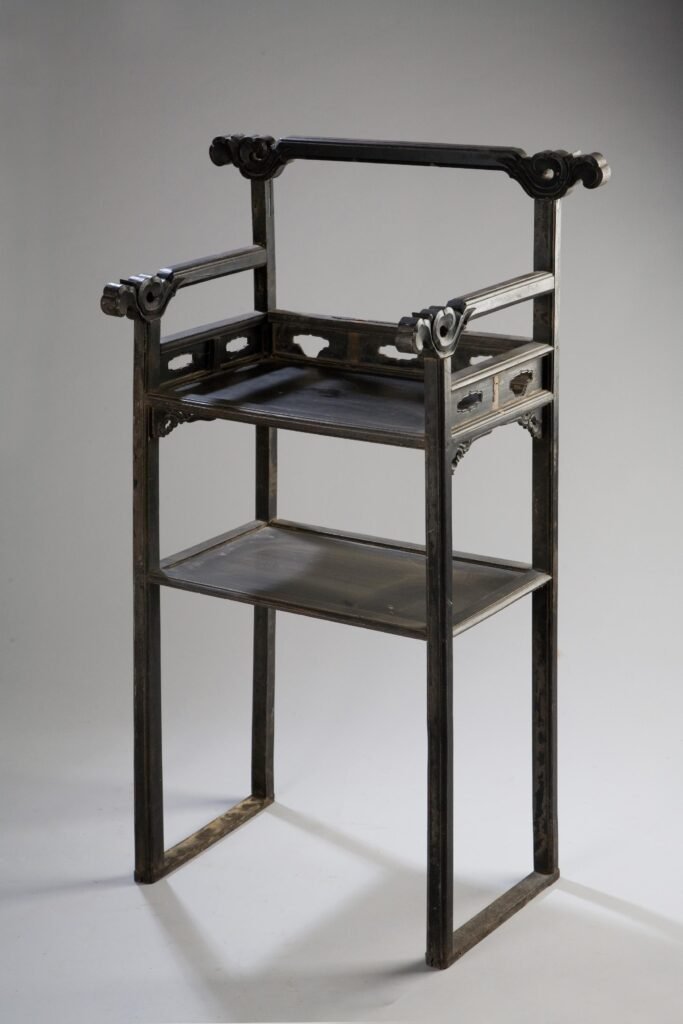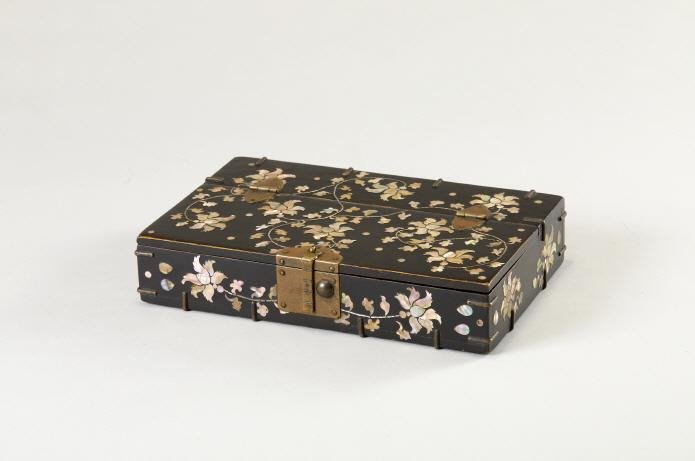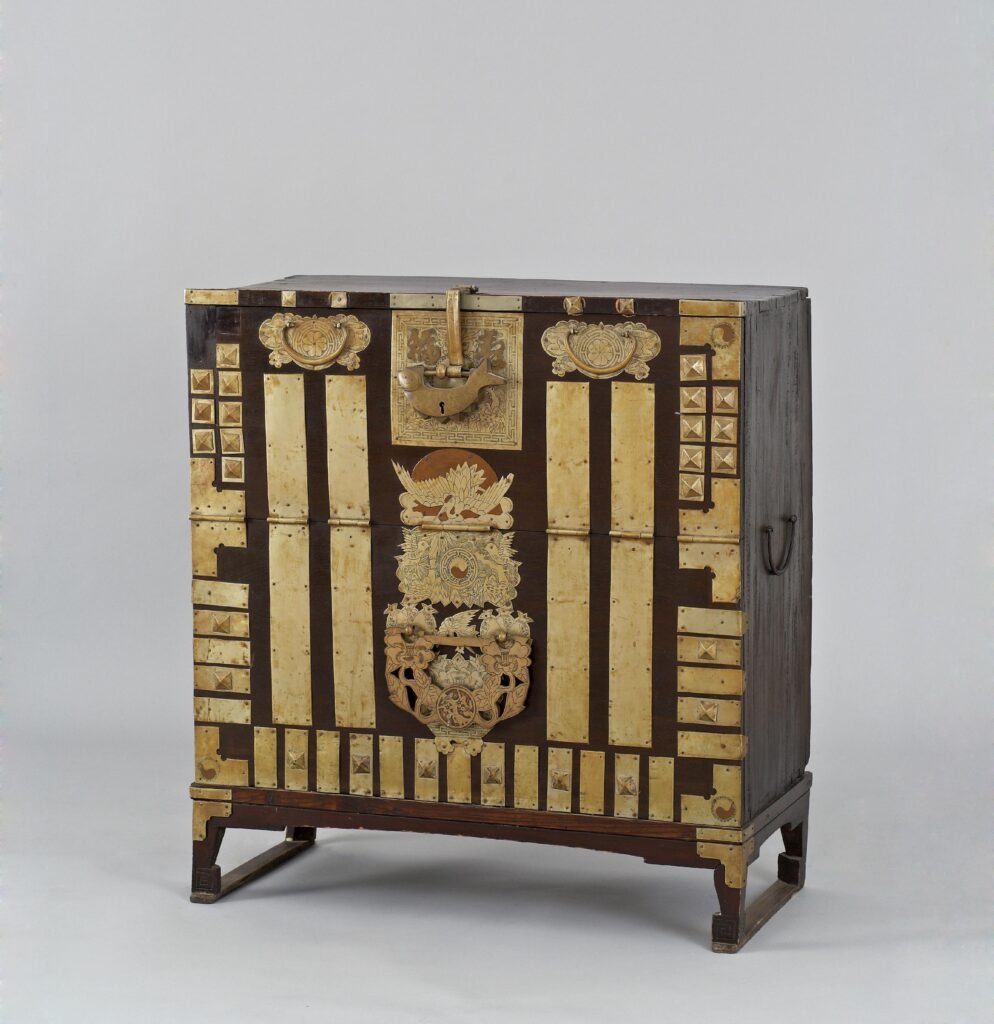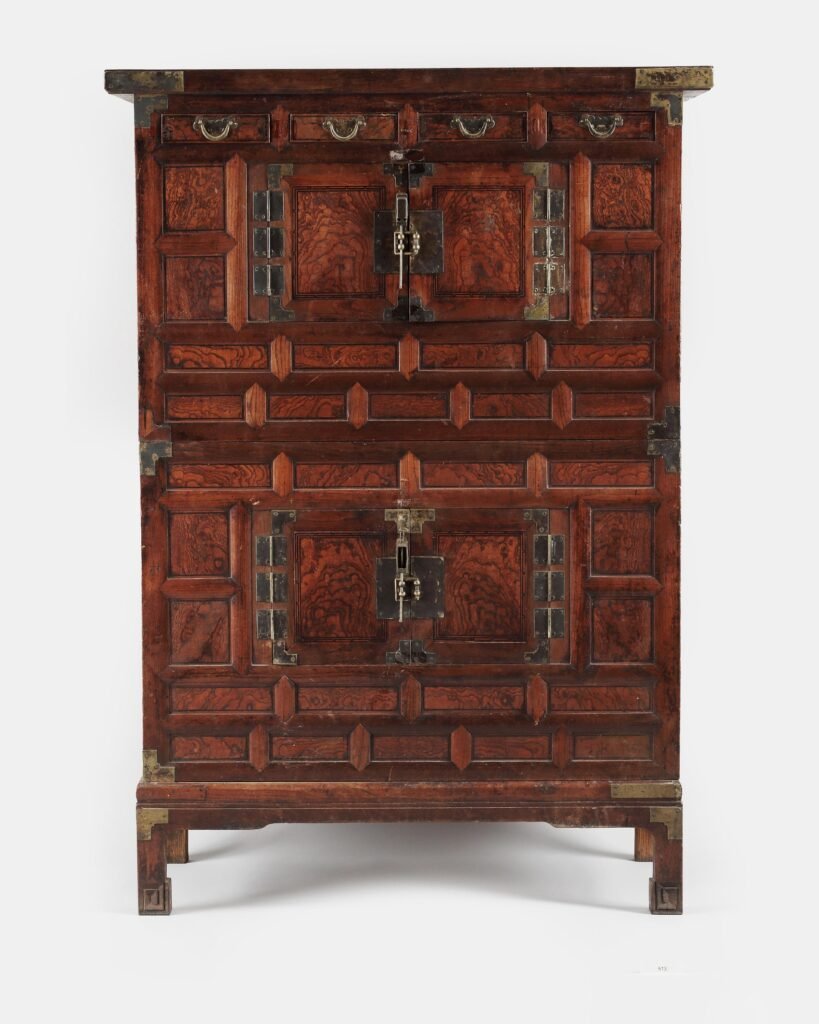 MUSEUMS IN GYEONGSANG DO PROVINCE.
NAMGARAM MUSEUM. Jinju-si, Gyeongsangnam-do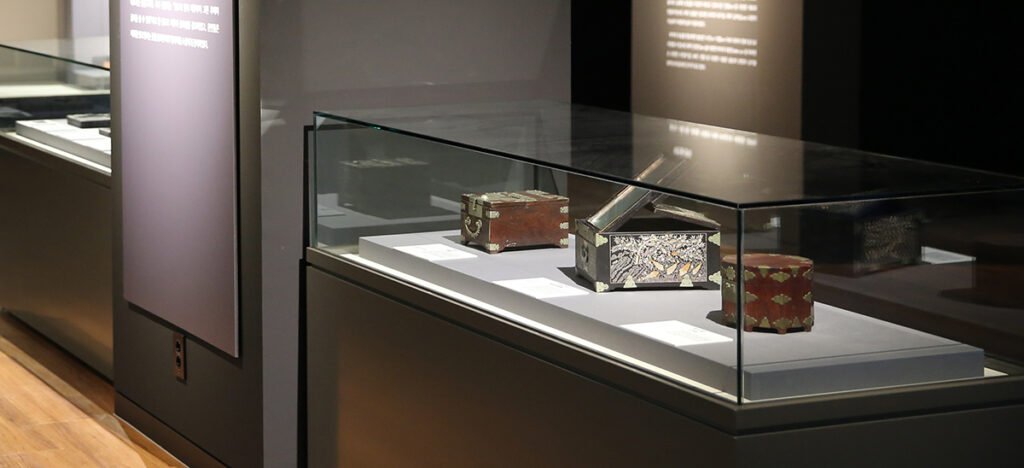 A varied and very interesting collection. High-quality furniture, with particular attention paid to a large number of boxes used by the nobility. Gyeongsang Do, in the south of the peninsula, was a particularly wealthy province and an important center of furniture production.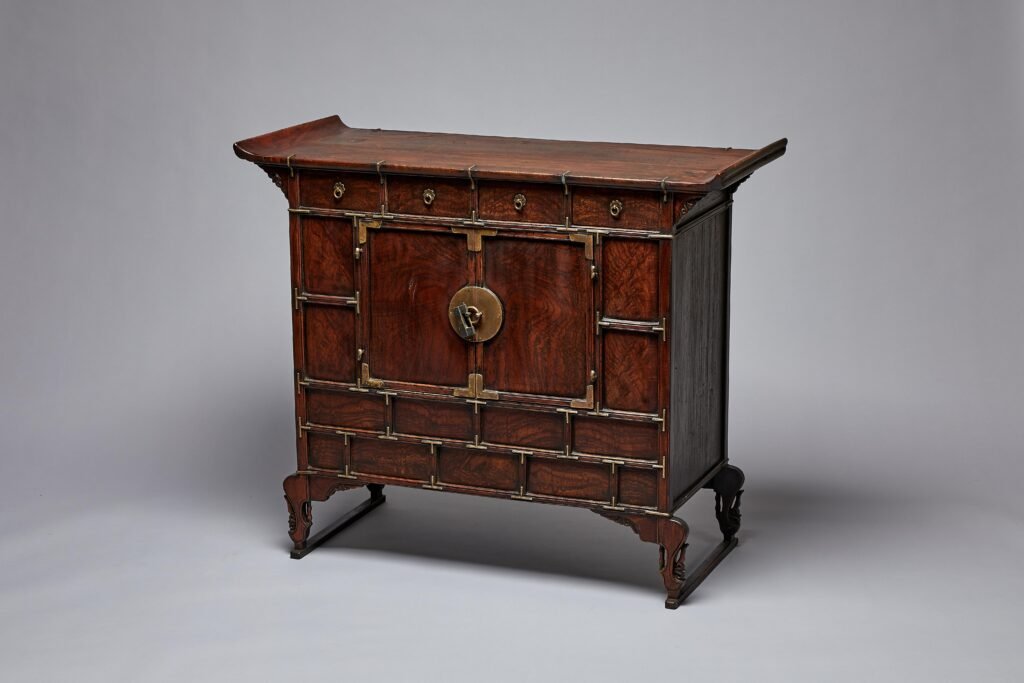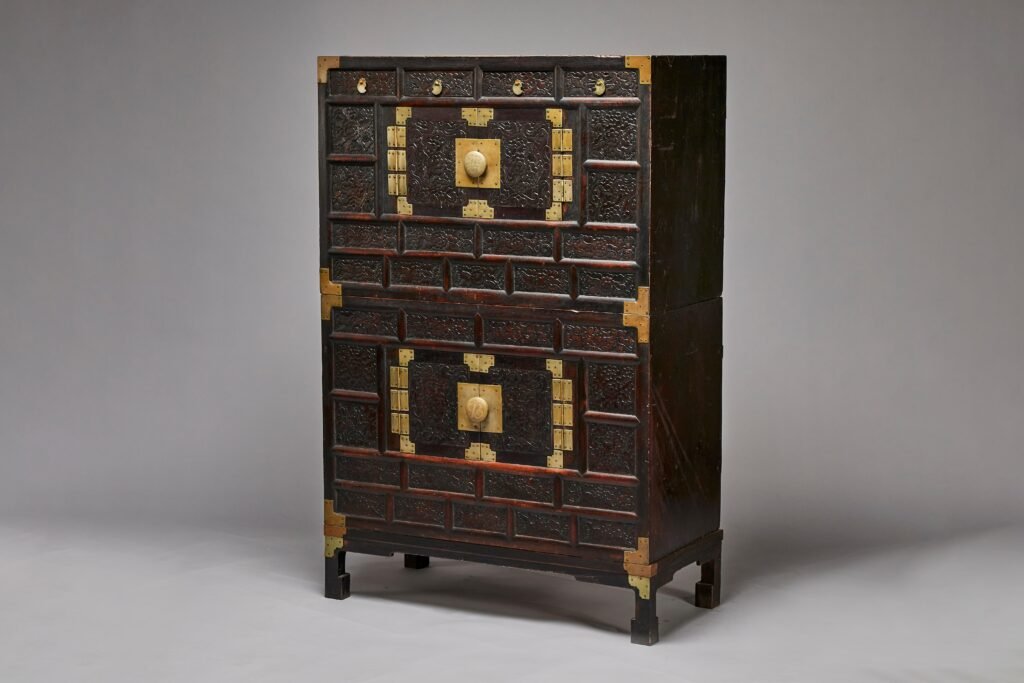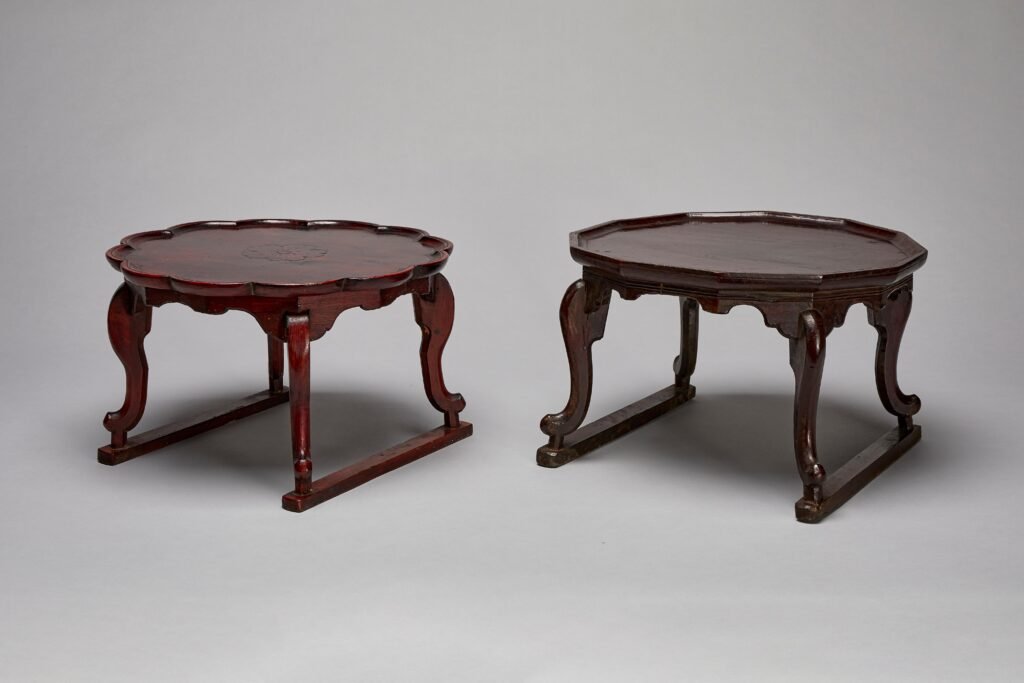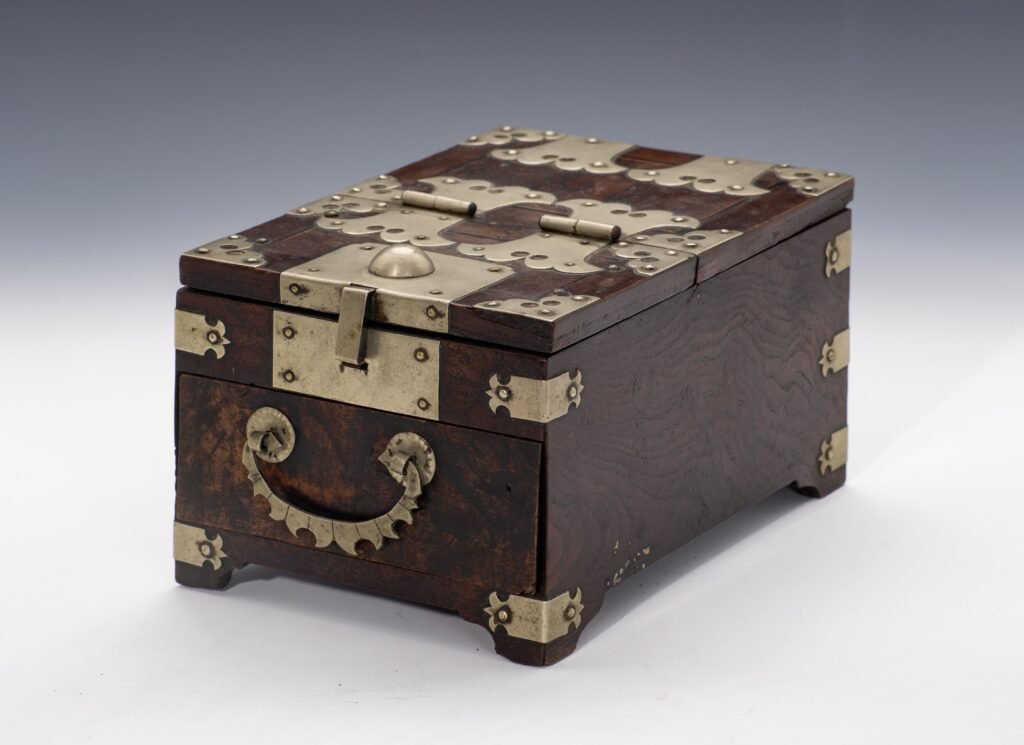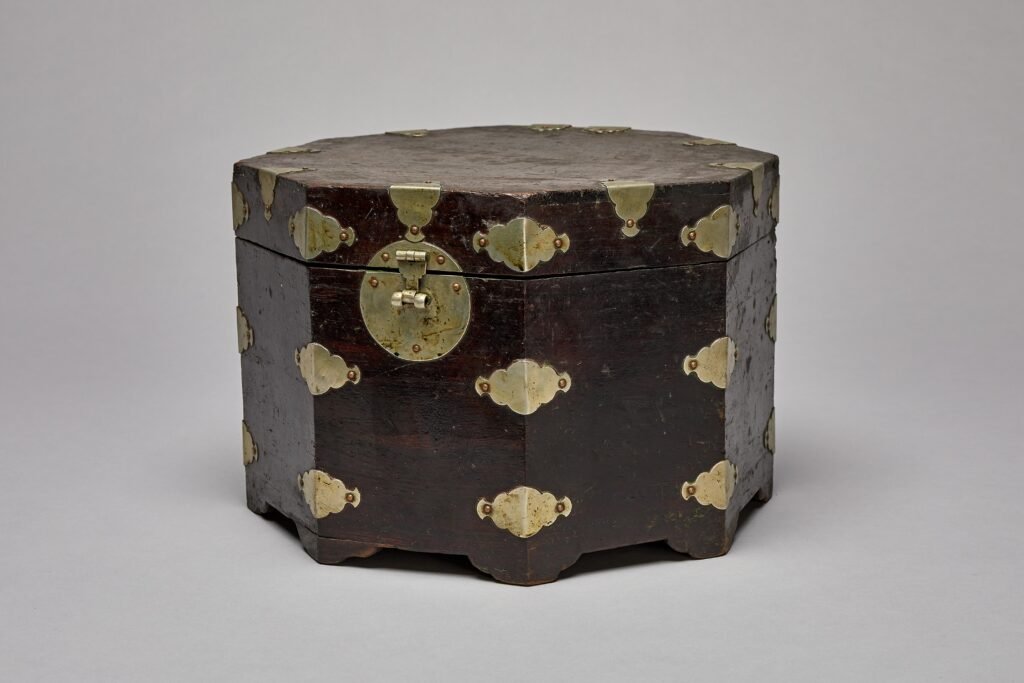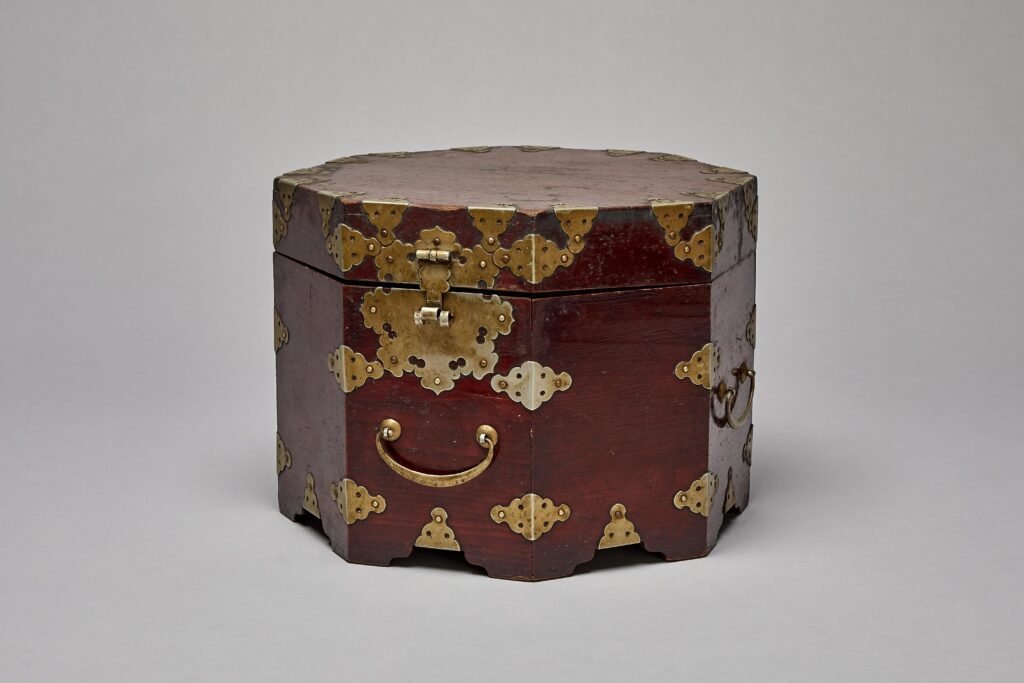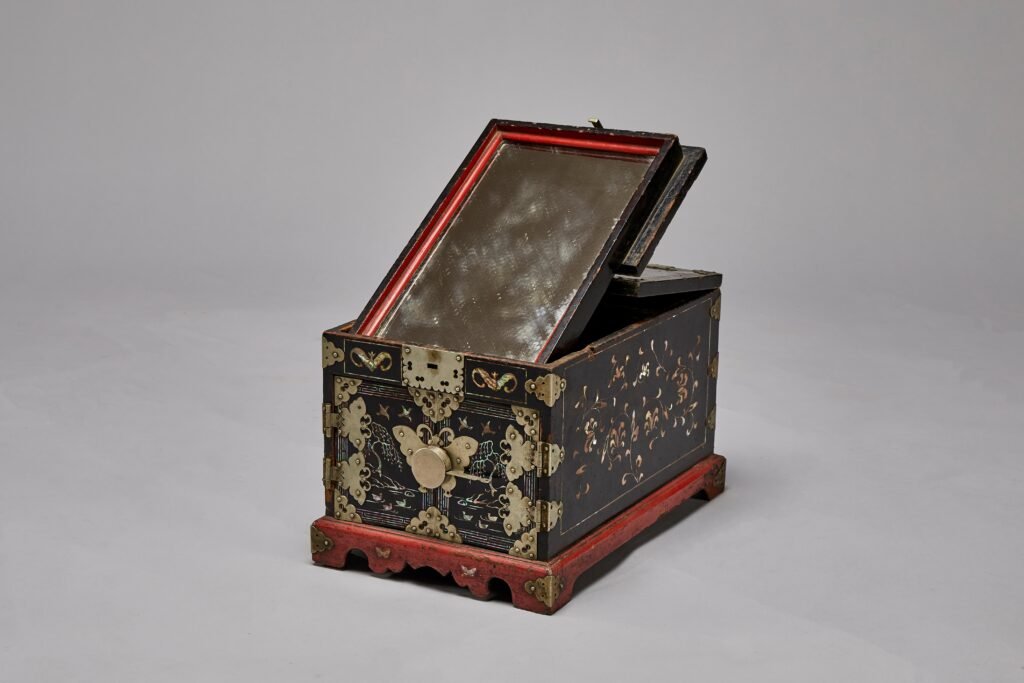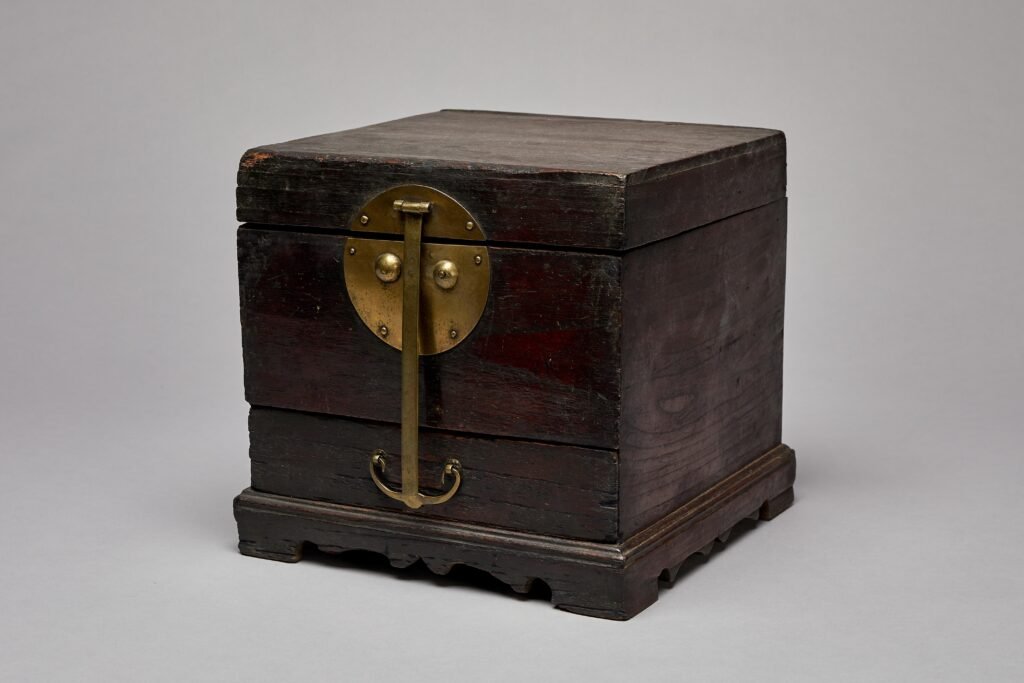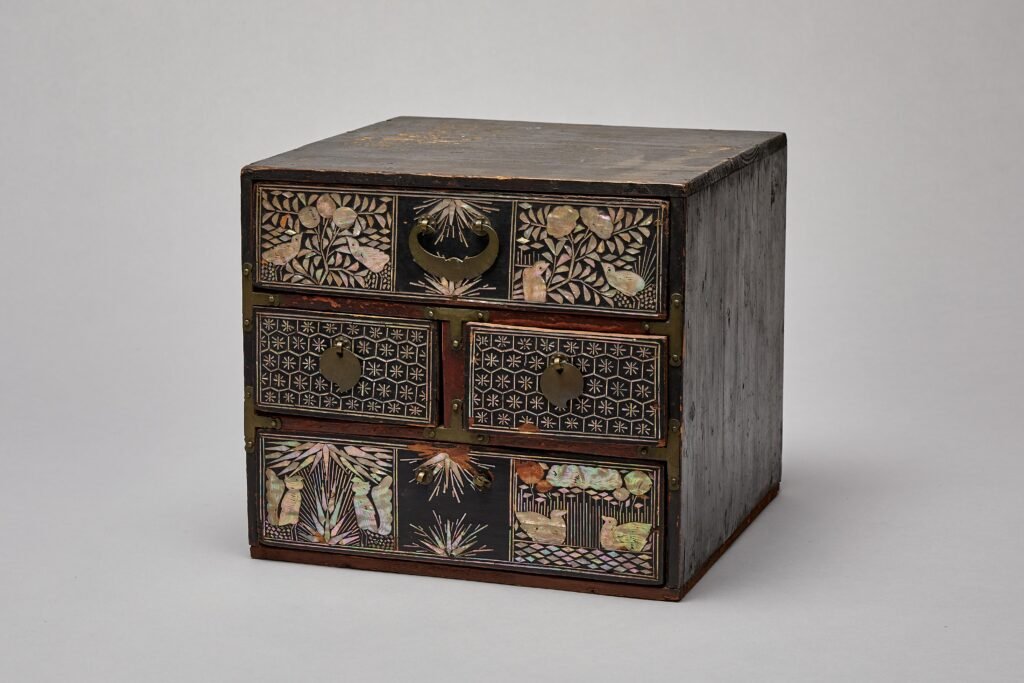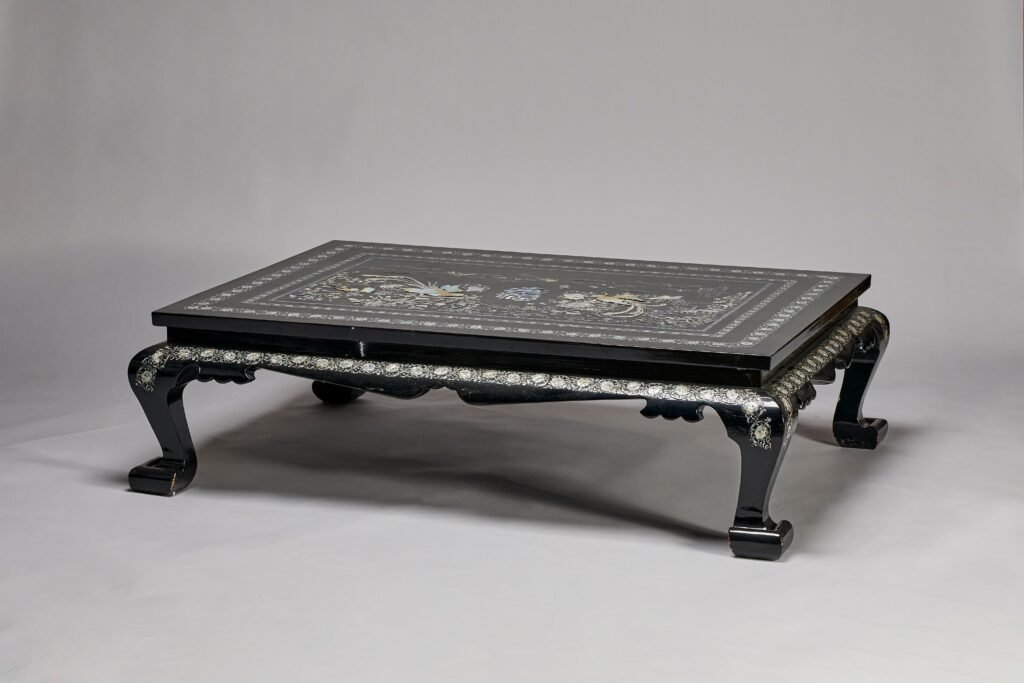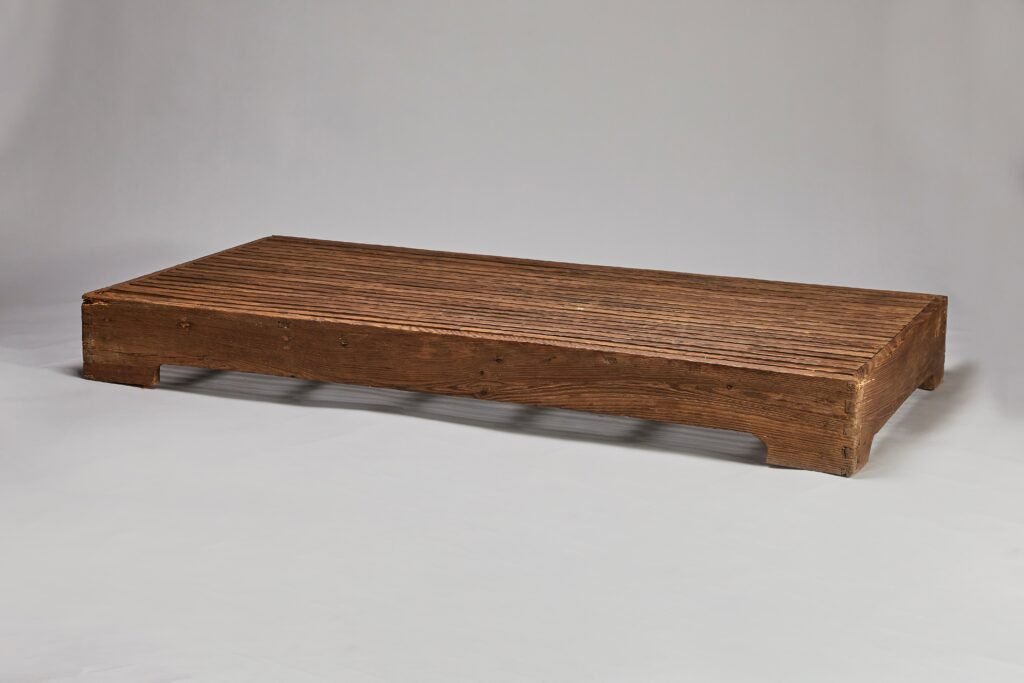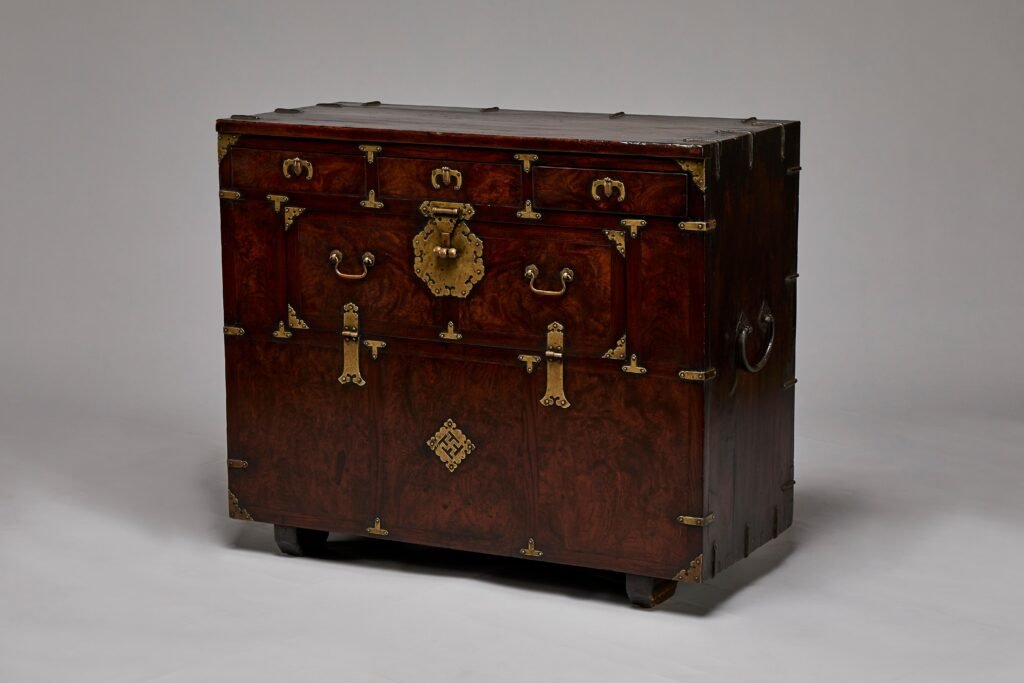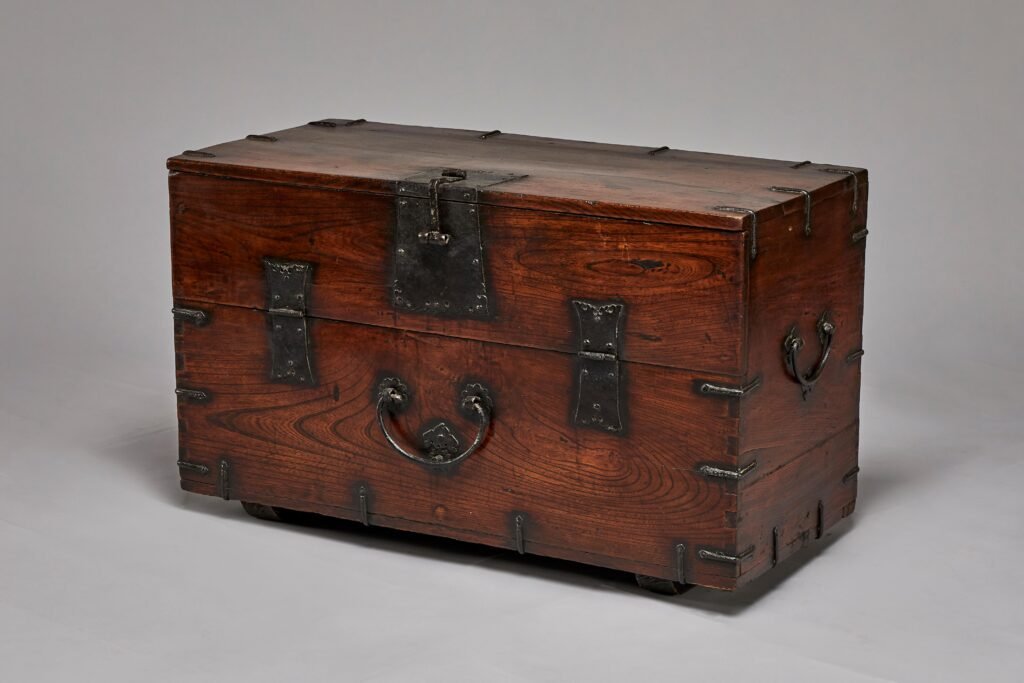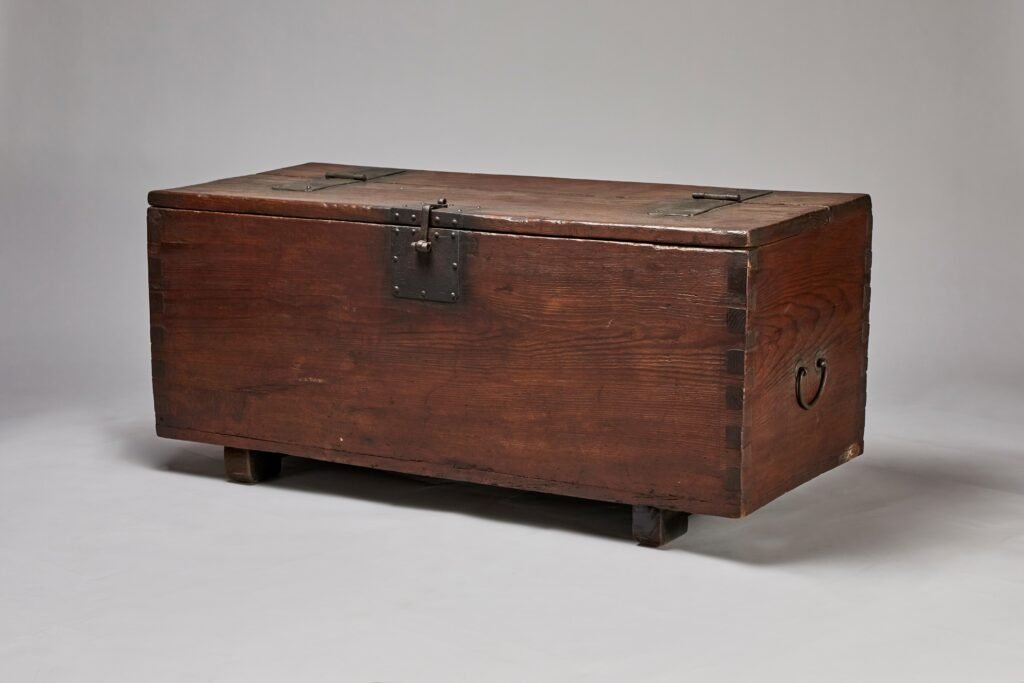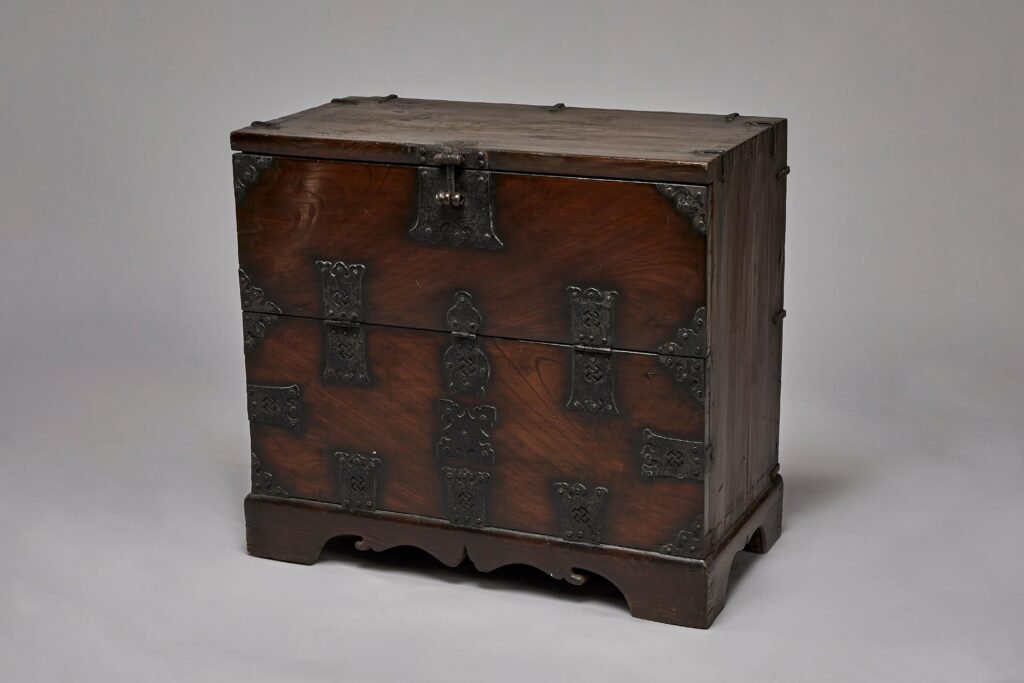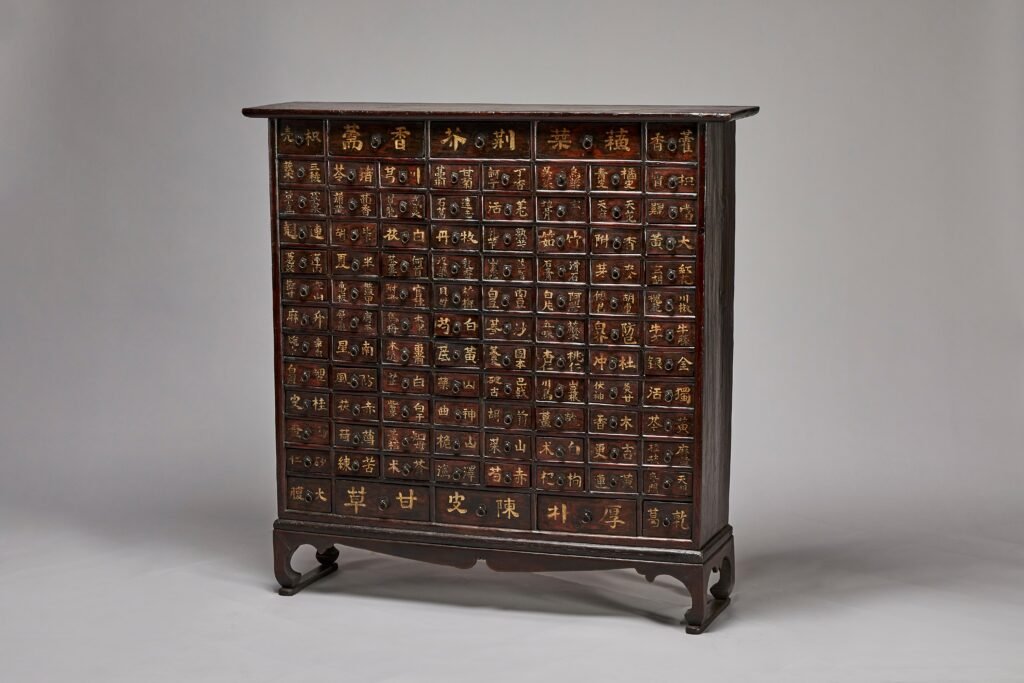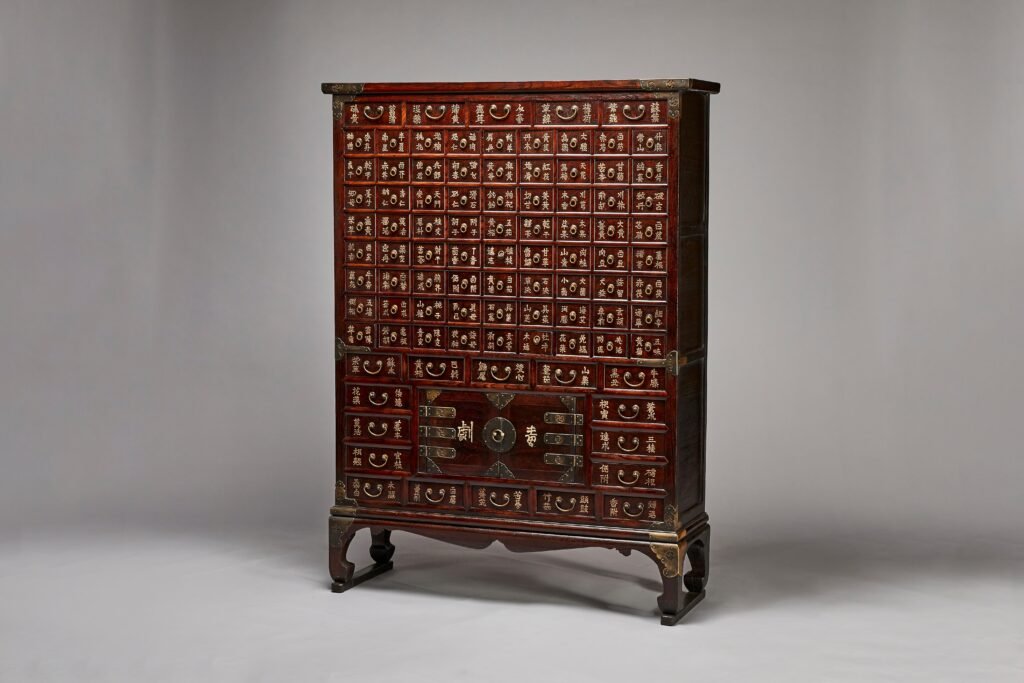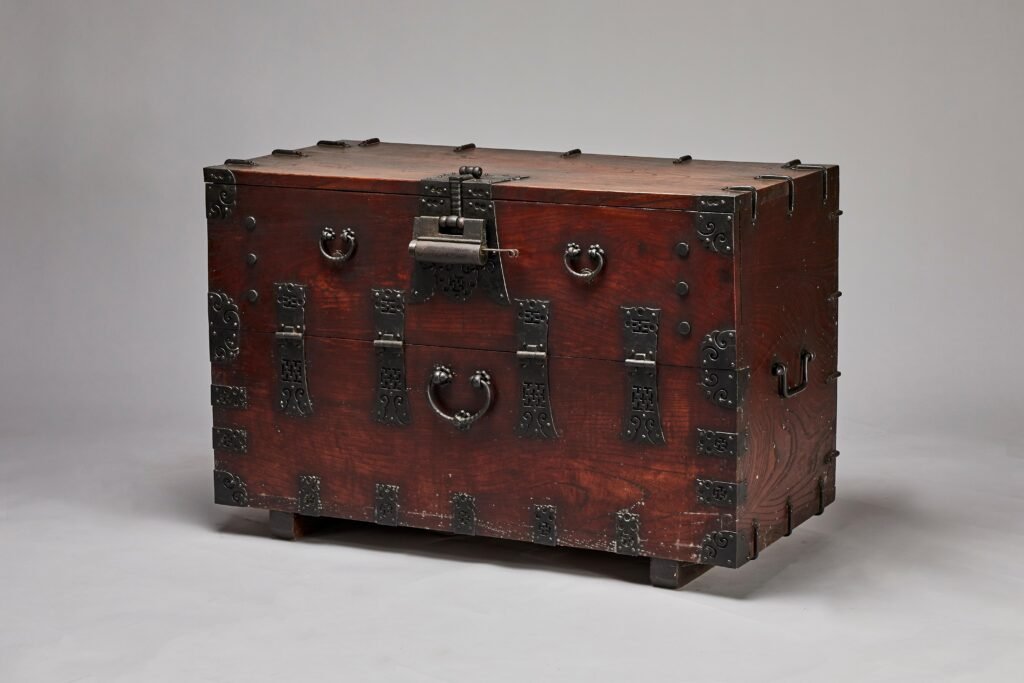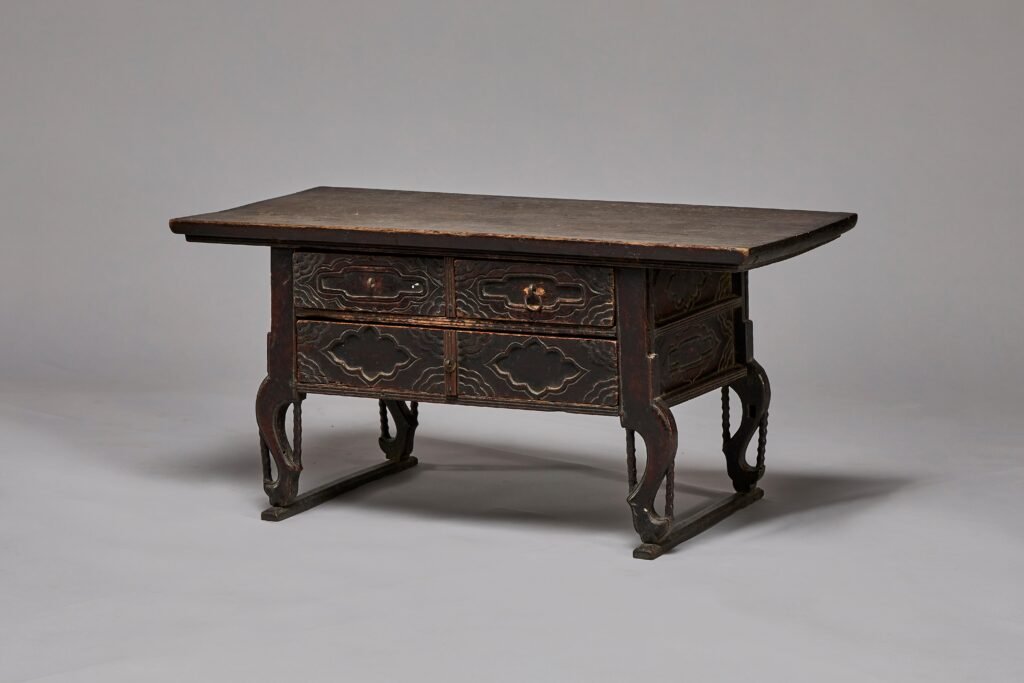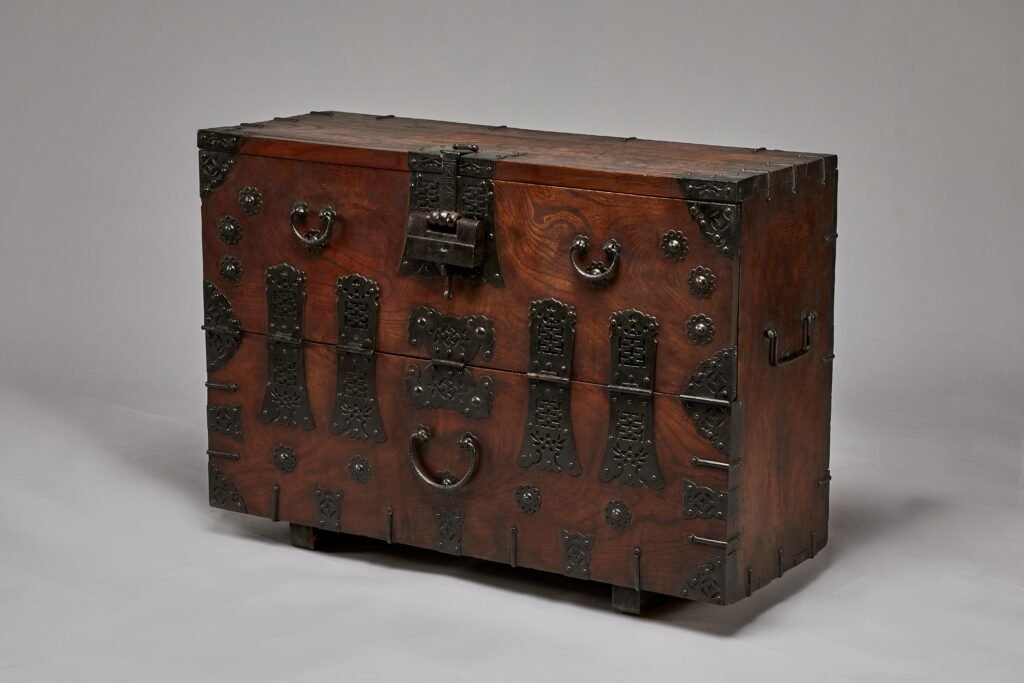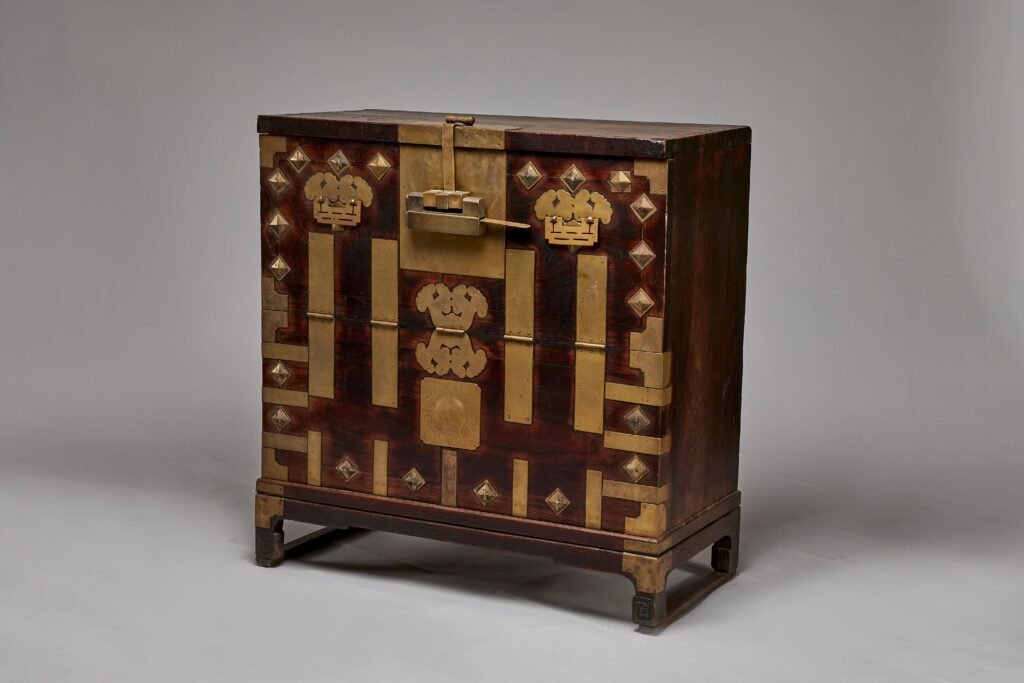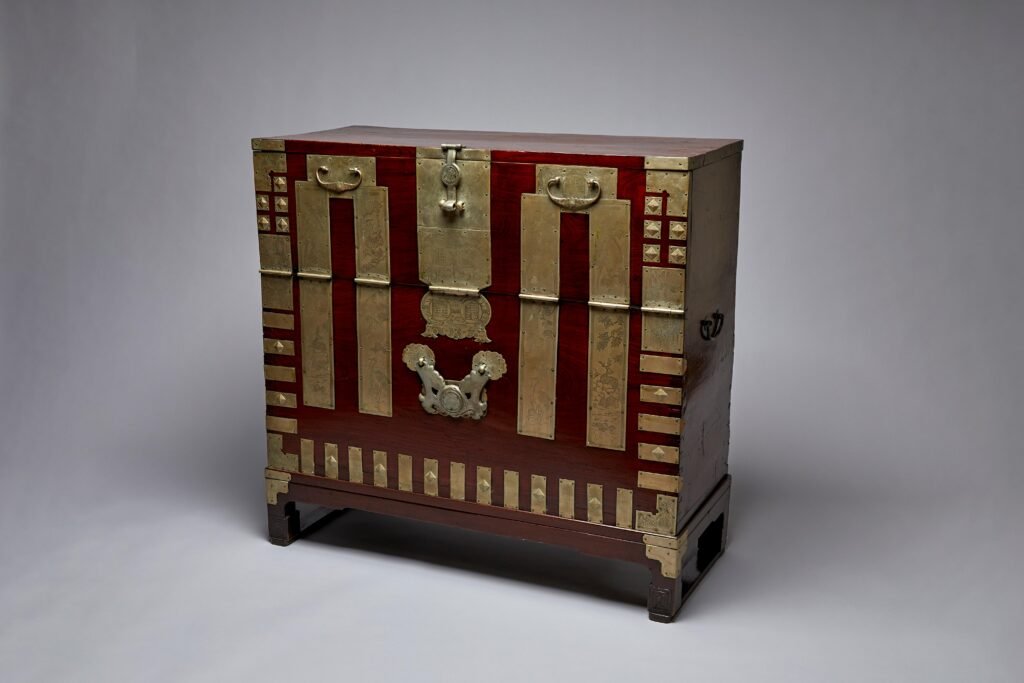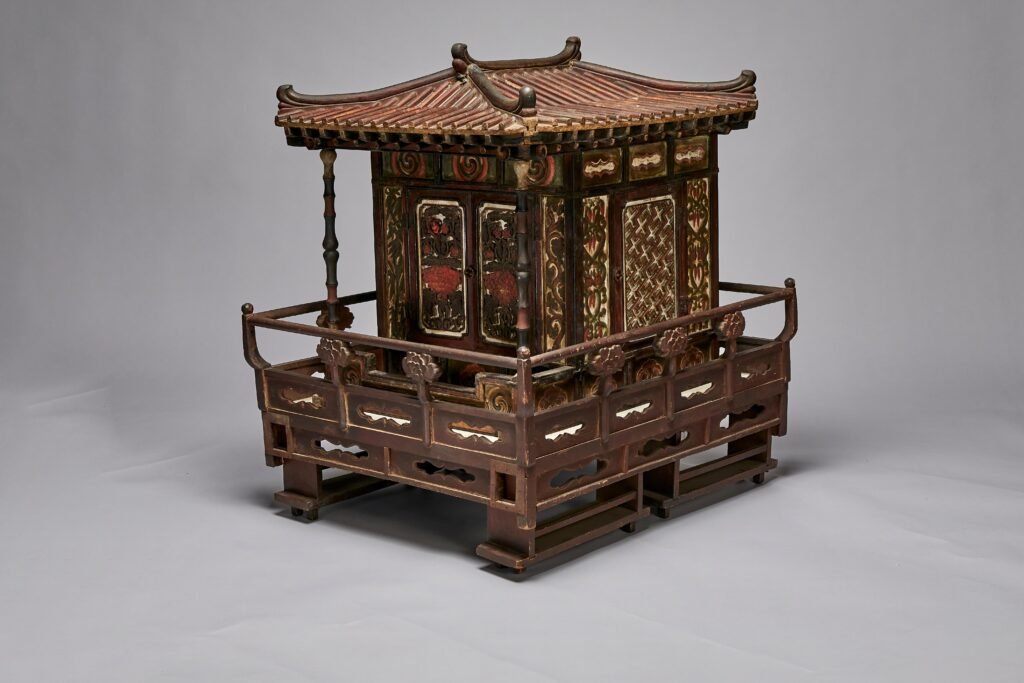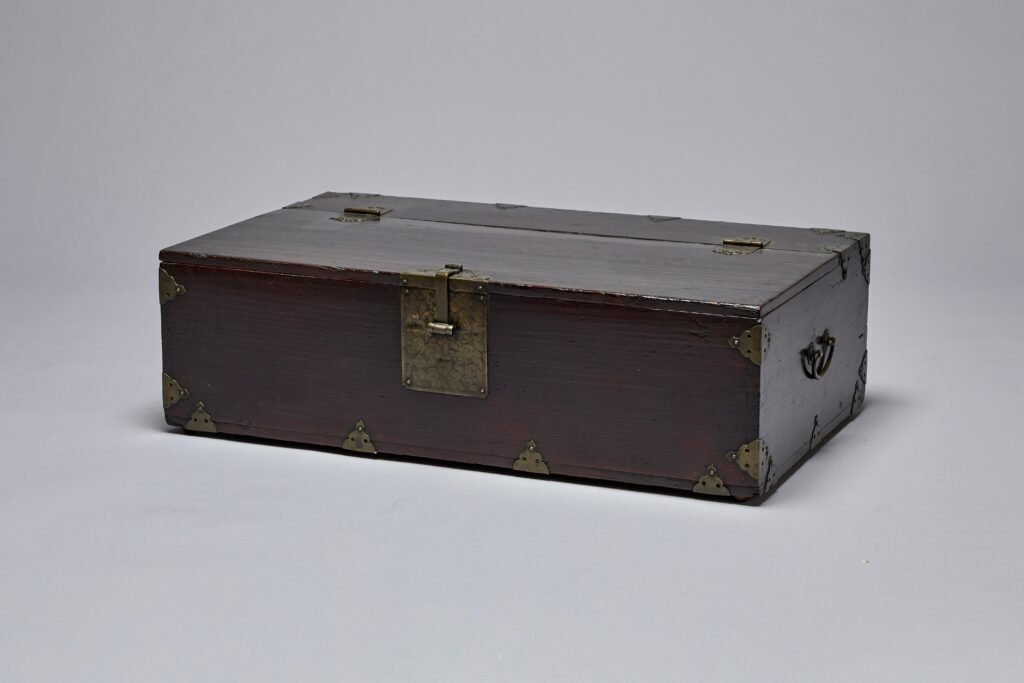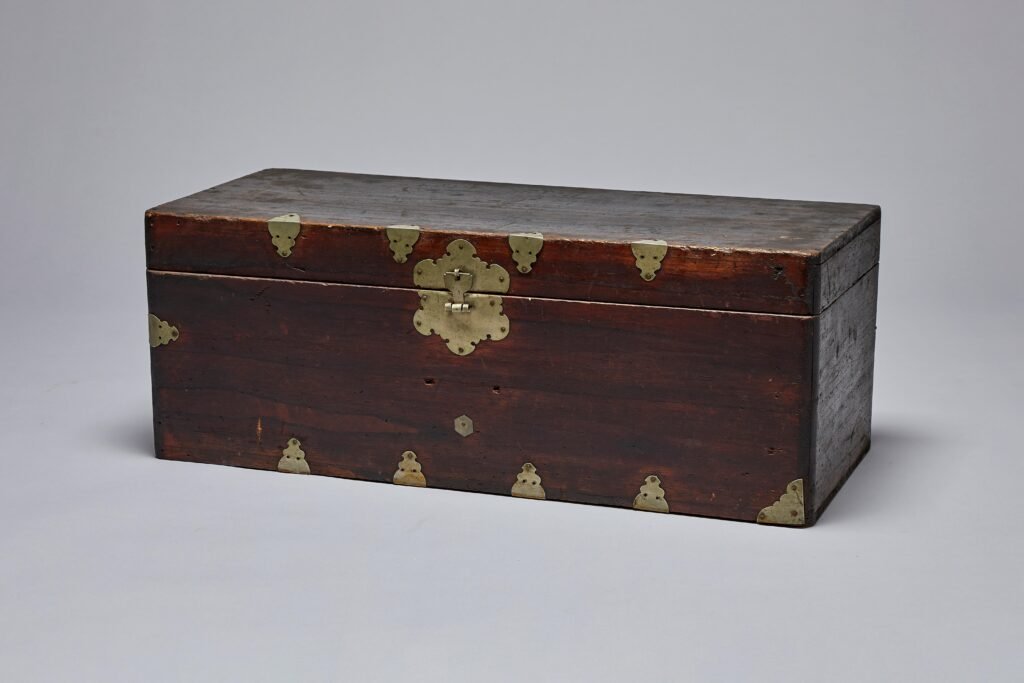 MIRIBEOL FOLK MUSEUM. 439, Chodongjungang-ro, Chodong-myeon, Miryang, Gyeongsangnam-do 50455.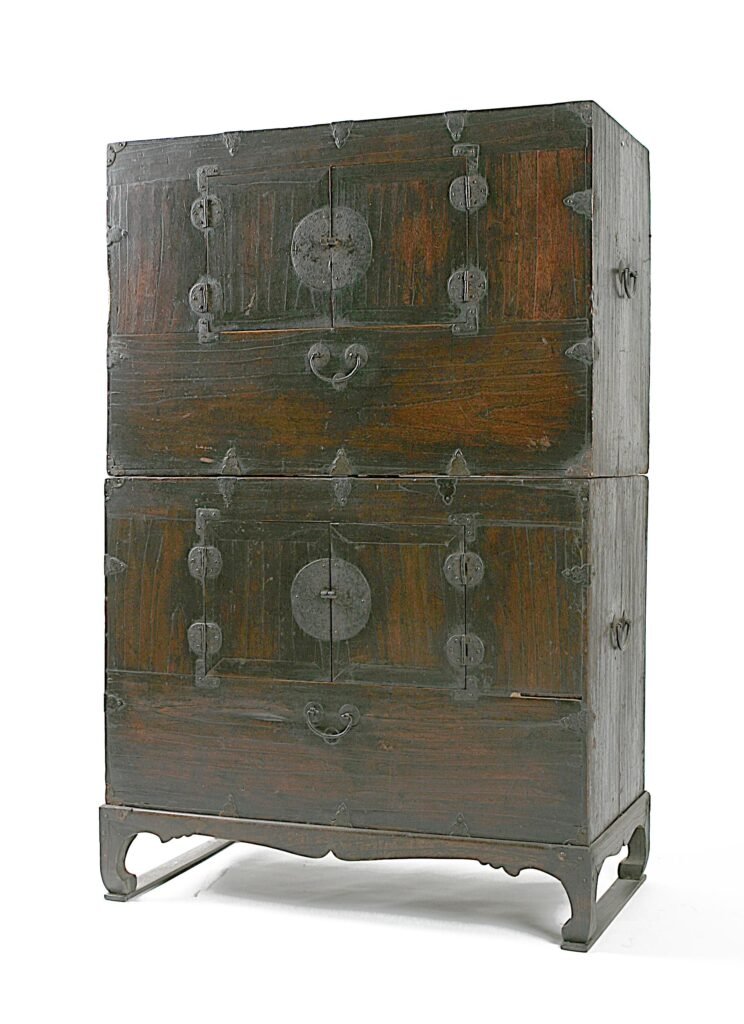 BUSAN MUSEUM.
63 UN pyeonghwa-ro, Nam-gu, Busan, South Korea.
LINK: https://museum.busan.go.kr/busan/specmun/view?curPage=1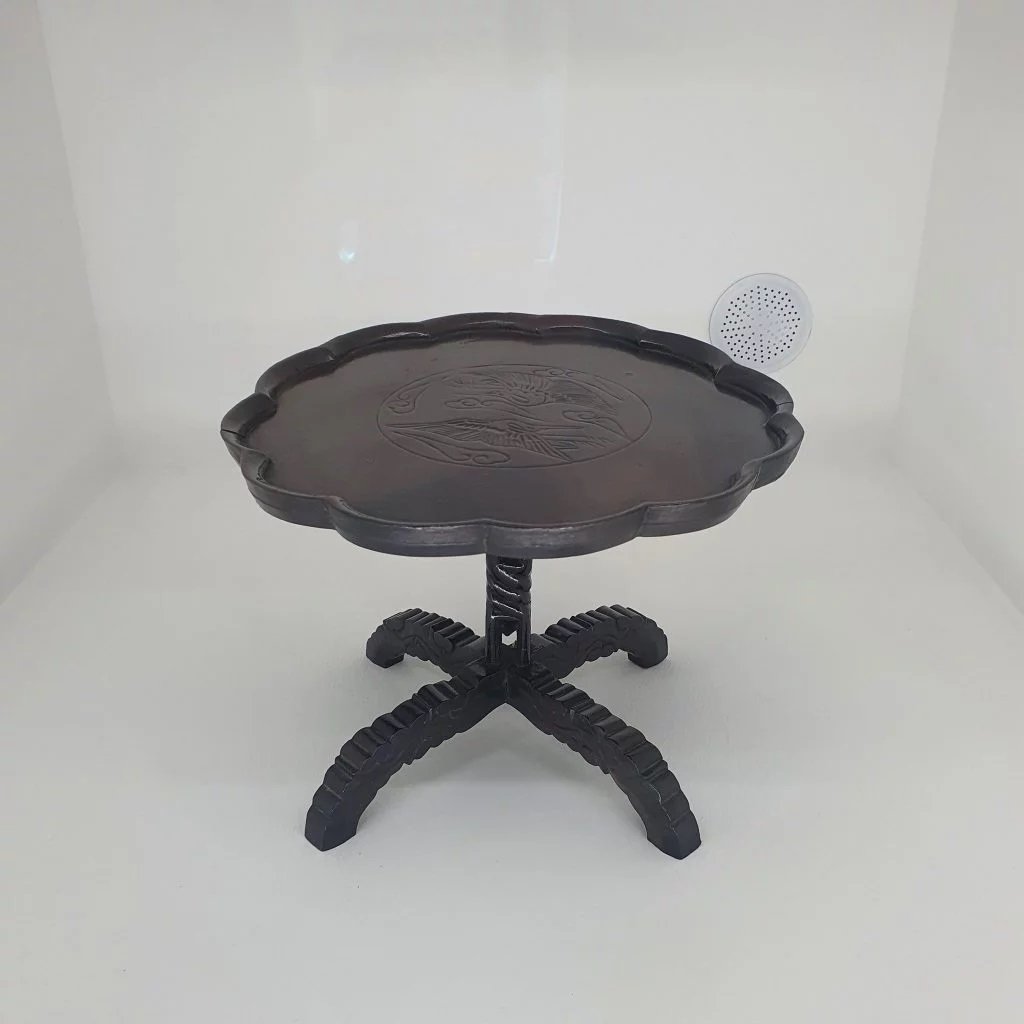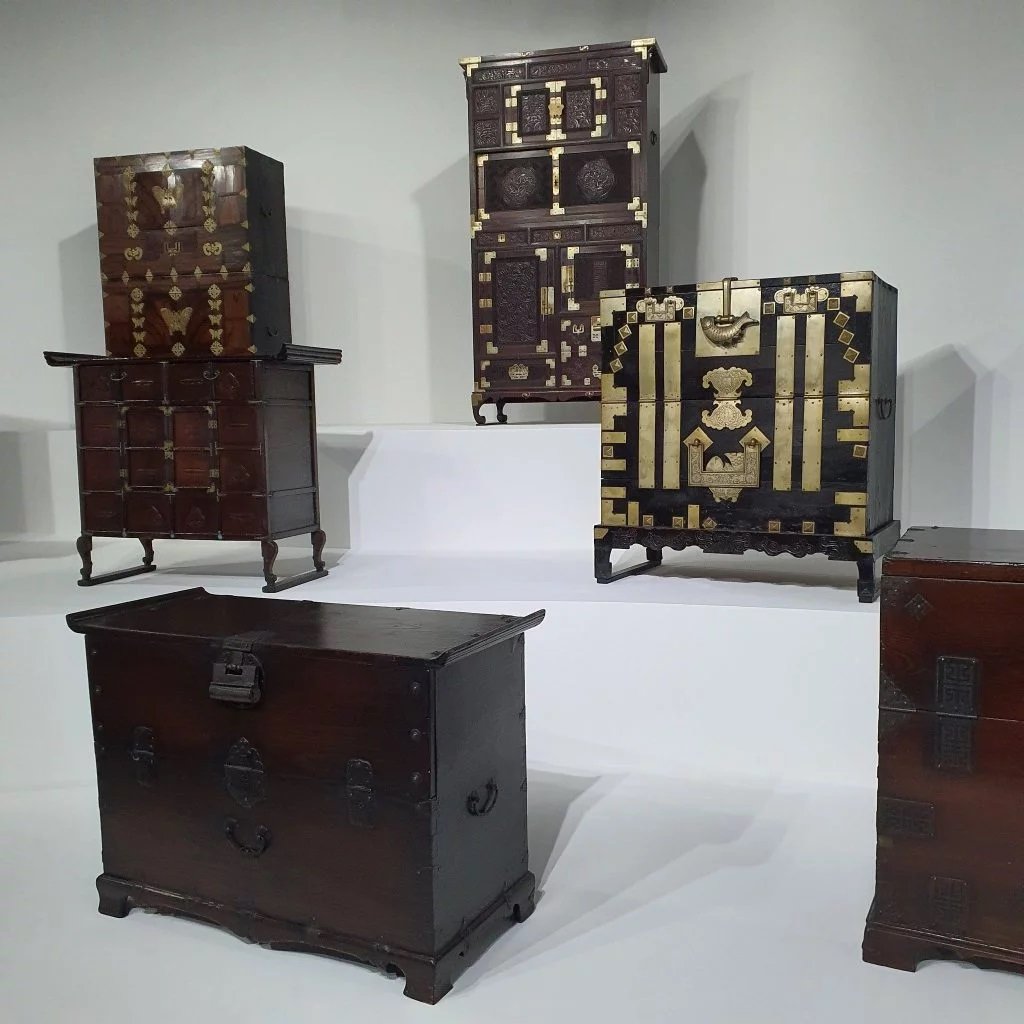 MUSEUMS IN GANGWON DO PROVINCE.
JOSEON MINHWA MUSEUM. 432-10 Gimsatgat-ro, Gimsatgat-myeon, Yeongwol-gun, Gangwon-do.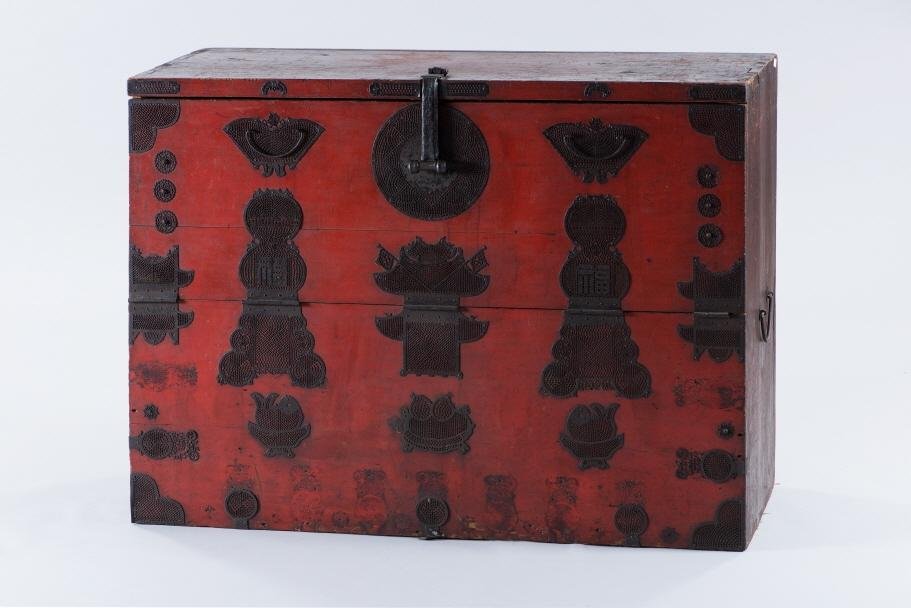 SOKCHO CITY MUSEUM. 16 Sinheung 2-gil, Sokcho-si, Gangwon-do.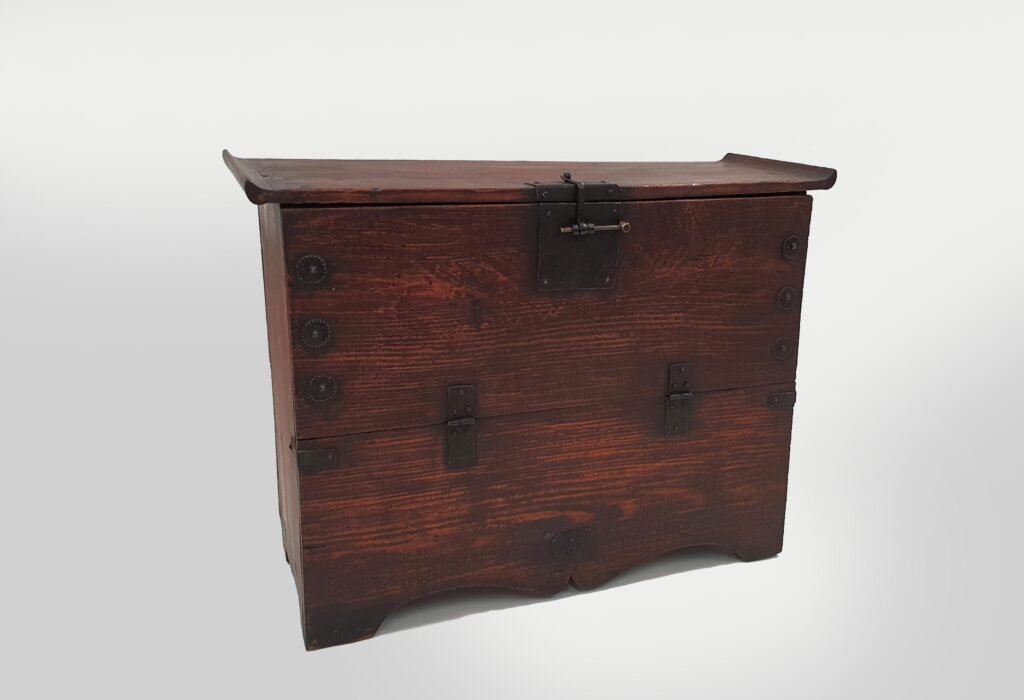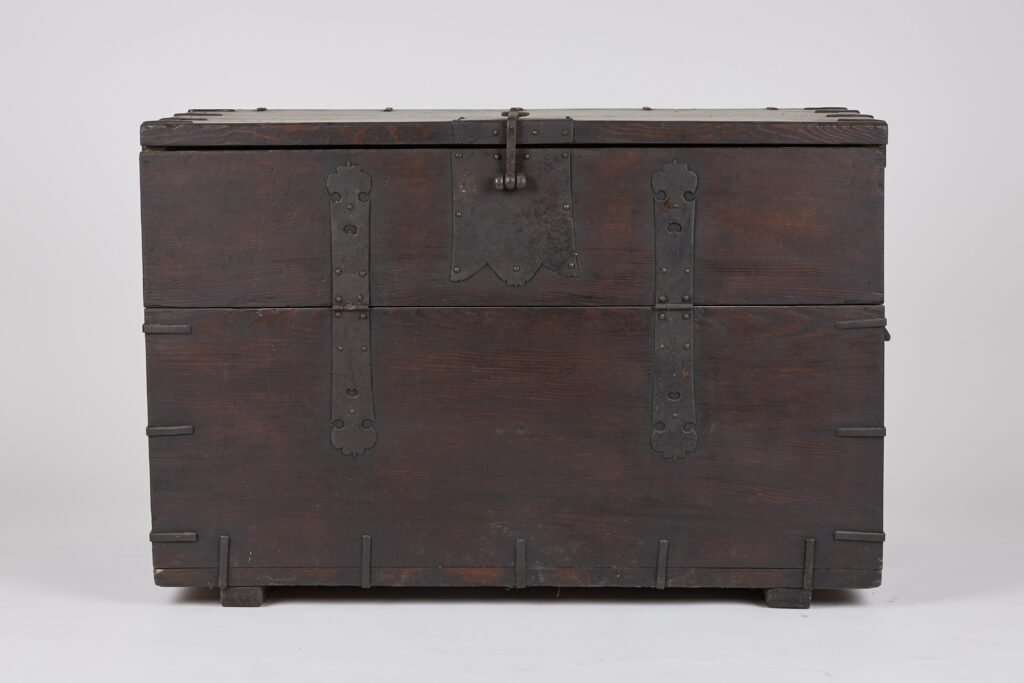 MUSEUMS IN CHUNGCHEONG DO PROVINCE.
YETTEO FOLK MUSEUM. 321-35, Sannae-ro, Dong-gu, Daejeon.